Air India Express, which is Air India's regional low cost carrier, has just unveiled a full rebranding. This comes as the airline is undergoing some major changes, so let's go over all the details.
How Air India Express is growing & evolving
Air India is undergoing a major transformation at the moment, after being privatized. The airline is investing hugely in modernizing its fleet and improving the passenger experience. This includes ordering 470 new aircraft, introducing a new livery and branding, and even rolling out a new passenger experience.
The reality is that the "new" Air India consists of more than just a refresh of the old Air India, as it also includes a couple of mergers. We're seeing Vistara being merged into Air India, and we're seeing AirAsia India (or AIX Connect) being merged into Air India Express.
Air India Express has significant growth plans as well. The airline currently has just under 30 aircraft, most of which are Boeing 737-800s. The airline has a total of 50 Boeing 737 MAX 8s on order, which will modernize and increase the fleet size. On top of that, nearly 30 Airbus A320s from AirAsia India will be transferred to Air India Express.
So this incredible transformation we're seeing at Air India includes the airline group being streamlined from four brands to two brands. While we've seen Air India roll out its new branding, we're now seeing the details of Air India Express' rebranding.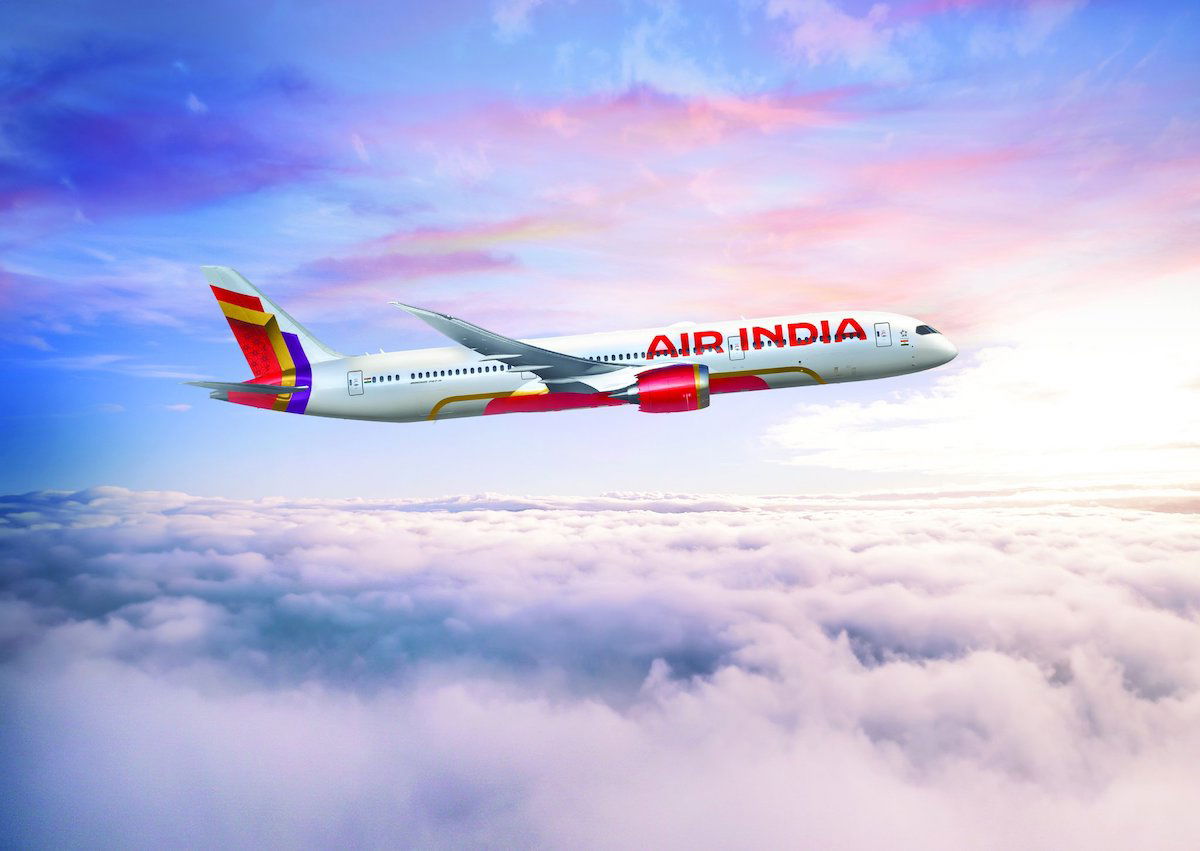 A look at Air India Express' new brand identity
Today, Air India Express has revealed a new brand identity, intended as a fresh start for the two airlines that have been combined. Below you can see some pictures of Air India Express' new branding, with a Boeing 737 MAX 8 already being painted in the new livery.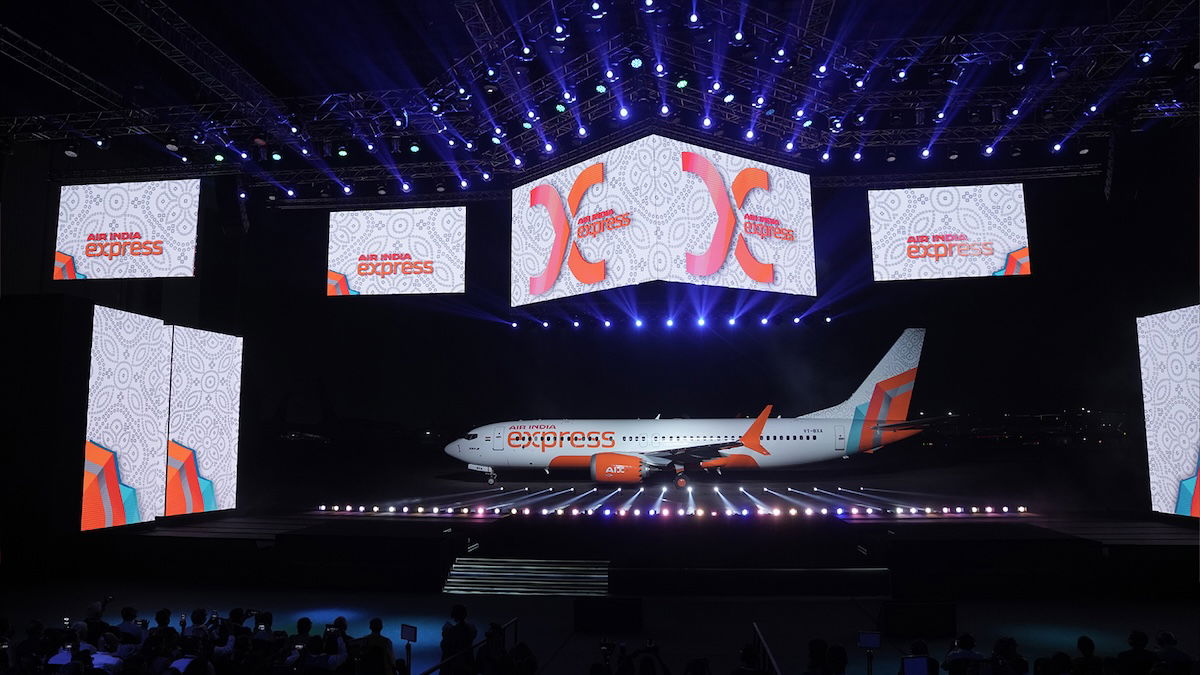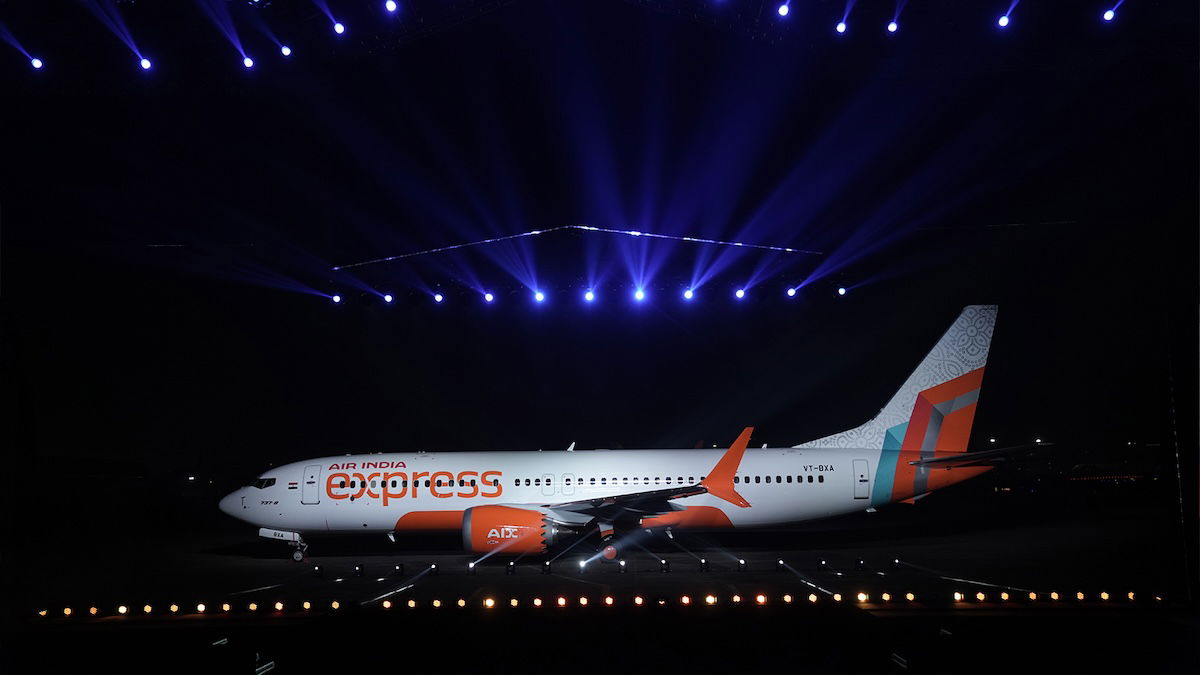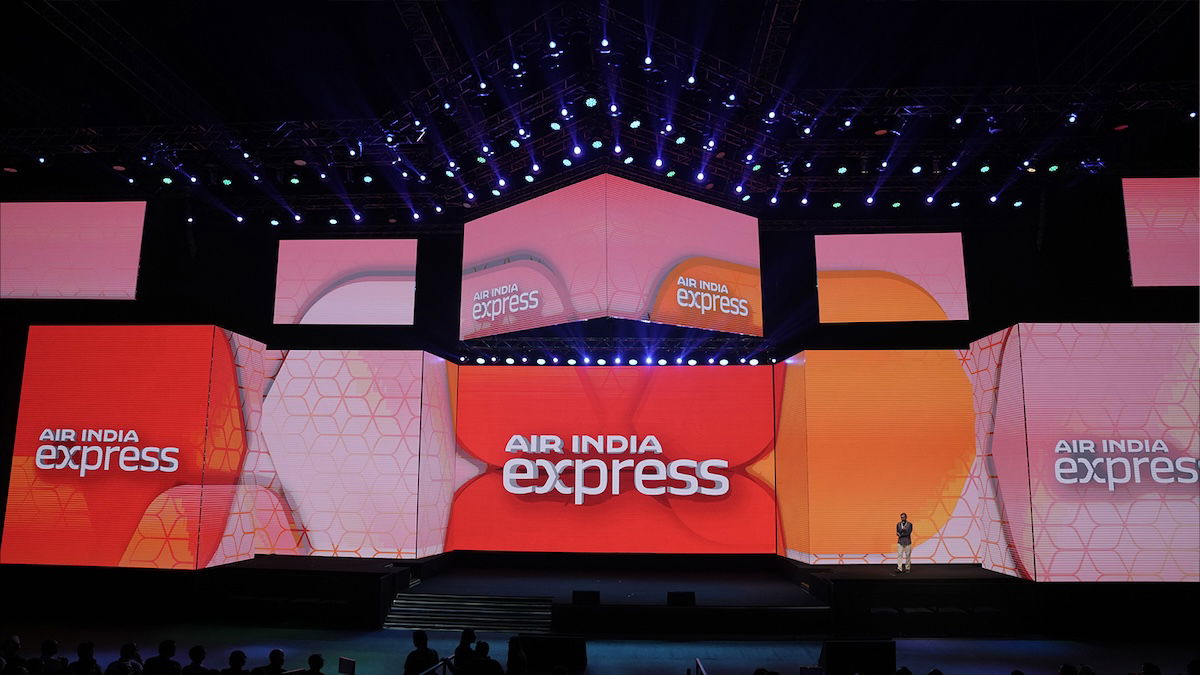 Below you can see a video about the new branding.
As a point of comparison, below is what the previous Air India Express livery looked like.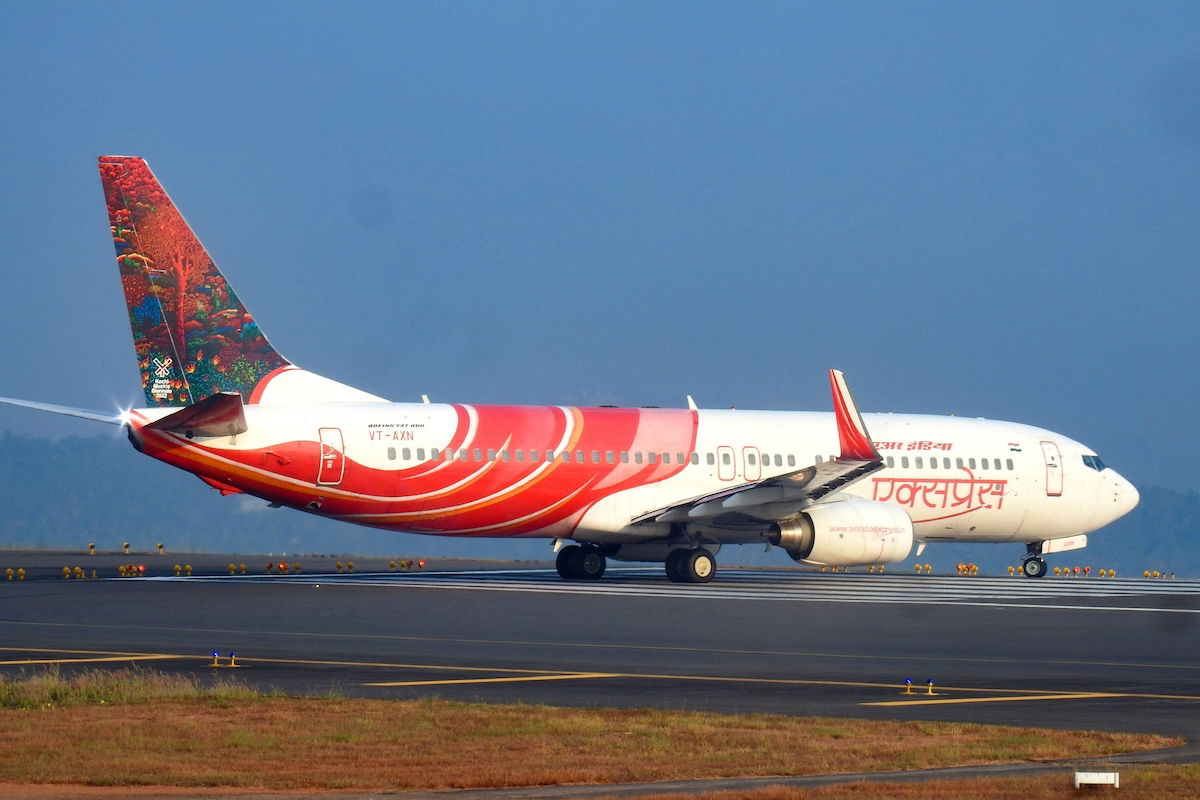 A few thoughts on this new Air India Express livery and branding:
For the most part I like this livery, as it's clean, simple, and modern, which is what you'd expect from a low cost carrier livery
However, the branding isn't terribly creative, and feels like a cross between GOL and Iberia
The Air India Express branding is totally distinct from the Air India branding, from the colors, to the choice to use lower case letters rather than upper case letters; that's a deliberate and logical development, and shows how the airline group is trying to position the two carriers differently
I actually thought the old Air India Express livery was quite nice and much more visually interesting than the old "mainline" Air India livery; still, it's not surprising to see a new direction, since the old Air India branding is being retired altogether
Bottom line
Air India Express has unveiled its new branding, which includes an updated livery. This comes as Air India Express and AirAsia India are merging, as part of the overall transformation of Air India. I'd say Air India Express' new livery is totally fine and modern, but it doesn't stand out in any way.
What do you make of Air India Express' new branding?