Today Air Greenland passengers were treated to a very scenic journey around Greenland and Iceland. Unfortunately they ended up exactly where they started, which wasn't the plan.
Air Greenland's Copenhagen route
Air Greenland operates a single wide body aircraft, which generally flies between Kangerlussuaq, Greenland (SFJ), and Copenhagen, Denmark (CPH). This service to & from Greenland's largest airport is one of the primary links for both passengers and cargo to get to the region. This ~2,200 mile flight usually takes under five hours in each direction.
Air Greenland has a single wide body jet, an Airbus A330-200, which is roughly 24 years old and has the registration code OY-GRN (Air Greenland will soon be replacing this with a new Airbus A330-800neo). Well, this service didn't operate as planned today, as noted by @sheajc.
Air Greenland's 10+ hour flight to nowhere
Today (Tuesday, June 21, 2022), Air Greenland's flight from Copenhagen didn't quite stick to its schedule. The flight departed as it was supposed to, and the first four hours of the journey were uneventful. Things changed when the plane began its descent toward Kangerlussuaq.
The weather conditions around Kangerlussuaq weren't great, so the aircraft had to enter a holding pattern at around 20,000 feet, in hopes of conditions improving. After holding for over 35 minutes, the pilots attempted an approach to the airport. They got as low as 2,500 feet, but due to the bad conditions, the decision was made to abort the landing and divert.
Unfortunately in this case the closest suitable diversion point that could handle the A330 was Keflavik Airport in Iceland (KEF). As you'd expect, the plane had enough fuel reserves for the 800+ mile flight to Iceland. When all was said and done, the plane spent over 6hr40min flying from Copenhagen to Keflavik.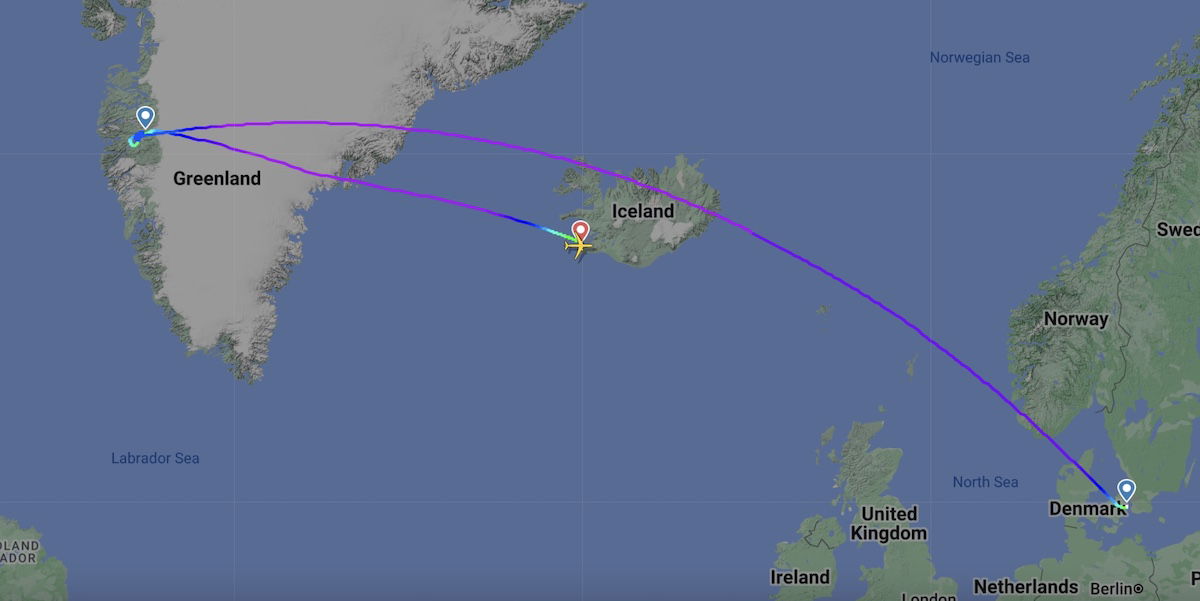 However, Keflavik was just the refueling point. The plane spent a bit over an hour on the ground there, and with conditions not having improved in Greenland, the decision was made to just return to Copenhagen. So at this point the Air Greenland A330 operated a 2hr27min flight back to Copenhagen.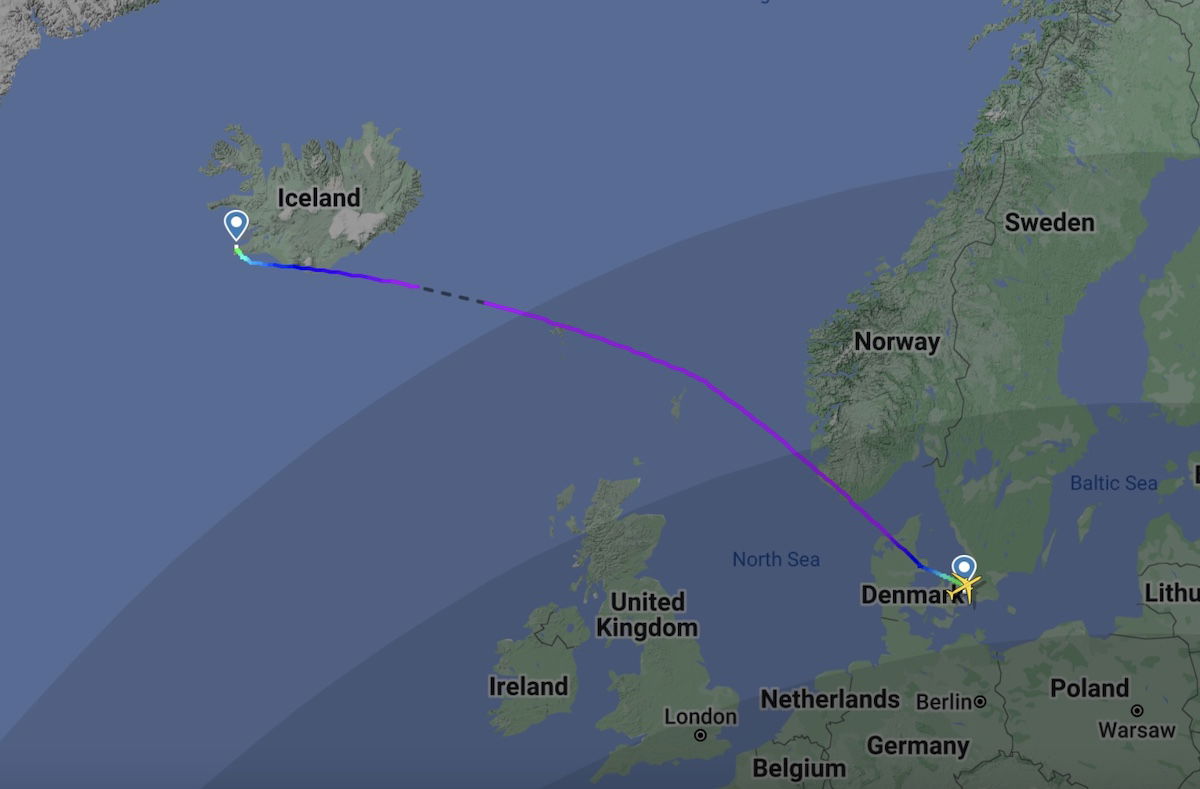 When all was said and done, the plane landed back in Copenhagen over 10 hours after its departure. Talk about a long flight to nowhere! And this was on Greenland's National Day no less! On the plus side, if you're going to be flying for 10+ hours to nowhere, this is at least a beautiful part of the world in which to do so.
Bottom line
Air Greenland's "flagship" route between Copenhagen and Kangerlussuaq was quite eventful today. The flight operated all the way to Greenland, but due to weather conditions there, the plane wasn't able to land. The decision was then made to divert to Iceland, and after refueling, the plane simply returned to Copenhagen.
Talk about quite a flight to nowhere…