We're probably all used to airlines not doing a great job with cleaning planes. Maybe you find a used food wrapper in your seatback pocket, or some crumbs on the floor. However, hopefully you've never dealt with something quite like this story, whereby an Air France passenger spent the entire flight in a seat where the floor was soaked in blood and feces.
An Air France passenger's gruesome discovery
On June 30, 2023, a Lebanese journalist named Habib Battah was flying on an Air France Boeing 777 from Paris (CDG) to Toronto (YYZ), with his wife and their two cats (who were in carriers). The passengers were seated in seats 30A and 30B, and shortly after takeoff, Battah noticed a strange smell coming from the footwell under their seats, which he claimed smelled like manure.
At first he was worried that his cats had an accident:
"It was our first time traveling with the cats, and I was thinking, 'Oh god, they've had an accident, I'm so embarrassed.' Then I thought, maybe it's someone's body odor. I was sniffing and sniffing, then said, let me get the cats out. I looked at the cats – the poor cats were totally fine."
Underneath the cat carriers, Battah noticed a wet stain, roughly 20 inches long and wide. He called a flight attendant, who handed him wet wipes. He started wiping, and discovered that the area was blood red, and it kept coming up red.
A flight attendant then passed on a note to the pilots about the discovery. A while later, the captain had received a message back from Air France headquarters about the cause of this. As Battah explains:
"I didn't know it was blood until a flight attendant said, casually, 'Oh, we heard another passenger had a hemorrhage. Then I noticed the cat carrier was stained as well."
On a flight from Paris to Boston the previous day, a passenger had a serious issue — the passenger survived, but the crew requested that the area be cleaned. Obviously that didn't happen.
Battah then went to the galley to try to clean the cat carriers more thoroughly. One flight attendant seemed apologetic, while the others seemingly didn't react. The crew reportedly offered the couple two bottles of Evian water as an apology, and also gave them two business class blankets to place on the floor, with powder to soak up the blood.
Unfortunately the flight was full, so the passengers couldn't be moved to other seats:
"We had to sit there smelling the blood for the next seven hours. The smell of rotten blood is like manure. I'd taken my shoes off at the start of the flight, and there was blood on my socks."
As it turns out, there was a reason the blood smelled so much like manure — three days after the flight, Battah reportedly received a call from Air France, informing him that the blood had been mixed with feces.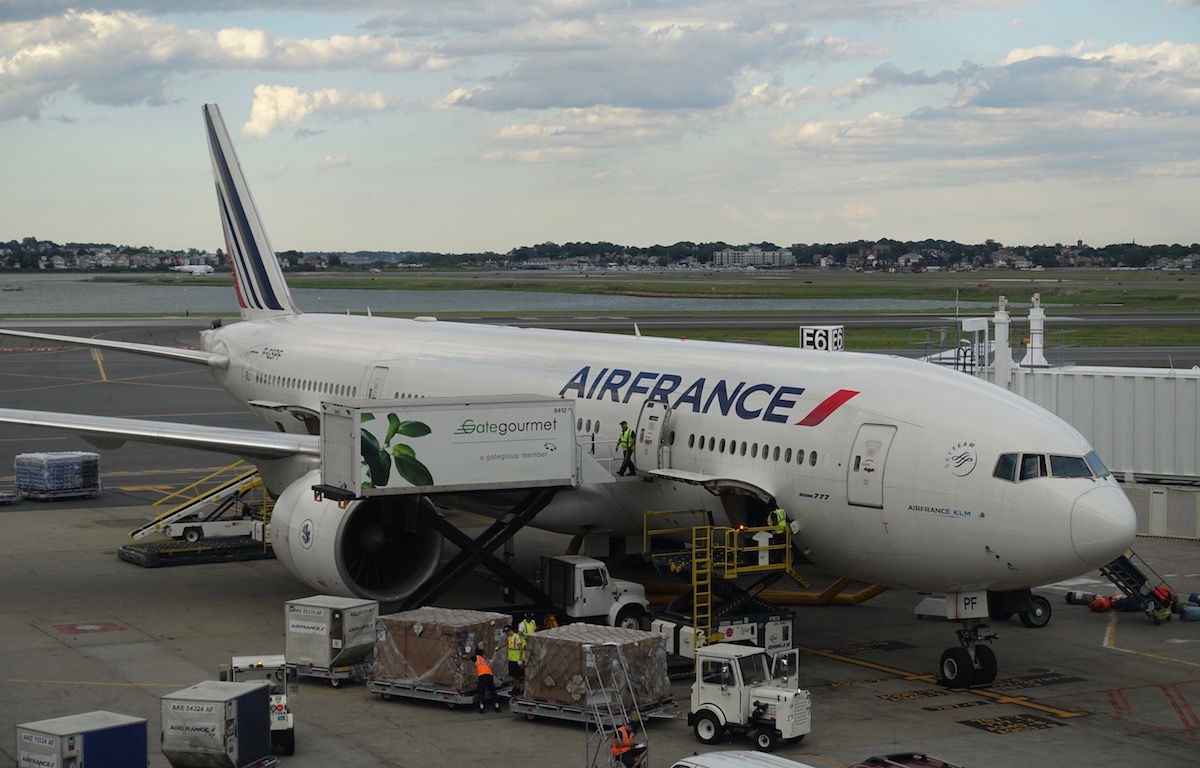 Air France's statement about this incident
In a statement, Air France confirmed that on a June 29 flight from Paris to Boston, a passenger was treated by medics on arrival, which was the source of the blood and feces:
"As per procedure in this type of situation, a complete clean-up of the area was requested and the row of seats was made unavailable on the return flight [from Boston to Paris]."

"A customer travelling on the next flight from Paris (CDG) to Toronto (YYZ) reported residual traces of blood on the floor, soiling his personal belongings. The crew immediately assisted him in cleaning his belongings, providing him with suitable equipment such as sterile gloves and disinfectant wipes. As the flight was fully booked, it was not possible to move the passenger. An internal investigation has been launched to understand the reasons for this situation."
In response to that, Battah has said the following:
"I brought that blood home. They sent me home with a biohazard. They never stopped me and said, 'Hey, we don't know what this patient had [wrong with him].' It was so negligent."

"[The incident] was two flights before ours, so in Boston the clean-up didn't happen. The plane returned to Paris, this bloody, dirty, sh**ty plane. And we got on it. That means other passengers were also exposed to it. I think they endangered their passengers' wellbeing."

"I started to ask, 'How do you not check? What are the protocols for biohazards?' I couldn't get them to tell me. It was as if there were none."
This is just an absolutely horrible oversight. It's bad enough when something like this happens in the first place, but it doesn't sound like the passenger felt that the crew took the situation as seriously as they should have. In fairness, there probably wasn't much they could do, if every seat was occupied. But still, passengers at least want to feel like their concerns are taken seriously, and the crew should have been sympathetic and apologetic.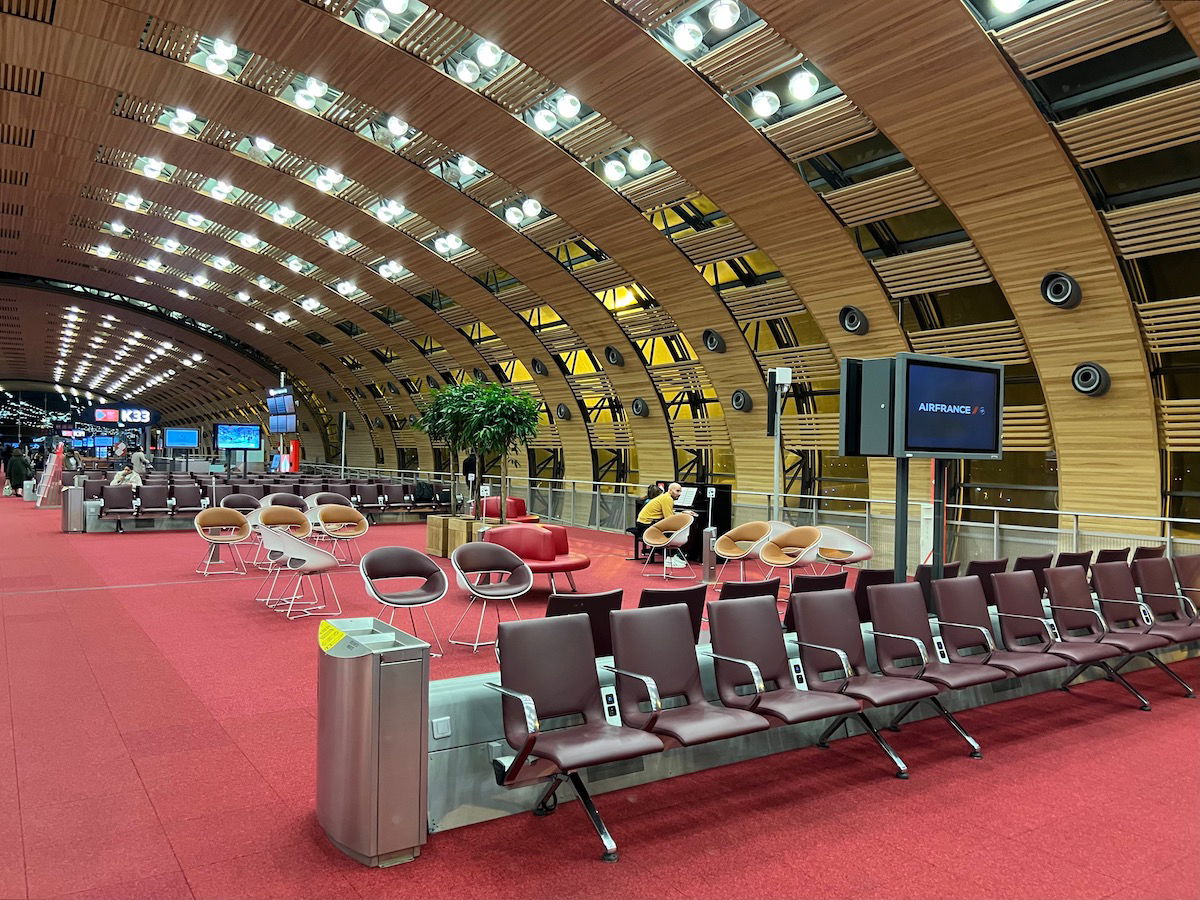 Bottom line
An Air France passenger had a pretty lousy transatlantic flight, as he discovered that the area underneath his seat was covered in blood and feces. A passenger on a flight the day prior had a major medical issue, and this should have caused the cabin to be thoroughly cleaned. For whatever reason, that didn't happen as it was supposed to, leading to this awful situation.
What makes matters worse is that there were no other empty seats on this flight, so the couple had to stay in their assigned seats.