My gosh, I feel bad for just about everyone involved here…
Barcelona-bound Delta A350 returns to Atlanta
This incident happened on Friday, September 1, 2023, and involves Delta Air Lines flight DL194 from Atlanta (ATL) to Barcelona (BCN). The flight was operated by a six-year-old Airbus A350-900 with the registration code N570DZ.
The flight took off at 8:47PM, just over two hours after its scheduled 6:40PM departure. For nearly an hour, the aircraft flew northeast, over Georgia, North Carolina, and Virginia. However, at that point the plane turned around and flew back to Atlanta, where it landed at 10:39PM.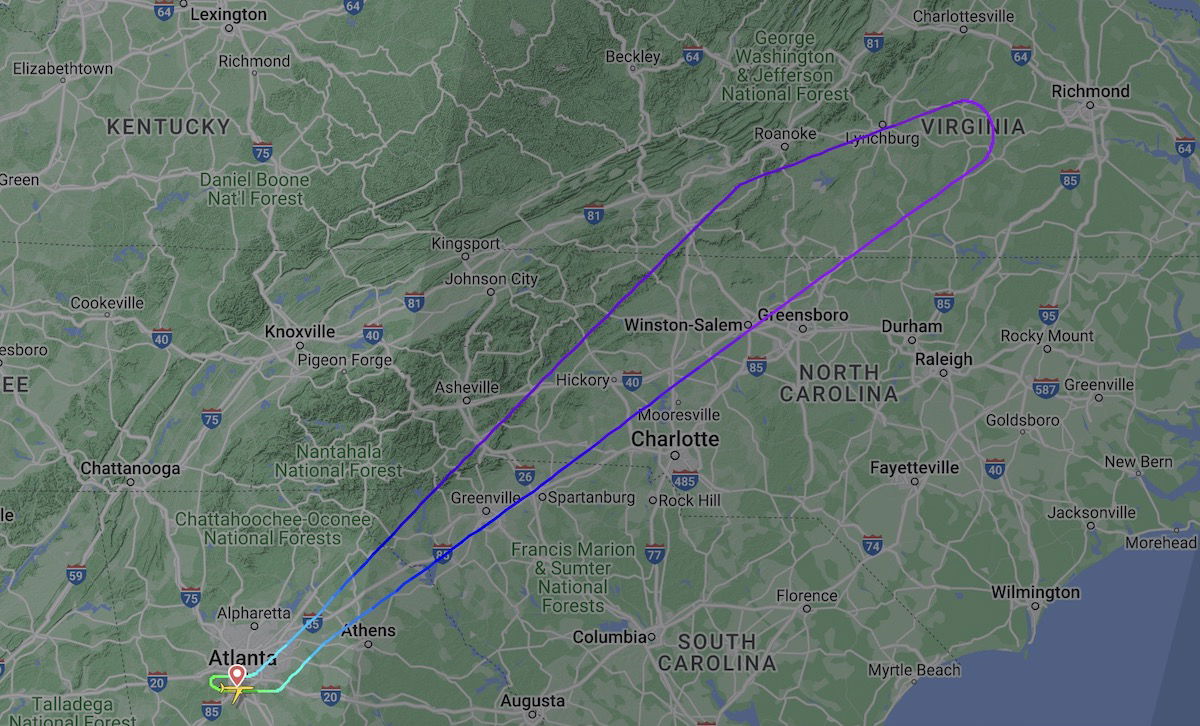 Why would the plane return to Atlanta, for such a costly diversion? Well, ummm, I'll let the FAA flight strip speak for itself:
"Divert to ATL — passenger diarrhea all over aircraft — biohazard"
And that's not a typo. Based on recorded air traffic control audio, you can hear one of the pilots explaining the reason for the diversion to the air traffic controller:
"It's just a biohazard issue, we had a passenger who had diarrhea all the way through the airplane."
Obviously I feel horribly for everyone involved here. I imagine this wasn't pleasant for passengers and crew, and I also feel sorry for the passenger who caused this, since clearly they were having some issues. This wasn't a case of some aggressive passenger not cooperating with the crew and causing a diversion.
This flight continued its journey several hours later
Once in Atlanta, the focus was obviously on cleaning the aircraft to solve the "biohazard" situation. On top of that, Delta had to find a new crew, since the crew that operated the initial flight timed out.
Fortunately for passengers, the flight didn't end up getting canceled. As mentioned above, the aircraft arrived back in Atlanta at 10:39PM, and ended up departing just over five hours later, at 2:57AM.
After an 8hr13min flight, the plane then ended up landing in Barcelona at 5:10PM, eight hours after the scheduled 9:10AM arrival. As you'd expect, the return flight, DL195, was delayed significantly as well. It was scheduled to depart from Barcelona to Atlanta at 11:25AM, but only departed at 7:23PM, arriving at 10:14PM.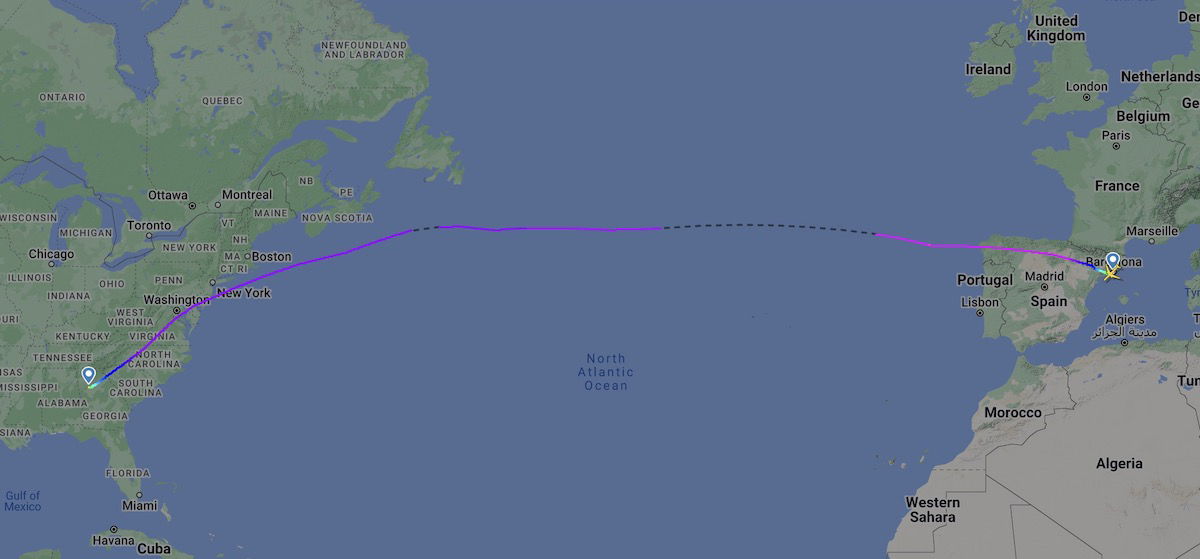 Bottom line
A Delta Airbus A350 had to return to Atlanta after a passenger apparently had a very bad case of diarrhea. The flight landed back in Atlanta after about two hours. After five hours cleaning the cabin and finding a new crew, the aircraft once again took off to Barcelona, where it arrived eight hours behind schedule.
What a crappy situation…
Were any OMAAT readers on this Delta flight?