Air Canada and Aspire have just partnered to open a lounge concept at an airport that doesn't currently have any lounges. I'm impressed…
New Aspire & Air Canada Cafe at Billy Bishop Toronto City Airport
As of June 1, 2023, an Air Canada Cafe has opened at Billy Bishop Toronto City Airport (YTZ). This is being done in collaboration with Aspire, which is Swissport's premium lounge brand. This is now the only lounge at the airport, so that's a pretty cool competitive advantage.
For context, the first Air Canada Cafe opened at Toronto Pearson Airport (YYZ) in 2019. This is a different concept than your traditional airport lounge, as it's heavily focused on food and drinks, and allows you to either enjoy stuff in the lounge, or take it with you.
The new Air Canada Cafe at Toronto City Airport is 4,271 square feet, and features seating for 133 people. It's located in the domestic departures terminal.
The lounge features self-serve hot and cold buffets curated by local chefs, with fresh baked breads and pastries. It also has a hot and cold grab & go selection, as well as a central bar with complimentary beverages, and premium for-purchase beverages.
The lounge also has a meeting room, additional workspaces for taking calls, wireless chargers at almost every seat, super fast and reliable Wi-Fi, and TVs broadcasting news and sports.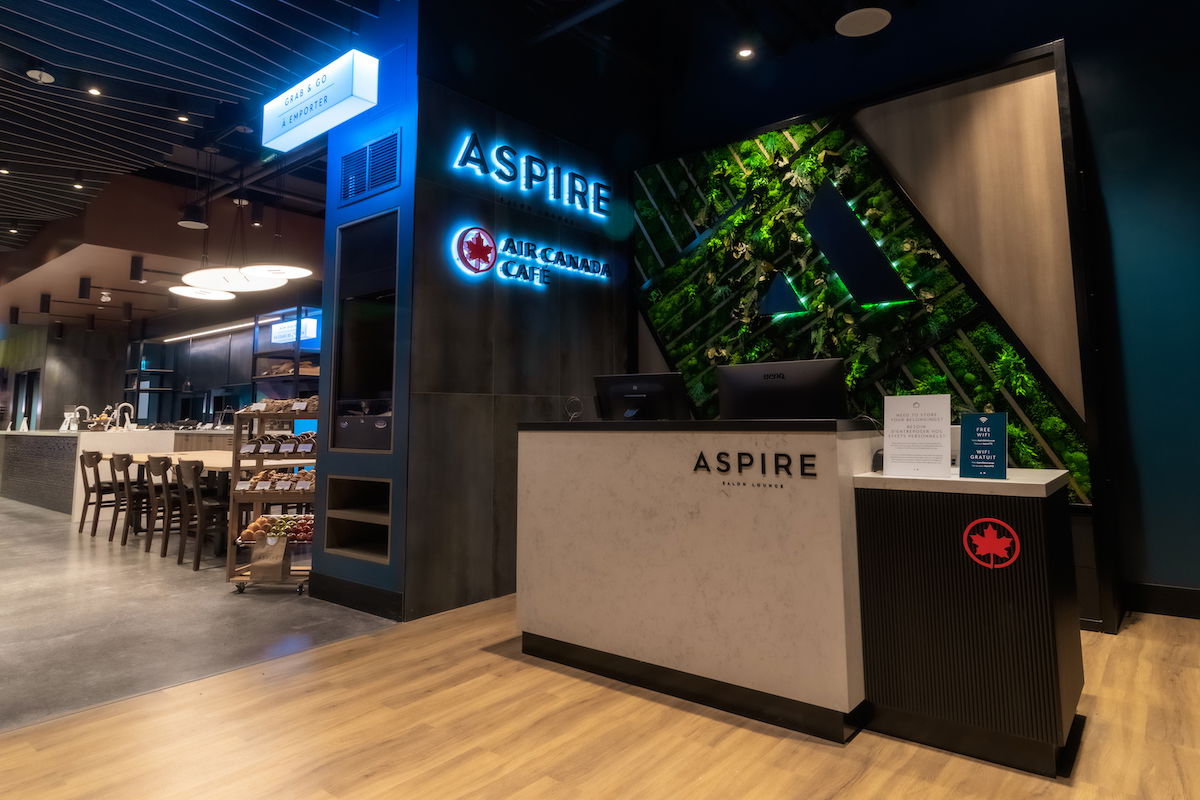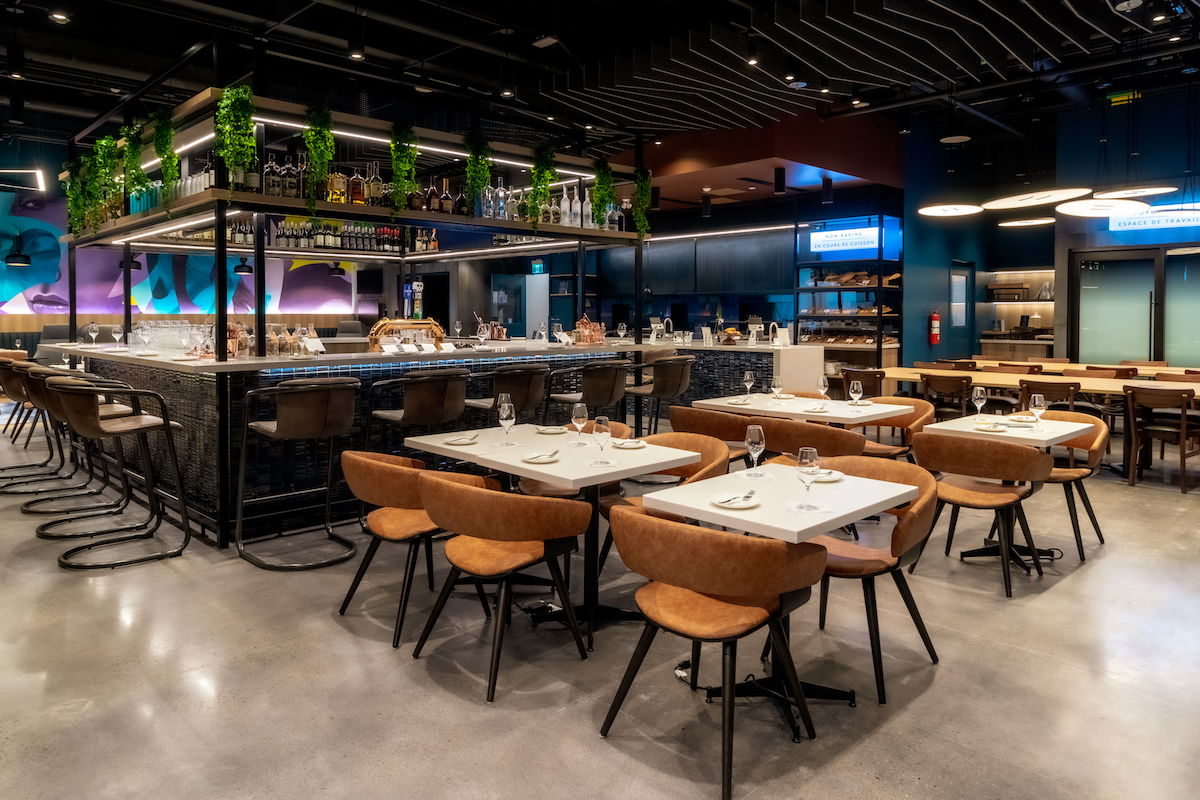 Who has access to the Air Canada Cafe Toronto City Airport?
Since this lounge is a partnership between Aspire and Air Canada, it won't have the typical Air Canada Cafe lounge access rules:
Via Air Canada, the lounge is open to Aeroplan 50K, 75K, and Super Elite members, Star Alliance Gold members, Aeroplan premium co-brand cardholders, and travelers connecting to an Air Canada business class ticket
Via Aspire, the lounge is open to Priority Pass members, DragonPass members, guests who prebook via the Aspire website, and anyone who wants to purchase access day of departure at the lounge
Air Canada is going on the offense against Porter
Toronto City Airport is a business oriented airport, and it's known for being incredibly efficient. For example, the check-in cutoff at the airport is just 20 minutes before departure, which you won't find at any other airport in North America.
The only two airlines flying to the airport are Air Canada and Porter Airlines. Historically Porter Airlines has had a significantly bigger presence there, and has flown to many destinations in Canada and the United States. Porter even used to have a "lounge" for all passengers, where there were complimentary drinks and snacks available in the gate area.
However, Porter is evolving its business model. The airline is now flying Embraer E195-E2s out of Toronto Pearson Airport, competing more directly with Air Canada. It seems pretty clear to me that this Air Canada Cafe concept is intended as a competitive response to Porter Airlines at Toronto City Airport, as Air Canada goes after Porter at its strongest airport.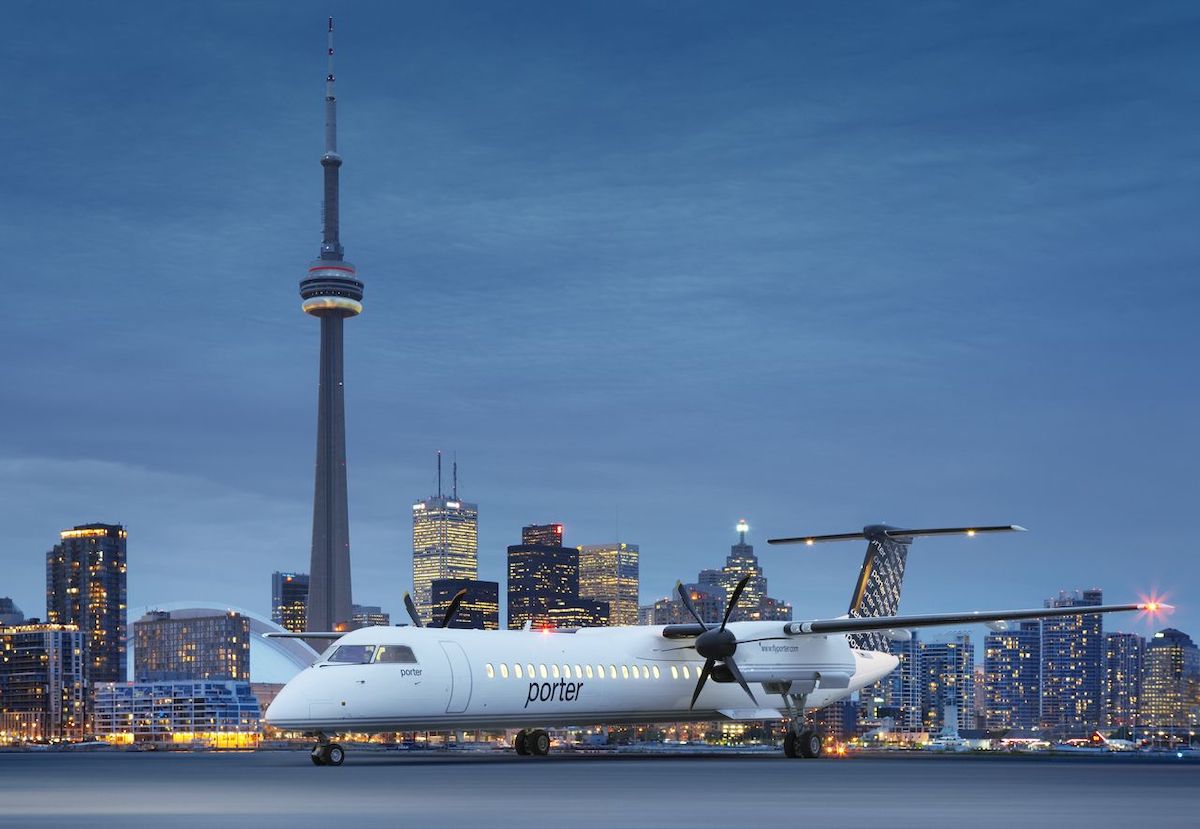 Bottom line
A new Air Canada Cafe has opened at Toronto City Airport (YTZ), which is an exciting development. This is the first real airline lounge at the airport, and premium Air Canada guests can look forward to a space to relax, and complimentary food and drinks, which can either be enjoyed in the lounge or on the go.
What do you make of the Air Canada Cafe Toronto City Airport?