Ultimately we haven't seen that much innovation or creativity when it comes to the quality of first-class seats within the US over the years. Heck, American Airlines is actively removing TVs from their domestic first-class cabins, and introducing less comfortable seats.
While it's perhaps not a game-changer, Delta will soon be introducing a new first-class seat that's unlike anything else we've seen.
Delta's new A321neo first-class seat
Delta has 100 Airbus A321neos on order, which they'll start taking delivery of later in 2020. These will join the 125+ A321s that Delta ordered, about three-quarters of which are already in service. The A321neo is the more fuel-efficient and slightly longer-range version of the A321 (though it's not as long-range as the A321LR or A321XLR).
Well, paxex.aero reports that Delta will be introducing a new first-class seat on the A321neo. This next-generation first-class seat is designed by RECARO and FactoryDesign.
We can expect these seats to enter service later this year, though it's not yet known if other planes will be retrofitted with these seats.
What makes Delta's new first-class seats special?
As of now details are limited, though based on the pictures there are some things I really like, and some things that I think could be problematic.
On the plus side, the seats feature significantly more privacy thanks to the shields along the sides of the seats. Those not only increase privacy, but they could also be nice in terms of having somewhere to rest your head if you're trying to nap.
The seats also have more storage (at the front center of the seats), along with conveniently placed power outlets.
My major concern is that these seats look really "thin." That's never great in terms of padding and comfort, but then again, it's certainly the trend in the airline industry, as airlines look for more space-efficient and light seats for aircraft.
In many ways these new seats look similar to the rumored new Emirates premium economy seats, which are also expected to debut later this year.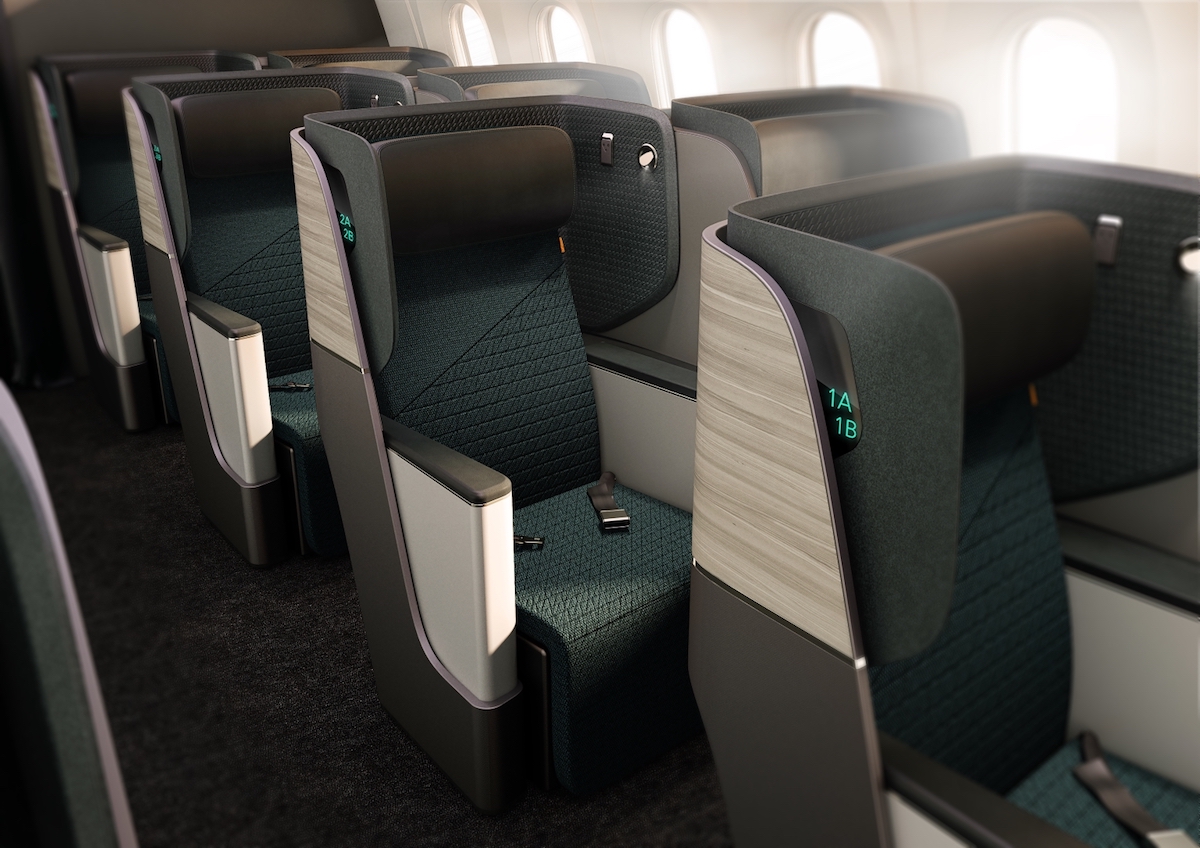 Bottom line
Delta is by far the most innovative of the "big three" US carriers, so I'm not surprised to see them make some fairly significant changes to their first-class seats.
These seats will no doubt help Delta accomplish their goal of having an efficient configuration while also having a product that customers will like. Ultimately I don't think this seat will redefine domestic first class, or anything, though I do think they listened to customer feedback in some important ways.
What do you make of Delta's new first-class seats?