This is a quick update from my post a couple of days ago to note that this flight is now bookable, and award seats are also available. There's not a ton of space, though I do see a good number of award seats, especially in the second half of January (as of now the schedule is open for mid-December through late January). Some flights even have four or more business class award seats.
Your best options for booking these seats are either to redeem 80,000 Avianca LifeMiles, or 90,000 United MileagePlus miles, both of which are good deals.

Hopefully some of you can snag up these seats, since peak season flights to New Zealand are usually very hard to come by!
Below is the original post from a couple of days ago.
---
Air Canada will be launching seasonal service between Vancouver and Auckland as of December 12, 2019.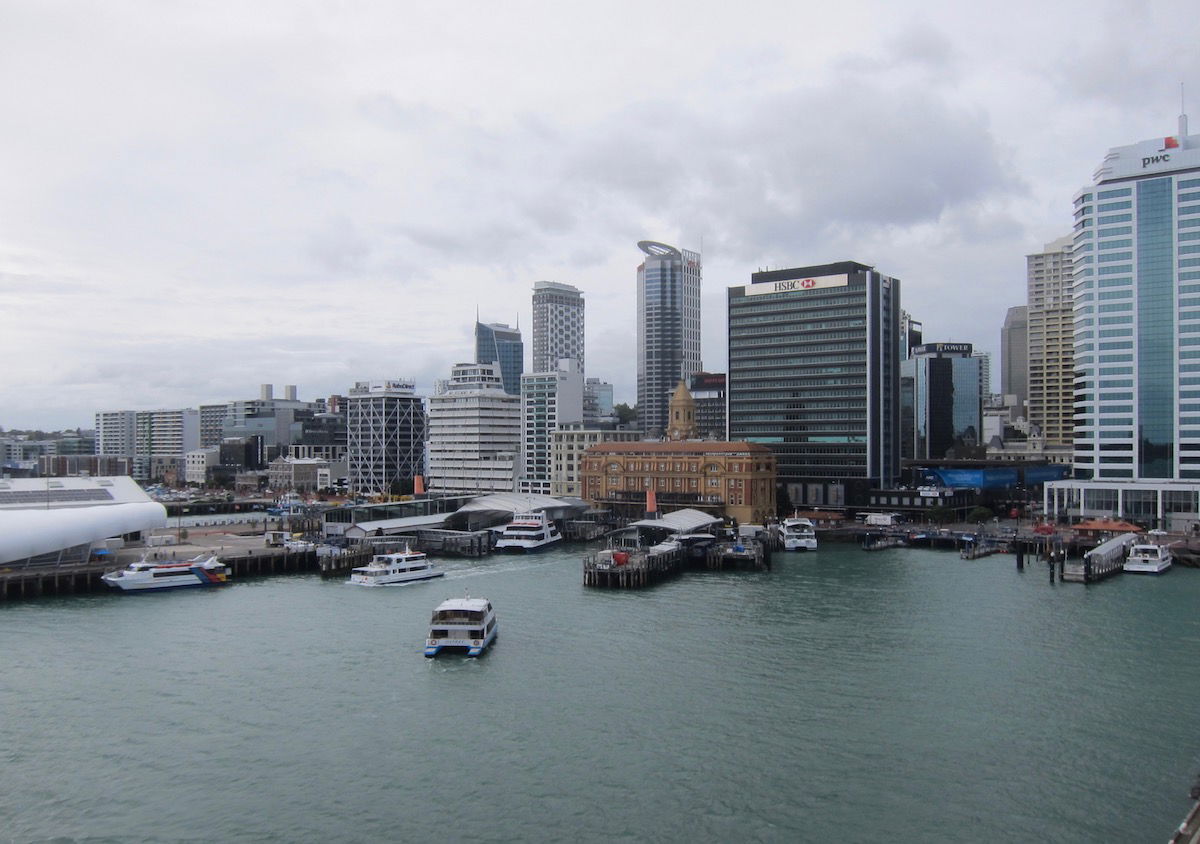 Auckland, New Zealand
The airline will operate the flight 4x weekly with the following schedule:
AC51 Vancouver to Auckland departing 11:45PM arriving 11:05AM (+2 days) [Thu, Sat, Mon, Tue]
AC52 Auckland to Vancouver departing 2:40PM arriving 6:40AM [Mon, Wed, Thu, Sat]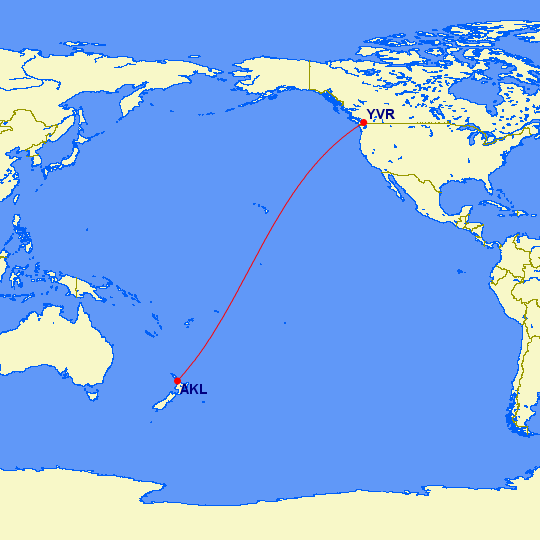 Air Canada intends to use a Boeing 787-8 for the route, featuring 251 seats, including 20 business class seats, 21 premium economy seats, and 210 economy seats. Air Canada has an excellent reverse herringbone product in business class on their 787s, and is working on installing Wi-Fi throughout their longhaul fleet.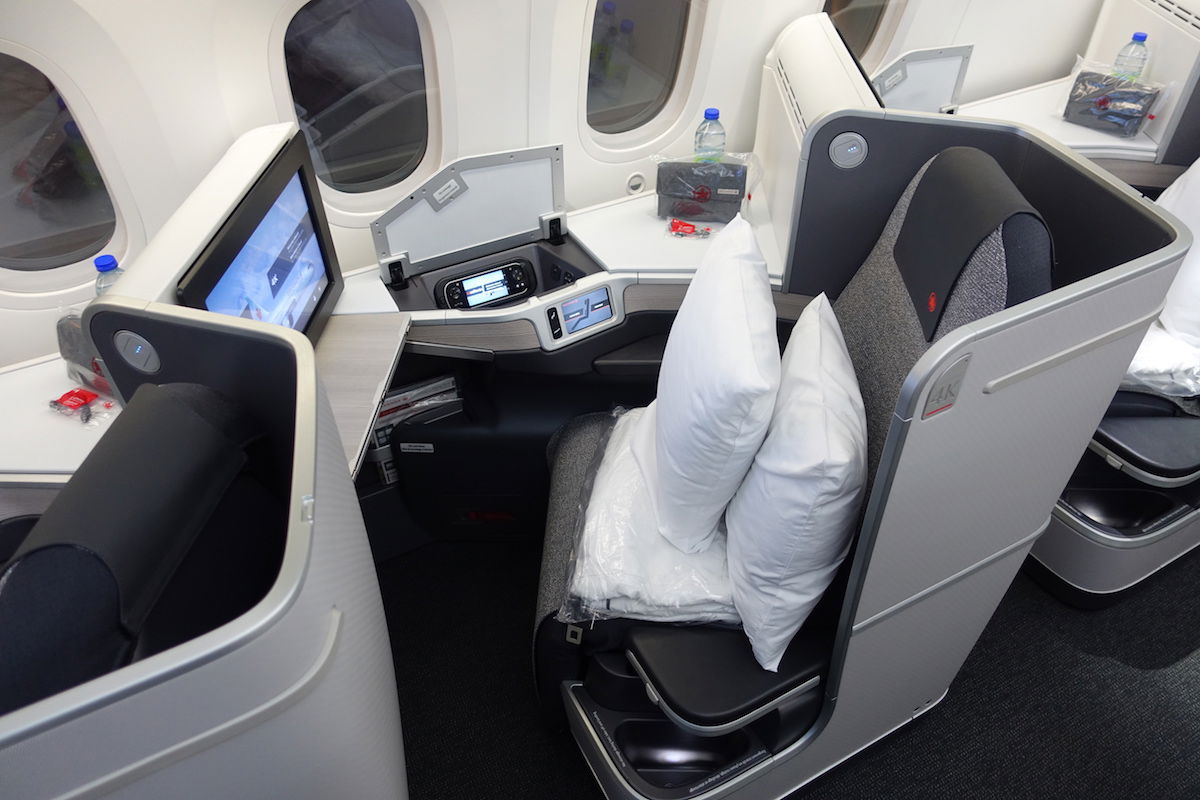 Air Canada's business class seat
As mentioned above, this will be a seasonal route, and is part of Air Canada's strategy to better allocate capacity seasonally. Demand for Europe is obviously weak in winter, so it's a great time to send planes to other parts of the world.
Air Canada's current South Pacific destinations include Brisbane, Melbourne, and Sydney, so adding Auckland to the mix is a nice addition.
Air Canada is going head-to-head against Air New Zealand in this market, which in high season operates daily flights between Vancouver and Auckland using Boeing 777-200s.
While the two airlines have a partnership and both belong to Star Alliance, they don't have a joint venture or anything, so for all practical purposes they'll be competing with one another.
However, passengers taking Air Canada's flight will easily be able to book connecting flights on Air New Zealand on the same ticket to other destinations in the South Pacific, including within New Zealand and to Australia.
Air Canada's new flight isn't yet bookable (as of now it just shows on their flight schedules page), though I imagine it will be bookable soon. Hopefully they have some award availability on the route, which would be a great use of Star Alliance miles.
On top of this, Air Canada will also be launching 3x weekly flights between Montreal and Sao Paulo as of December 11, 2019, using Boeing 787-9 aircraft. It's impressive to see the amount of international expansion we're seeing out of various international hubs from Air Canada.
Over the past couple of years we've seen Air Canada add flights from Vancouver to Delhi, Paris, and Zurich, and out of Montreal we've seen them add service to Tokyo and Tel Aviv, among other routes (some of these routes have been seasonal).
Bottom line
New Zealand is one of the most beautiful countries in the world, and it's always great to see additional options for getting there. If there's any significant amount of award availability on the route when it becomes bookable I'll be sure to update this post.
What do you make of Air Canada's new Vancouver to Auckland route?
(Tip of the hat to Thenoflyzone)