A bilingual Air Canada business class passenger is taking his outrage to the media after discovering that the flight attendant on his flight couldn't communicate with him in his preferred language…
Bilingual Air Canada passenger insulted by English
Canada is a bilingual country, and there are laws requiring English and French to be given equal prominence, including in many aspects of business. This is the subject of a recent controversy involving an Air Canada flight.
On March 21, 2023, a man named Jean-Pierre Beaudoin was traveling with his wife in Air Canada business class from Quebec City (YQB) to Fort Lauderdale (FLL). The main claims to be bilingual, but prefers to speak in French.
According to the traveler, the service director who was also working business class greeted the passenger in English upon boarding. He informed her that he wanted to be spoken to in French, but the service director indicated that she didn't speak French.
At this point the service director brought over a flight attendant who spoke French to explain this to him. However, the man didn't need this translated, but rather he just wanted to be spoken to in French, per his rights.
The service director then reportedly explained that she would be working business class, and if he wasn't okay with being communicated to in English, he could take another flight. The man repeated that he wanted to take this flight and be served in French.
The man claims that someone then boarded the plane to once again explain to him that his options were to either communicate in English or leave the plane. The man decided to stay on the plane, and was exclusively communicated to in English, but he decided to exclusively speak to the service director in French (even though she seemingly didn't understand that?).
The traveler explains that it's a "matter of principle," and that he was "boiling inside" and "outraged." The man was hoping that other passengers would stand up in his defense, but they reportedly didn't.
Upon completing his trip, he didn't file a complaint with Air Canada, because he didn't trust their complaint handling process, but rather he filed a complaint with the office that oversees language requirements in Canada.
Air Canada issued the following statement regarding this incident:
"With respect to this particular flight, we can confirm that two of the three flight attendants assigned to the flight were able to speak and understand French. As a result, service was available and provided in both official languages. In this regard, it is a falsehood to claim that the only solution was to ask him to leave the aircraft since the French-speaking staff members were able and available to service Mr. Beaudoin in French."

"According to the information we received, the Service Director offered Mr. Beaudoin the option of boarding another flight if he was not satisfied with the service provided, and he decided to remain on board."
As you can see, the passenger and the airline have different perspectives on the situation. Air Canada claims that service was provided in both languages, since two of the three flight attendants spoke French, while the passenger claims that this wasn't offered.
My take on this Air Canada language incident
There are two things at play here — what actually happened in this specific situation, and then the principle of the matter.
Let's start with the actual logistics of this situation:
If two of the three flight attendants spoke French, and if they knew that it was very important to the guy, then you'd think they could have had a flight attendant come up once in a while from economy to check on him, communicate with him in French, etc.
We've seen multiple cases over the years where Air Canada was sued for violating the linguistics rights of Canadians, so you'd think the crew would've tried to minimize this situation, recognizing the possibility of that outcome
This is where the difference in claims comes into play — did the service director really refuse to have anyone speak with him in French throughout the flight, or was he just mad that the service director kept working in business class, despite not speaking his preferred language?
This is understandably a challenge for the airline. Not all flight attendants speak French, yet the airline needs to be able to serve all passengers in French. A vast majority of bilingual people are flexible in this regard, but then you have some people like this guy.
What's my take on the principle of the matter? Well, I mean, the guy is within his rights to act this way, and that is the law in Canada. Similarly, in the United States we have people bringing guns to Chipotle because they can, and to "protect" their rights.
Do I find it a bit ridiculous to be so principled? Yes, sort of. More broadly I recognize that French-speaking Canadians feel unfairly treated, when their language is just as official as English, but it often doesn't feel that way. Personally I wouldn't be so principled, but to each their own…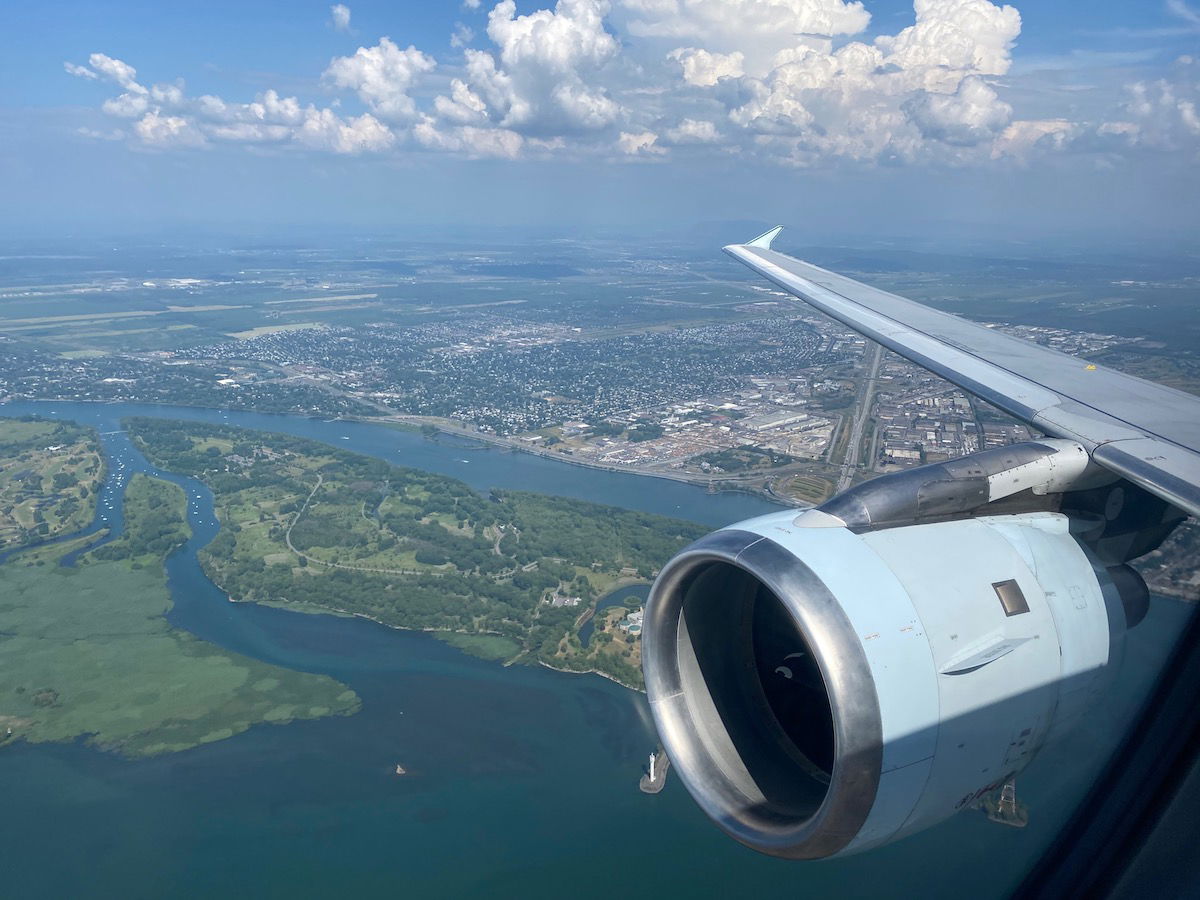 Bottom line
A bilingual Air Canada business class passenger is outraged, and claims that a crew refused to communicate with him in French. Canada's laws require customers to be provided service in their preferred language, and this man wanted to be communicated to in French. The man claims he was told that he could take another flight if he wasn't happy with this arrangement.
Air Canada, meanwhile, claims that two of the three flight attendants spoke French, and that the man was offered service in French.
What do you make of this Air Canada language situation?