It's no secret that I'm a big fan of American AAdvantage. While the airline as such isn't operationally as good as Delta, the AAdvantage program is fantastic.
As an Executive Platinum member I receive unlimited domestic upgrades, eight systemwide upgrades per year (this year I've even received 12), access to international first class lounges whenever I travel internationally, a 100% mileage bonus, etc.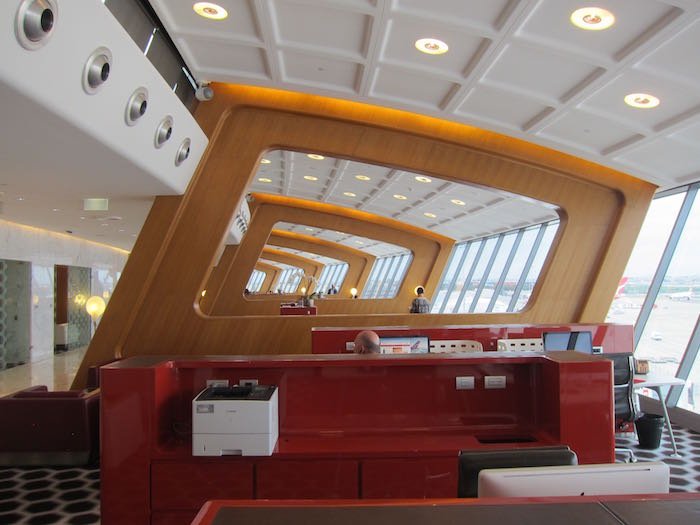 Access the Qantas First Class Lounge Sydney as a oneworld Emerald
Now the program might still be so good due in part to the merger. Since American and US Airways are integrating, the airline's focus has been on making that go as smoothly as possible, rather than innovating too much. So it could be that American follows the lead of Delta and United in establishing a revenue based program and massively devaluing their award chart, but it hasn't happened yet.
Perhaps the most significant benefit offered to Executive Platinum members is the upgrades. The systemwide upgrades are fantastic, as they can be used to upgrade any revenue fare on any flight by one cabin. And best of all I've yet to miss an international upgrade, though I should note that I plan my international flights very carefully.
Booking a ~$700 roundtrip fare to Hong Kong and flying American's new business class on the ~16 hour flight is incredible to me.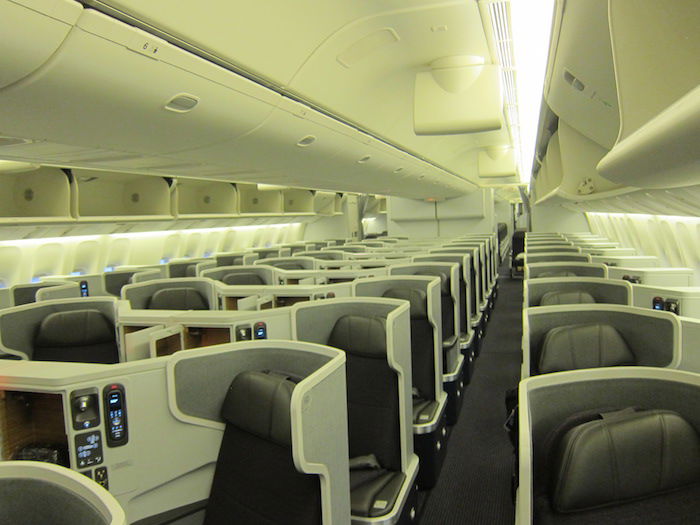 When it comes to unlimited domestic upgrades, I've had great luck with American as well. I'd guess that top tier elite upgrades clear more regularly on American than Delta or United. In the hundreds of thousands of miles I've flown domestically on American, I've missed fewer than a dozen upgrades, which I'd say is pretty darn good.
But there's something really interesting about how American processes upgrades, which I think is worth pointing out to those who aren't familiar.
American prioritizes upgrades first by status, and second by the time added to the waitlist. Most airlines prioritize upgrades based on status and then fare class, and use time added to the waitlist as the tiebreaker.
But that's not the case at American. And that's a pretty significant thing to be aware of. What this means is that if you're an Executive Platinum member and book when the schedule opens, you'll virtually always be number one on the upgrade list. And that translates to almost always getting your upgrade. That's ideal for leisure travelers who can book in advance.
It does seem a bit backwards, since business travelers booking last minute tickets and often paying higher fares would fall towards the bottom of the upgrade list, and will end up in economy much more often.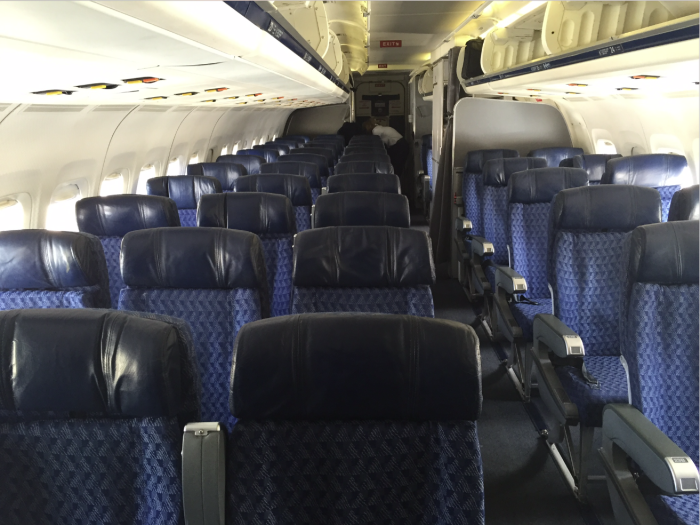 I know plenty of leisure Executive Platinum members who virtually never miss upgrades, while I know some Executive Platinum members who always book the day before and rarely get upgraded, so are quite frustrated.
How far in advance do you have to book to have a great shot at an upgrade? American revealed a while back that 90% of tickets are booked within 90 days of departure. My guess is that an even higher percentage of elite reservations are made within 90 days of departure, given that elite members are largely business travelers booking last minute.
So if you book at least 90 days before departure, you'll almost certainly be in the top 10% of the upgrade waitlist, and possibly even further up than that. My guess is that on average people are booking international travel further out than domestic travel, so that's worth keeping in mind.
Domestically, even booking more than two weeks out will make a huge difference in terms of your upgrade odds.
Bottom line
The reason I bring this up is because I've been booking my American tickets pretty last minute lately, and have noticed my upgrade success decrease significantly. For years I've benefited from American prioritizing upgrades based on time added to the waitlist, since I booked so far in advance. Though it can definitely go both ways.
If you are a leisure traveler, I think American's policy is specifically worth noting, since it can make a huge difference in terms of your upgrade odds.
Do you think upgrades should be prioritized based on the time you're added to the waitlist or fare class (after status, of course)? Which system would you benefit from more?