2013 is right around the corner, and I'm getting a bit impatient on the travel front. There are a bunch of airline products I'd like to review in the new year, and some cool cities I'd like to visit along the way.
However, since my flight from London to Dubai on Emirates a couple of weeks ago there's just one thing I can't get off my mind — showers. Showers in the sky.
This is coming in the form of a discounted one-way first class ticket departing Colombo, Sri Lanka, which will get me two segments in Cathay Pacific business class, three segments in Emirates A380 first class, and a segment in British Airways first class. It'll be a nice way to get a head start on elite status requalification with American (where I'll be crediting the Cathay Pacific and British Airways segments) and Alaska (where I'll be crediting the Emirates segments). I'll also get a ~23 hour layover in Dubai, where Emirates offers transit passengers a free hotel/transportation.
Let me simply say that paid first class fares departing Colombo are very reasonable, though I won't get into more details on that on the blog out of fear of being crucified by a very vocal minority.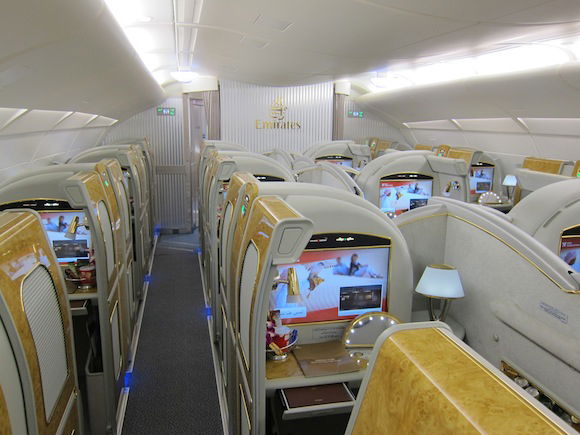 Emirates first class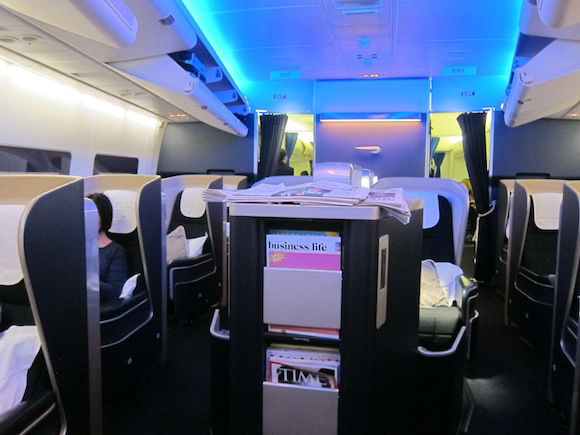 British Airways first class
Now, I know some of you will say that I just reviewed British Airways and Emirates first class, though I completely missed both airlines' ground services due to the direction I was flying in (I was arriving, and not departing, at each airline's hub). This will allow me to experience British Airways' ground services in London (Concorde Room, Cabanas, etc.), and Emirates' ground services in Dubai.
Besides, I'm just a bit too excited at the prospect of once again Tweeting/Instagramming from a shower… in an airplane.
To get to Asia I'll be flying Singapore Suites on SQ11 from Los Angeles to Tokyo to Singapore. Singapore started allowing saver award redemptions using KrisFlyer miles just a few weeks ago, so for ~90,000 KrisFlyer miles and ~$300 in taxes/fees/fuel surcharges I'll be doing 22 hours in Singapore Suites. I far prefer SQ11 (Los Angeles to Singapore via Tokyo) to SQ1 (San Francisco to Singapore via Hong Kong) due to the service. SQ1 has the watered down "supper" service, while SQ11 has a "real" dinner service on both flights.
Then I redeemed 20,000 Avios for Cathay Pacific's regional business class between Singapore and Colombo. Not a bad use of Avios, just wish Cathay Pacific didn't fly their regional business class to Colombo (then again, I can't blame them given that Colombo isn't exactly a premium market).
Later in January I hope to have a mini-787 extravaganza, as I'd like to try LOT's new business class on the 787, and finally fly ANA's 787 service to Seattle. I also hope to squeeze in Austrian's new business class, though they seem to have substantial delays on their new product.
More details on both of these trips soon!
Anyone else have any fun award tickets planned for 2013 yet?