There are a couple of low cost carriers that are already in the process of being formed in Iceland, and now there's a third one. Well, at least that's the claim.
MOM Air, Iceland's new super low cost carrier
A website was recently published for MOM Air, which claims to be a new Icelandic super low cost carrier (some of the below photos are from MOM Air's website). According to the company's website, long-term financing has already been secured, with both foreign and domestic investment.
It's claimed that the airline will start taking bookings as of Monday (November 9), and will have a press conference on Tuesday (November 10), which will provide details on the company's operations, employees, fleet, and more.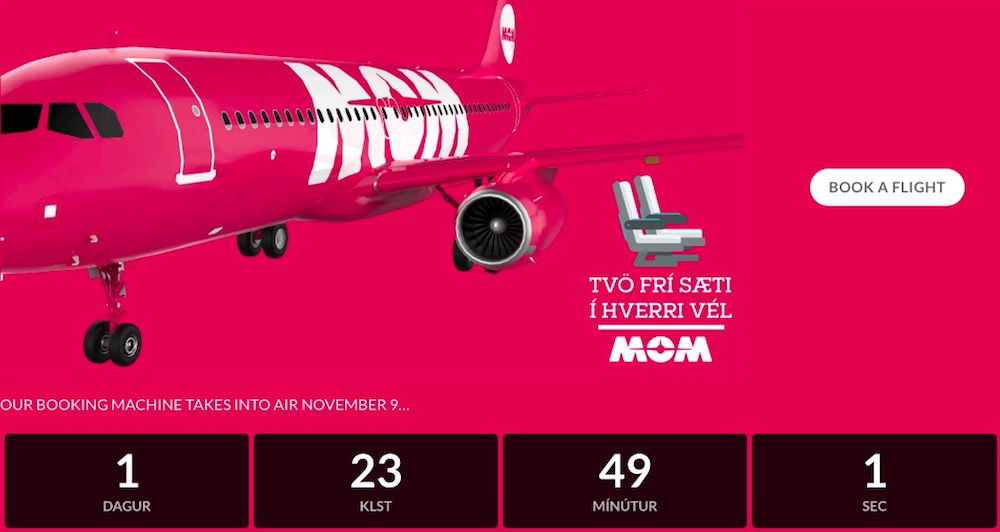 MOM Air bookings will allegedly open Monday
Below is a picture of the MOM Air livery.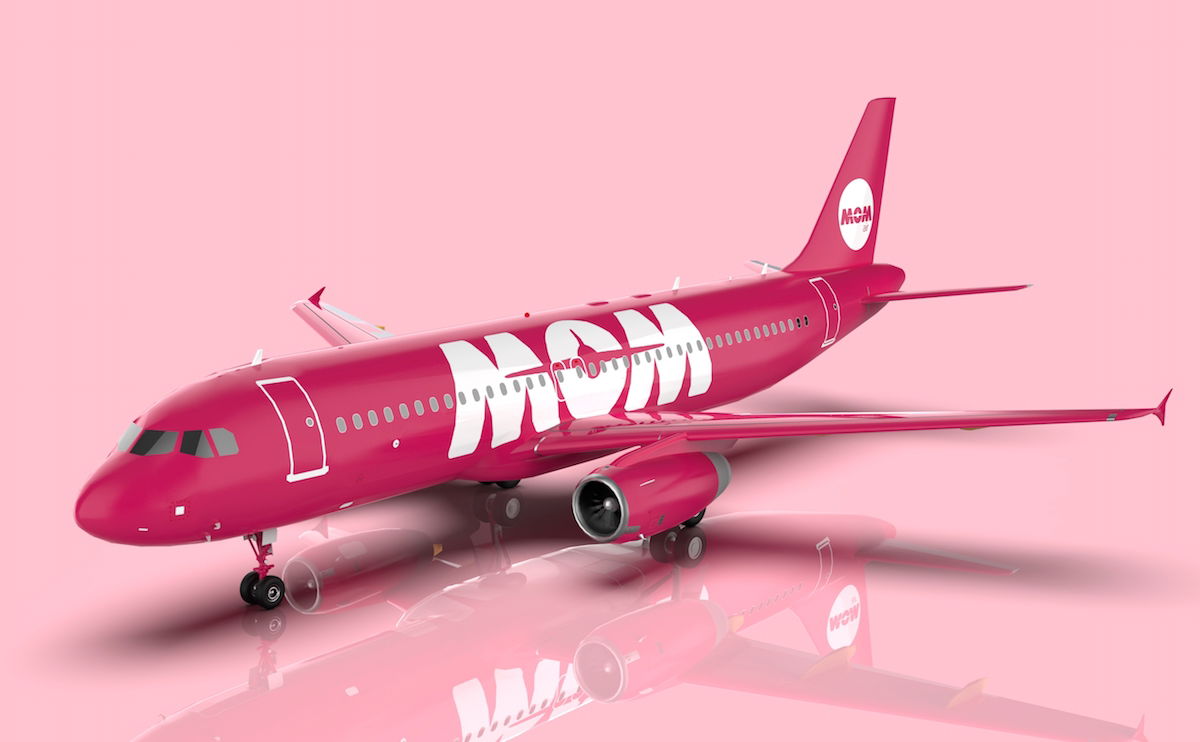 MOM Air A320
Now, I've seen some people suggest that MOM Air is trying to copy the branding of defunct WOW Air, but I just don't see it. Seriously, are you trying to tell me that the two liveries look anything alike? 😉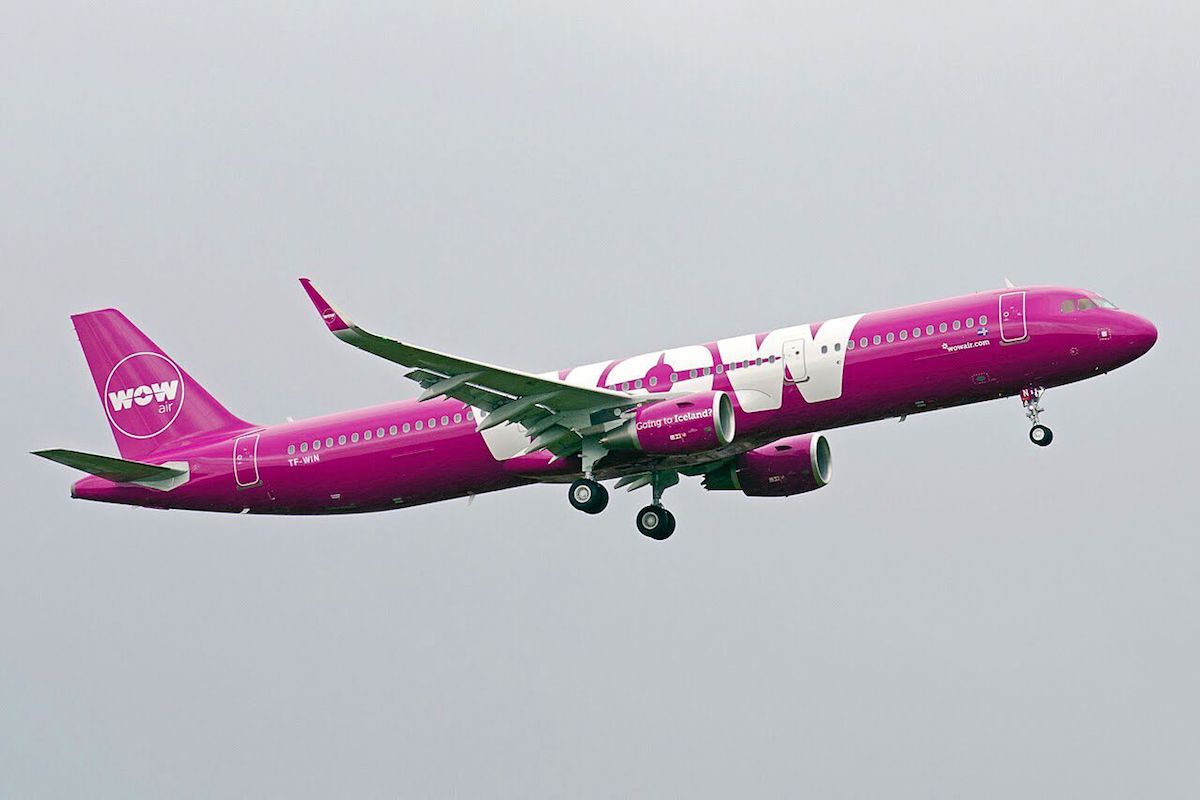 WOW Air A321
It is worth noting that WOW Air's (few) assets have been purchased by a separate investor, though frankly that business model almost seems equally outlandish. Last I heard the new WOW Air was going to become a West Virginia cargo airline.
So anyway, let's get into some of the details that we know about MOM Air…
MOM Air fleet
MOM Air will initially operate a fleet of six Airbus A320neo aircraft. It's claimed that the airline has gotten good lease opportunities due to the pandemic. As the comfort of the onboard experience is described:
"Nestle around in mommy's lap and let mommy pamper you in these eco-friendly flight options."
MOM Air destinations
MOM Air's destinations will allegedly include the following:
Berlin
Boston
Copenhagen
Dublin
Glasgow
New York
Oslo
Rome
Stockholm
Toronto
Washington
That does seem awfully similar to WOW Air's destinations.
On each MOM Air flight there will be two free seats for the first people to book.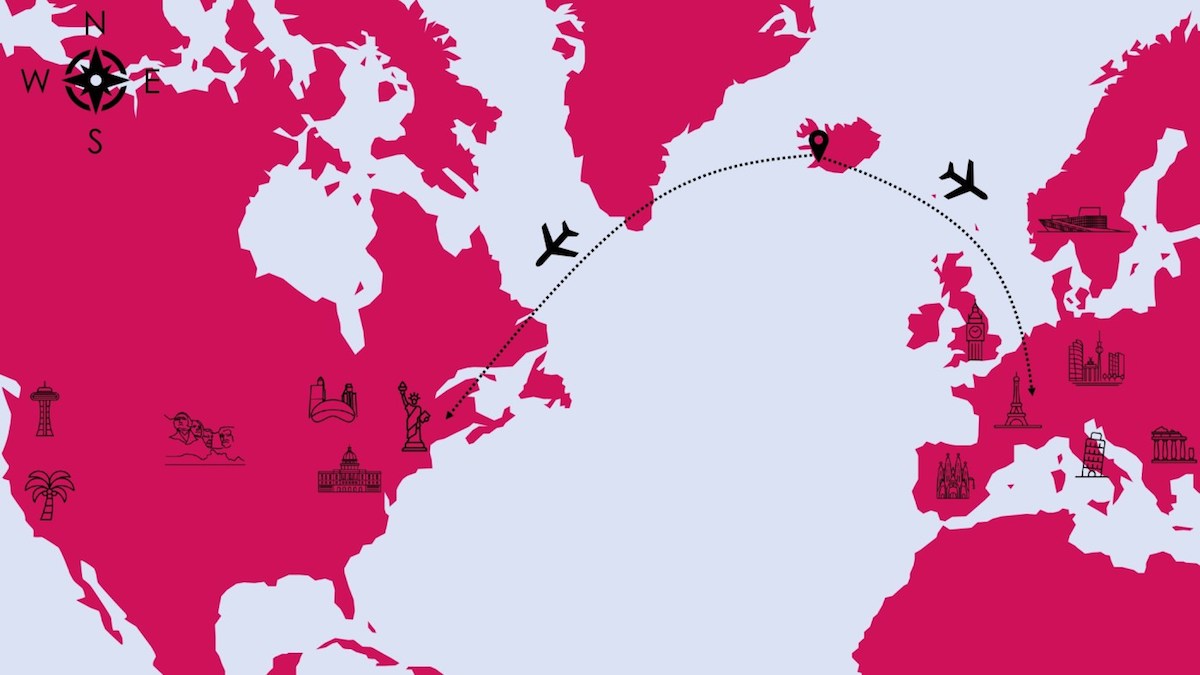 MOM Air will operate transatlantic flights
MOM Air will operate coronavirus flights
Airlines don't let people with coronavirus fly, but that's not an issue on MOM Air. MOM Air will make aviation history by offering both coronavirus and non-coronavirus flights:
People who are quarantined, infected, exposed, or have antibodies, may travel on the coronavirus flights; crews on these flights will all have antibodies
Other flights will be for those that don't fit into the above group
Mommy food, pay for toilet paper, and Beyoncé
MOM Air's "about us" page is amazing. I'll just hit on a few highlights:
"Mom is economical in finance and business. All in-flight services will be optional. Whether it's mommy food, reading material on board, charging for electronics, internet, luggage space, toilet paper, hand soap, choice of seats and much more. In this way, we will break new ground in Icelandic aviation history with low prices and services."
So the onboard food will be called "mommy food," and you'll even have to pay for a power port and toilet paper.
Up until this point the company has been using the working name "Who runs the world," clearly in reference to a Beyoncé song:
"The company has been working for several months under the working title WRW, which stands for 'Who run the world.' All work behind the company is based on experience and knowledge that has been created in the Icelandic aviation industry in recent decades."
And then it's actually (theoretically) cool that gender equality is important to the airline:
"Mamma emphasizes equality with a special emphasis on equalizing the role of the sexes in managerial and influential positions. Mom plans to take part in projects that introduce girls to role models and open their eyes to future possibilities, including as flight attendants and executives."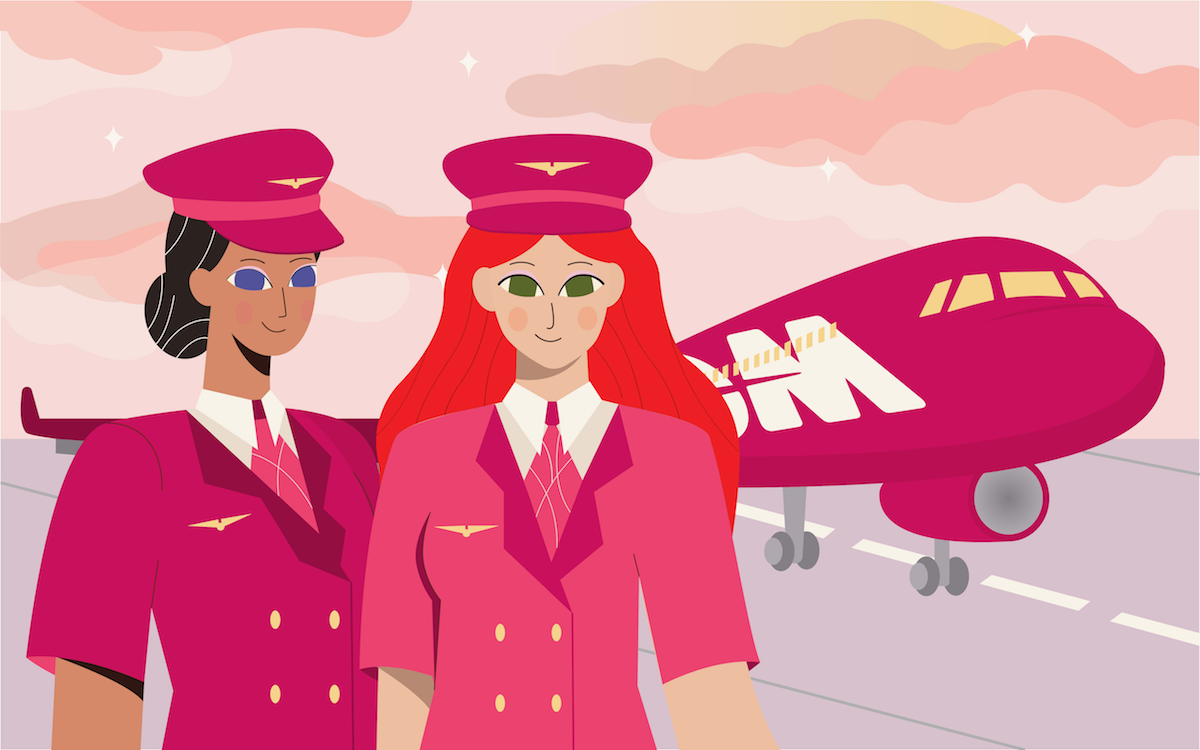 MOM Air's branding
What's actually going on here?
You're probably wondering what the heck is going on here, and so am I. Let me start by saying that we do see quite a few "fake" airlines out there, that are developed to various levels, with differing motives. Some are scams intended to rob investors of their money, while others seem to be run by people who are next level delusional, and don't realize the difference between their imagination and reality.
So, what's the motive behind this airline? I would guess someone is trying to make a joke here, or if you want to be charitable, you could call it "performance art." As The Reykjavik Grapevine notes, the website is registered to an artist named Oddur Eysteinn Friðriksson. But even though the newspaper has reached out to the airline, they've insisted that it's 100% real.
If this is a joke, the thing I find strange is the claim that tickets will go on sale on Monday and there will be a press conference on Tuesday:
If this is a joke, wouldn't you want to play it out a bit longer?
Are tickets actually going on sale, in which case this could be a scam intended to take money from people?
If tickets don't go on sale and there's no press conference, this will be a lot of effort for a joke that lasts just a few days
Bottom line
There's a website suggesting that a new airline called MOM Air will start selling tickets this week. The super low cost airline will operate a fleet of A320neos between North America and Europe via Iceland, and will charge for everything, from "mommy food" to toilet paper. Oh, and there will be flights for people with coronavirus.
Clearly this isn't serious, I just can't quite figure out what the motive is…
What's your take on MOM Air?