Well this sure is exciting!
MIAT Mongolian Getting 787-9
Air Lease Corporation has announced that they've entered a long-term lease agreement with MIAT Mongolian Airlines for one new Boeing 787-9 aircraft.
The plane is scheduled to be delivered in the spring of 2021, and it will be the first and only 787 in MIAT's fleet. While exact details of the cabin interiors aren't yet known, it's expected that the plane will have 313 seats, including 16 business class seats, 21 premium economy seats, and 276 economy seats.
The airline currently leases two Boeing 737 MAX 8s and one 737-800 from Air Lease Corporation, so this isn't the first time they're working together.
Battur Davaakhuu, CEO of MIAT Mongolian Airlines, said the following:
"Our vision is to become a globally recognized Mongolian national flag carrier, and we are making a significant step forward by adding the first 787-9 Dreamliner to our fleet. The Mongolian Dreamliner will fly our passengers direct and in unmatched comfort to their dream destinations. Today is a proud day for MIAT and for all Mongolians."
MIAT Mongolian's Current Fleet & Routes
Currently MIAT Mongolian has a fleet of six aircraft, including two 767-300s, four 737-800s, and one 737 MAX 8.
As you can probably tell, the 767-300 is currently their long haul aircraft, and I had the chance to review it a couple of years ago.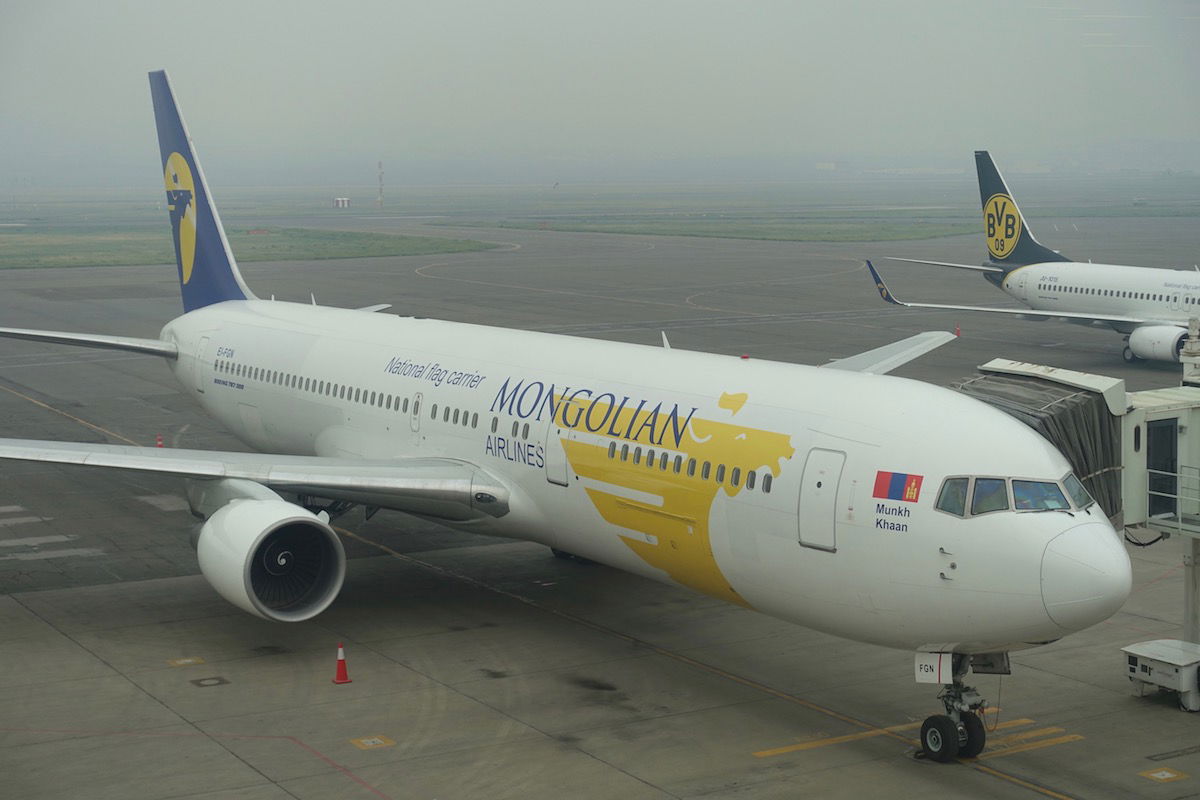 The plane has angled business class seats in a 2-1-2 configuration.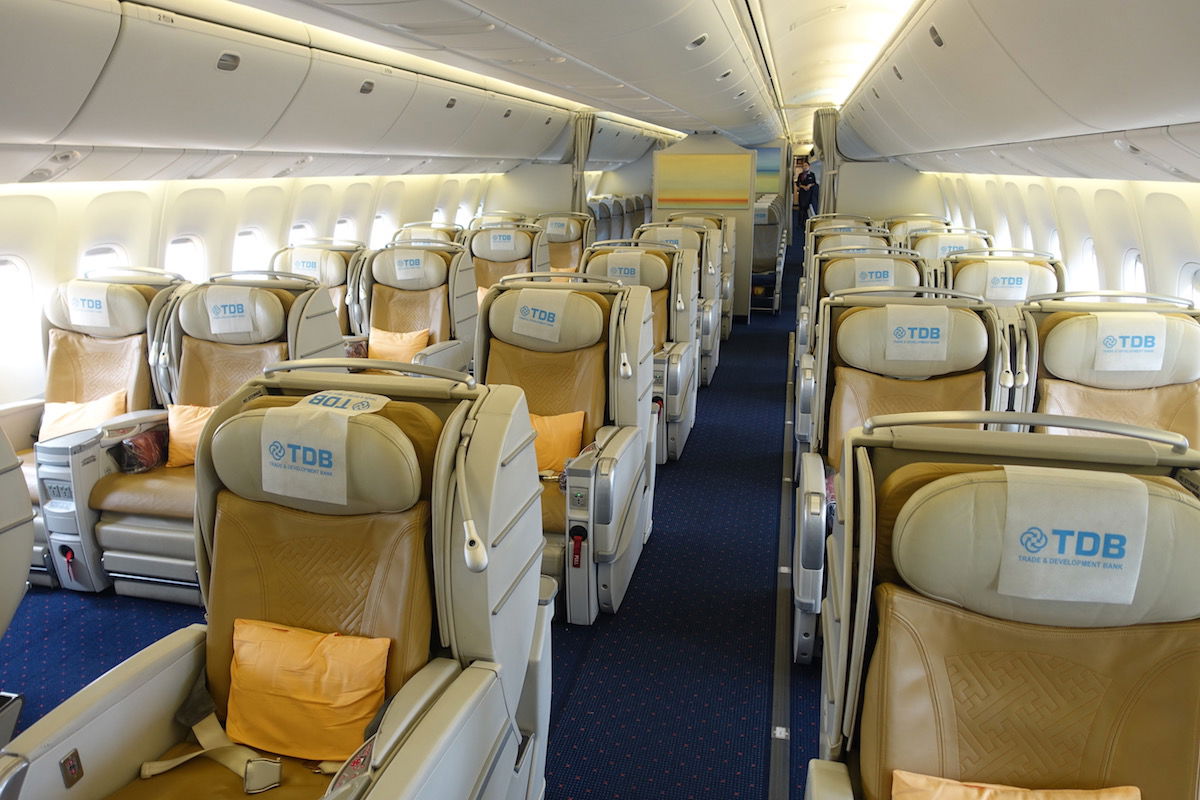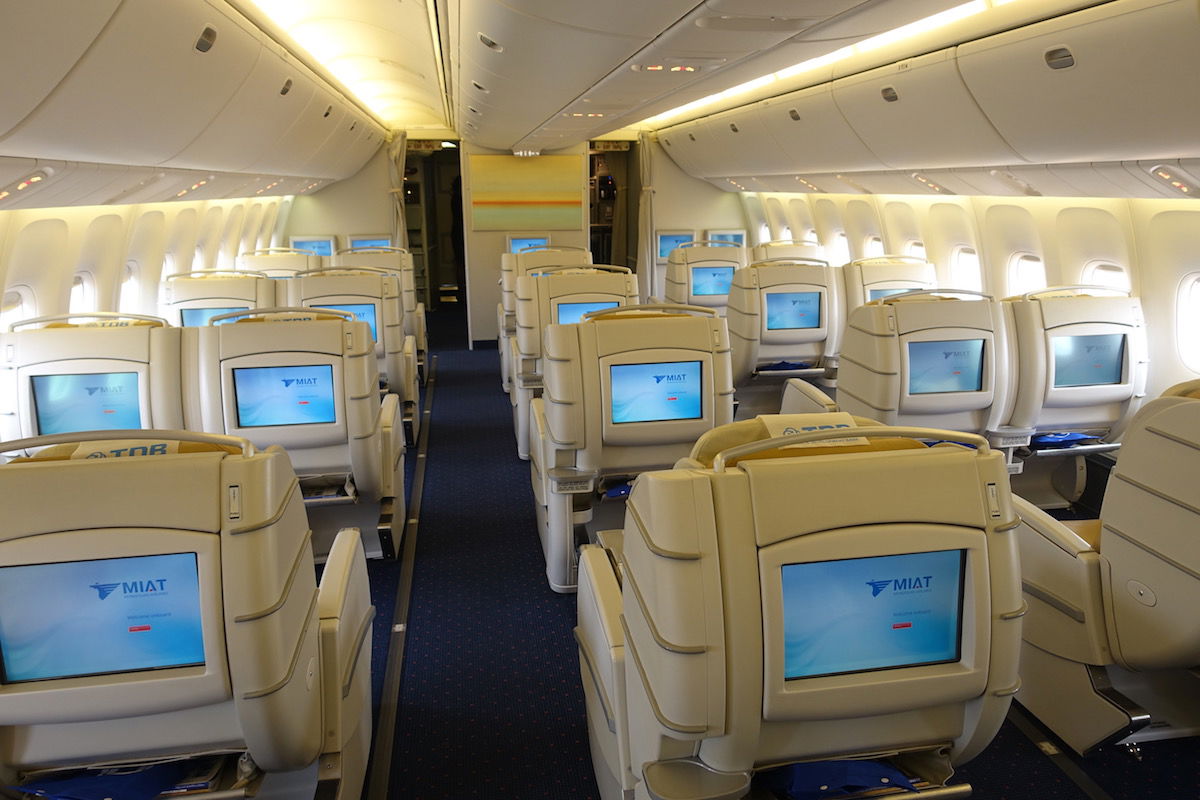 As far as MIAT's route network goes:
They operate to quite a few destinations within Asia, including to Beijing, Guangzhou, Hong Kong, Seoul, etc.
They operate a seasonal flight from Ulaanbaatar to Frankfurt
They operate a year-round flight from Ulaanbaatar to Berlin via Moscow (that's an interesting one, eh?)
What Will MIAT Mongolian Use The 787 For?
A 787 can fly just about anywhere, so what is the airline planning?
The press release says that the airline will use the 787 for "key destinations across Asia and Europe." In fairness, though, that's a quote from a Boeing executive, so I wouldn't necessarily put too much weight on that — after all, he was likely just looking at their current route network and going off that, and isn't involved in future planning for the airline.
There's another potential hint, though. In early 2019 MIAT Mongolian filed with the US Department of Transportation requesting the right to offer wet lease service to the US. They requested the right to engage in:
(i) scheduled foreign air transportation of persons, property and mail from Ulaanbaatar, Mongolia, via an intermediate point in Korea, Japan or Hong Kong, to a point or points in the United States; and (ii) charter air transportation, pursuant to a codeshare or wet lease arrangement with a duly authorized and properly supervised US or foreign air carrier
The airline had noted that they wanted to sell flights as of June 2019, and planned to start with codeshare service, but would eventually like to operate a wet lease service (meaning another carrier would be providing the planes and crews, but they'd be selling the tickets).
Given their odd interest in US flights, this order for a 787-9 sure would make a lot of sense:
On the one hand, MIAT Mongolian flying to the US seems like a guaranteed way to lose money (though that hasn't stopped a lot of airlines)
On the other hand, the 767 seems to do the trick for their Europe routes, and it's not like the routes are highly competitive, so I can't imagine they'd acquire an expensive new 787 to operate an existing route
Bottom Line
MIAT Mongolian will get a single 787-9 in early 2021, which will represent a huge step forward for the airline. It's anyone's guess what they plan to do with the plane, though. They could use it for one of their existing routes to Europe or Asia, or could this finally be the plane that gets them to fly to the US (as much as that seems like a guaranteed way to lose money)?
Regardless, congrats to the airline on this very cool upcoming addition to their fleet!
What do you think MIAT Mongolian will do with their 787?