"Mattress running" is a term which sounds like it could be dirty, but it's not.
Much like mileage running is flying for the sole purpose of accumulating airline miles and/or status, mattress running is staying at hotels for the sole purpose of accumulating hotel points and/or status.
My mattress runs back in the day…
Many years back when I lived in Tampa I'd do two mattress runs just about every weekend. This was back in the recession when Hyatt offered their "Faster Free Nights" promotion. Through this promotion Gold Passport members could receive a free night at any Hyatt hotel in the world after two stays.
In other words, two stays at your cheap local Hyatt would get you a free night at the Park Hyatt Sydney, Park Hyatt Tokyo, Park Hyatt Zurich, etc.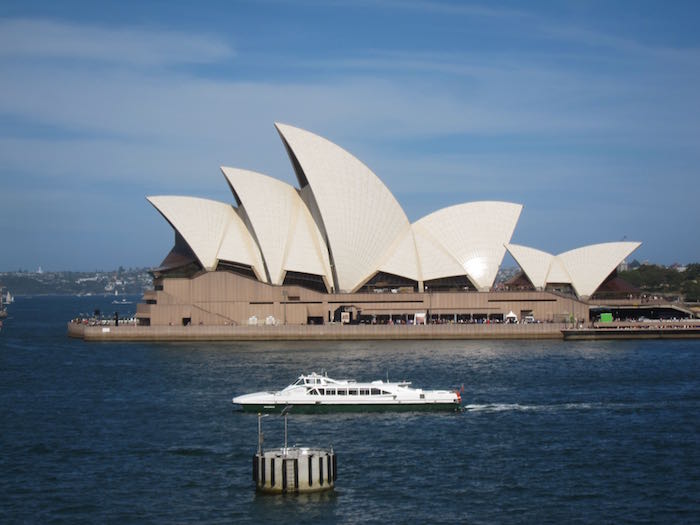 View from the Park Hyatt Sydney — not a bad reward for two nights at my local hotel!
For me that usually meant I would stay at the Grand Hyatt Tampa on Friday and Sunday nights (I'd spend Saturday at home), where the rate was ~$80 per night.
Those two stays would cost me ~$160, and I'd earn:
One free night anywhere in the world (through Faster Free Nights)
5,000 bonus points (you get 2,500 bonus points per stay when you're a Diamond member and the club lounge is closed)
3,000 bonus points (at the time Hyatt had a "G3" promotion, where you'd earn 1,500 bonus points per stay)
2,000 bonus points (as a Diamond member you get a 1,000 point welcome amenity each stay)
1,000 base points (Diamond members earn 6.5 points per dollar spent, so that's based on spend)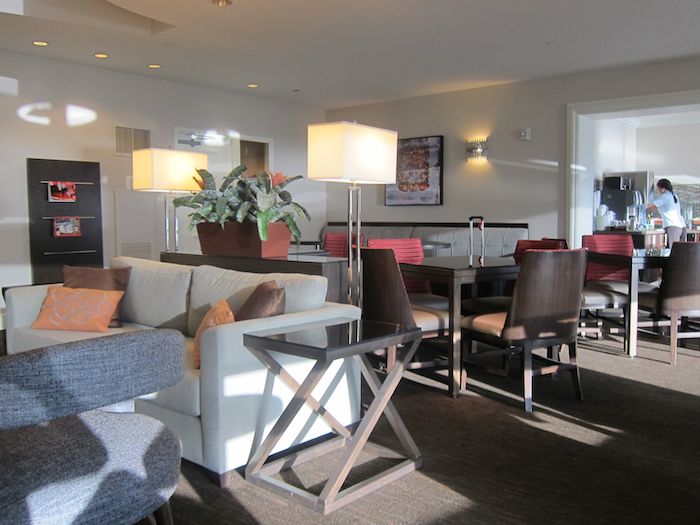 I loved when the club lounge at the Grand Hyatt Tampa was closed!
So $160 got me a free night at any Hyatt in the world, plus 11,000 points. At the time Hyatt's top hotels cost just 18,000 points per night (nowadays they cost 30,000 points per night).
It was a no brainer at the time, though those days are long gone!
Am I overvaluing Hyatt's current promotion?
Hotel programs aren't as generous as they used to be with promotions, and for good reasons — they don't have to be. The hotel industry is doing quite well, so they don't have to offer huge incentives to fill hotel rooms.
Over the past week we've learned the details of the summer promotions being offered by Hyatt, Starwood, IHG, Club Carlson, and Wyndham. I've argued that the most generous summer promotion is Hyatt's, as they're offering 75,000 bonus points after staying 25 nights.
Over the course of 25 nights, that translates to 3,000 bonus points per night. I value Hyatt points at ~1.5 cents each, so to me that's like a return of ~$45 per night through the promotion alone.
Reader James K. left the following comment regarding my thoughts on the Hyatt promotion:
I still maintain you're absurdly high on the current Hyatt promotion, which can probably be maximized by .1% of people who read this blog.
While I think the 0.1% figure is way off (there are plenty of road warriors who spend 100+ nights per year in hotels who read this site), he may actually be onto something.
Obviously the promotion is ideal if you'd stay 25 nights anyway, but then I started looking at the potential for mattress running for this promotion.
Can you mattress run Hyatt's promotion?
Mattress running isn't as lucrative as it used to be (as explained above), but I figured it could be worth it. Say you make 25 separate stays during the promotion period:
You'd earn Diamond status, which comes with tons of valuable perks
If you subtracted $45 per night from the nightly cost of the room (accounting for the promotion), your actual acquisition cost of status might be very low
So I figured it could make sense for many people to take advantage of the promotion under those circumstances. This could be tough to do if you live in a market like New York or San Francisco or Los Angeles, where hotel rates tend to be quite high.
I figured in markets with more limited service hotels (especially in suburbs), it should be quite easy.
I started investigating different markets to give some examples of how this could be done economically, but I noticed a consistent trend — the cost of limited service properties (like Hyatt Place) has gone way up in the past few years. I guess this actually shows the success of major brands offering limited service properties, since it seems to have increased their average nightly room rate significantly.
I remember looking at limited service properties in Phoenix in summer a few years back, and virtually all properties were available for ~$60 over the weekends.
Now in looking at rates in the middle of summer on a Sunday night (historically the slowest night for hotels), I see one property for ~$72, and the rest are significantly more expensive:
The same is true at limited service Hyatt properties in Atlanta on Sunday nights, where you'd think rates would be super low. Instead they're $90+ per night, so you're looking at paying over $100 per night with tax even during the slowest period.
Don't get me wrong, there are still some super cheap chain hotels out there. For example, there are Aloft hotels in China for ~$30 per night. But those aren't quite as practical for a weekend mattress run as your local Hyatt Place in the US (well, unless you happen to live in those cities in China). 😉
Bottom line
Mattress running isn't as rewarding as it used to be, given that hotels simply aren't offering promotions as lucrative as in the old days. Still, I've long said that it can make sense to mattress run when you factor in a combination of the value of status and the points earned.
In other words, if you were to make 25 one night stays at a hotel which is $70 per night, you'd be out of pocket $1,750. But you'd earn around 90,000 points (75,000 bonus points through the promotion, plus 15,000 bonus points through base spend and credit card spend), which I value at ~$1,350. So your real out of pocket cost for Diamond status would be ~$400, which most would probably consider worthwhile, assuming they don't mind checking into hotels 25 times.
But nowadays the biggest barrier to that is that the cost of limited service properties seems to be on the rise, so finding that $70 per night suburban Hyatt Place is far from a given.
Have you also noticed the increased cost of limited service properties in the US? Anyone still find it worthwhile to do mattress runs to take advantage of a combination of a promotion and status requalification?