In September 2019, Marriott Bonvoy introduced peak and off-peak award pricing, and it wasn't exactly what I expected. I have a couple of observations regarding upcoming award stays, which point to just how dynamic award pricing is under the new system.
Why Marriott's peak & off-peak pricing surprised me
With Marriott Bonvoy's award pricing system as of September 2019, each category of hotel has off-peak, standard, and peak pricing. Here's the award chart: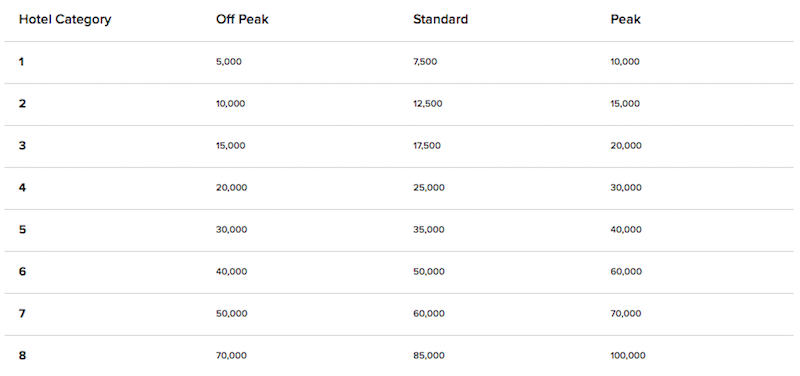 As you can see, this can lead to huge variance in pricing for a particular hotel.
When I first heard Marriott was introducing peak and off-peak pricing, my assumption was that they'd designate a date as off-peak, standard, or peak, and it would stay that way no matter what.
But that's not what happened. Instead, Marriott said that award rates will be updated monthly to reflect market conditions.
This means that the pricing for a particular hotel night could change several times. For example, if you're booking a one night stay at a Category 8 hotel:
It could be considered off-peak 10 months out (and cost 70,000 points)
It could be considered standard six months out (and cost 85,0000 points)
It could be considered peak three months out (and cost 100,000 points)
What this means is that you'll constantly want to check your Marriott award reservations and see if pricing has changed over time.
I have two Marriott Bonvoy award reservations booked over the coming months, and I checked pricing for both of them today — they have both changed in price, and in one case I was able to save 30,000 points.
Ritz-Carlton Kyoto: 30,000 point refund
I have an upcoming two night stay at the Ritz-Carlton Kyoto, and when I booked the dates were pricing at peak levels, and cost 100,000 points per night, so my two night stay cost 200,000 points.

Today I checked, and the stay is now pricing at the standard level, so the same award cost 170,000 points, or 85,000 points per night.

I booked that, and look forward to saving 30,000 points.
However, I haven't canceled my other reservation yet. Why? Because it seems the hotel has changed their cancelation policy — with my first booking you could cancel up until two days before arrival, while now you have to cancel 14 days before arrival.
I guess it's not surprising to see demand for travel to Kyoto has shifted a bit, as a result of the coronavirus situation (which in general is putting some people off traveling to Asia).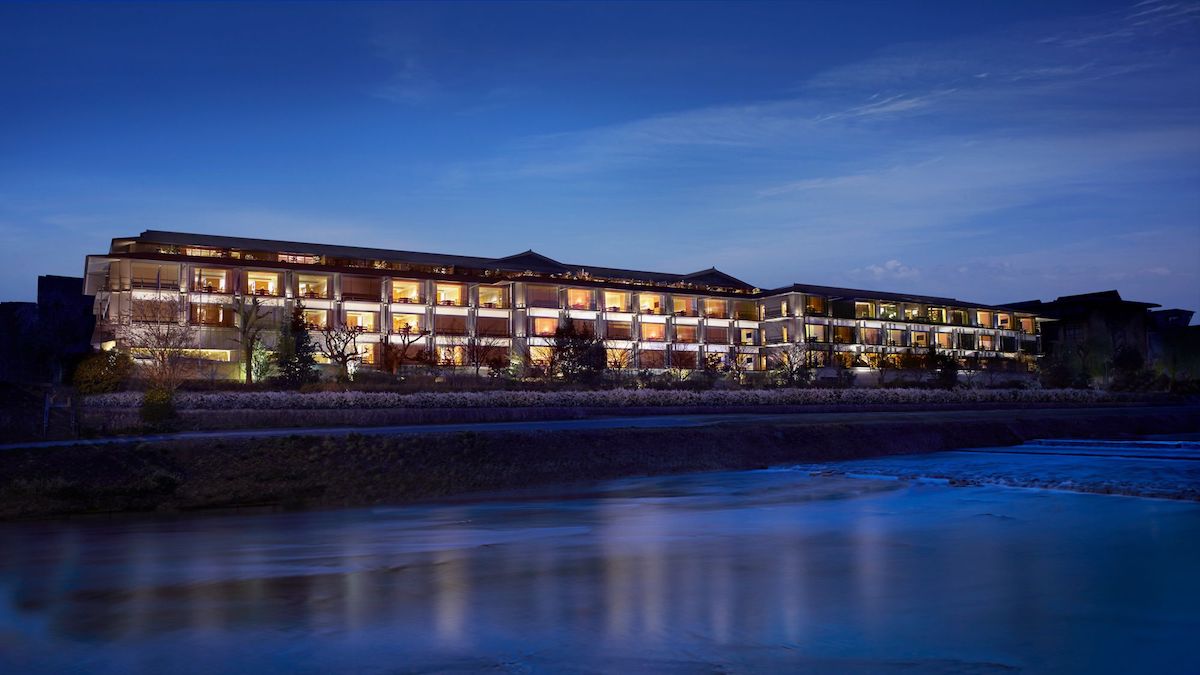 Ritz-Carlton Kyoto
EDITION Bodrum: the price went up
I booked the EDITION Bodrum for a total of 200,000 points for a five night stay this summer.

That's an absolutely incredible deal, when you consider that a cash stay would have cost 900EUR+ per night.

I'm happy I booked when I did, because looking at the same dates now, the same stay would cost 230,000 points.

Ironically this comes as the paid rate actually went down marginally.

Fortunately we already have this booked, so we can maintain our old 200,000 point rate for the entire stay.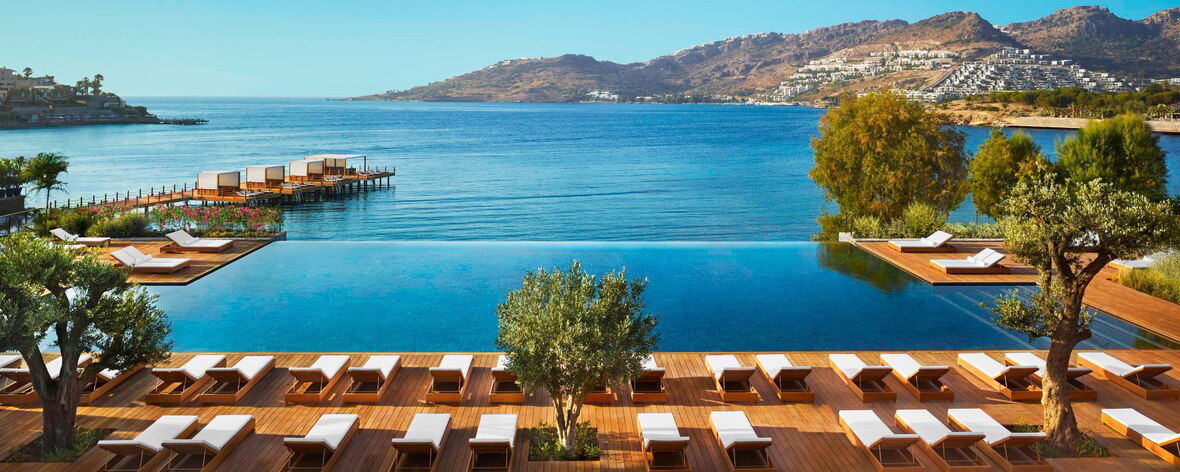 EDITION Bodrum
Bottom line
Marriott's award pricing isn't just very dynamic in theory, but also in practice. Rates for a particular stay do seem to frequently fluctuate between off-peak, standard, and peak.
If you do make an award reservation, make sure you keep an eye on pricing, as you might be able to get a points refund by rebooking your stay.
Has anyone else been able to get a refund thanks to Marriott's dynamic award pricing?