Marriott, the world's largest hotel group, has today announced the details of a new advertising platform that its launching. Let's take a look at the details, and what the practical implications are for Marriott Bonvoy members and guests.
Marriott & Yahoo launch media network
Marriott Media Network is described as an "omnichannel cross-platform advertising solution for brand advertisers, enabling curated content experiences and offerings to guests throughout their travel journey." For this endeavor, Marriott is exclusively collaborating with Yahoo.
The Marriott Media Network will initially offer brand advertisers exposure to travelers in the United States and Canada, with the goal of eventually expanding globally. This is intended to give advertisers access to more than 164 million Marriott Bonvoy members, plus other Marriott guests.
Marriott will be offering ad inventory spanning its owned channels, including display, mobile, video, email, and digital out-of-home (in-room television and digital screens) when fully deployed.
This new network is intended to offer brand advertisers "an unprecedented combination of scale and personalized media to an audience of in-demand, high-intent travelers." Marriott is even claiming that this new advertising platform is good for consumers, arguing that it will create "a broader and more rewarding travel experience."
As it's described:
For travelers, tailored brand experiences will drive smarter purchase decisions and a more fulfilling travel experience. The Marriott Media Network will provide travelers with relevant products and services during their travel journey, including throughout their path of purchase, pre-arrival and during their stay. Marriott's audience has intent, and travelers will be in the right mindset when receiving these offerings.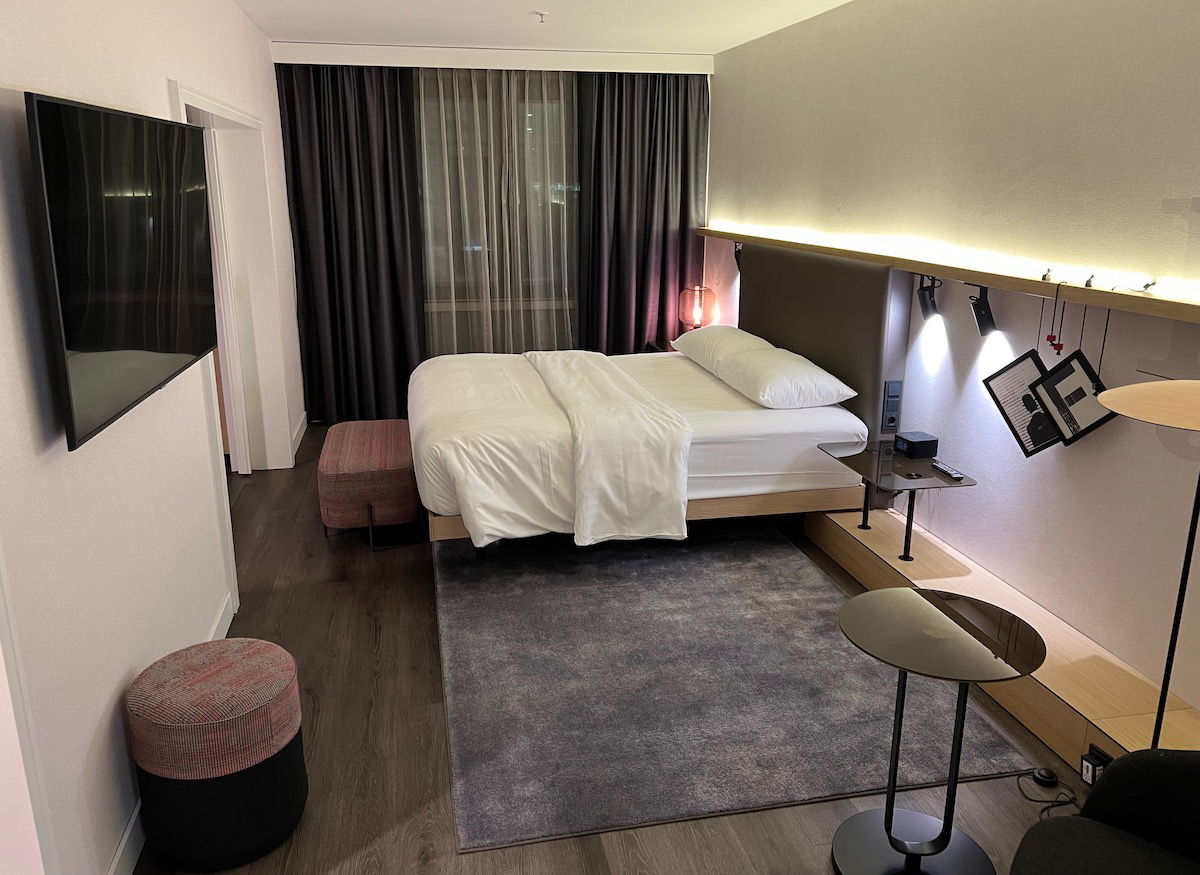 What are the implications of this development?
At the end of the day, for major hotel groups us guests and loyalty program members aren't the customers, but rather we're the product. The customers are the companies that they're trying to sell on investing in a Marriott property, as well as the co-brand credit card partners (and that's fair enough, as that's how the business works).
Now you can take that a step further. While Marriott isn't a media company, we'll also increasingly be the product being sold to third-party advertisers. Frankly the hotel industry has historically had surprisingly little targeted advertising, despite offering access to a pretty desirable customer base.
Sure, hotel groups develop affiliate partnerships with complementary businesses, but that's about it. What am I expecting here? If I had to guess:
We should expect third-party ads on marriott.com and the Marriott Bonvoy mobile app
I wouldn't be surprised to see "Bonvoy TV" replaced with ads from Marriott's partners (frankly that's not a huge loss, if you ask me)
Expect more marketing emails with offers from partners, rather than just Marriott
It'll be interesting to see what kind of companies seek out ads with Marriott. Presumably Marriott doesn't want competitors advertising through these channels (I can't imagine we'll see Hilton ads), so perhaps it'll be like the ads we used to see in inflight magazines (most airlines have eliminated those), like for plastic surgeons in Denver, lawyers in Scottsdale, and steakhouses in Kansas City.
Bottom line
Marriott is partnering with Yahoo to launch a new advertising platform, intended to better monetize the lucrative customer base that Marriott has access to. Expect ads on Marriott's website, Marriott's mobile app, and in Marriott marketing emails. Furthermore, expect new on-property ads, including on display screens in public areas, on televisions, and more. I'm curious to see just how prevalent this becomes…
What do you make of Marriott's new partnership with Yahoo?