Over the years we've seen a lot of debate in Malaysia regarding flight attendant uniforms. More conservative people prefer to see flight attendants at Malaysian airlines dressed in a way that's compliant with Muslim tradition, while others like airlines to take a more liberal approach.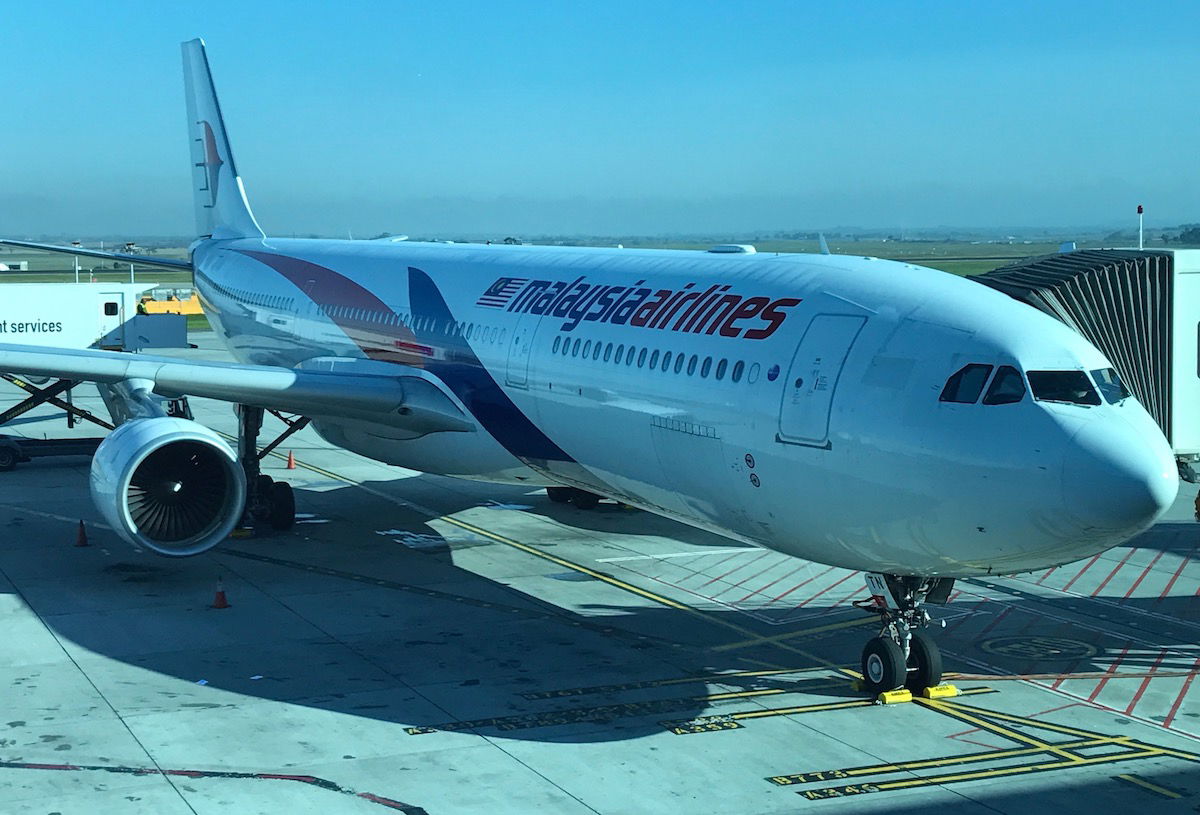 In late 2015 we saw Rayani Air emerge (and go out of business months later), which was a carrier that used its Shariah-compliance as a selling point. On the other end of the spectrum you have AirAsia. Personally I wouldn't consider their uniforms to be that revealing (at least from a western perspective), but clearly others disagree.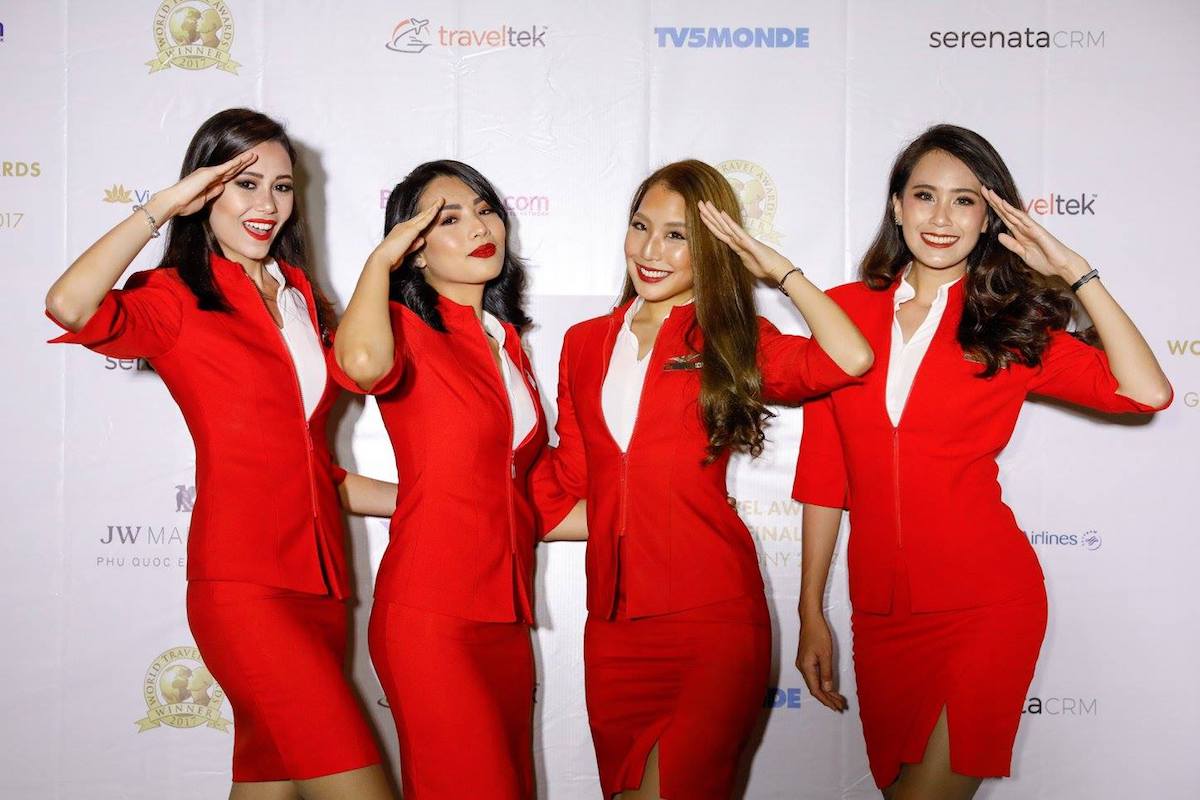 A doctor from New Zealand has written a letter to a Malaysian senator, which is going viral on social media. The letter was addressed to senator Hanafi Mamat, of the ruling Umno party. Last month the senator tackled the issue of flight attendant uniforms, urging the government to add new restrictions. Per the International Business Times:
"We are proud that Malaysia is an Islamic country with its own cultural identity, but when our flight stewardesses dress sexily and disrespectfully, this will give tourists who use the services of our national carriers the wrong impression," he added.

"The time has come for the government to provide new uniform guidelines which will portray Malaysia as a Muslim country with strong Eastern values."

Senator Abdullah Mat Yasim went a step further and claimed the uniforms of stewardesses on AirAsia and Firefly could "arouse passengers".

He said that the "eye-catching outfits" do not reflect the status of Islam which is the official religion of Malaysia.
This brings us to the letter that a lady from New Zealand addressed to the senator, commending him on his attempt to change laws. Here's her letter: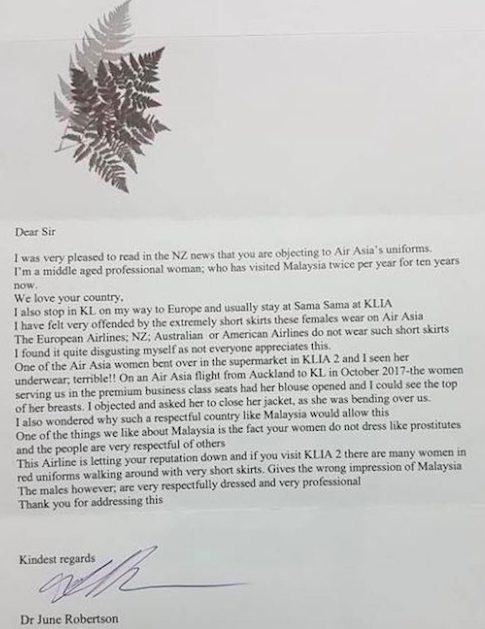 As you can see, she talks about how she's "very offended by the extremely short skirts" worn by the female flight attendants on AirAsia. Furthermore, she notes that "one of the AirAsia women bent over in the supermarket in KLIA and [she saw] her underwear." She also notes how she was flying premium business class, and one of the flight attendants "had her blouse opened and [she] could see the top of her breasts," and that she "objected and asked her to close her jacket, as she was bending over."
It's certainly an interesting letter that's garnering strong responses on both sides. Some think she's spot on, while others are suspicious that she may not in fact be real, but rather that this was written by a Malaysian government official (it sure seems to me like the letter was written by a non-native English speaker).
It'll be interesting to see if the Malaysian government takes any action here.
(Featured image courtesy of lasta29)