Early in 2015, Malaysia Airlines made some very negative changes to their Enrich frequent flyer program, where they devalued it on both the earning and redemption side. While frequent flyer programs get devalued over time, I really couldn't wrap my head around Malaysia Airlines devaluing, given their situation.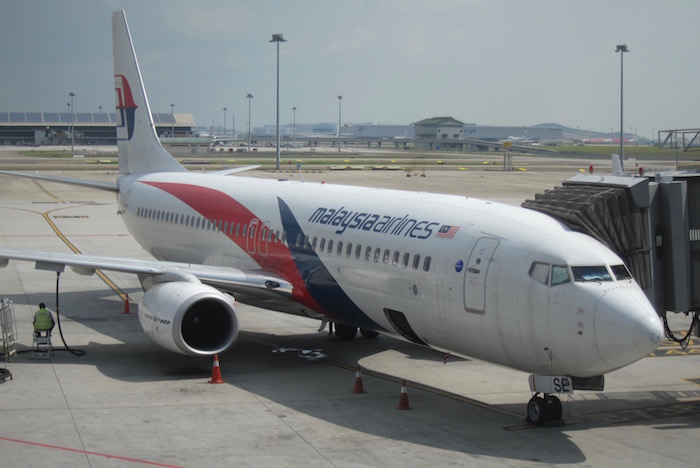 You'd think they would do anything they can to retain loyal flyers, rather than giving them fewer benefits when they're already struggling to get people on the airline. It's one thing if Malaysia's Enrich program were the most rewarding program out there, but it was subpar before the changes, so making it even worse just seems like a bad idea.
Now Malaysia Airlines has made another devaluation, which they've buried in their July newsletter to members (best I can tell they haven't published it elsewhere):
Greater redemption rewards are coming your way exclusively as an Enrich member! Effective 1 August 2016, our 15% online redemption will no longer be applicable as we have bigger and better rewards especially in store for you. Stay tuned for an even greater and enriching travel and lifestyle experience.
So as of August 1, 2016, Malaysia Airlines Enrich will no longer offer a 15% online booking discount for members booking awards on Malaysia Airlines (this benefit never applied to booking partner airlines). This is also something that Singapore Airlines offers, and they certainly haven't eliminated it (yet).
You've gotta love how they market this — "You Deserve More Than 15% Off!"
How much do you want to bet they won't actually be consistently introducing promotions offering more than 15% off anytime soon?
For more information about these changes you can check out the FAQs Malaysia Airlines published.
What's crazy is that with these changes, an award ticket on a partner airline will in many cases cost less than an award ticket on Malaysia Airlines.
Here's the award chart for travel on Malaysia Airlines:
Meanwhile here's the award chart for travel on oneworld partner airlines:
So for example, a one-way business class ticket ranging 4,801-7,200 miles would cost 66,000 miles on a partner airline, and 75,000 miles on Malaysia Airlines. Hmmmm…
Bottom line
I just can't wrap my head around Malaysia Airlines doing things like this to annoy their loyal members. If Malaysia is going to be successful beyond the origin & destination market of Kuala Lumpur they need a compelling loyalty program, so negative changes like this aren't going to help.
I'll be curious to see if Malaysia actually introduces other discounts and promotions that end up making this a net positive. I highly doubt it…