Different "full service" airlines take different approaches to their long haul economy service. For example, Delta has been investing in their international economy experience, and I've heard nothing but good things about the new service.
Meanwhile it looks like a major European airline — one that also happens to be a Skytrax 5-star airline — will be going a very different direction.
Lufthansa Reducing Economy & Premium Economy Meal Service
Lufthansa will be reducing service in economy and premium economy as of November 28, 2019. So, what's changing?
On long haul flights, Lufthansa will only offer a small cold vegetarian snack as the pre-landing meal, with no choice
Currently on flights with a block time of over 10 hours, Lufthansa offers a small hot tray with two choices
Currently on flights with a block time of under 10 hours, Lufthansa offers snack boxes with hot food
The only positive change is that all passengers will receive a half liter bottle of water
I'm shocked to be saying this, but Lufthansa is cutting back their economy and premium economy meal service in the same year that British Airways has greatly improved their premium economy product. This includes the introduction of a second hot meal in premium economy on long haul flights, which was a big improvement over their previous service.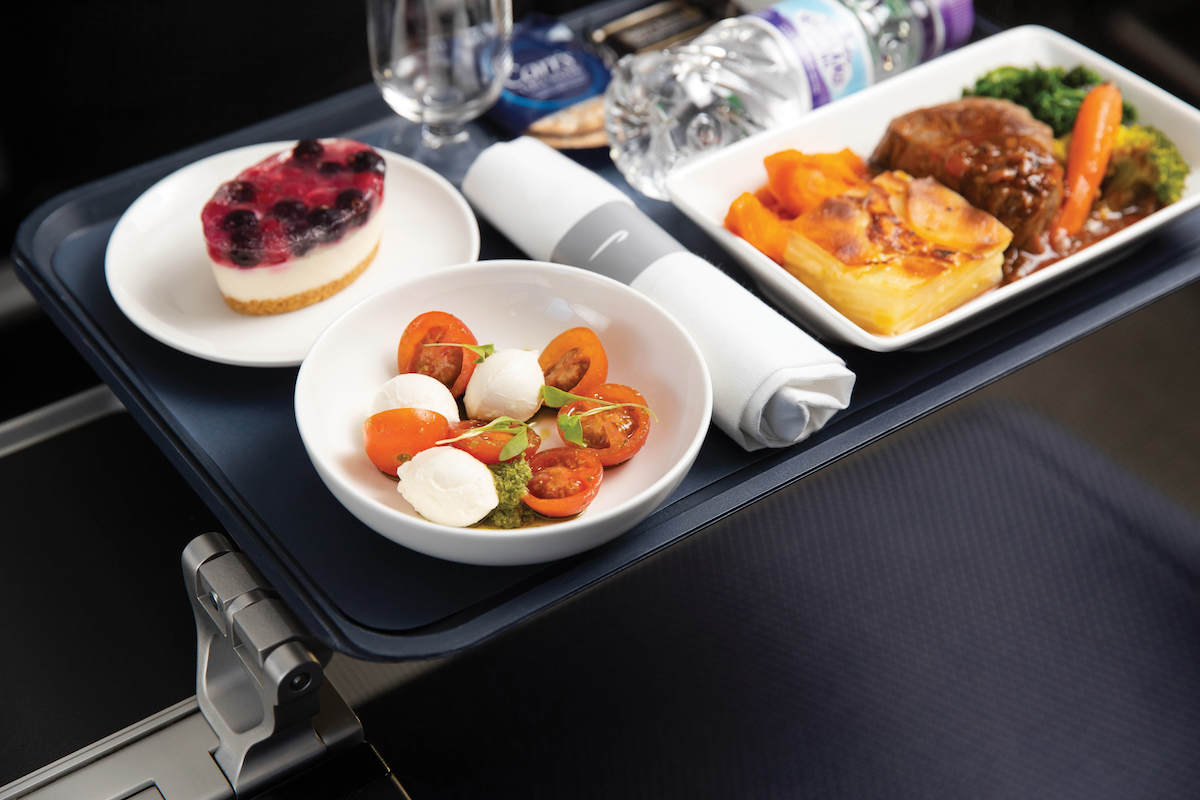 Lufthansa Introducing Disposable Headphones
In addition to the meal service changes, Lufthansa will be replacing their current headphones with lighter, disposable earbuds. Lufthansa says that this change will save about 175 tons of fuel and 500 tons of CO2 emissions per year.
While that sounds good, it also creates a lot more waste, since they'll fully be using disposable headphones, rather than reusable ones.
Bottom Line
Starting later this month you can expect the pre-landing snack in economy and premium economy on Lufthansa to be a single cold vegetarian option. It's sad to see the direction Lufthansa is taking, though it's hardly surprising.
I also find the lack of differentiation between economy and premium economy to be disappointing here. You'd think if you were paying the huge premium for premium economy you'd get some sort of improved service, but it looks like even that cabin isn't spared.
(Tip of the hat to Vielfliegertreff)