Next year Lufthansa will take delivery of their first Boeing 777-9, of which they have 20 on order. These planes are exciting because they'll be the first to feature Lufthansa's all new business class, offering direct aisle access from every seat (though Lufthansa will also charge for at least some seat assignments).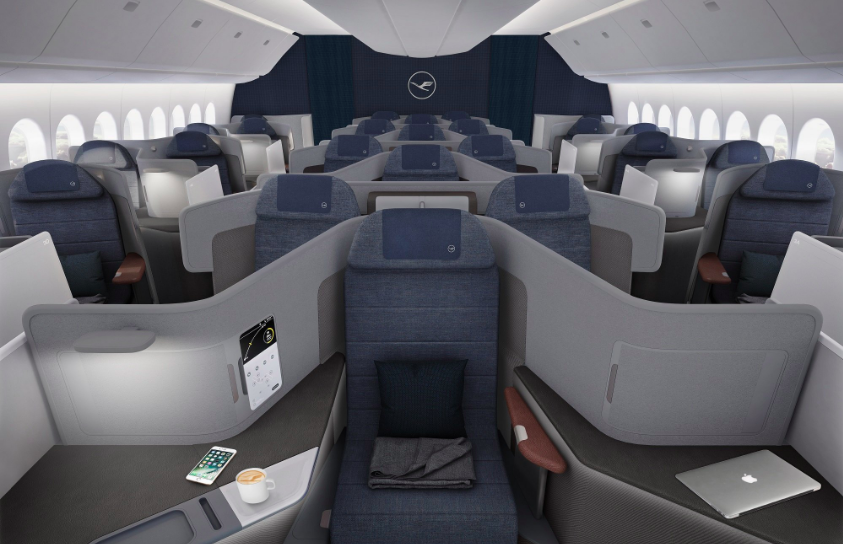 Lufthansa's new 777-9 business class
Apparently that's not the only thing that is changing with the plane, though. Lufthansa plans to roll out a second generation premium economy seat on their Boeing 777-9.
During Lufthansa Group's Capital Markets Day presentation the airline revealed what their new premium economy seat will look like.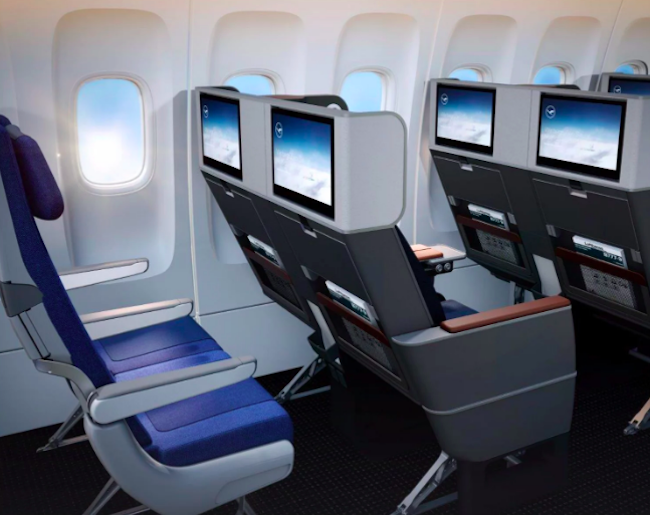 Lufthansa's new 777-9 premium economy seat
As you can see, it looks like Lufthansa will be going with a "shell" seat for their new premium economy. The benefit of this is that there won't be anyone reclining into you, though otherwise I don't find shell seats to be as comfortable, so I'm not sure that's actually great news.
Lufthansa's first generation premium economy seats debuted in 2015, so they're not waiting very long to change up these seats.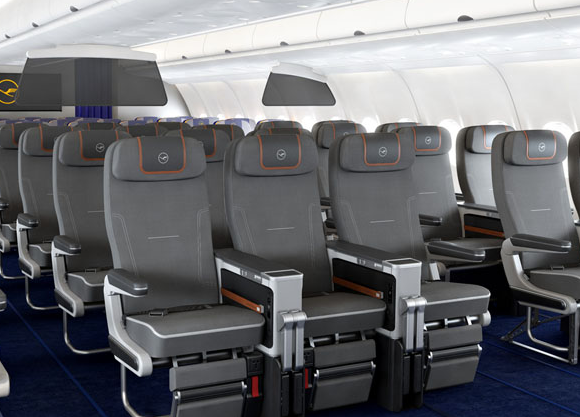 Lufthansa's current premium economy seat
This new premium economy seat will initially be installed on the following planes:
Lufthansa's 777-9s as of the third quarter of 2020
Swiss' Boeing 777-300ERs as of the first quarter of 2021
Swiss' A340-300s as of second quarter of 2021
It's interesting that the Swiss A340-300s will be getting these cabins. These planes just had their entire cabins refreshed, and I imagine Swiss will retire them eventually. Currently they don't have premium economy, so I'm surprised they didn't do it all at once.
The presentation also has some interesting data about premium economy. Apparently premium economy is Lufthansa's most "productive" cabin, defined as revenue per square meter. It's 6% more productive than business class and 33% more productive than economy. That's surprising to me.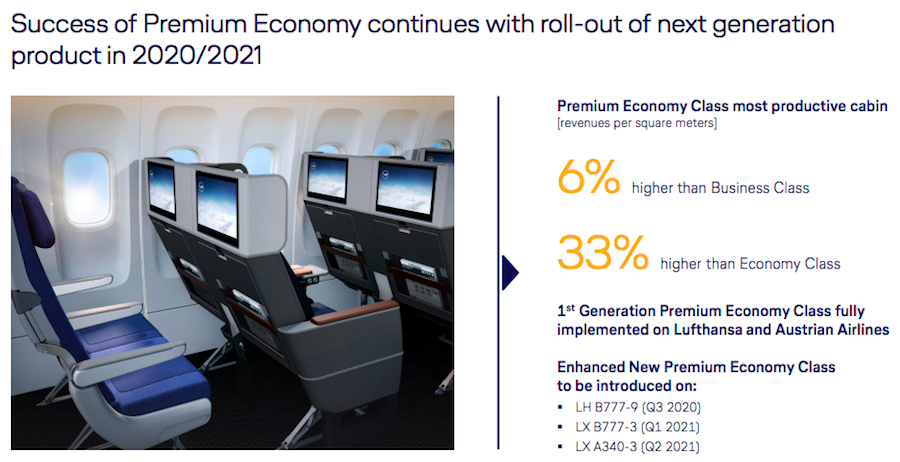 Bottom line
I'm sure we'll learn more about these seats soon, though these seats don't look terribly comfortable to me. Personally I don't love these kinds of shell seats, though I'm sure others feel differently.
It's also interesting that Swiss planes will get these cabins in the next couple of years.
What are your first impressions of Lufthansa's new premium economy? Are you surprised premium economy is the most "productive" cabin?