Yesterday I wrote about how Lufthansa loaded a rather surprising transatlantic route into the schedule. Now we know the reason for this route.
Lufthansa's Newark to Malta summer 2021 flight
As noted by Brett Snyder, over the weekend Lufthansa loaded a new service between Newark and Malta into the schedule for this summer. The flight will operate with the following schedule:
LH489 Newark to Malta departing 8:45PM arriving 11:25AM (+1 day)
LH488 Malta to Newark departing 3:15PM arriving 7:00PM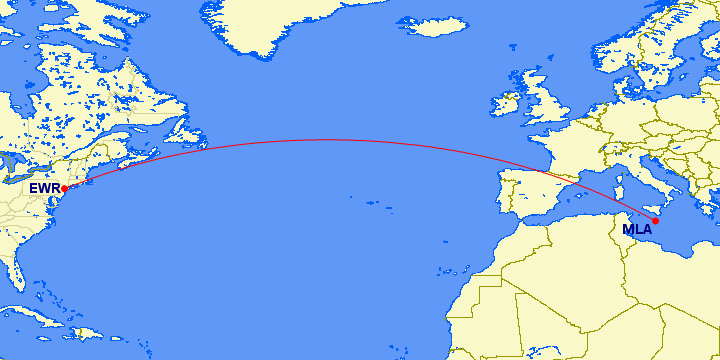 Lufthansa's Newark to Malta route
Lufthansa will use an Airbus A350-900 for the route, featuring 293 seats, including 48 business class seats, 21 premium economy seats, and 224 economy seats. The route covers a distance of just under 4,600 miles in each direction, and is blocked at 8hr40min eastbound and 9hr45min westbound.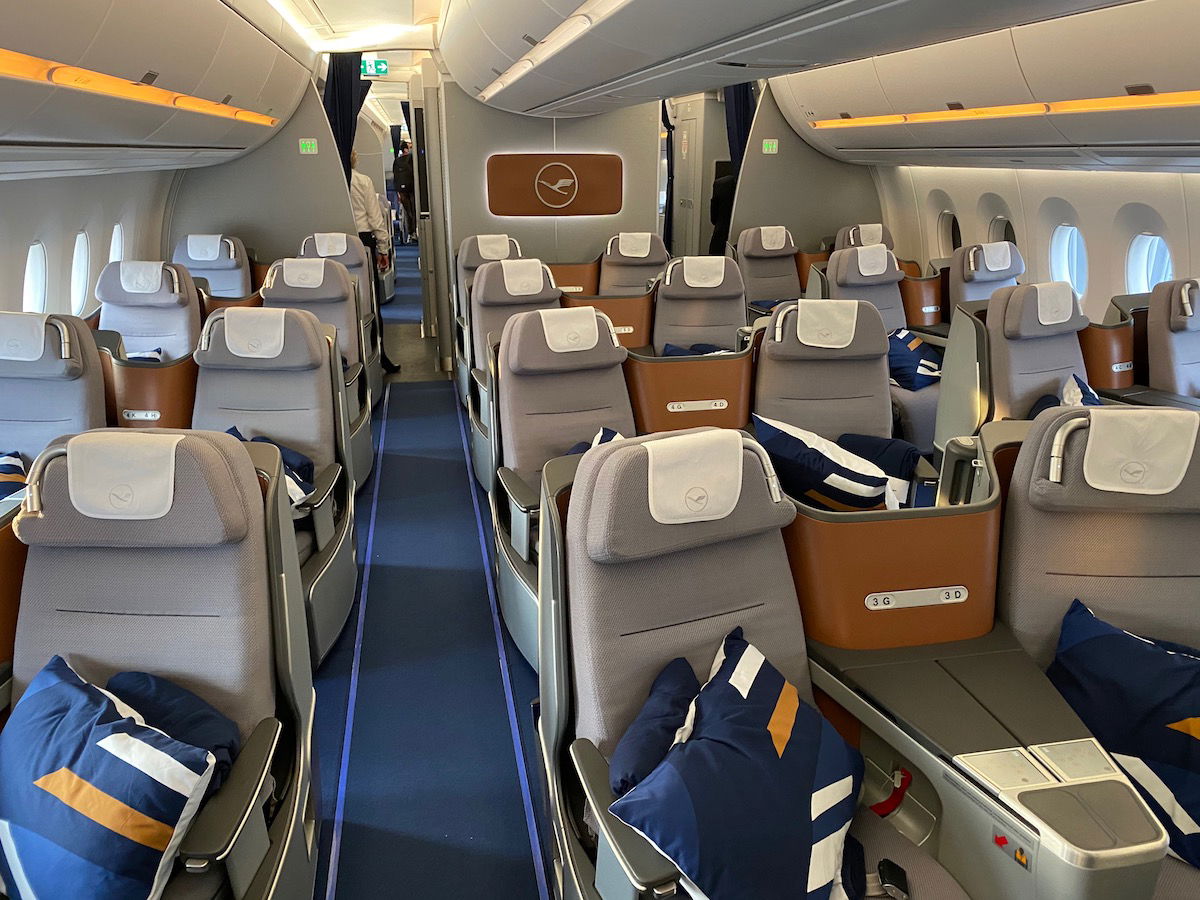 Lufthansa's A350-900 business class
The route will be operating very inconsistently:
It will be operating up to 3x weekly
It will consistently be operating in place of the Newark to Munich route, which is daily, except for the days where the Newark to Malta route operates
The first flights are eastbound on June 30 and westbound on July 11, and the last flights are eastbound on October 14 and westbound on October 15
There's no consistency to the frequencies, days of the week, etc.
While the route has been loaded into the schedule, availability is "zeroed out," meaning the public can't book this flight. We now know exactly why this is.
Why is Lufthansa operating this route?
While I speculated yesterday as to why Lufthansa would operate this route, we now finally have an answer. As noted by @xJonNYC (and confirmed by other sources), Lufthansa's Newark to Malta flight is exclusively a charter service for passengers taking Viking cruises.
If you look at the schedule for Viking cruises out of Malta this summer, the dates line up exactly with Lufthansa's scheduled flights to & from Malta. Both the Viking Sea and Viking Venus will be based out of Malta this summer, and these ships each have the capacity for 930 passengers.
Viking's single biggest customer base is Americans, so these charter flights are intended to make it easy to get to & from Malta. With 293 seats on each plane, nearly a third of passengers on each ship would be able to take these flights.
In the past having to connect to get to Malta wouldn't have been that complicated, but right now transit restrictions at major European airports are complex (in terms of eligibility, testing, etc.), so a nonstop flight from the USA to Malta is more valuable than ever before.
Unfortunately these flights won't be open to the general public, so anyone else looking to travel to Malta will have to find different arrangements. That's a shame, because Malta can be a fun place to visit, and the country is even incentivizing people to visit this summer. While the country isn't open to Americans yet, it is expected to open soon.
By the way, there had been some speculation that this route was for maintenance reasons, as Lufthansa Technik has a base in Malta. That's totally unrelated to these flights, though — with a couple of exceptions the planes will be turning around quickly in Malta, and it would be a lot more efficient for Lufthansa to shuttle planes to Malta from Frankfurt than from Newark.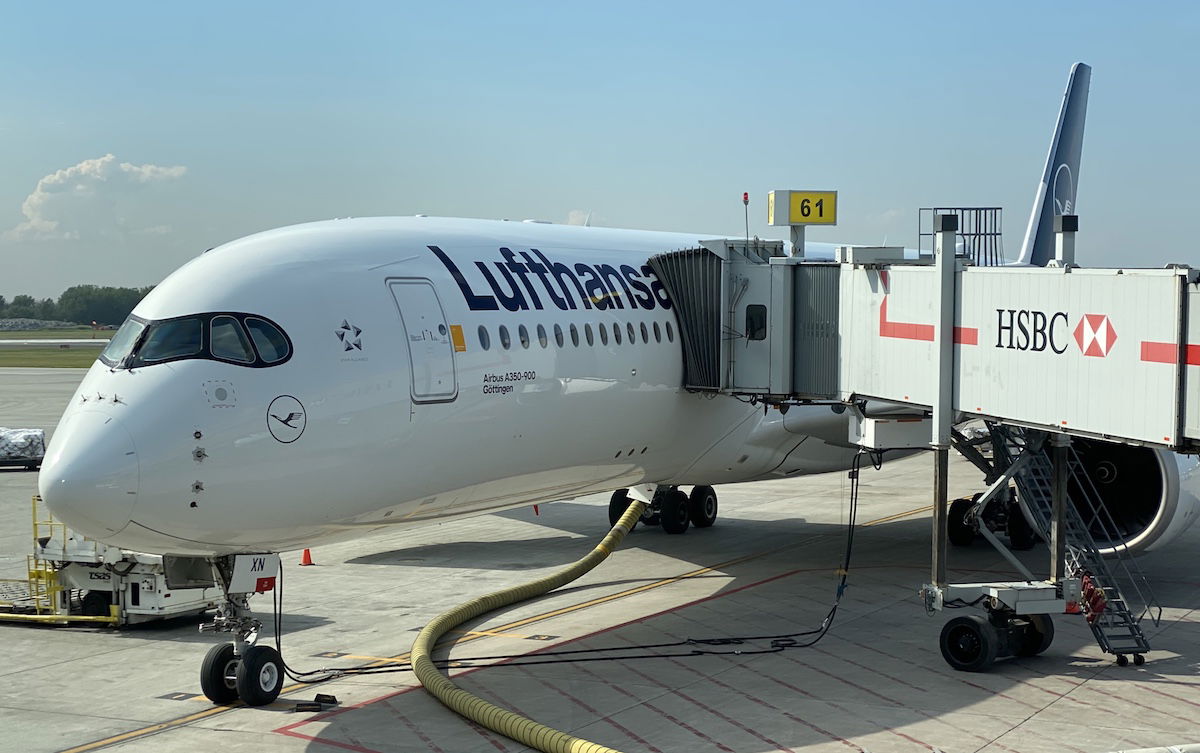 Lufthansa's Newark to Malta flight is a Viking cruises charter
Bottom line
Lufthansa has loaded a new route between Newark and Malta into the schedule for this summer. The airline will fly an A350 in the market up to 3x weekly, and this will replace the Newark to Munich route on those dates.
These flights won't be open to the general public, but rather will be charter flights for Viking cruise passengers. The cruise line has two ships based out of Malta this summer, and this service makes it easy for Americans to travel to & from Malta, given how complicated international travel can be nowadays.
What do you make of Lufthansa's Newark to Malta route?