Over the past few years we've seen airlines launch longhaul flights to secondary markets. This has been possible thanks to fuel efficient, low capacity, long haul aircraft, and thanks to generally low oil prices.
With these new routes comes some trial and error. I commend airlines for trying new routes, but I guess sometimes the math doesn't work out the way they were expecting.
San Jose Airport in California is one that has benefited from longhaul expansion, as the airport now has both transatlantic and transpacific flights. Unfortunately the airport lost one longhaul route last month, and will lose another one this month.
Lufthansa will be discontinuing their flight between Frankfurt and San Jose as of October 27, 2018. This flight has an interesting history:
Lufthansa began flying between Frankfurt and San Jose 5x weekly as of April 29, 2016
While the route was initially operated year-round, they suspended the flight between October 2017 and March 2018, though they claimed that this was "purely for operational reasons due to a shortage that [they] have in staffing crews in [their] intercontinental operations"
In March 2018, Lufthansa resumed operations, and made a point of saying that the route would return year-round
Now Lufthansa has quietly removed this flight from the schedule. Not only has it been removed from the schedule for winter, but it's not showing for next summer either, so it looks like it's being removed permanently.
This flight has been operated by a Cityline Airbus A340-300, featuring just 18 business class seats. So while you'd think San Jose would be a business market, the route had a configuration more designed for leisure destinations.
Lufthansa continues to operate flights to Los Angeles, San Francisco, and as of recently, San Diego. My guess is that there was just too much overlap between the Bay Area airports, and they just couldn't make both San Jose and San Francisco work.
Interestingly Air China also launched flights between San Jose and Shanghai in 2016, though the airline canceled their flights as of a couple of weeks ago.
At this point San Jose's intercontinental service includes an ANA flight to Tokyo Narita, a British Airways flight to London Heathrow, and a Hainan flight to Beijing.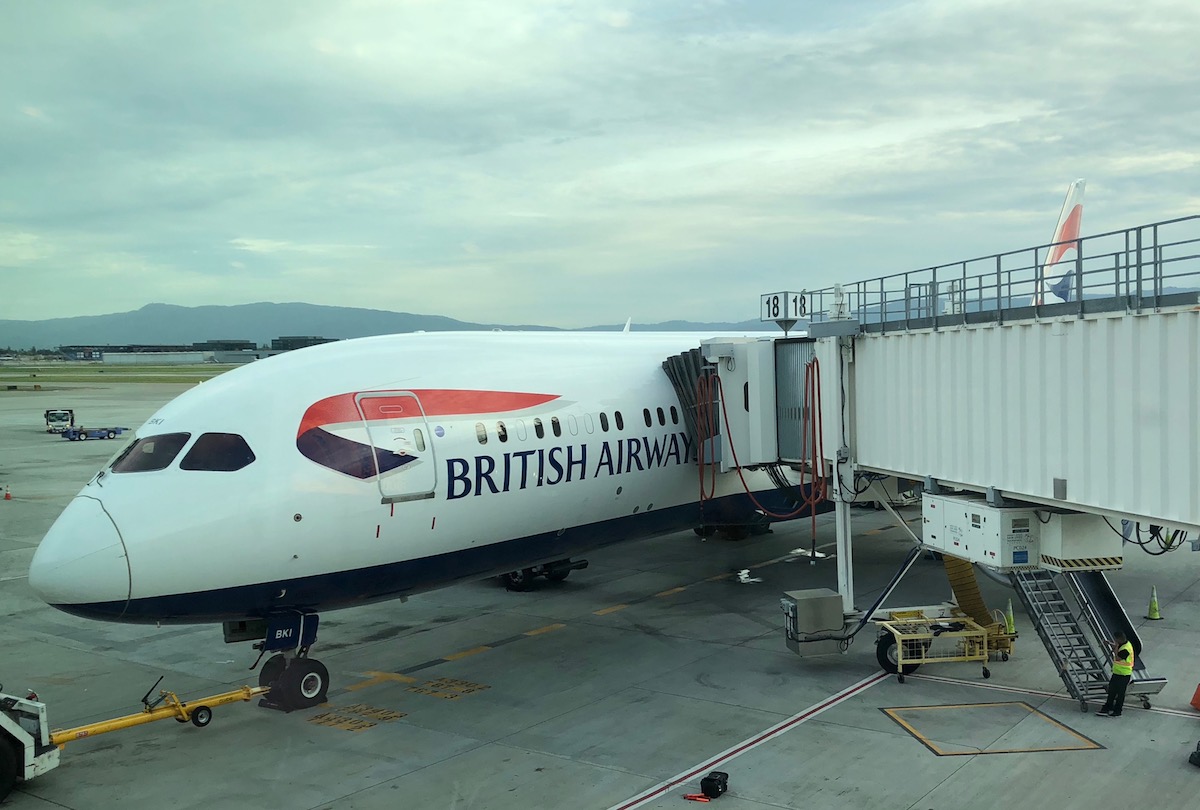 British Airways 787 at San Jose Airport
Are you surprised to see Lufthansa cut their San Jose to Frankfurt flight?