Across the airline industry we're seeing a trend where airlines are trying to do everything they can to sell as many premium cabin seats as possible, even if it's at discounted rates. Some revenue is better than no revenue, after all.
The airlines have finally learned that there's a middle ground between being focused almost exclusively on full fare premium cabin tickets and (what they sometimes view as) "giving away" tickets on awards. Over the years we've seen many airlines offer paid upgrades, including Austrian, Etihad, SriLankan, United, and many more.
The ways in which airlines offer paid upgrades can vary significantly. Some airlines allow paid upgrades in advance, while other airlines only allow them at the airport. Some have fixed upgrade prices, others have variable prices, and others have bidding systems.
Well, through a new trial program Lufthansa is now allowing passengers to pay cash for upgrades.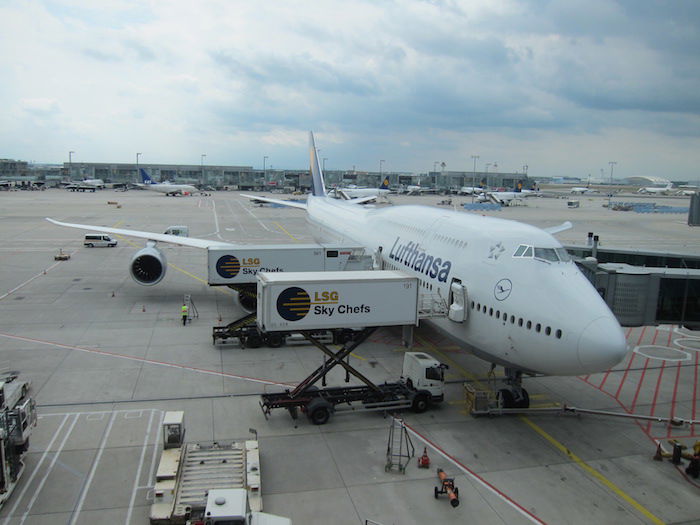 Lufthansa 747-8 at Frankfurt Airport
Paid Lufthansa upgrades will be available in advance (up until four hours before departure) and will be capacity controlled. With Lufthansa's new paid upgrade program you can upgrade from:
Economy to premium economy or business class
Premium economy to business class
Business class to first class
To start, Lufthansa is trialing paid upgrades on the following longhaul routes out of Munich and Frankfurt:
Munich-Los Angeles
Munich-Seoul
Frankfurt-Toronto
Frankfurt-Shanghai
Frankfurt-New Delhi
Here are the fare classes which are eligible for paid upgrades:

That means:
All revenue fare classes are eligible for economy to premium economy upgrades
Some discounted economy fare classes aren't eligible for economy to business class upgrades
All revenue fare classes are eligible for premium economy to business class upgrades
All revenue fare classes are eligible for business class to first class upgrades
When you upgrade you'll receive the miles for the cabin you upgrade to, while the ticketing conditions of your original fare class will apply (in regards to changes and refunds).
Here's Lufthansa's trial pricing for paid upgrades:

Lufthansa seems to be taking a conservative approach with this pricing, and is clearly trying to skim the market. They're trying to price the upgrades high enough so that they don't think they'll be cannibalizing their premium cabin bookings, but low enough so that some people will "bite."
For example, the cost to upgrade from economy to business class on Munich to Los Angeles is 999EUR, meaning a roundtrip upgrade would cost ~2000EUR. Assuming you paid ~1000EUR for your ticket, you're paying ~3000EUR for the ticket with the upgrades. For that price you could often get a discounted business class ticket, without the risk.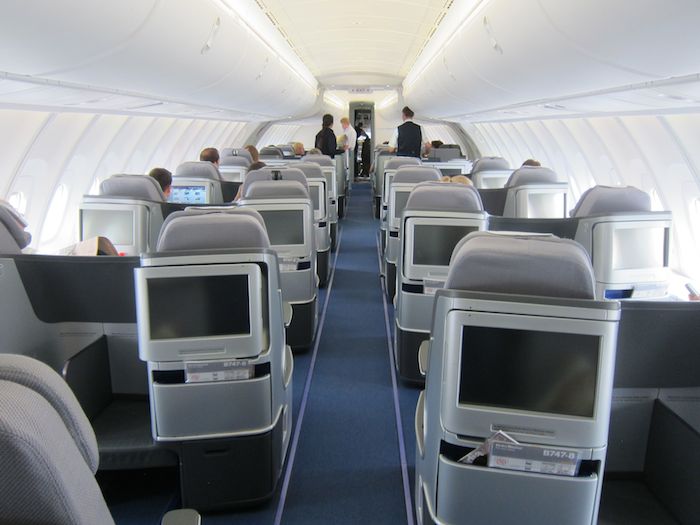 Upgrade from economy or premium economy to business class with new paid upgrades
The upgrades to first class are a good deal compared to most first class revenue fares, though also aren't exactly a "steal."
To check if there's availability you'll have to log into your booking on lufthansa.com, and if there's availability there will be a prompt giving you the option to upgrade. As mentioned above these upgrades will only be available in advance and not at the airport.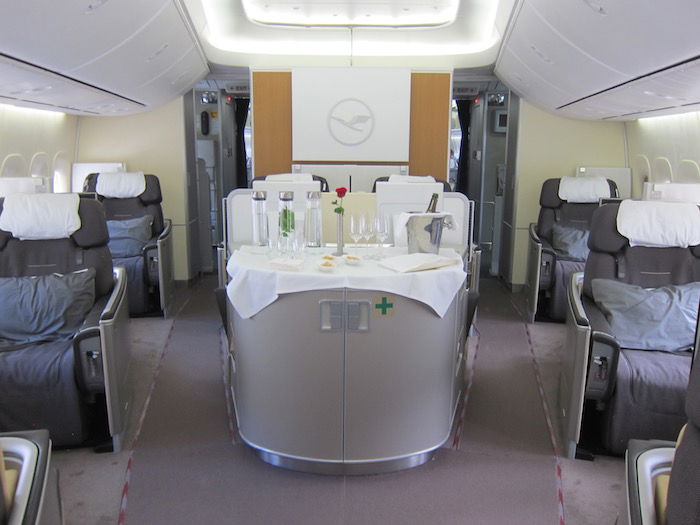 Upgrade from business to first class with new paid upgrades
Bottom line
I'm not surprised to see Lufthansa adding paid upgrades, especially now that they're introducing premium economy. That creates a lot of potential for them to maximize revenue between their four classes of service. Lufthansa's upgrade pricing is far from aggressive, though. They're really trying to "skim" the market of potential upgraders, rather than giving people an offer that's tough to refuse. But that might just be a function of this being a trial, as that could change over time.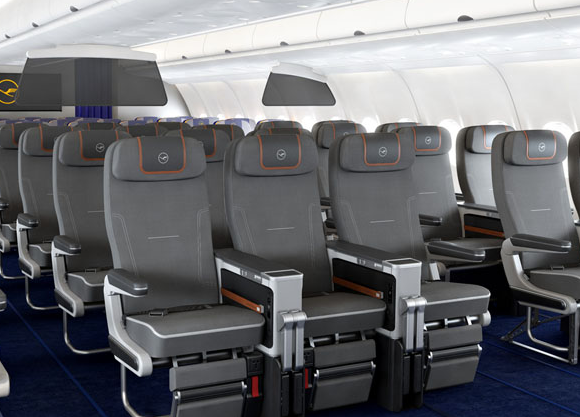 Lufthansa premium economy
I suspect it will be expanded soon enough to more routes, as there's limited downside for Lufthansa.
What do you make of Lufthansa's paid upgrade pricing? Do you think it's fair?
(Tip of the hat to Lufthansa Flyer)