In October 2016, LOT Polish announced that they'd add 4x weekly flights between Warsaw and Los Angeles as of April 3, 2017, which was yesterday.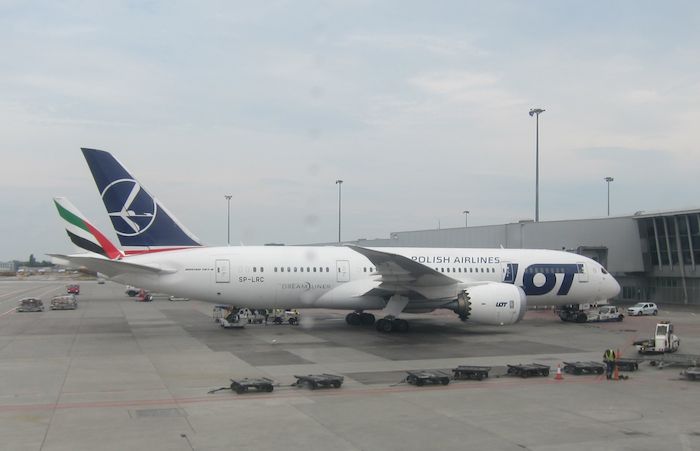 LOT Polish is a solid airline, and their longhaul fleet consists exclusively of 787s with fully flat seats in business class. Best of all, this should help enhanced transatlantic award availability out of LAX, which can otherwise be tough to come by.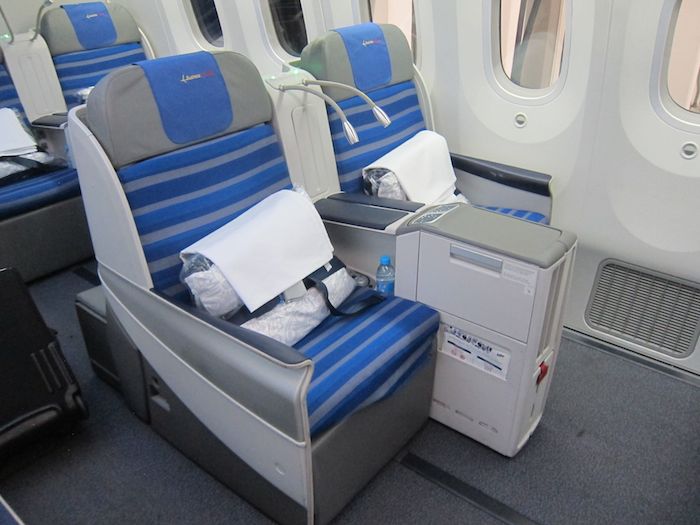 Usually I don't pay much attention to the parties surrounding inaugural flights (well, unless I'm on one of the flights myself), but LOT Polish did something especially awesome. It's normal for airlines to have some sort of festivities surrounding an inaugural flight, like a gate party with a themed cake, an inaugural flight certificate, etc.
Well, LOT Polish did something truly awesome — the entire crew working the inaugural flight to LAX dressed up as actors from major movies.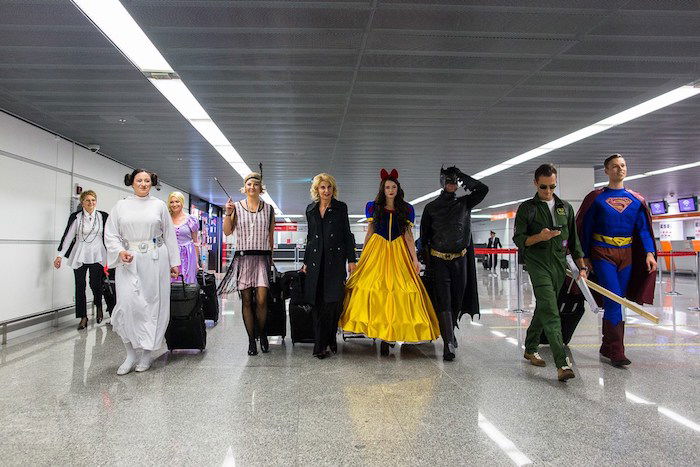 Then of course they all posed on the red carpet for a photo op.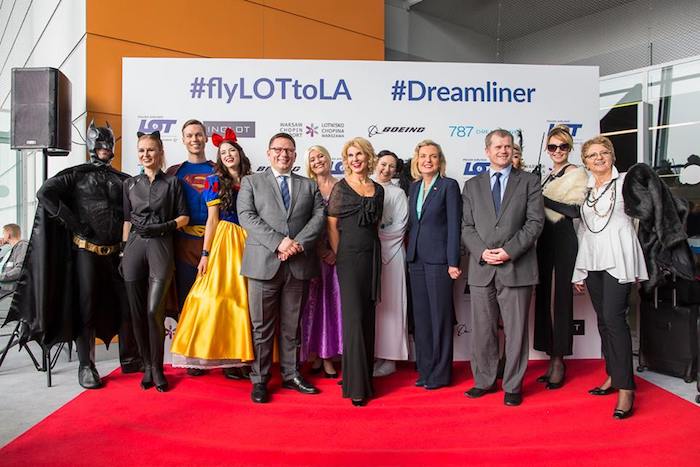 Based on LOT Polish's Instagram account, it looks like the crew actually wore those costumes throughout the flight. This wasn't just some photo op where they then changed into their regular uniforms minutes later.
Well played, LOT Polish!
Austrian will be launching flights between Vienna and Los Angeles as of next week. Let's see if they can outdo LOT Polish with their theme. 😉