LOT Polish has been growing significantly lately, adding long haul flights out of both Poland and Hungary (the airline just announced new routes to San Francisco and Washington for this year). However, the airline has been having issues with the engines on some of their 787s, and it seems like they may have found a short to medium term fix.
LOT Polish could get 777s in 2020
Polish media is reporting that LOT Polish will acquire three Boeing 777-200ERs that used to fly for Singapore Airlines. The leases on these planes are up, as Singapore Airlines typically only keeps planes for about a decade, and now they're once again back in the hands of Boeing Capital Corporation.
Singapore Airlines is replacing their 777-200ERs with A350-900s and 787-10s.
If this is true, it's expected that LOT Polish will dry lease these planes for three years (meaning their crews would operate the planes), with the first entering service around June 2020.
These 777-200ERs still have the original Singapore Airlines configurations, with 271 seats. That includes 26 business class seats and 245 economy seats. It's expected that the interiors will remain unchanged, which is great news when you consider the excellent 1-2-1 business class configuration that Singapore Airlines has on their 777s.
This is a significant upgrade over the 2-2-2 business class that LOT Polish has on their 787s.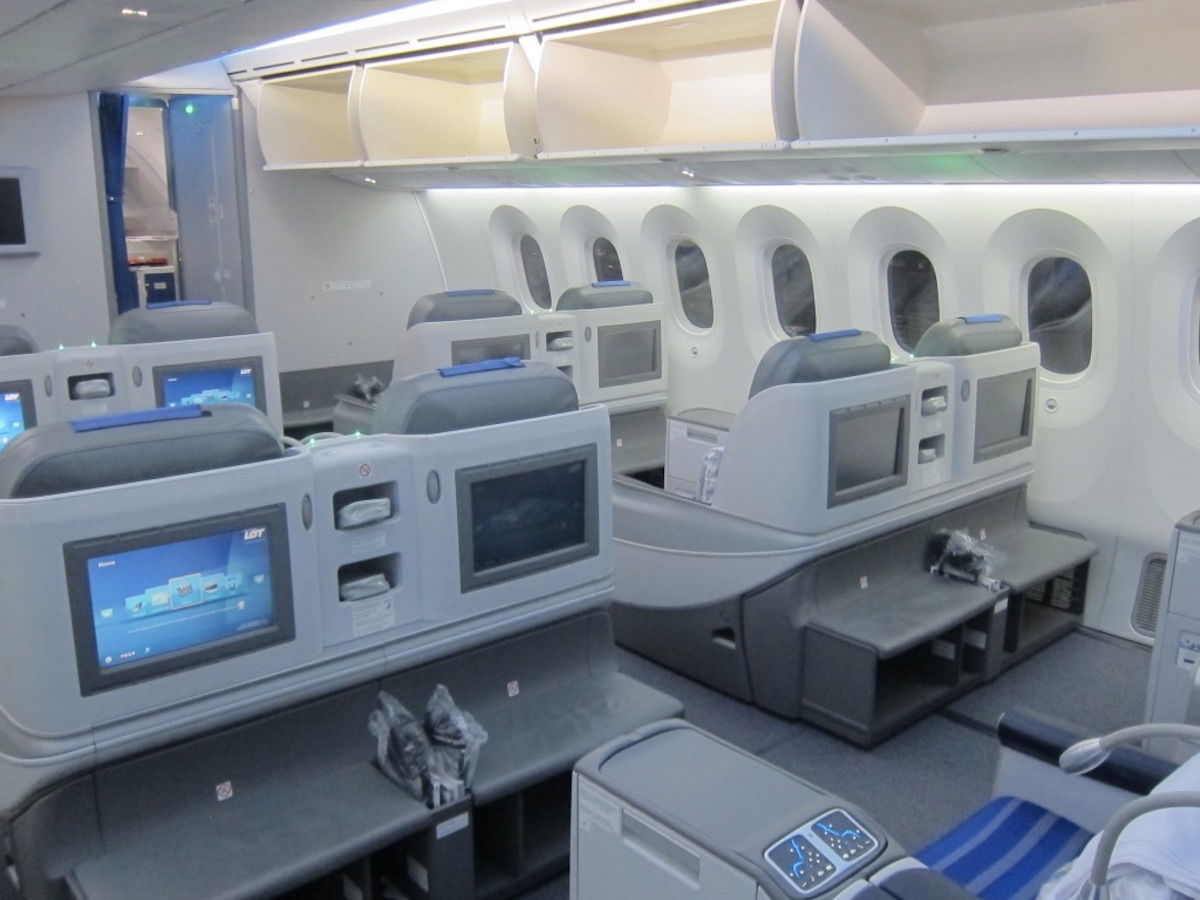 LOT Polish 787 business class
How would 777s fit into LOT Polish's fleet?
LOT Polish's long haul fleet consists of 15 Boeing 787s, including eight 787-8s and seven 787-9s. On top of that, the airline is expected to take delivery of a further two 787-9s in 2020.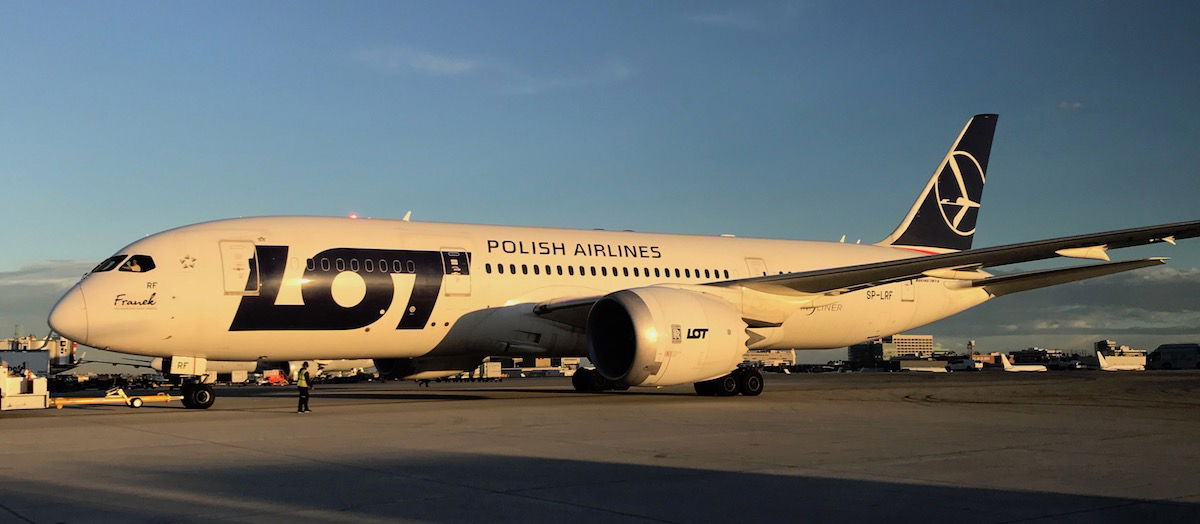 LOT Polish 787
The issue is that like many airlines, LOT Polish is facing ongoing issues with 787 engines. For example, currently their flights from Warsaw to New York JFK, Newark, and Toronto, are operated by wet leased Air Belgium A340s. The airline has been wet leasing planes for a couple of years now, and that's really costly.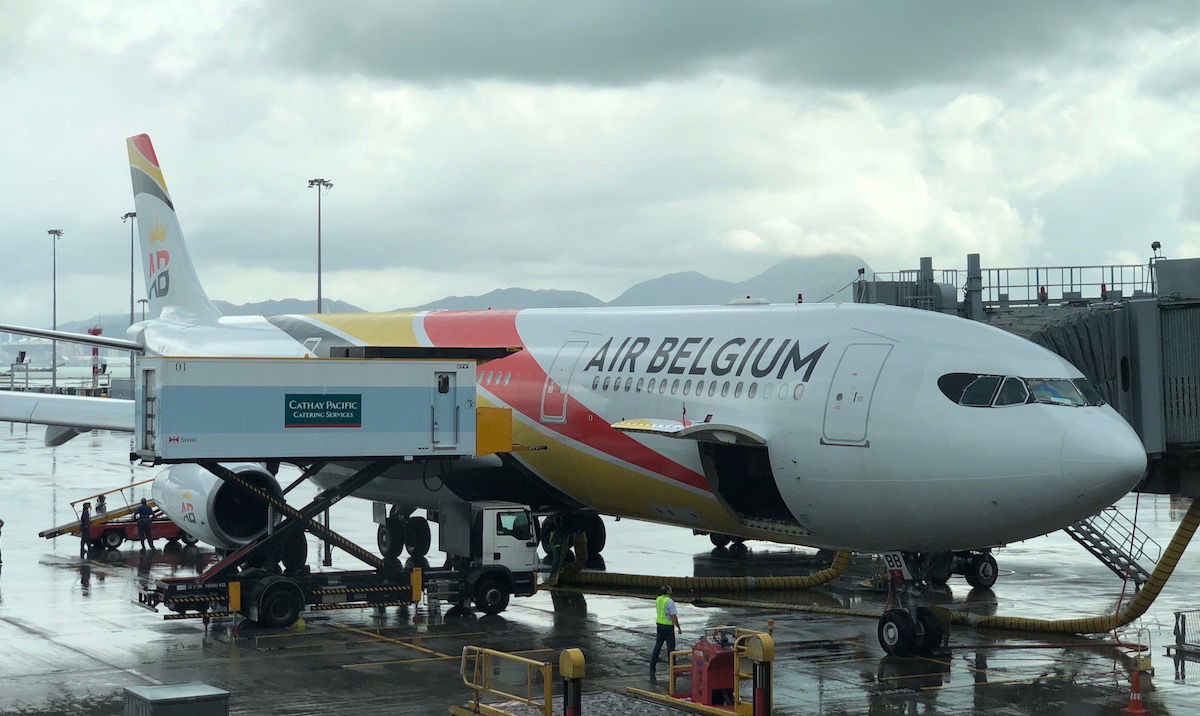 Air Belgium A340
So at that point it seems to make more sense for them to just take delivery of their own planes. While it might seem like adding 777s creates unnecessary inconsistency:
The lease rates on used 777s are likely much more attractive than acquiring additional new 787s
On top of that there's a backup for 787 orders, so realistically LOT Polish wouldn't get any additional 787s for at least a couple more years, at a minimum
The airline is expanding significantly, and it seems they're doing so quite successfully, so it seems logical that they'd want to build on that momentum with more growth
Bottom line
It will be interesting to see whether LOT Polish does in fact add 777s to their fleet. Up until now company spokespeople have denied the rumors, though that's often the case until an official announcement is made. This whole rumor started to begin with because there were reports of LOT Polish crews getting 777 training.
Frankly this seems like a logical move for LOT Polish, given their growth aspirations, combined with their constant wet leasing of planes from other airlines, which is more costly than them just dry leasing planes for longer periods.
What do you make of 777s joining LOT Polish's fleet?