It looks like another Star Alliance airline will soon be adding service to the Bay Area.
LOT Polish Launching San Francisco Flights
It's being reported that LOT Polish will be launching 4x weekly flights between Warsaw and San Francisco as of August 5, 2020.
The flight will operate with the following schedule on Mondays and Fridays:
LO35 Warsaw to San Francisco departing 11:35AM arriving 2:30PM
LO36 San Francisco to Warsaw departing 4:25PM arriving 1:00PM (+1 day)
Then on Wednesdays and Saturdays the flight will operate with the following schedule:
LO35 Warsaw to San Francisco departing 5:20PM arriving 8:15PM
LO36 San Francisco to Warsaw departing 10:10PM arriving 6:45PM (+1 day)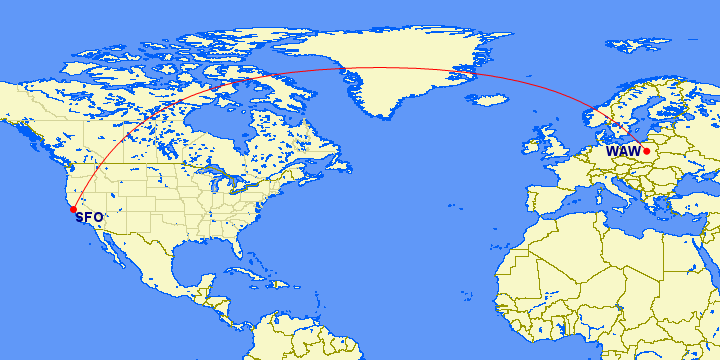 Clearly the schedule is based on aircraft availability, given that many of LOT's routes aren't operated on a daily basis.
The roughly 5,870 mile flight is blocked at 11hr55min westbound and 11hr35min eastbound.
LOT Polish's long haul fleet consists exclusively of 787s (both the -8 and -9 variants), so that plane will be used for the route. LOT Polish's Dreamliners all have fully flat business class seats in a 2-2-2 configuration.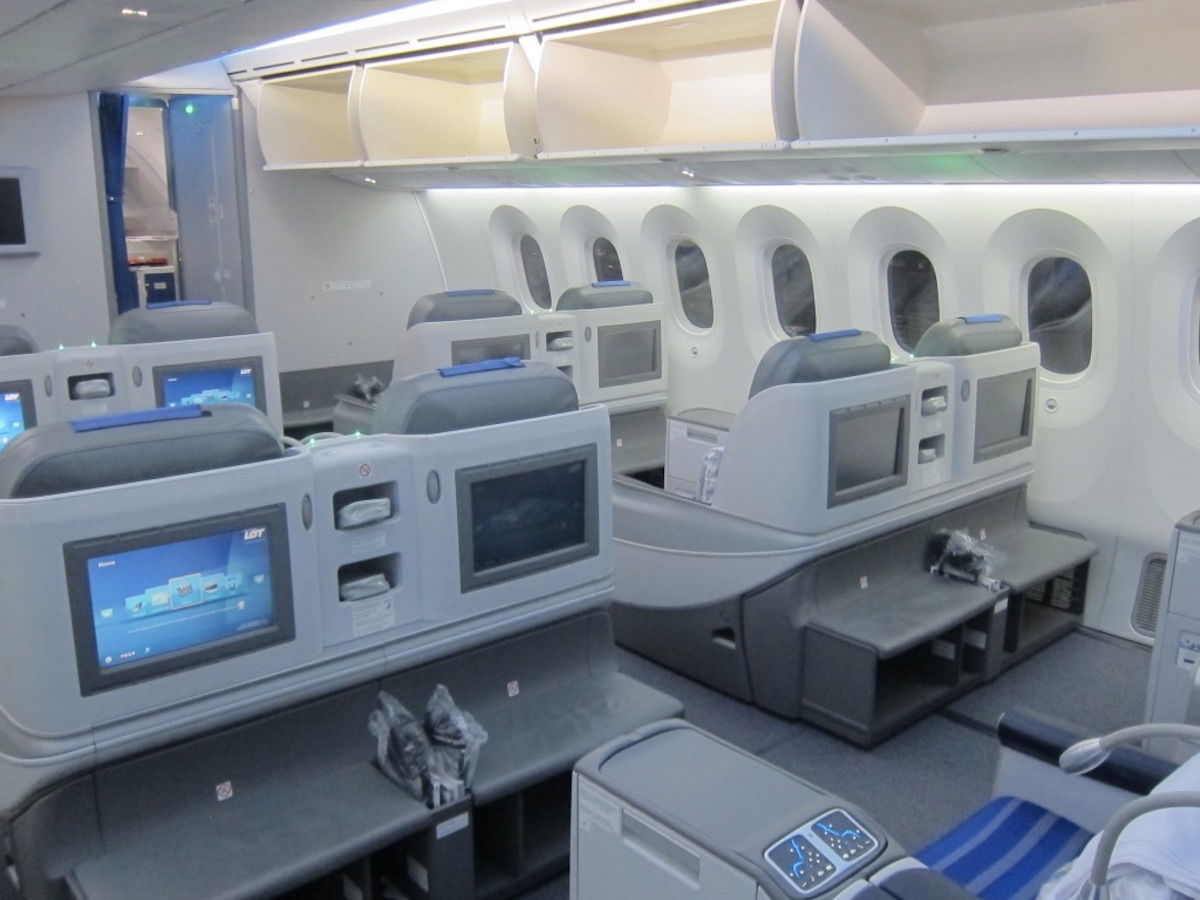 LOT Polish 787 business class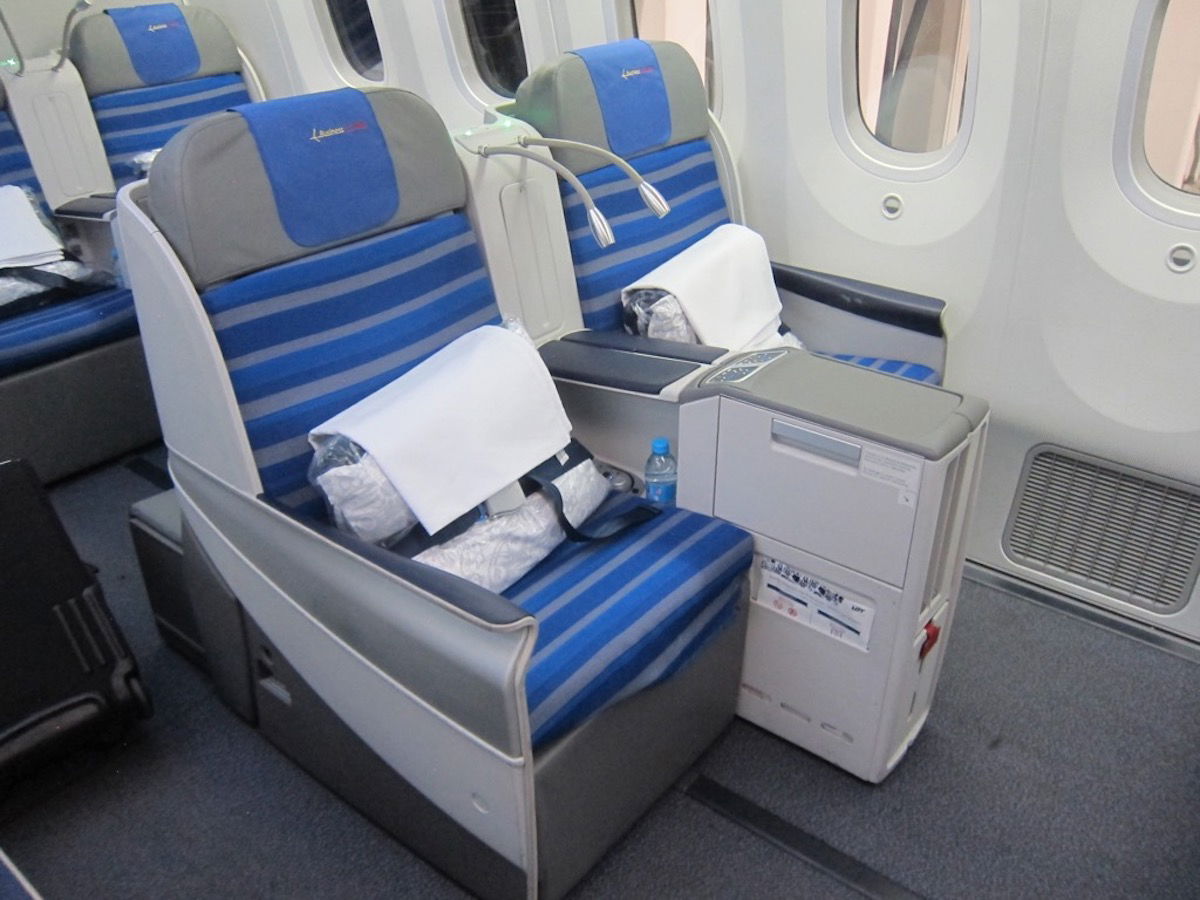 LOT Polish 787 business class
The timing of this announcement isn't a coincidence, as it comes just shortly after a visa waiver program was announced between Poland and the US.
How This Fits Into LOT's Routemap
San Francisco will be LOT Polish's sixth US destination, in addition to Chicago, Los Angeles, Miami, New York, and Newark. While the airline flies to all of these destinations out of Warsaw, they also operate some other interesting flights to the US (some of which are seasonal):
The airline flies from Krakow to Chicago, and as of May 2020 will fly from Krakow to New York
The airline flies from Budapest to New York and Chicago
The airline flies from Rzeszów to Newark
It's pretty incredible to see how the airline has grown, especially given that their fleet has been heavily impacted by the 787's engine issues.
The August launch date for a new transatlantic route seems odd, since it's the end of the peak summer travel period, though my guess is that the timing is simply due to aircraft availability. The airline still has three 787-9s on order, and I imagine delivery of those will allow this route to happen.
Bottom Line
It's awesome to see yet another Star Alliance airline launch flights to San Francisco. This will tie in nicely to United's route network, especially for those traveling to Eastern Europe.
LOT really is doing an impressive job with their growth given their fairly limited long haul fleet, and also given that they are strong with routes to both North America and Asia.
What do you make of LOT Polish's new flight to San Francisco?
(Tip of the hat to @TSniedziewski)