While strikes are monthly occurrences at Lufthansa (sometimes even more often), they're less common at airlines in Asia. At least for the pilots. Well, it looks like a pilot strike could be on the horizon at Korean Air, as management and the unions are in a huge disagreement over potential pay raises.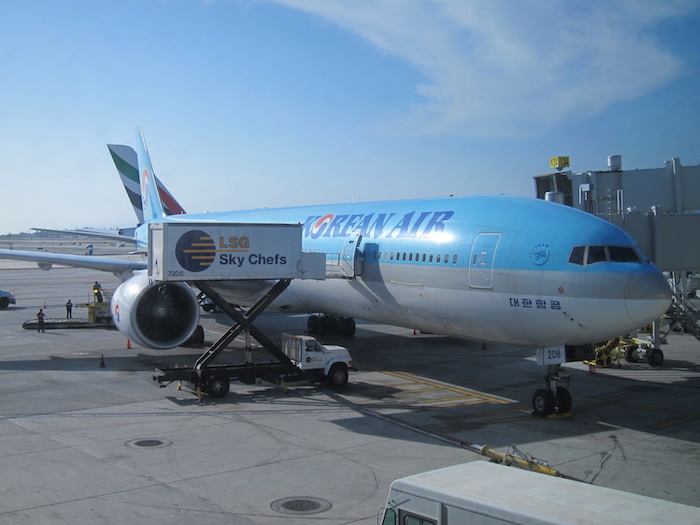 Through January 29, the airline's two pilot unions will be voting on management's proposed 1.9% pay raise for pilots. The union isn't happy with this proposal, so I'm guessing it will be voted down. The pilots want a 37% pay raise, citing that they haven't received big increases lately. This is despite the fact that Korean Air is believed to have lost money in 2015.
Via The Korean Herald:
The labor problem at Korean Air, however, is drawing keen attention from the public as the pilot have demanded a 37 percent raise, the highest level among conglomerates.

"Our demand is legitimate as the company froze or inched up the pay increase rate over  the past few years," Seo said. According to the unions, the paycheck of pilots was flat in 2013 and rose 3.2 percent in 2014.
Management isn't down with this, of course, citing that they're losing money and need to cut costs due to the global competition from airlines in China and the Middle East.
Ironically, the pilots are citing those same airlines — from China and the Middle East — as part of the reason they want a pay raise:
Industry watchers said one reason why the pilot unions have demanded the record-high pay raise is because of growing demand for experienced Korean pilots overseas, industry watchers said.

Airlines from major markets such as China and Middle East countries have scouted experienced Korean pilots offering much thicker pay package.

"About 140 pilots left Korean Air last year and 40 pilots among them chose Chinese airlines,'' Seo said, adding that in general, they were offered twice or three times higher paychecks.

Korean Air pilots are paid 170 million won ($140,334) on average.
It's interesting that Korean pilots are being recruited abroad, given how many non-Korean pilots Korean Air has recruited over the years. While the airline's safety record has improved considerably lately, historically they've had some catastrophic accidents, most of which were at least partly blamed on the hierarchical cockpit culture at the airline (which probably stems from Korean's hierarchical culture).
An average pay of ~$140,000 for Korean Air pilots is also pretty good, though admittedly Korea isn't a cheap country to live in.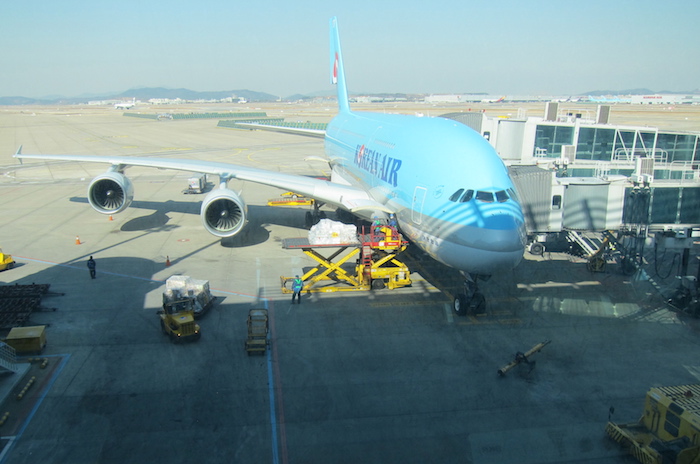 As a point of comparison, Emirates' base pay isn't much higher than that, but they do include a generous housing allowance, and what you earn is also tax free (unless you're from the US, in which case you still get taxed). For example, at Emirates the captain's pay scale maxes out at ~$127,000 per year, though as a captain you also get up to ~$16,000 per year for the hours you're flying, plus a housing allowance of ~$52,500 per year, plus a per diem. I suppose when you factor in that it's all tax free, that's not a half bad reason to switch from Korean Air. Then again, that's the absolute top of their pay scale, while at Korean Air the above figure is just the average.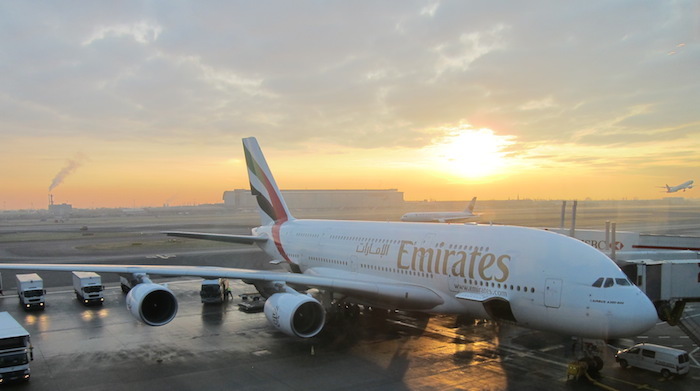 Sorry for that tangential math, but I was curious about it, and then just started crunching numbers…
Bottom line
Management and the unions are way off in terms of what they're they're willing to settle for. 1.9% is much different than 37%. The vote will go on for a bit more than a week, and then it'll be interesting to see where things go from there.
This is an instance where I see both sides to some degree. On one hand, Korean Air is losing money, so a 37% pay raise seems unreasonable. Then again, if the current pay scale causes pilots to leave and causes Korean Air to in turn hire and train new pilots, just raising pay may be the lesser of evils, and save them money long term.
How do you think this will play out between Korean Air and the pilots?
(Tip of the hat to steven k)