I love a good fifth freedom route, which is a route operated by an airline between two countries out of which they're not based. These are typically operated as "tag on" flights. A few examples are Cathay Pacific's New York to Vancouver flight, Singapore Airlines' New York to Frankfurt flight, SriLankan's Hong Kong to Bangkok flight, etc. These flights are a fun way to get some foreign flair when traveling between two markets.
Another one of my favorite fifth freedom flights out of the US is Korean Air's Los Angeles to Sao Paulo flight, which I took back in 2014. Korean Air has a fantastic first class soft product, so it was a lovely way to fly between Los Angeles and Sao Paulo.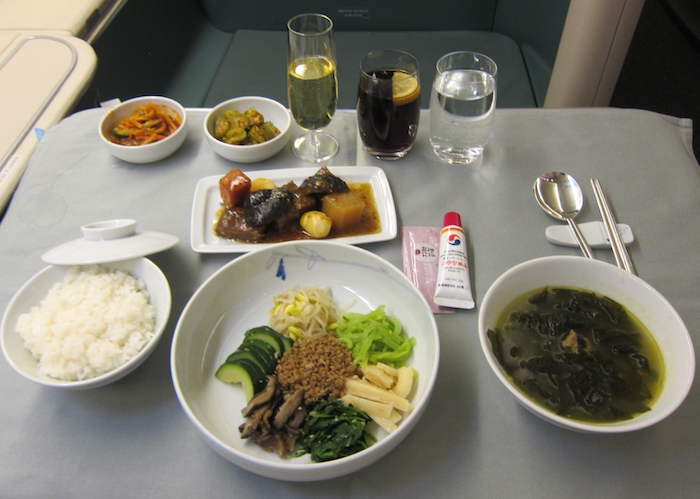 It was also a great use of Korean Air SkyPass miles (which can be transferred from Chase Ultimate Rewards), as a first class ticket in the market costs just 70,000 miles.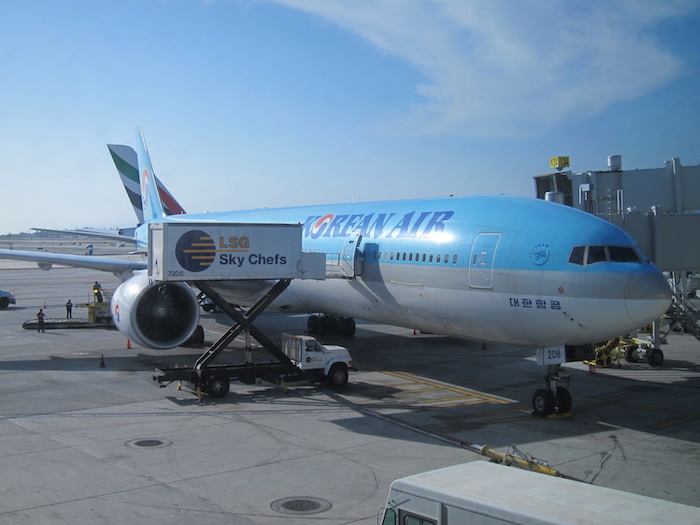 Unfortunately in 2015 the flight already got downgraded, from a Boeing 777 to an Airbus A330, which represented a significant downgrade, both in capacity and in terms of the onboard product. While the Korean Air 777 has first class seats in a 1-2-1 configuration…
…the Korean Air A330 has first class seats in a 2-2-2 configuration, which is more like business class than first class.
Well, unfortunately we won't even get that soon anymore. Korean Air will discontinue their flight between Los Angeles and Sao Paulo as of September 23, 2016. That leaves American as the only airline flying between Los Angeles and Sao Paulo, using a Boeing 787. According to an article in Korean, it seems like Korean Air is hoping to codeshare on this flight, to minimize the impact on passengers.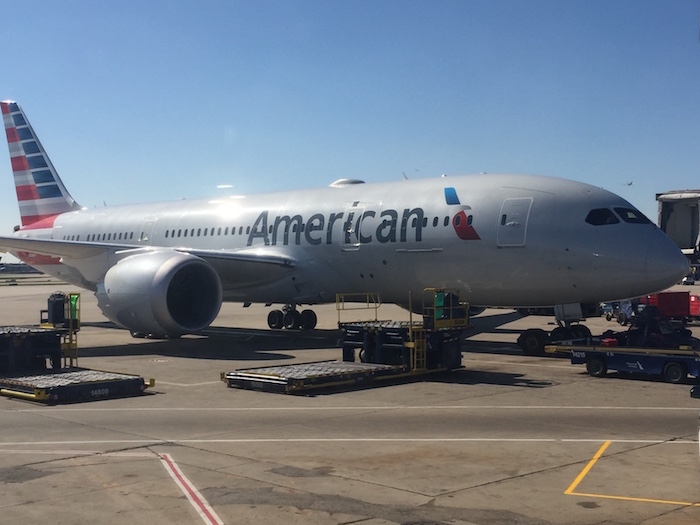 If they do that, then they'll want to adjust the schedules a bit, because American's flight from Los Angeles to Sao Paulo departs at 9:15PM, while Korean's last flight from Seoul to Los Angeles lands at 3:10PM. That would leave passengers with a six hour layover, which (obviously) isn't ideal. The schedule would be equally inconvenient in the other direction.
Bottom line
It's a shame to see this route discontinued, as it was a great way to redeem miles to Sao Paulo. However, I'm really not surprised by this announcement, given that the airline was apparently losing millions of dollars on the route. If Korean Air does in fact codeshare with American between Los Angeles and Sao Paulo, I'm curious if they'll do anything to align schedules a bit, because right now the layovers would be extremely inconvenient.