Plans for the biggest airline merger since the start of the pandemic have just been announced.
Korean Air plans to buy Asiana Airlines
Korean Air intends to acquire Asiana Airlines in a deal that's valued at $1.6 billion, which should be finalized in the second half of 2021. Korean Air is currently the world's 18th largest airline, and if this deal is complete, the combined airline would become the 10th largest in the world.
Here's the plan for the takeover, which is quite complicated due to the ownership structures of the companies:
Korean Air plans to raise ~$2.25 billion via rights offerings in early 2021
Of that money, ~$1.35 billion will be spent to buy new shares to be sold to Asiana, and the balance will be spent on Asiana perpetual bonds
Korean Development Bank, the main creditor of Asiana Airlines, will inject ~$722 million into Hanjin KAL, through a rights offering and convertible bonds; in other words, both former parent companies would still have a stake in the combined airline
As Korean Air Chairman Cho Won-tae describes this takeover:
"The company made the decision to help the country's airline industry continue to grow (amid uncertainties) and minimize the injection of public funds (into Asiana)."
Meanwhile the Deputy Minister for Civil Aviation at the Ministry of Land, Infrastructure, and Transport, has said that this was an "inevitable decision" in order to minimize losses at the two airlines amid the pandemic.
Now, I'd note that while the plans seem concrete as of now, only time will tell if this merger actually goes through, since a lot can still go wrong — will the shareholders ultimately be onboard, and will the deal receive regulatory approval?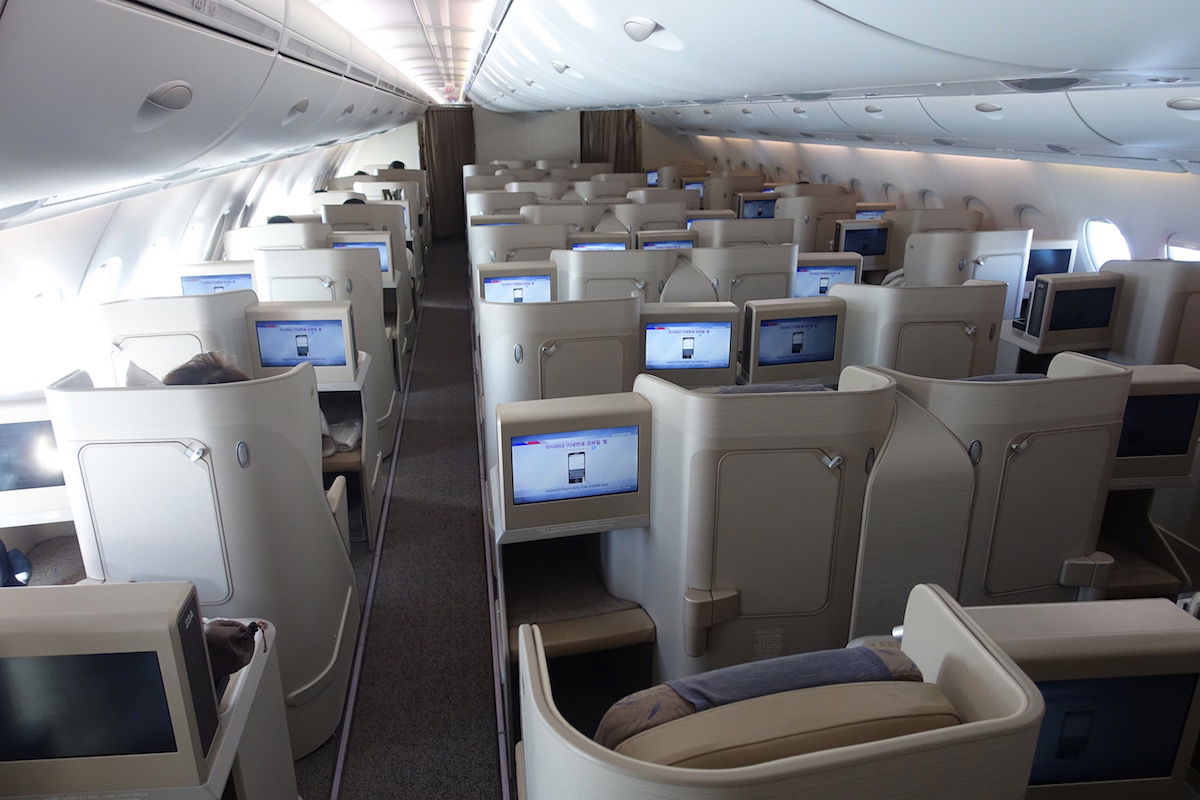 Korean Air is acquiring Asiana Airlines
Why Korea's two major airlines have struggled
The truth is that the financial situation at Korean Air and Asiana Airlines has been problematic since long before the pandemic. South Korea has a population of around 50 million, and the country has two full service airlines, making it one of the few countries of its size with two full service airlines.
That doesn't even begin to address all the competition in South Korea from both foreign airlines and low cost carriers.
This deal is probably particularly beneficial for Asiana, which has been on the brink of collapse. In September the airline received a cash injection from creditors (led by Korean Development Bank), after the previous largest shareholder pulled out of a sale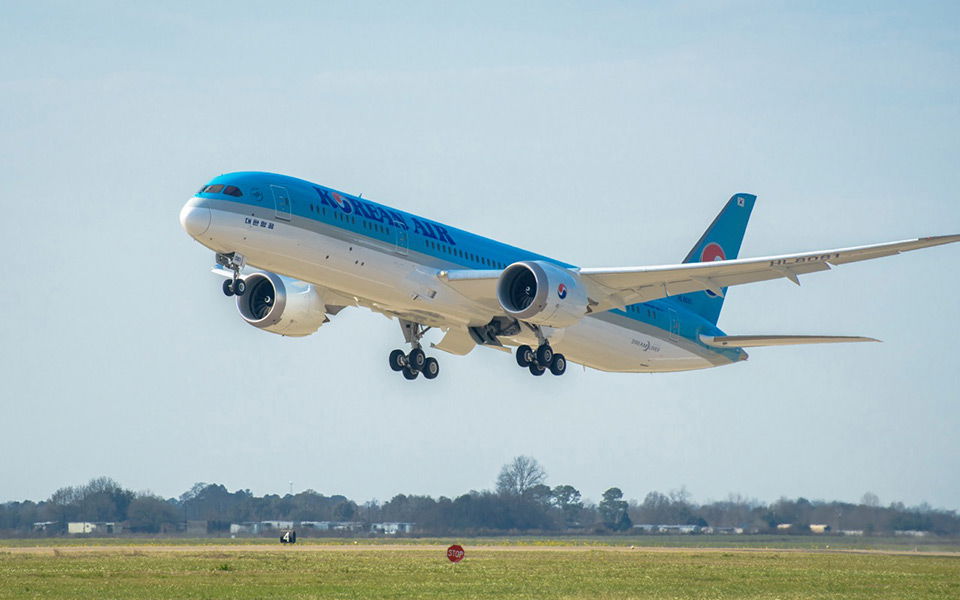 South Korea has had two full service airlines
What would the new Korean Air look like?
Assuming this deal gets approval, what should we expect from a combined Asiana and Korean Air? I have a few general thoughts…
Korean Air will be the surviving brand
If the merger is approved, the plan is for the two brands to operate independently in the short term, but for there to eventually be an integration. As it's described:
Asiana and Korean Air would integrate operations, and Korean Air would be the surviving brand
The two airlines also have three low cost carriers that would be integrated — this includes Asiana's Air Busan and Air Seoul, and Korean Air's Jin Air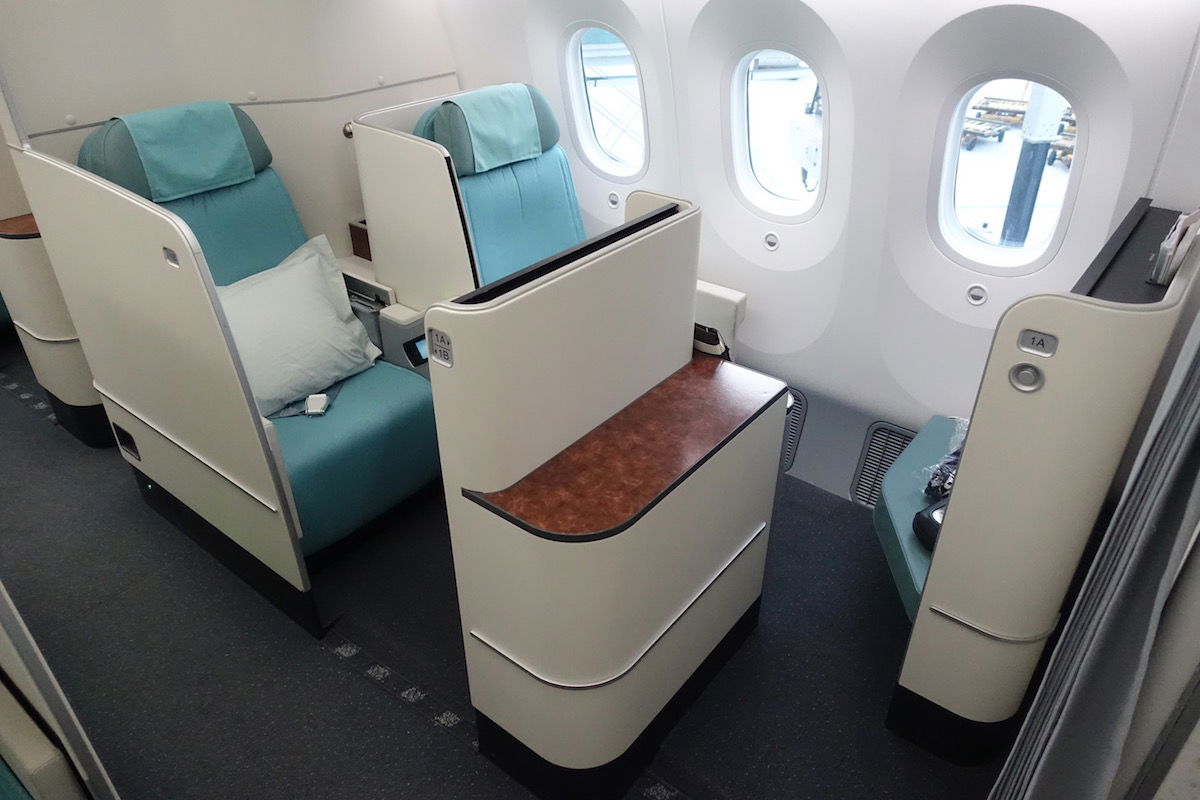 Korean Air will probably be the surviving brand
Minimizing layoffs is a priority
Korean Air's chairman has stated that job security of existing employees at the airlines is the top priority. Now, presumably this is at least partly being done to receive government approval for the deal, but this does suggest that the workforce won't be shrinking much.
It's said that the combined airline would have a surplus of 800-1,000 employees. How exactly that's handled remains to be seen. Presumably the airline won't be hiring anytime soon, but how will the airline keep excess employees busy?
Good for Delta & SkyTeam, bad for Star Alliance
Korean Air and Delta have a joint venture, as Delta even owns a stake in Korean Air. Given this transpacific joint venture and Korean Air's SkyTeam membership, it seems highly likely to me that this is the arrangement that would survive.
That means that Star Alliance would lose an airline. Keep in mind that Asiana hasn't had a joint venture with United, so there's definitely more upside for the partnership with Delta than anything else Asiana has across the Pacific with a US airline.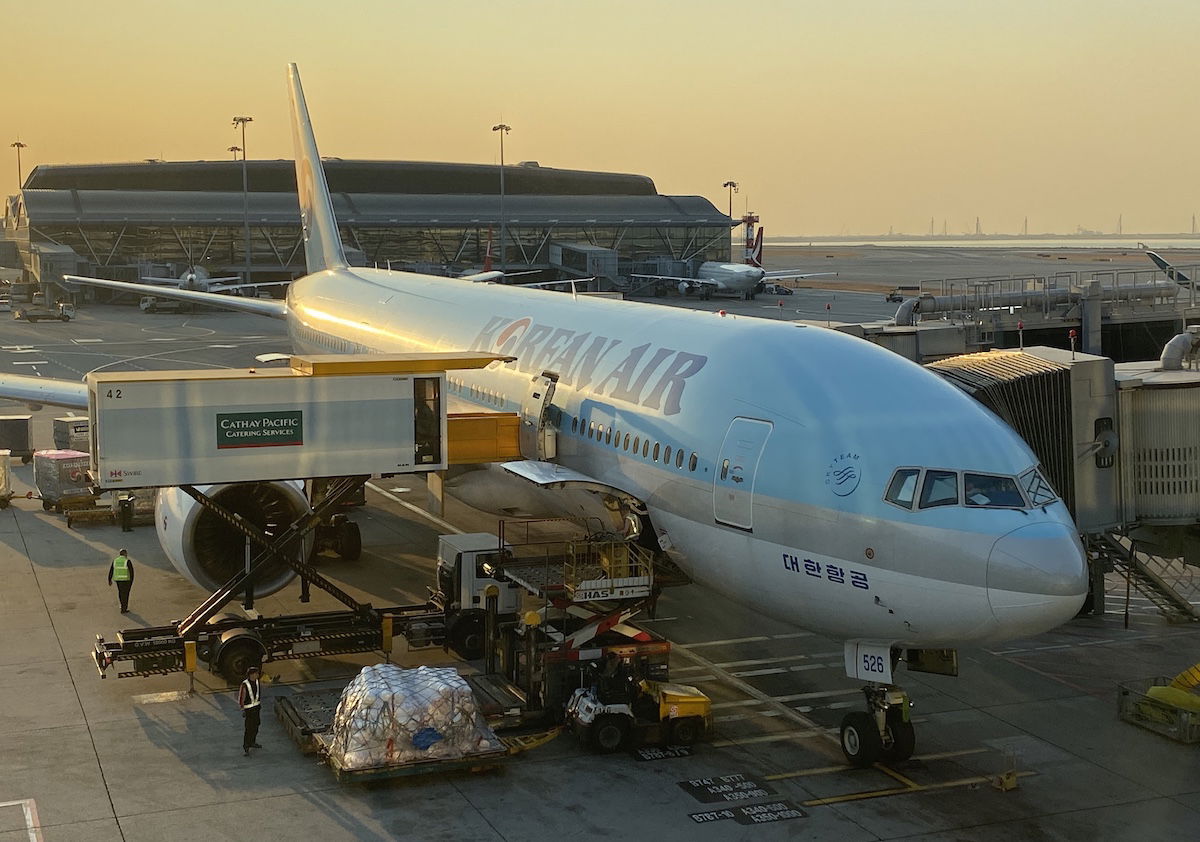 It's likely that Korean Air will remain in SkyTeam
What would a combined fleet look like?
Asiana has a fleet of 81 aircraft, while Korean Air has a fleet of 172 aircraft. A few things stand out:
Korean Air has 10 A380s and Asiana has six A380s, so that's 16 A380s combined; I would guess that the airline won't retire A380s altogether, but maybe it will reduce the fleet a bit, though there are some destinations where the A380 makes sense, like Los Angeles, New York, etc.
The combined carrier's long haul fleet would be all over the place beyond the A380, as it would include the 747-400, 747-8, 777-200, 777-300, 787-9, A330-200, A330-300, A350-900; there's also the 787-10 and A350-1000 on order
Personally I could see the few remaining 747-400s being pretty quickly retired, and maybe some A330s and 777s would be retired, but otherwise I imagine this varied fleet would be kept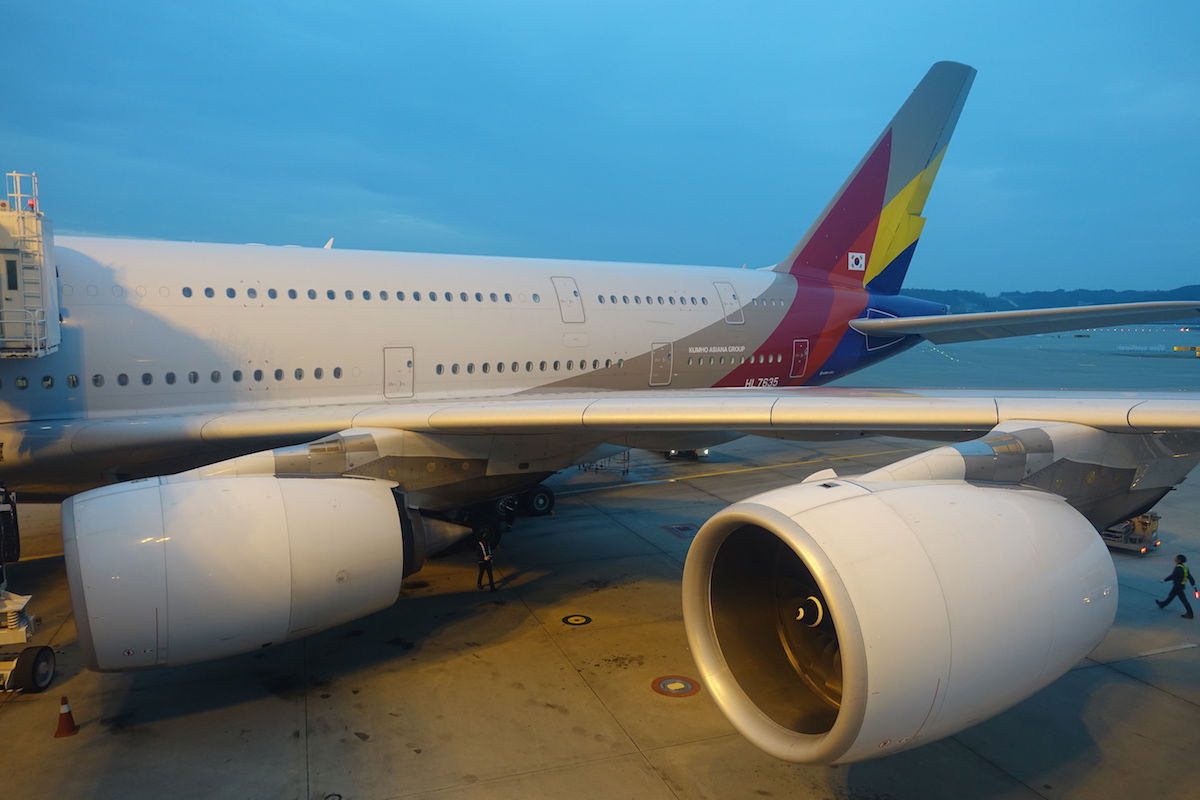 Asiana has a fleet of six Airbus A380s
Bottom line
Korean Air and Asiana Airlines are expected to merge, forming the world's 10th largest airline. While plans for this have now been formally announced, there's still a lot of work to be done before this is finalized, so we'll have to see how this unfolds.
The plan is for Korean Air to be the surviving brand. I would assume that the airline would stay in SkyTeam and maintain its Delta joint venture. There are also lots of questions about the future of the combined carrier's fleet.
What do you make of Korean Air's acquisition of Asiana, and how do you see this playing out?