While I'm an airline and aircraft cabin enthusiast, I'm also an airplane enthusiast. Which means I'm excited to see different types of planes for a variety of reasons.
The 747 has long been one of my favorite planes in the world, though the Boeing 747-400 is quickly being retired across the world, as it's a bit of a gas guzzler and thanks to improvements in technology, there are much smaller and more fuel efficient long range aircraft. The 747 received a bit of extra life when the Boeing 747-8 was announced, which is a stretched version of the plane.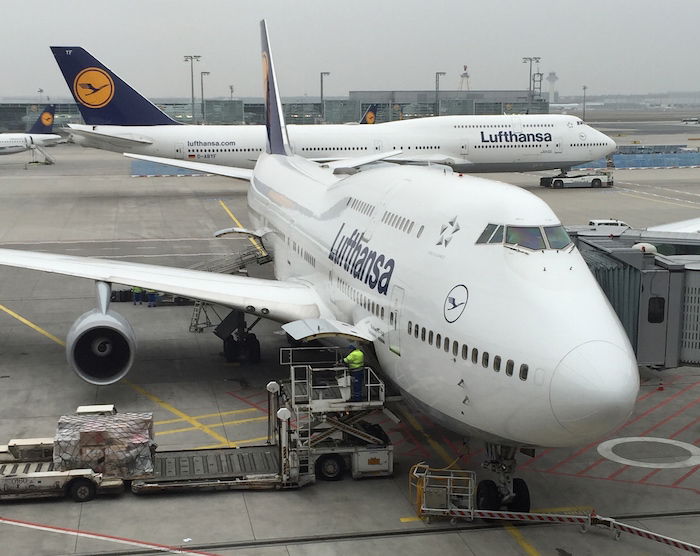 The catch is that sales have been a bit of a flop, at least when it comes to the passenger version of the plane (it has done quite well selling as a cargo aircraft). The only airlines which have taken delivery of the 747-8 are Lufthansa, Korean Air, and Air China.
Korean Air will begin flying the 747-8 to Frankfurt as of early September, which will be the airline's first 747-8 route. And now Korean Air has announced their first US destination for the 747-8.
Via airlineroute.net, Korean Air will launch 747-8 flights between Seoul Incheon and San Francisco as of November 1, 2015:
Between November 1 and December 2, 2015, flights between Seoul and San Francisco will be operated 4x weekly by a Boeing 747-8
Starting December 3, 2015, flights between Seoul and San Francisco will be operated daily by a Boeing 747-8
The flight operates with the following schedule:
KE23 Seoul Incheon to San Francisco departing 4:10PM arriving 9:35AM
KE24 San Francisco to Seoul Incheon departing 11:35AM arriving 5:30PM (+1 day)
The Boeing 747-8 will replace the Boeing 777-300ER presently flying between the airports.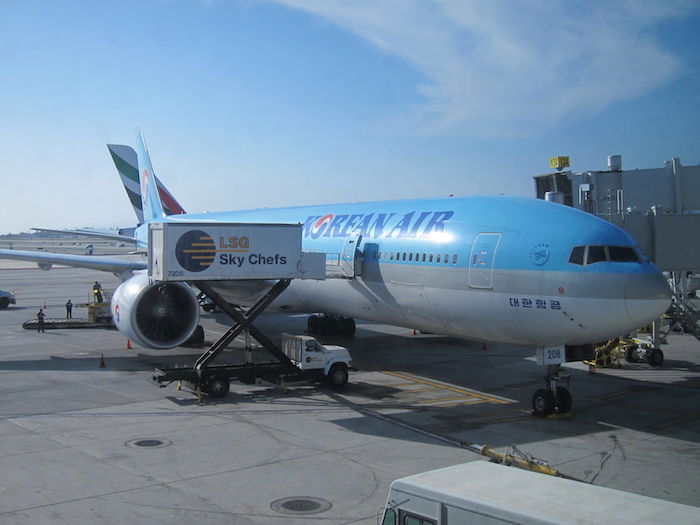 Keep in mind that the 747-8 will also feature Korean Air's new first class product. Which, admittedly, is only a slight upgrade over the old product — it basically seems to be the old first class product with the addition of a door.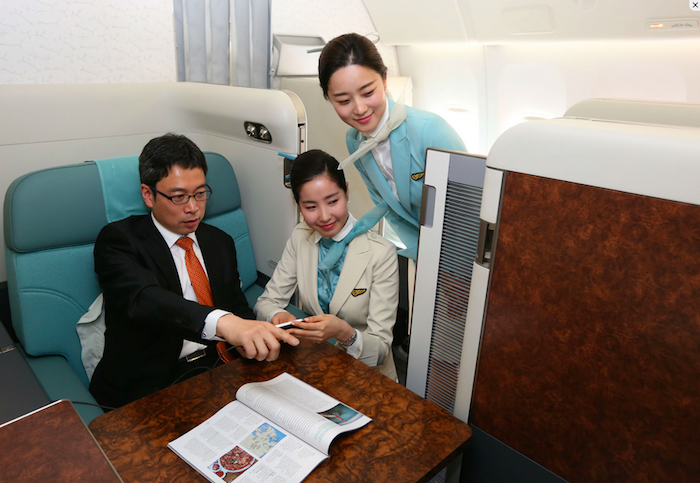 As a 747-8 enthusiast of sorts, I'm really excited to see Korean Air finally fly the 747-8 to the US. Keep in mind that it's quite easy to redeem Korean Air SkyPass miles for first class. It seems like Korean Air is making three first class award seats available on most flights between Seoul Incheon and San Francisco. And that award would set you back 80,000 Korean Air SkyPass miles each way.

Bottom line
San Francisco is an interesting route choice, given that it's one of Korean Air's once daily destinations. I guess it makes sense, given that the route probably has more demand than the 777-300ER could serve, while it doesn't have enough demand for a second daily flight.
I can't wait to give Korean Air's 747-8 — and in particular new first class product — a try!