Reader Dennis emailed to point me to an InsideFlyer story about how KLM has changed their onboard photography policy. Dennis noted in the email that photos are no longer allowed on KLM, though that's not quite my interpretation. Per InsideFlyer, KLM has added the following disclaimer to their inflight magazine, under "house rules:"
KLM respects the privacy of her customers and staff. Therefore it is not allowed to make any photo or movie recording or any person on board of our aircraft without the explicit consent of the persons concerned.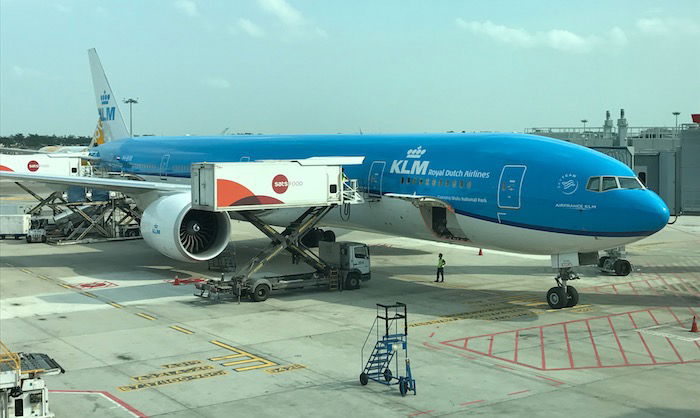 To me this is a bit different than banning photography onboard, and rather KLM is simply adding a similar policy to what many other airlines have. For example, American has the following photography policy:
Use of still and video cameras, film or digital, is permitted only for recording personal events. Photography or video recording of airline personnel, equipment, or procedures is strictly prohibited.
It's interesting how American protects their employees and "equipment," but has no rule against photographing other passengers.
Meanwhile United has the following policy, which states you can only take pictures to capture personal events, and can't record other customers:
United Airlines strives to provide customers with a safe and pleasant travel experience. The use of any device for photography or audio and/or video recording is permitted only for capturing personal events. Any photography or recording of other customers or airline personnel without their express prior consent is strictly prohibited. Any photography (still or video) or recording (audio or video) of airline procedures or aircraft equipment is strictly prohibited, except to the extent prior approval has been specifically granted by United Airlines. This policy is not a contract and does not create any legal rights or obligations.
I'm sure Dr. Dao is quite pleased that someone decided to film his incident on United.
In my experience KLM is among the most photo-friendly airlines out there, and I doubt this new policy represents much of a change in terms of taking pictures onboard. Furthermore, I think this is more about the intent than anything. In other words, if you're intentionally taking pictures of a person without their permission (which one should never do), then this is something they can point to in asking you to stop.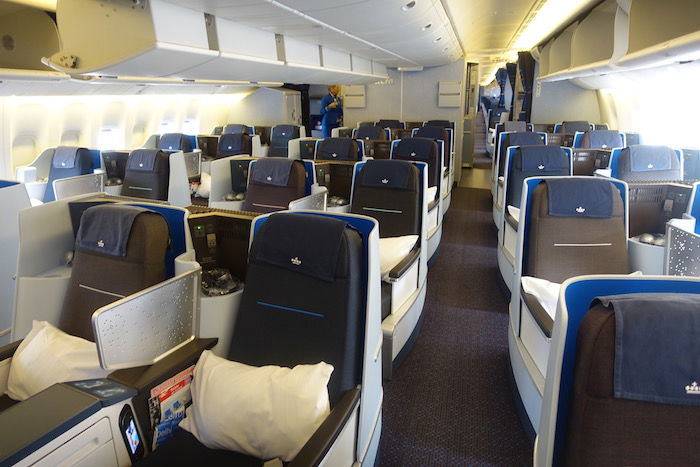 However, this policy doesn't change the ability to take pictures of the seat, food, entertainment, etc. And if you happen to have someone in a picture in the distance, I doubt the airline is going to call the cops on you.
Personally I'm not worried about this new policy, though I realize others may interpret it differently.