A lot of people around the world are trying to get home right now before borders close even more. Global aviation is obviously in a tough spot, as immigration rules change constantly.
In addition to regularly scheduled flights, we've seen some airlines offer repatriation flights for citizens of certain countries.
Just how much does a seat cost on one of these?
Kenya Airways operating last flight to New York
Per an announcement on March 22, 2020, Kenya plans to suspend all international flights in and out of the country effective midnight tonight, Wednesday, March 25, 2020. For those looking to leave the country, this is more or less the last chance.
While Kenya Airways has otherwise cancelled their nonstop Nairobi to New York flight, the airline is willing to operate one last flight.
The US Embassy in Nairobi sent out an email today indicating that Kenya Airways is willing to operate one last flight to the US tonight, departing at 9PM, just hours before borders close.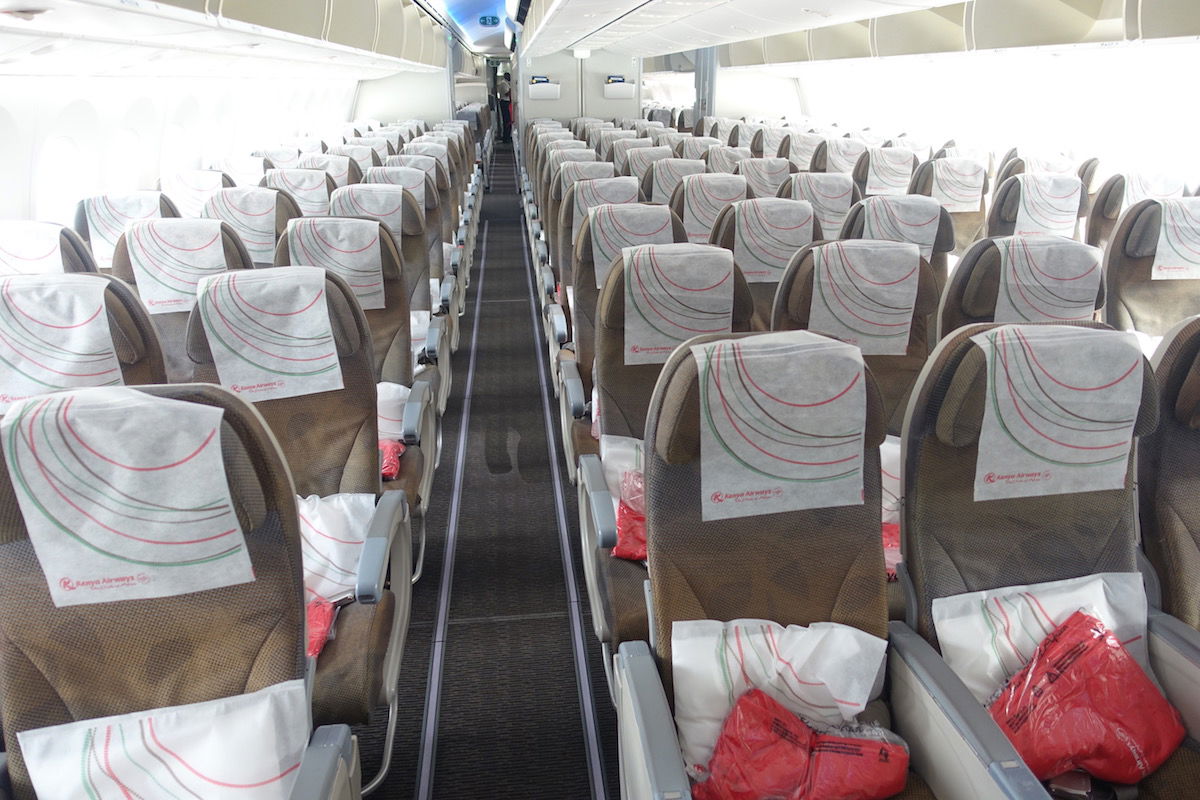 Kenya Airways 787 economy class
However, they'll only operate the flight if they can sell all seats. How much is Kenya Airways charging for the 234 seats?
Booking one of the 30 business class seats will cost $4,000
Booking one of the 204 economy class seats will cost $3,350
Yep, that's the fare for a one-way ticket from Nairobi to New York. As you can see, the fare difference between business and economy is minimal, and that's likely because they realize demand for this flight is pretty inelastic, and getting people to spend an extra $650 over the already super high fare might be tough.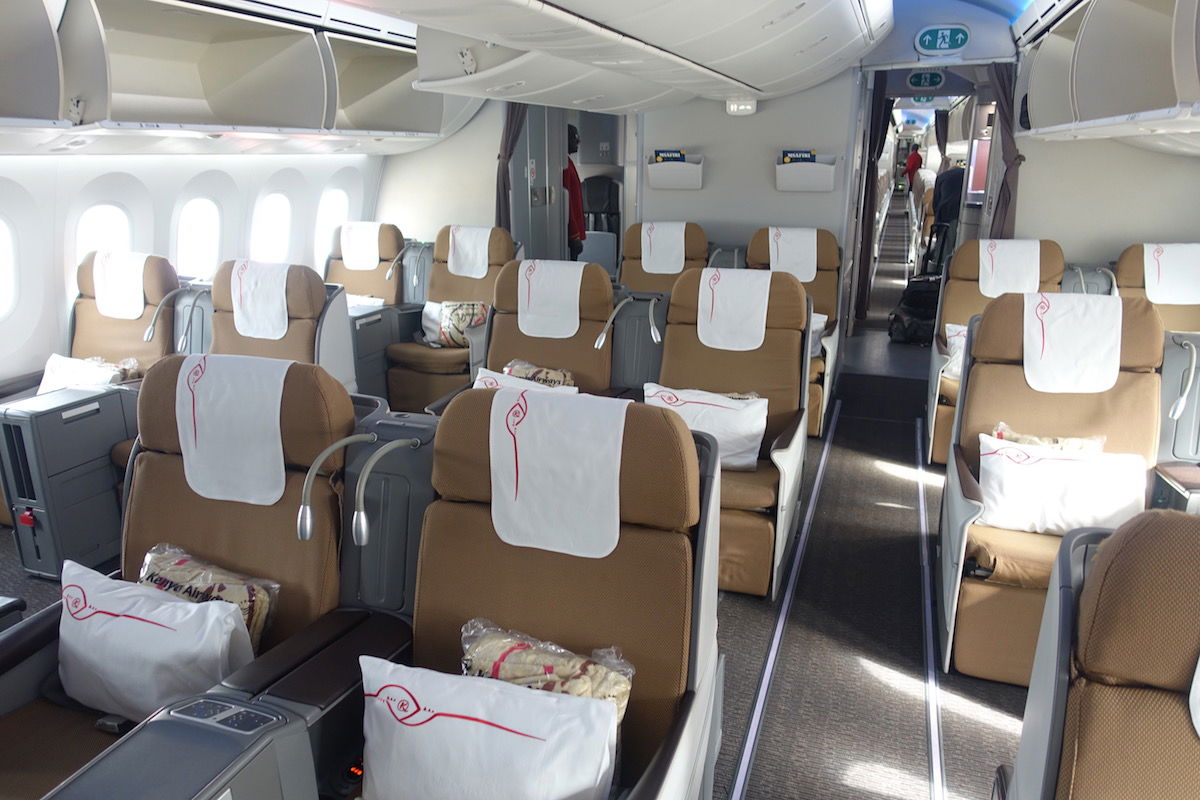 Kenya Airways 787 business class
Is this price gouging, plain and simple?
We'll see if this flight actually operates. They're taking bookings today, and claim they'll only operate the flight if it's full.
That raises the question of whether Kenya Airways is price gouging, or whether this is just the free(ish, yet very government subsidized) market at work.
If they do indeed sell all seats, they'd be looking at $803K in revenue. Presumably they'll have to fly the plane back empty, so let's really call it just over $400K in revenue in each direction, to spread it out over the roundtrip journey.
I'll admit I'm not familiar with Kenya Airways' exact operating costs compared to other airlines, but that seems outrageously high, more than they'd get on virtually any other flight.
Put another way, are they averaging $1,700+ per person fares one-way between Nairobi and New York under normal circumstances, with a 100% load factor? I'd guess not.
Normal roundtrip economy fares are closer to ~$1,000 on this route, and I know for a fact the airline isn't running anywhere close to a 100% load factor on this route under normal circumstances.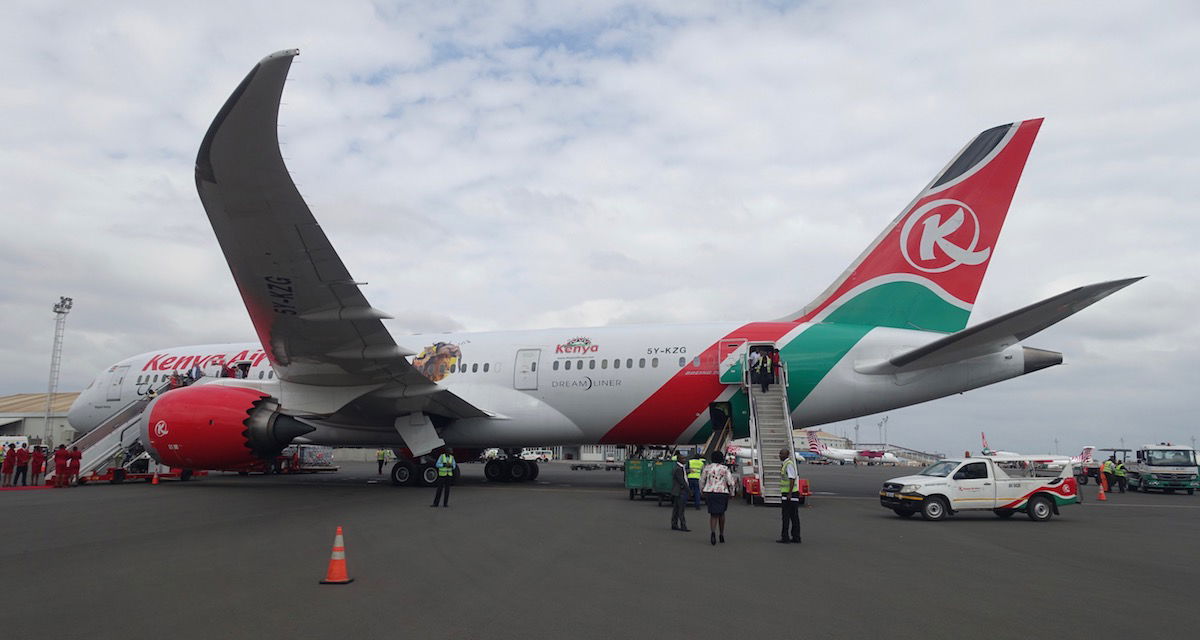 Kenya Airways 787-8
Bottom line
While some airlines are operating special flights, they sure do come at a cost. Some airlines are being reasonable and just trying to cover their costs, though it seems to me like other airlines are really trying to take advantage of this situation to profit.
I can't help but feel like Kenya Airways falls in the latter camp here.
At the same time, if people haven't returned home at this point, to some extent I feel like it's on them? Obviously there are some exceptions (like those who have been trying to help during this crisis), but aside from that…
What do you make of Kenya Airways' New York flight this evening — are they being reasonable, or is this price gouging, plain and simple?