Yesterday I flew from Toronto to Brussels in Jet Airways business class. Despite a few hiccups, it was a pleasant flight all around, and exceeded my expectations.
From there I had a three hour layover before my connecting flight to Doha in Qatar Airways business class.
When I checked in with Jet Airways at Toronto Airport I only received a boarding pass as far as Brussels, which is what I expected given that Jet Airways and Qatar Airways don't partner.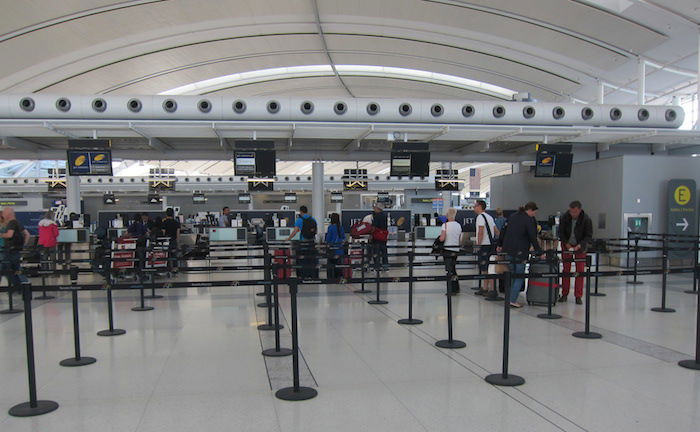 Jet Airways Toronto Airport check-in
Qatar Airways doesn't have a transit desk in Brussels, so I headed to the British Airways Lounge for my three hour layover. The plan was to then head to the gate a bit over an hour before departure to retrieve my boarding pass once the gate had "opened."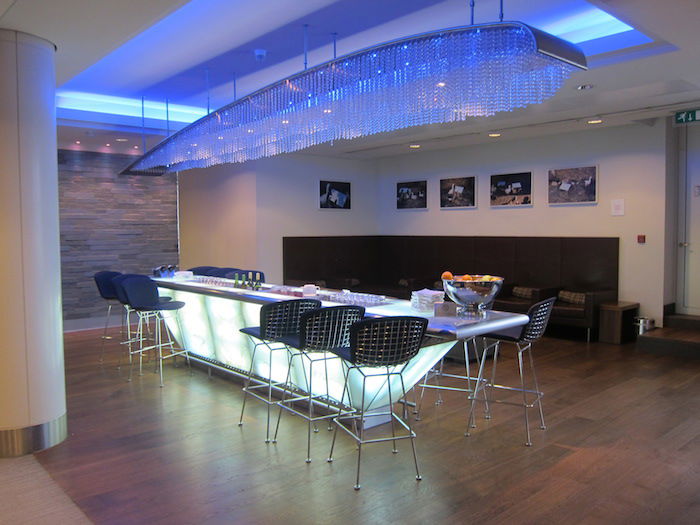 British Airways Lounge Brussels Airport
My flight to Doha was at 11AM, and at 9:45AM I left the lounge for the gate. As I walked up to the gate with my passport in hand, the gate agent said "Mr. Schlappig?" She knew my name… odd.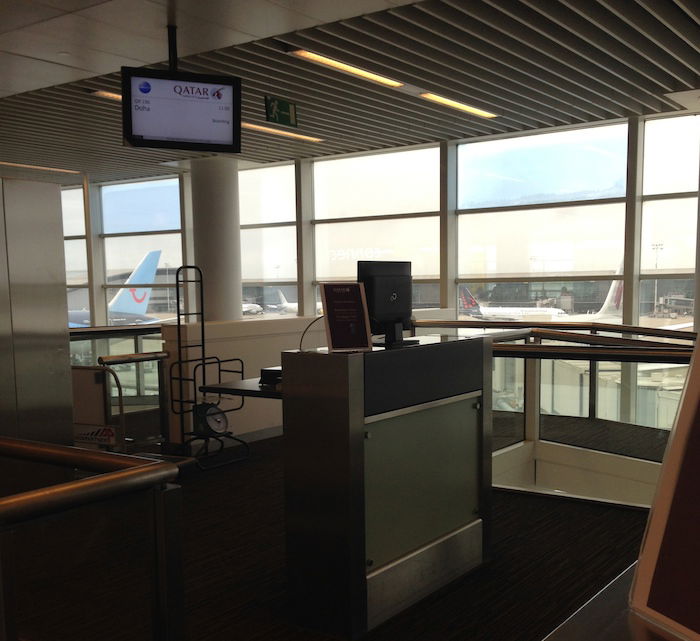 Qatar Airways gate Brussels Airport
Agent: "Let's get you checked in here, I just need your paper ticket, please."
Me: "A paper ticket? I'm on an electronic ticket issued by American."
Agent: "Hmmm. I saw that this was originally issued as an electronic ticket, but it looks like you requested for it to be converted into a paper ticket at some point."
At this point two thoughts went through my head:
Was someone being malicious? In the past I've had people change and cancel my tickets, so was that the case here?
Did the delay in Philadelphia cause this? On the same award ticket I was flying from Philadelphia to Toronto and had a four hour delay. When it finally came time to board over four hours late it was past midnight, so since it was the following calendar day the boarding pass reader was rejecting everyone's boarding passes since it showed the date as being invalid. As a result were passengers never correctly loaded onto the flight, meaning onwards flights were canceled/something weird happened?
Me: "So I know what a paper ticket is and can assure you I never requested that. My only thought is that one of the previous flights on the reservation was delayed by four hours and the agent was having problems with the computer, so maybe that caused this?"
At this point boarding was well underway, and she hopped on the phone. First she called Jet Airways to see if they had done something with the ticket. They told her to call American instead, so she called around the airport trying to find an American ticket agent at the airport… only to realize American doesn't fly to Brussels anymore.
Then she called US Airways, who said they had nothing to do with it either.
At this point the gate supervisor was getting antsy since they were on the final boarding call, so she made a phone call. After a bit of pressure my ticket was "released" in such a way that I could board the flight, and I was among the last aboard.
I've dealt with a lot of ticketing oddities, but this was the first time this had happened to me. I'm still not sure if someone was trying to be malicious, or if this was a function of flying an American issued ticked for travel on US Airways, Jet Airways, and Qatar Airways, and having some operational issues.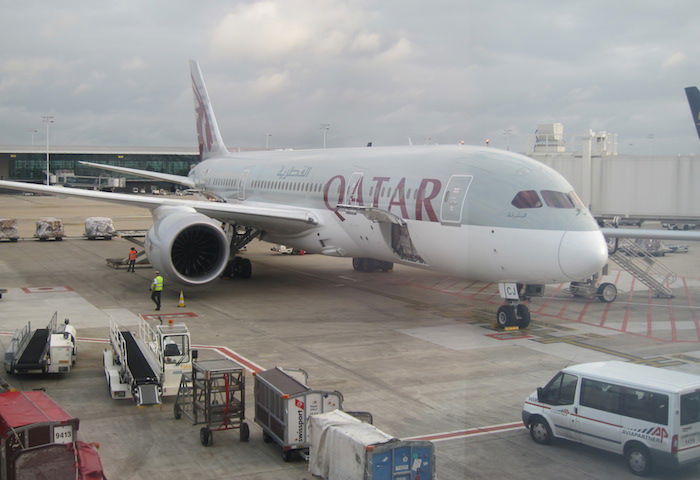 Qatar Airways 787
It all ended well, and after thanking the agents and commenting what a high pressure job they have, I was onboard what is hands down the most gorgeous 787 in the skies…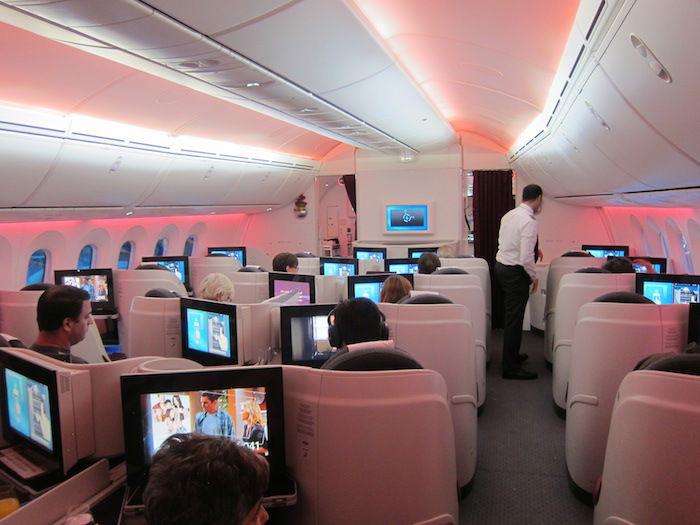 Qatar Airways 787 business class cabin
Has anyone ever had a similar situation happen on an award ticket, or have a theory as to what happened?