Juneyao Airlines is a Star Alliance Connecting Partner, and is an airline that has been on my radar to fly. The airline has a total of 10 Boeing 787-9s on order, which have quite nice interiors.
The airline only began long haul operations as of this year, as the 787 is their first wide body plane. This past summer the airline began flying from Shanghai to both Helsinki and Athens.
Well, the airline has now announced a third destination in Europe, though as a tag flight.
Juneyao Airlines Launching Manchester Flights
Juneyao Airlines will begin flying 3x weekly to Manchester as of March 30, 2020. The catch is that the route will be operated as a connecting service from their Helsinki flight.
The new flight will operate with the following schedule:
HO1609 Shanghai to Helsinki departing 12:55AM arriving 6:00AM
HO1609 Helsinki to Manchester departing 7:30AM arriving 8:30AM
HO1610 Manchester to Helsinki departing 10:00AM arriving 3:10PM
HO1610 Helsinki to Shanghai departing 5:30PM arriving 7:30AM (+1 day)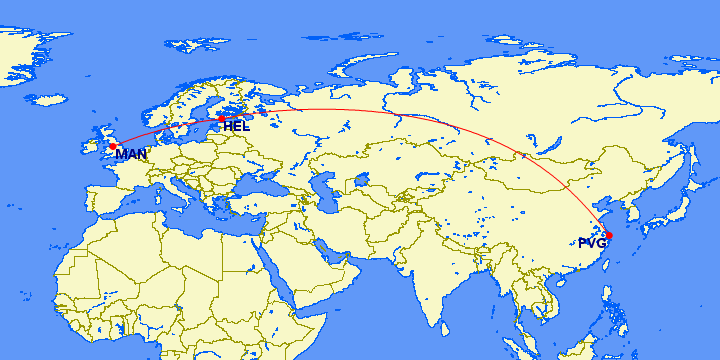 The airline will continue to operate daily between Shanghai and Helsinki, though only three of those flights will continue to Manchester every week. As a point of comparison, the days where the plane "turns" in Helsinki, the schedule will be as follows:
HO1609 Shanghai to Helsinki departing 12:55AM arriving 6:00AM
HO1610 Helsinki to Shanghai departing 4:30PM arriving 6:30AM (+1 day)
As you can see, they just adjust the schedule by an hour on the return flight to facilitate the turn. The plane was otherwise on the ground in Helsinki for most of the day, so they can add the Manchester turn with minimal effect.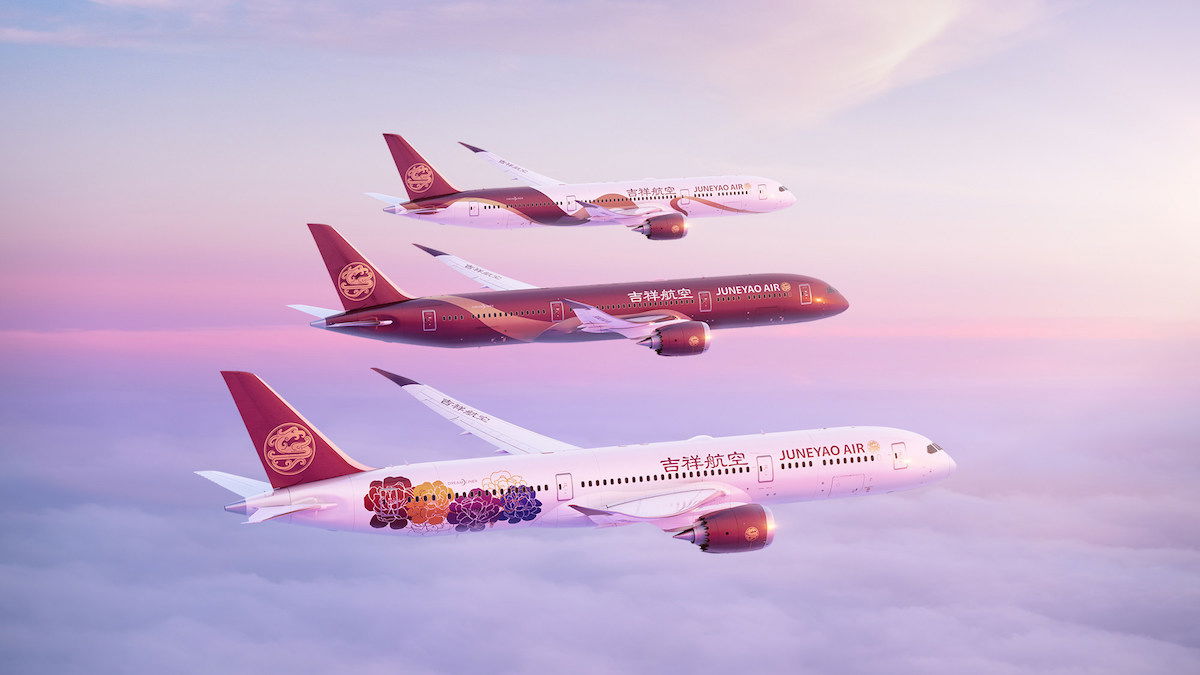 Juneyao Airlines 787-9s
While this is the first link between Manchester and Shanghai, the airport already has some service to Southeast Asia & China, including on Cathay Pacific to Hong Kong, Hainan Airlines to Beijing, and Singapore Airlines to Singapore.
This Will Also Be A Fifth Freedom Flight
The Helsinki to Manchester flight is expected to be a fifth freedom flight, meaning that you'll be able to book the airline exclusively between Helsinki and Manchester, should you want to.
The flight isn't yet on sale, so we don't know what the pricing will be like, but this is an exciting prospect.
Juneyao Airlines 787-9
Juneyao Airlines' 787-9s feature a total of 324 seats, including 29 business class seats and 295 economy seats.
Business class seats are the Vantage XL variety, and are in a 1-2-1 configuration.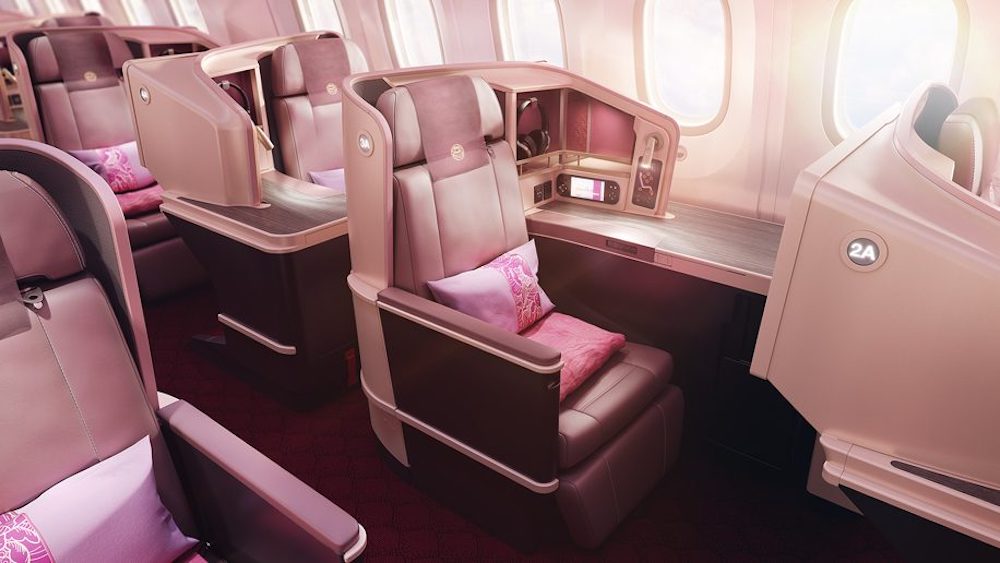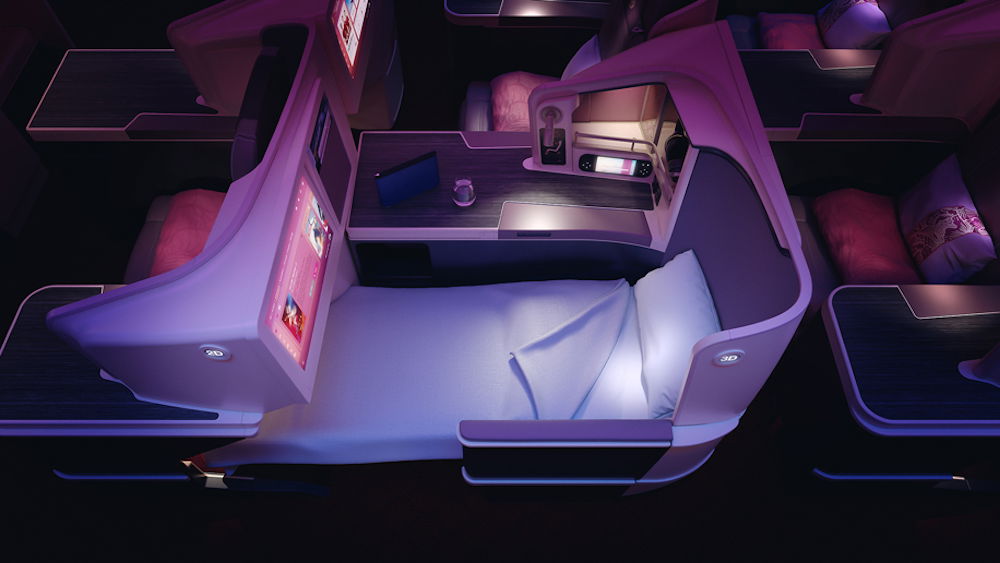 Meanwhile in economy they have a pretty standard 3-3-3 configuration.
Bottom Line
Juneyao Airlines is adding a third destination in Europe, though in this case it's a tag flight to their existing Helsinki service. As of March 2020, Juneyao Airlines will fly 3x weekly to Manchester via Helsinki.
What do you make of Juneyao Airlines' new route?