Earlier in the week I wrote about how Jet Airways made the decision to cut ties with American as of December 31, 2017. As of that date it will no longer be possible to earn or redeem AAdvantage miles for travel on Jet Airways, which is a real shame.
The motive here seems pretty clear. Delta and Jet Airways introduced an expanded partnership last March, giving travelers more access to the Indian market. Delta's partnership with Jet Airways is much closer than American's partnership with Jet Airways is, and there are even rumors of Delta buying a 24% stake in Jet Airways.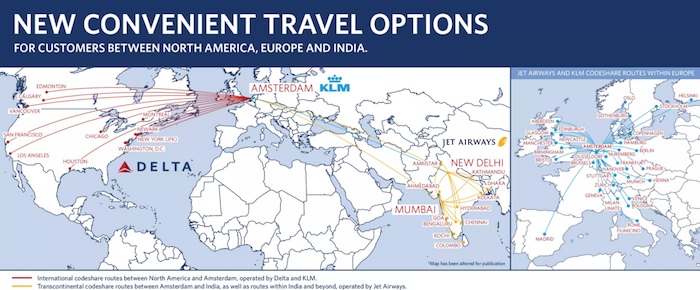 So it's no surprise that Jet Airways cut ties with American, or perhaps more accurately, that Delta forced asked Jet Airways to cut ties with American.
Well, it looks like there are more partnership cuts coming for Jet Airways, and they're pretty telling. Jet Airways has informed Jet Privilege members that they're also cutting ties with Austrian, Lufthansa, Swiss, and Turkish. Specifically, here are the dates as of which partnerships are ending:
Austrian — September 30, 2017
Swiss — September 30, 2017
Turkish — October 31, 2017
Lufthansa — December 31, 2017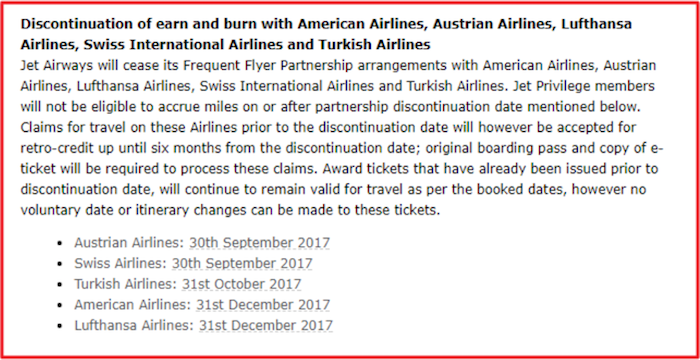 You can find a full list of Jet Airways' airline partners here. It's interesting to see Jet Airways cutting ties with the Lufthansa Group airlines, and also with Turkish. This ultimately isn't that different than Jet Airways cutting ties with American. Keep in mind that Jet Airways also has expanded cooperation with KLM in Amsterdam, so presumably they're choosing to pursue that in lieu of continuing their relationship with Lufthansa.
While I don't think this is imminent, one has to wonder if the end game here is that Jet Airways will eventually SkyTeam. Air India joined Star Alliance a few years ago, and with Jet Airways expanding their cooperation with a couple of SkyTeam carriers, it seems like that's a possibility, and it could be a win-win.
That being said, there's also a decent chance it doesn't happen. Delta has joint ventures with both Virgin Atlantic and Virgin Australia, yet neither airline belongs to SkyTeam.
Regardless, Jet Airways is in a unique position at the moment — Etihad has a 24% stake in them, and Delta has a successful partnership with them and is potentially also considering an ownership stake. I suspect this will only get more interesting over the coming months.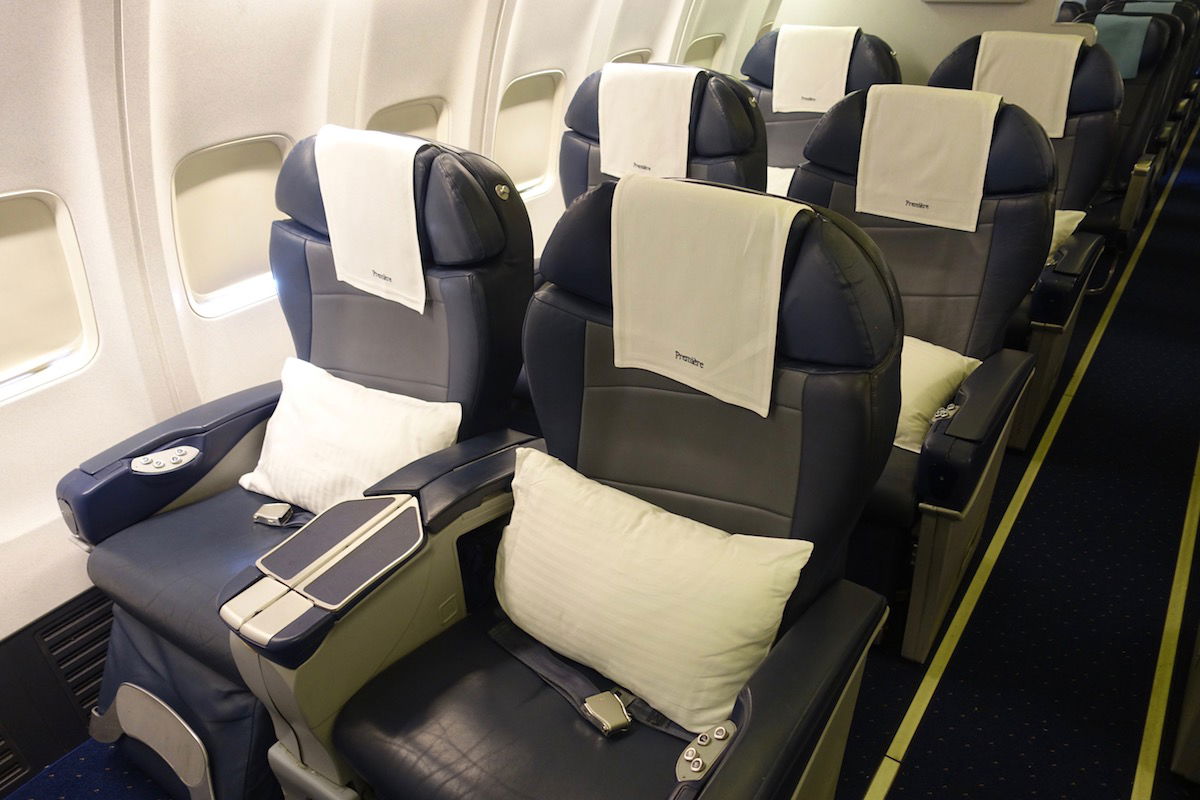 Jet Airways 737 business class
What do you make of Jet Airways cutting ties with four Star Alliance airlines?
(Tip of the hat to Neeraj)