Air India has sorta kinda (not really) been in the process of joining the Star Alliance for years now. Several years back they were going to join, though their invitation was revoked when they didn't meet Star Alliance standards.
In December 2013, talks once again began about them possibly joining the Star Alliance.
Then in May it was announced that Air India would actually join the Star Alliance in July 2014. Not surprisingly this wasn't without drama, as a couple of weeks later there was speculation as to whether they were really fit to join the Star Alliance.
Basically, Air India joining the Star Alliance is the third most dramatic thing in the airline industry, after:
Anyway, the Star Alliance met in London yesterday to vote on Air India's entry into the Star Alliance. Based on this article in the Mint, it seems as if Air India's entry into Star Alliance was approved, and they'll be joining on July 11, 2014:
State-owned Air India Ltd will join the Star Alliance grouping on 11 July, according to a person with knowledge of the development.

The Star Alliance board, a group of 23 of the world's biggest airlines, met in London on Monday to vote on the proposal of Air India's entry into the prestigious club, the person who declined to be named said.

Air India chairman Rohit Nandan, who was in London to attend the Star Alliance board meeting, could not be immediately reached for a comment on the development.
In terms of mildly odd things to put in an article:
Ironically, the induction of Air India into the alliance coincided with the anniversary of the day a bomb exploded mid-air on an Air India flight operating on the Montreal–London–Delhi route. The plane crashed into the Atlantic Ocean in Irish airspace on 23 June in 1985.
Oh… well, that's good to know.
As Wandering Aramean notes, the Star Alliance employee website has already been updated to include Air India's logo: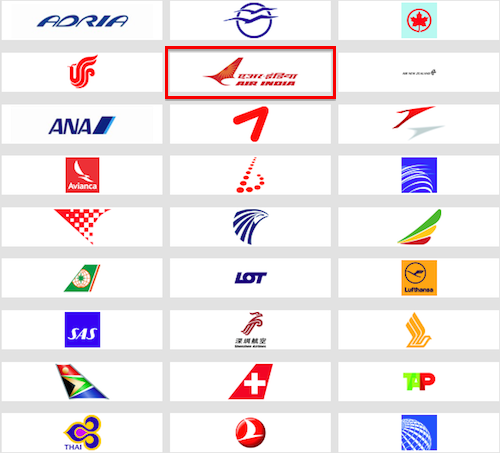 I can't wait for Air India to join the Star Alliance, so I can finally redeem miles for the world's ninth best first class product! 😉