Many of you have probably heard of US pre-clearance facilities, available for US-bound flights at select airports around the world, including Abu Dhabi, Dublin, and Toronto, just to name a few. The idea is that you clear US immigration before boarding your flight to the US, as a means of making the process more seamless once you land in the US.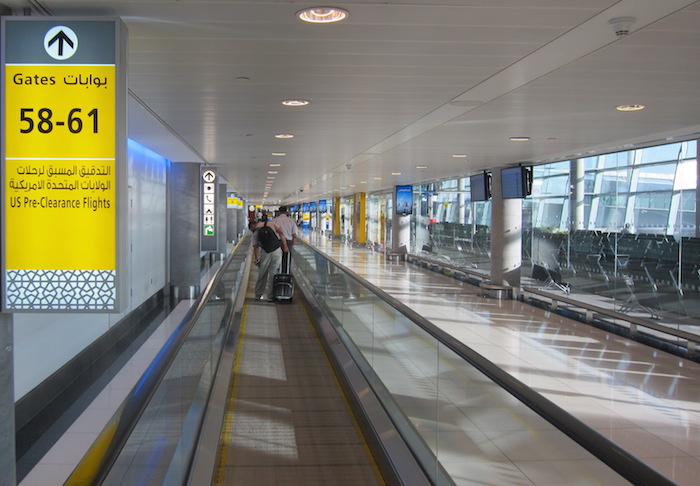 US pre-clearance facility signage at Abu Dhabi Airport
As someone with Global Entry I selfishly don't love the concept, since immigration on arrival takes me a few minutes at most on the front-end. However, I understand the concept in theory:
Some US airports have insane immigration wait times (yesterday I arrived from Fiji and we had to stay on the plane at LAX because the immigration hall was so backed up), sometimes with queues over an hour long
The US is one of the few countries in the world without a sterile international transit facility; this means you have to clear US immigration even if you're only making an international-to-international connection in the US (almost all other countries allow passengers connecting internationally to stay in transit without clearing immigration)
It's a way of screening high risk passengers before they board flights to the US, which in theory makes more sense than screening them upon arrival

US pre-clearance facility signage at Dublin Airport
Well, the US may not be the only country to operate pre-clearance facilities for much longer. Japan is now considering adding pre-clearance facilities abroad, and it's something I really can't make sense of. Specifically, Japan wants to add pre-clearance facilities in South Korea and Taiwan as a way of easing congestion at their own airports, given that about a third of Japan's tourists come from those two places.
How do they envision this working? Per Nikkei Asian Review:
Travelers using the preclearance program would take care of most of the inspection process at their local airport, including interviewing Japanese authorities and providing fingerprints and photos. They would be directed to a special lane upon arrival in Japan, where they would go through a much-shortened screening, skipping the steps that were handled ahead of time.

The government plans to start with South Korea and Taiwan before expanding the program elsewhere. It is in talks with authorities to send immigration officials to major airports in both locations, aiming to put the program in place in fiscal 2017.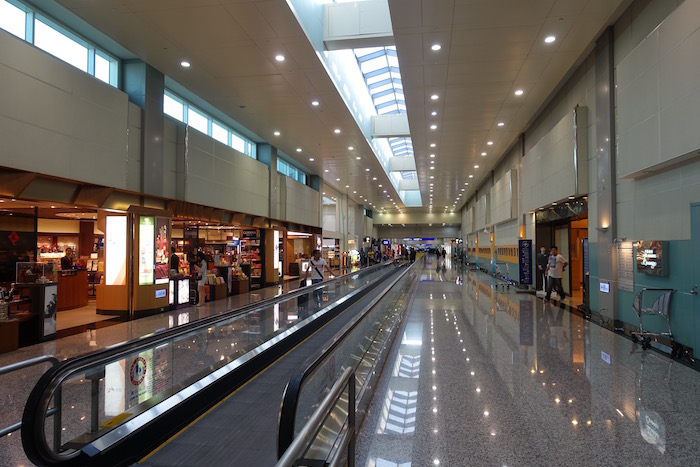 Taipei Taoyuan Airport, which would potentially have a pre-clearance facility
The government is apparently aiming to reduce wait times to 20 minutes at most, which is an admirable goal. However, in practice it just doesn't seem practical:
Pre-screened passengers would still have to go through immigration formalities, though apparently just a shorter version of them (with US pre-clearance, you essentially land as a domestic passenger)
If connecting internationally in Japan you don't have to clear immigration, so this would only apply to a fraction of passengers, which seems like it would contribute to confusion (meanwhile on US bound flights, all passengers have to go through immigration)
Historically pre-clearance facilities have led to departure delays for flights, which could be very bad for airline operations, since so many passengers are connecting international-to-international with fairly short connection times in Japan
What do you make of the possibility of Japan adding pre-clearance facilities in South Korea and Taiwan?
(Tip of the hat to LoyaltyLobby)