As someone who typically has lounge access at airports, I can't say I've ever had the desire to visit a bar at an airport, where I have to pay for food and drinks. However, a new concept in Hong Kong changes my impression of that…
Plaza Premium's new Intervals Bar Hong Kong
Plaza Premium has just opened Intervals at Hong Kong Airport (HKG), which is a bar that looks like heaven for aviation geeks.
Why am I writing about an airport bar? Well, for one, Intervals is located in Hong Kong Airport's Sky Bridge, which is a 200 meter long bridge above the apron. While I haven't been to Hong Kong Airport since this opened, the views from the Sky Bridge are apparently amazing.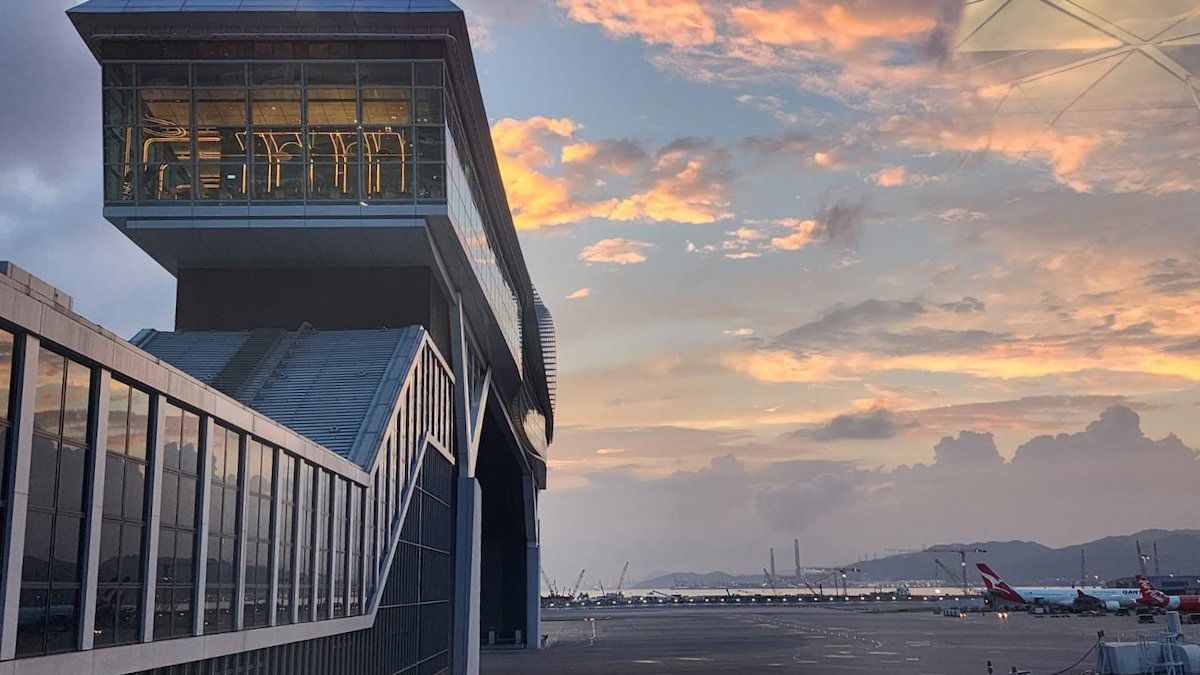 Intervals Bar features floor-to-ceiling windows, and looks more like a high-end bar you'd find in a city, rather than a bar you'd expect to find in an airport. This isn't the Corona Beach House at Miami Airport (MIA) — I think the pictures reflect that.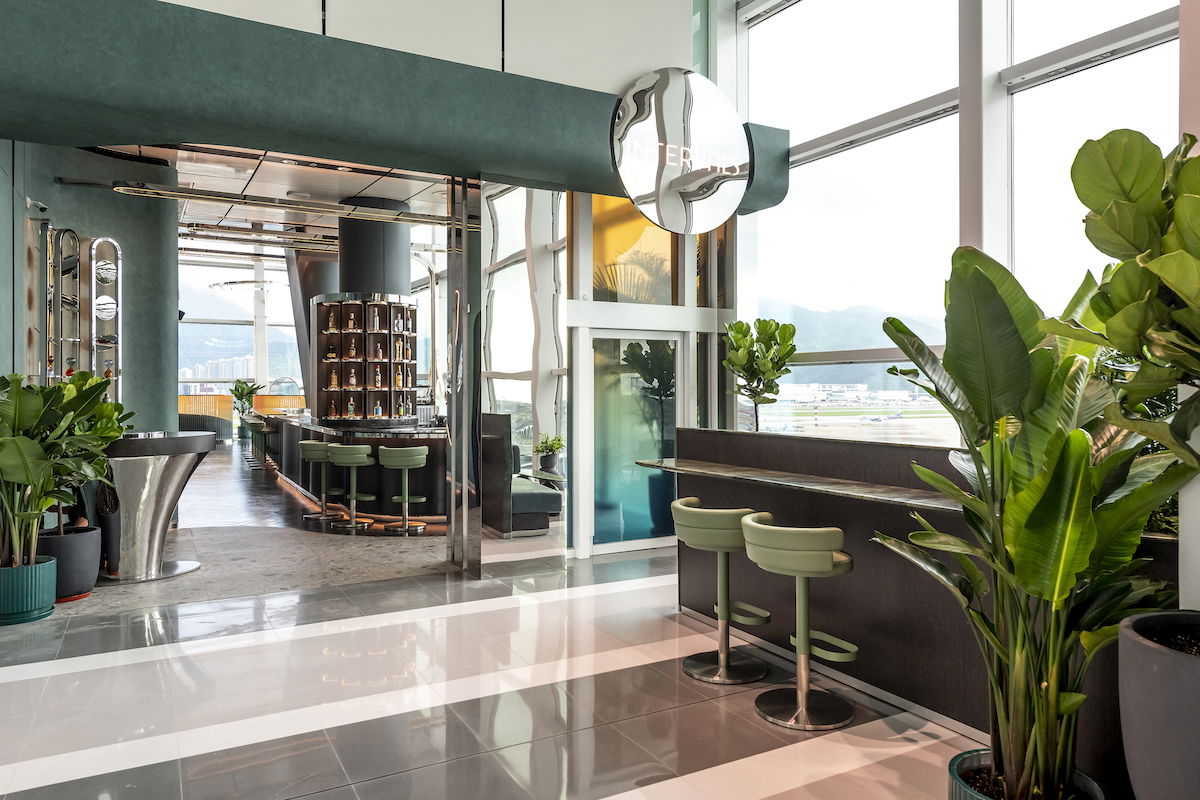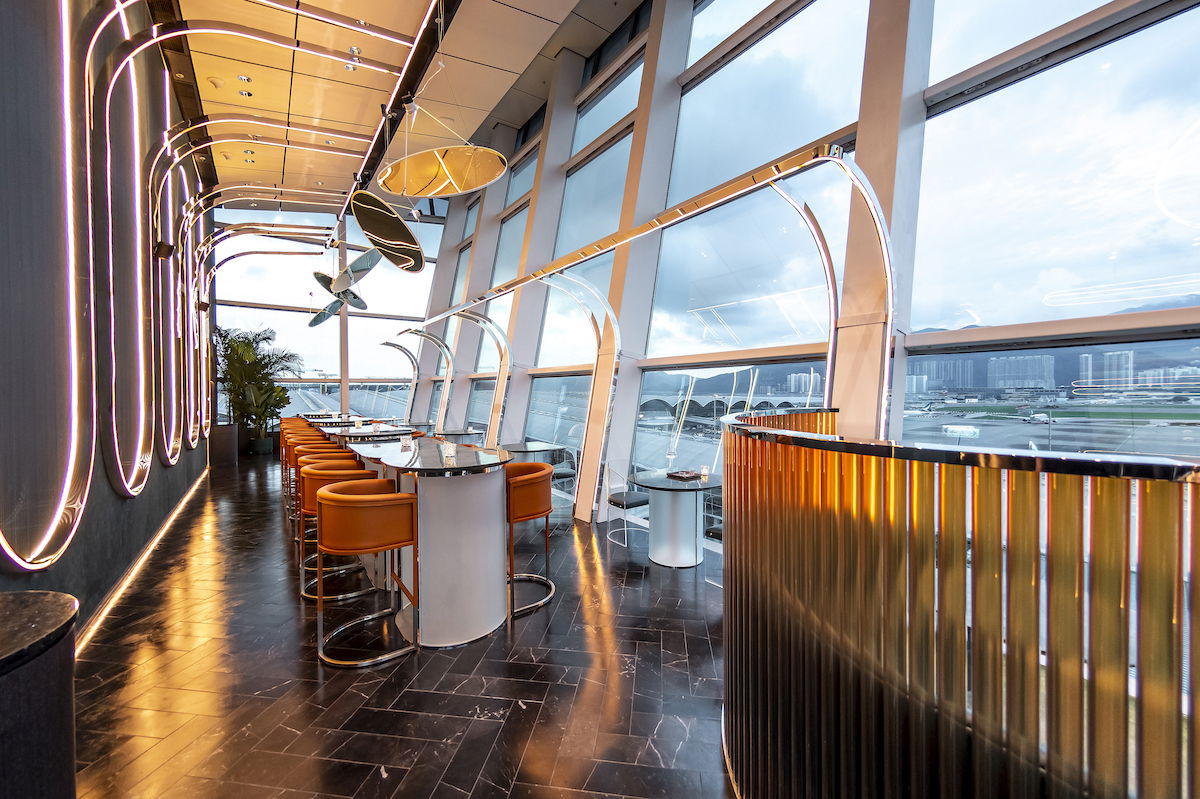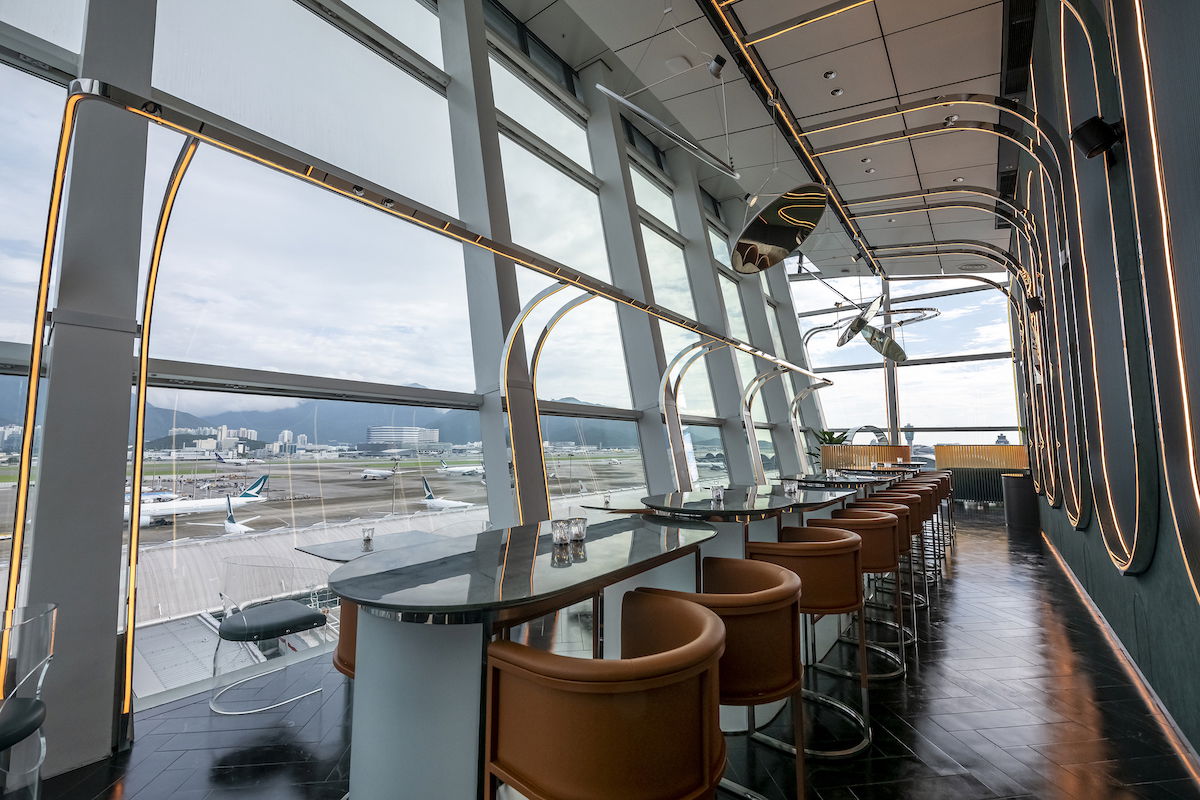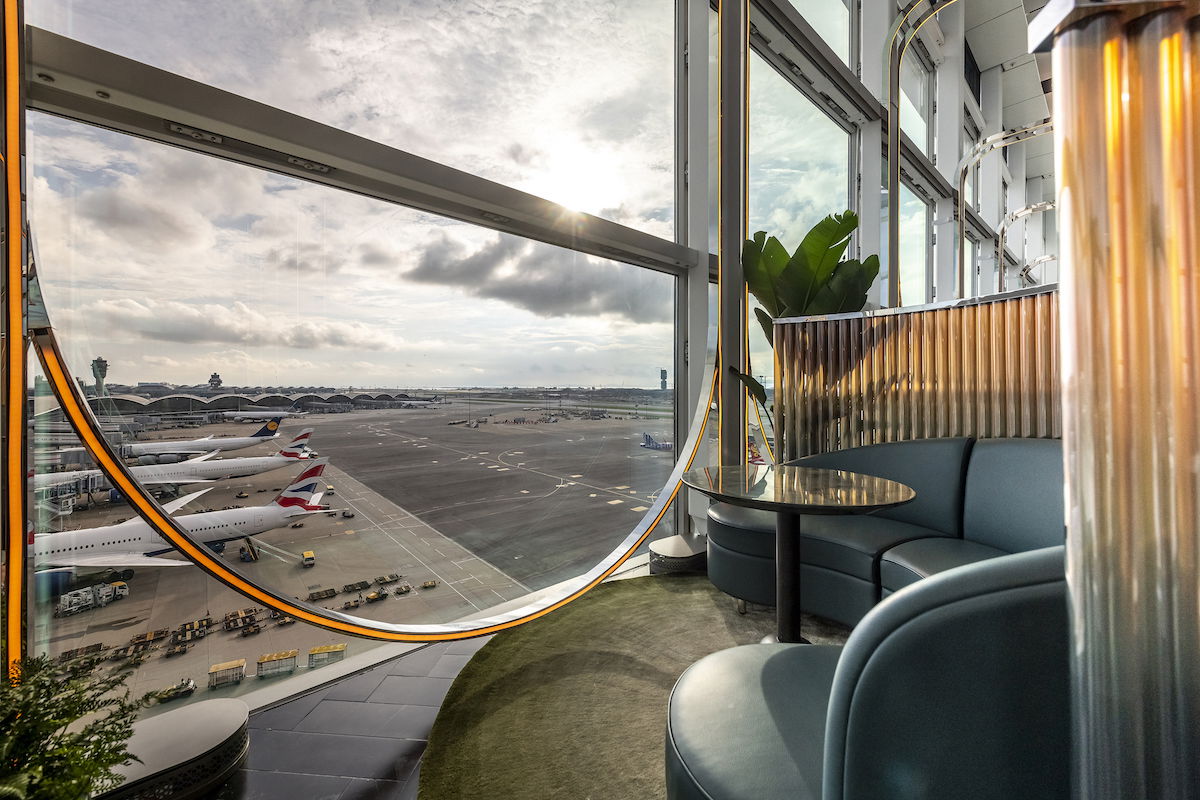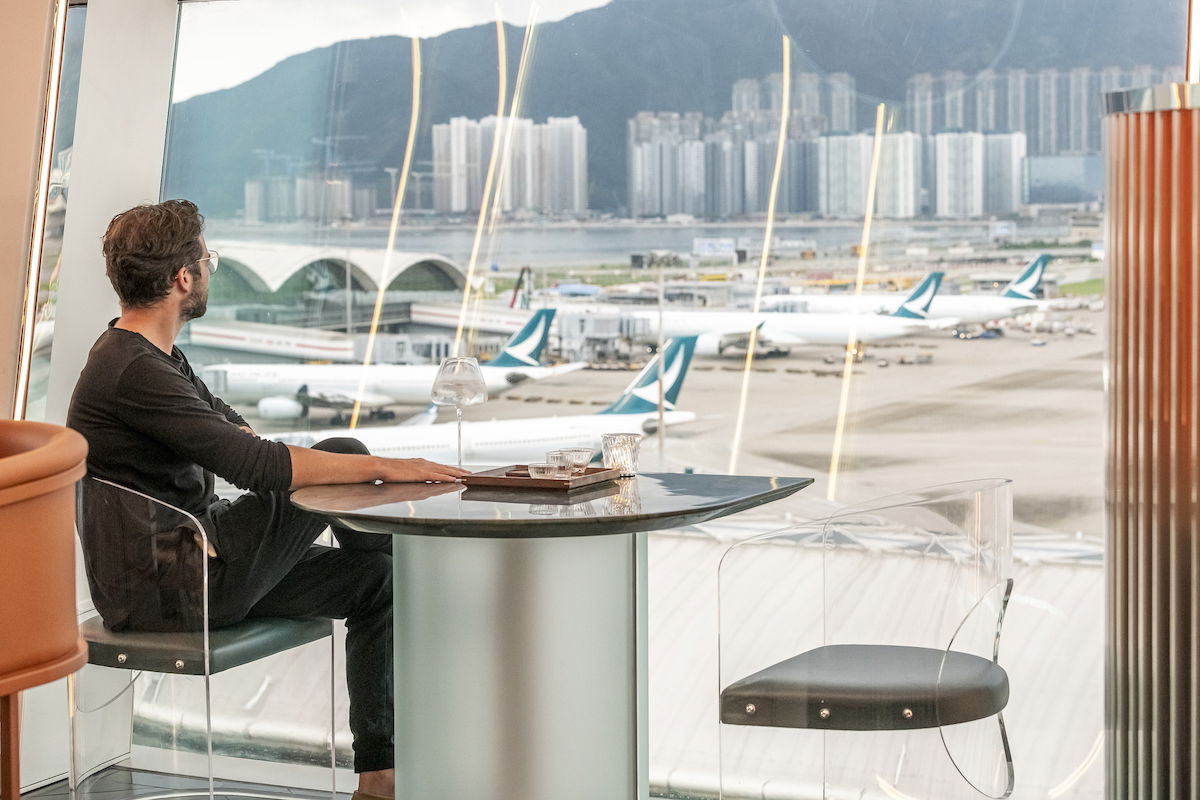 Here's how Plaza Premium describes the reasoning behind the "Intervals" name:
The concept and the name 'Intervals' is inspired by the idea that the time of day becomes fluid while travelling, and that instead key actions are measured in intervals of time – whether it's how long it takes to clear security, the transit time, the time it takes to get to the gate, or the time between boarding time and final call.
It's not just that the views and interior design are beautiful, but quite a bit of thought has also been put into the food & beverage offerings.
For example, Intervals offers cocktail flights, with different options depending on how much time you have:
Intervals' drinks programme showcases a series of miniature sips, known appropriately as a 'flights of cocktails', that have been tailored to how much time a guest has to spare ranging from a 15 minutes to a 45 minutes experience. The shortest 'flight of cocktails' is the 15 minutes experience which offers two beverages including To Dream, made with Tequila, chamomile-vanilla tea, bianco vermouth, and sparkling wine; and To Wake, a blend of nitro-brewed coffee, Cognac, and topped with a tofu-hazelnut cream. For those with 30 minutes to spare, a longer experience includes a four-cocktail 'flight,' while those with 45 minutes may want to experience a flight of six, which include To Begin, a frozen cocktail made with Nigori sake, honeydew, and galangal, and To Maturity, featuring a Calvados, sweet wine, and topped with wheat beer.
For food, Intervals has a tapas-style concept:
Intervals' food experiences are also tailored to travellers' available interval of time. The offering of an elevated and global take on "pinchos" (tapas-style bar snacks) allows guests the flexibility of picking just one or as many pieces as they desire from an ever-changing rotation of eight types from a roving custom-made trolley. These include a special take on the classic Hong Kong Prawn Toast with Sakura Shrimp; Fig and Goat cheese on Rye with Honeycomb Crumbs; and Mini Taco with Glazed Turkey Meatballs, amongst others.
You can find the cocktail menu here, and find the food menu here.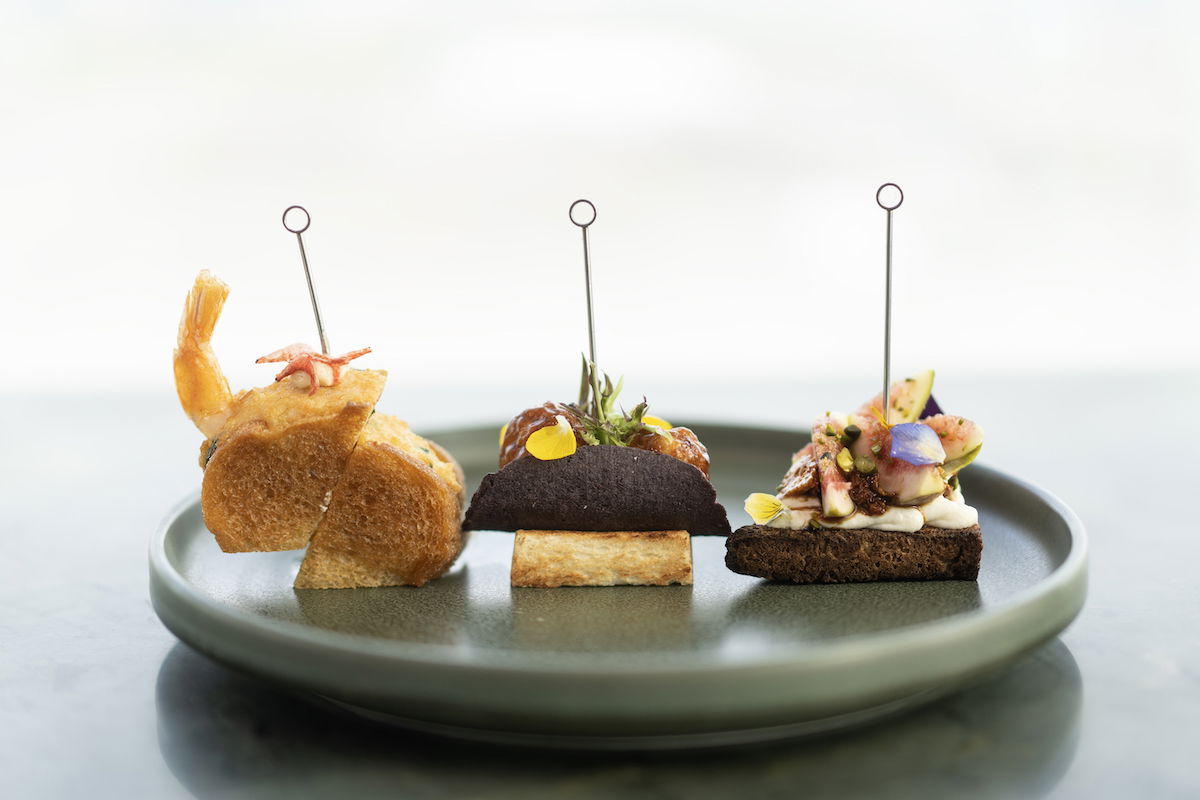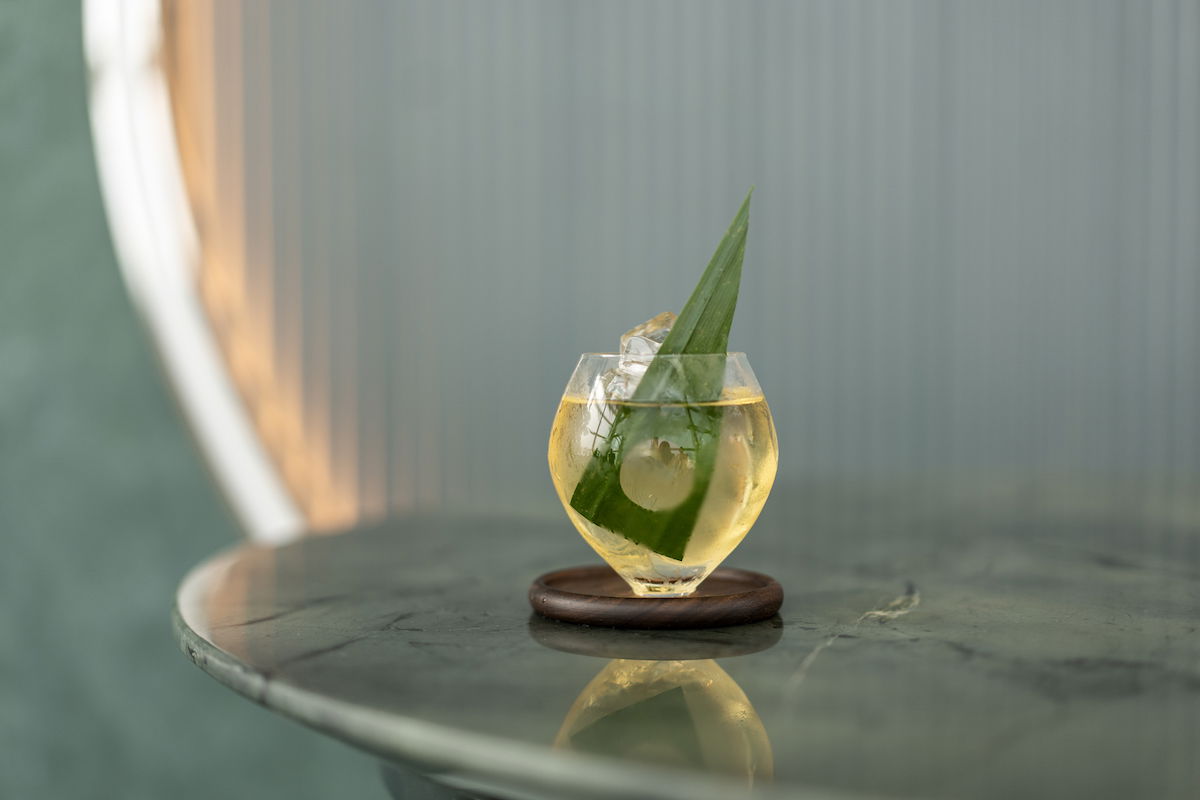 Through July 26, 2023, Intervals is in a soft opening phase, and is open daily from 9AM until 6PM. Then as of July 27, 2023, Intervals will be open daily from 7AM until 1AM.
I'm 100% going to check this out the next time that I pass through Hong Kong Airport (which will hopefully be soon!).
This is a surprising direction for Plaza Premium to take
Many of you are probably confused. Plaza Premium is ordinarily an airport lounge operator, though in this case the company is launching a regular airport bar. This is a new concept for the company.
Unfortunately as far as I know, there's no tie-in here with lounge access. It sure would be nice if those with Plaza Premium lounge access could get some sort of a credit or set menu here, but it appears that the company is just trying something new.
Here's how Mei Mei Song, Plaza Premium's Director of Global Brands and Transformation, describes this new concept:
Mei Mei Song explains: "To celebrate our 25th anniversary, we wanted to create something unique with Intervals that makes the airport experience a part of the journey that travellers look forward to. Airports have transformed their retail and meal offerings tremendously over the years – and yet a sophisticated cocktail bar that is a destination in and of itself has not been done yet. This project takes a different spin from anything we've done before, and bringing on Victoria means we are creating a category-defining experience that is beyond drinks, driven by her creative vision."
I find this to be interesting. I wonder if Plaza Premium could have turned this space into a lounge, but decided to try a different concept, or if the airport designated this as a food & beverage outlet. Furthermore, will we see Plaza Premium open more airport bar and dining concepts?
Like I said, the best of both worlds would be if there were a tie-in with lounge access, like what we see with Priority Pass restaurants. Regardless, as an avgeek this place looks tempting enough to visit, even if I have to pay out of pocket.
Bottom line
Plaza Premium has opened Intervals Bar in the Sky Bridge at Hong Kong Airport. While Plaza Premium generally operates lounges, the company took a completely different direction here, and opened an airport bar. This looks awesome on all fronts. The design looks great, the views are amazing, and the food and beverage concept is much more imaginative than you'd typically find at an airport.
I can't wait to check this out. I just wish there were some integration into the Plaza Premium network, so that there would be a lounge angle to this…
What do you make of Intervals at Hong Kong Airport?