Reader Andrew recently asked me the following question via email:
Lucky, I will be flying first class for the first time next week (on Emirates). I've never worn pajamas on a plane before, so am wondering if it is appropriate to walk around the plane in them, given what a long flight it is?
This is a fun one!
One of the things I love about premium cabin flying is that it sort of brings us back to our childhood. Like, flying domestic first class on American you get a warm chocolate chip cookie. Where else do a bunch of adults get served warm chocolate chip cookies for dessert?
Similarly, in international first class you can have a slumber party in your pajamas. Other than on airplanes (or a party arranged on Craigslist), where do a bunch of grown up strangers sleep in pajamas?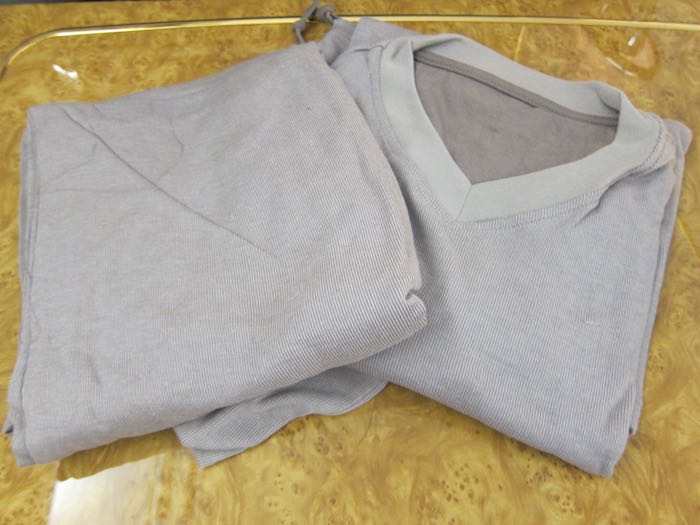 So here's my perspective on wearing pajamas on planes, and I'm curious to hear how you guys feel. As a general rule of thumb:
I wear pajamas on every longhaul international first class flight, whether it's a daytime or overnight flight
On longhaul business class flights I'll wear athletic shorts or track pants and a t-shirt in place of pajamas
I change into pajamas before the plane even leaves the gate, partly because I want to maximize my comfort, and partly because I want to keep the clothes I boarded with as neat/wrinkle-free as possible
For airlines that are known to keep their cabins warm or that have especially thick pajamas, I'll sometimes just wear the pajama pants, and then wear a light t-shirt as my top so I don't sweat
With that in mind, is it appropriate to walk around the plane in pajamas? Well, it goes without saying that it's appropriate to walk around first class in pajamas. And I also think there's nothing wrong with walking around business class in pajamas.
Personally I get a bit uncomfortable walking around economy in pajamas. I generally avoid walking through the economy cabin on longhaul flights anyway (I figure it's crowded enough, and the last thing they need it another person). But when I do, I usually at least put on a t-shirt rather than the pajama top. Is it necessary to change out of the pajama top? No. But it just personally makes me feel more comfortable.
But what makes Emirates unique is their onboard bar, which is shared between first & business class passengers. Personally I have no issues with wearing pajamas at the bar, as I've never found it to be awkward (other than one time involving a crew member, but that's a different story).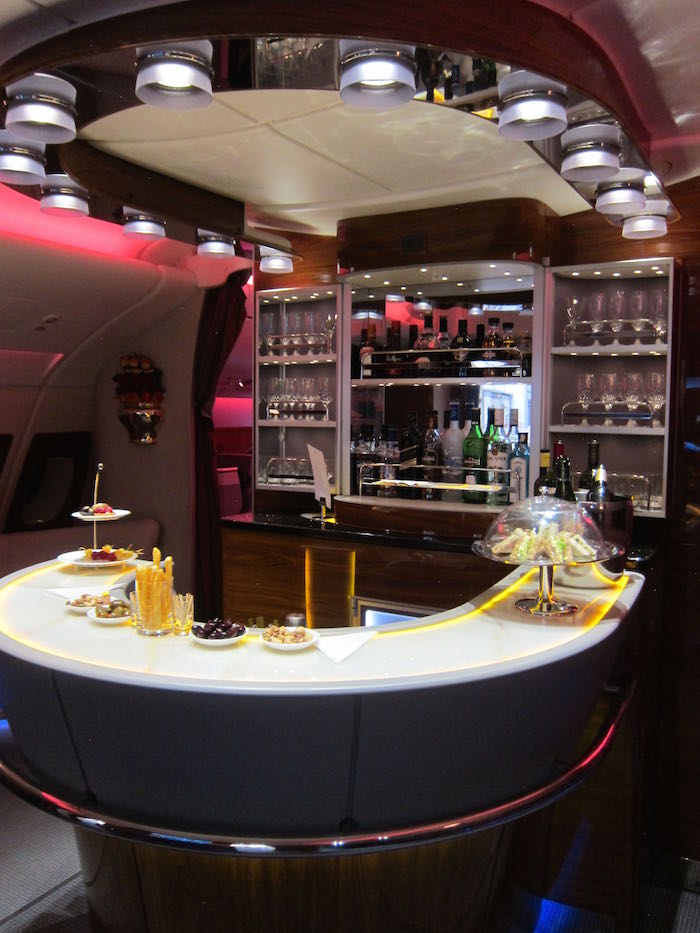 If anything gets awkward at the Emirates bar, it's the first class beverage selection. Keep in mind first class passengers have access to premium liquor/drinks, which aren't just supposed to be served to them in the first class cabin, but also at the bar.
So what's awkward is when the crew pours you a glass of Dom, for example, and then a business class passenger requests one as well, not realizing it's only intended for first class passengers. There's not really a cute way for the crew to say "sorry, that's not for you." Fortunately most crews are subtle about pouring first class drinks at the bar (by not doing so on the countertop), but I've had a few awkward situations.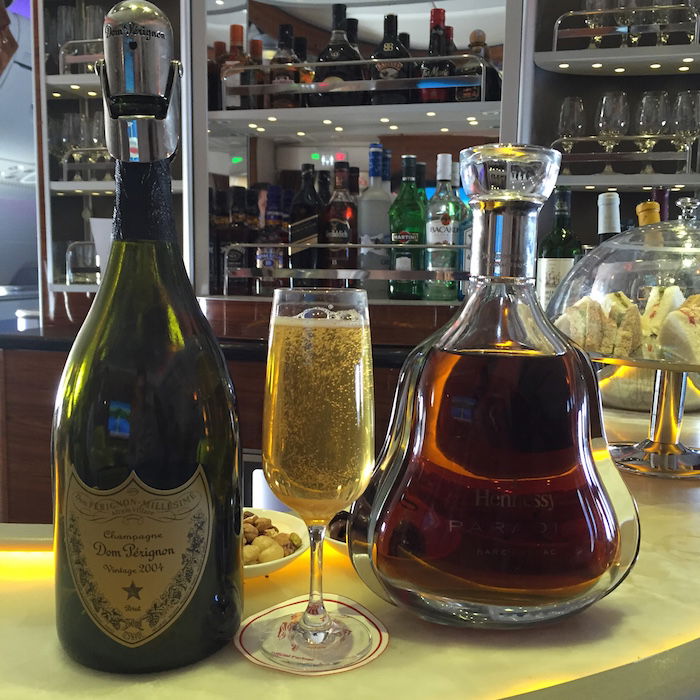 I suppose this is all a long winded way to simply say that there are no rules, and everyone has to do what they're comfortable with. No crew would find it strange if you wore your first class pajamas anywhere on the plane. So while I personally don't feel comfortable wearing the "full" pajamas if I'm walking through economy, otherwise I have no issue wearing them.
Ideally just change out of the pajamas before you get off the plane…
How about you — do you think it's appropriate to walk around a plane in pajamas?