COVID-19 has had a terrible impact on the hotel industry, and there's no doubt that a lot of hotels will be forced to close permanently because of this. We've already seen several hotels close permanently, and now we can add yet another hotel to the list.
The InterContinental Moorea Resort & Spa in French Polynesia is closing its doors permanently. As hotel management views the situation:
The lack of long haul flights to Tahiti and restrictions on inter-island flights has brought hotel occupancy to zero
Even after that, the countries that French Polynesia relies most heavily on for tourism are still being hit hard
When things reopen as of July 1, visitors will have to undergo a 14 day quarantine before going to other islands
Management believes a sustainable path to recovery is only possible with a vaccine, which they believe is only possible in late 2021 at the earliest
The same company also owns the InterContinentals in Bora Bora and Tahiti, which otherwise perform much better; as a result the company has taken out a large loan, and is focusing on a recovery at those properties
Here's the full note on the hotel's website:
The global health and economic downturn resulting from the novel Coronavirus (COVID-19) has had an exceptionnally devastating impact on the travel and tourism industry. A significant income generating sector from many countries in the world including French Polynesia, the pandemic-induced crisis has left many countries who rely heavily on tourism revenue under considerable strain.

Due to the scale of disruption faced by the tourism in "Tahiti and her Islands" and unforeseeable market conditions resulting from the COVID-19 pandemic, we regret to announce that the InterContinental Moorea Resort & Spa will not be reopening after the mandated closure period concludes.

The permanent closure of the InterContinental Moorea Resort & Spa has been a very hard but carefully considered decision taken to preserve our other hotels within Pacific Beachcomber hotel group.

You may contact your preferred sales representative or our reservations department for assistance with the cancellation of your bookings at the InterContinental Moorea Resort & Spa. Our reservations team is available to assist you by phone (+689 40 86 51 78) and by email ([email protected]).

On behalf of the Pacific Beachcomber family, I would like to send our sincere gratitude to each and every one of you for your longstanding dedication and service throughout the years. We will be delighted to pursue our valuable partnership with our other Pacific Beachcomber properties and our teams in Tahiti and Bora Bora look forward to welcoming our common customers soon in the respect of both the required sanitary measures we have implemented and the Tahitian culture.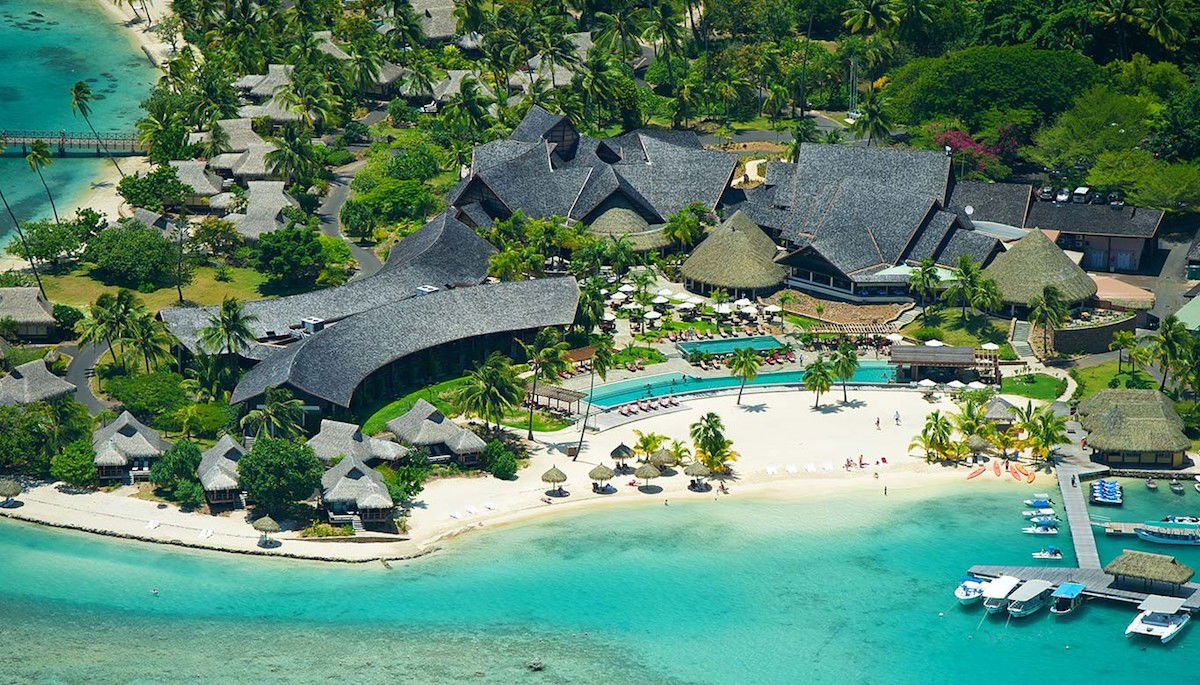 Bottom line
It's always sad to see hotels close, and all the corresponding job losses that go along with it. I can only imagine how tough a recovery will be for remote island resorts like this, when you add in general international travel restrictions, quarantine requirements upon arrival, etc.
Has anyone stayed at the InterContinental Moorea (or any of the InterContinentals in French Polynesia, for that matter)?
(Tip of the hat to @fotograaf)