IHG has this week announced that the InterContinental Hotels & Resorts brand will be undergoing a refresh, as the company has revealed a "distinctive global brand evolution." If you ask me, InterContinental is a brand that could desperately use a refresh. However, I'm kind of scratching my head at the details of this "evolution" — there's a lot of fluff, but not much substance.
InterContinental is a confusing hotel brand to me
Let me step back for a moment and say that InterContinental was actually the first hotel brand that I loved, around 15 years ago (when I was 18, so was old enough to check into hotels by myself). The brand has a special place in my heart.
For some context on why, Royal Ambassador is InterContinental's invitation-only elite status. Back in the day, InterContinental Royal Ambassador members could nominate a friend to be Royal Ambassador. The wild part was that those who were nominated could also nominate others, so it was really easy to become Royal Ambassador. This stuck around for years, and was awesome.
At the time, Royal Ambassador offered some of the strongest elite perks of any hotel program, from guaranteed early check-in and late check-out, to complimentary minibar drinks, to guaranteed upgrades. Gosh, I sure do miss those days of InterContinental.
The thing is, 15 years ago the hotel industry wasn't quite as competitive in terms of the number of brands and segments to choose from, especially in the luxury sector. While other hotel groups have evolved, I feel like InterContinental hasn't actually evolved that much.
Frankly, I'm not sure where exactly InterContinental is positioned nowadays. InterContinental refers to itself as the world's first and largest international luxury hotel brand, and that sounds about right to me. It's an old brand, and it has lots of hotels. However:
Where on the luxury scale does it fall? Is it sort of a competitor to Conrad, Grand Hyatt, and JW Marriott? Is it a bit higher end? A bit lower end?
To me it just seems like a brand that doesn't have much consistency, with properties that largely feel really generic and business centric
Admittedly all hotel groups suffer from some level of inconsistency, since the hotel groups are really catering to hotel owners and getting them to join their brand, rather than to guests. But I find that InterContinental is a particularly soulless brand. At least that's my impression.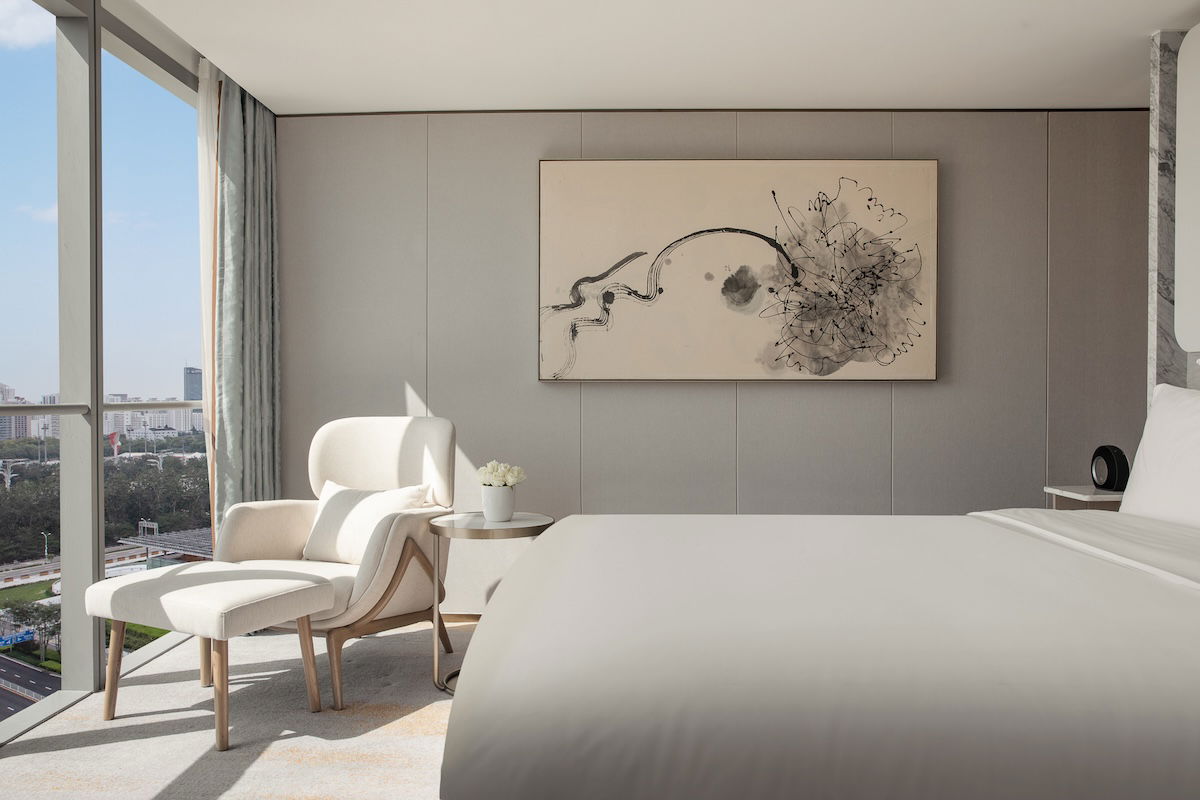 How InterContinental is reinventing itself
With the above out of the way, I'm delighted to see that the InterContinental brand is planning to evolve. Unfortunately after reading the press release about how the brand is changing, I'm not expecting a whole lot. The whole thing very much reads like when a hotel group launches a new brand, and promises free Wi-Fi and friendly service.
Here's how InterContinental describes the inspiration behind the brand evolution (I assume the consulting firm behind this rebrand was being paid on a per-buzzword basis):
InterContinental Hotels & Resorts, the world's first and largest international luxury hotel brand, is embarking on an exciting new chapter with the launch of an extensive global brand evolution.

As part of IHG Hotels & Resorts' luxury and lifestyle portfolio, InterContinental is set to yet again reimagine the luxury travel experience, striking a harmonious balance between freedom and familiarity. This transformative journey is driven by the brand's long held belief that travel can expand minds and connect cultures, enhanced by cutting-edge technology, innovative design, and the exceptional talents of InterContinental's diverse team members.
Meanwhile here's what Tom Rowntree, IHG's VP of Luxury Brands, had to say about these changes:
"This isn't a rebrand or repositioning; rather, it's a comprehensive transformation from start to finish of InterContinental, ensuring we stay at the forefront of crafting a luxury experience for the modern luxury traveler. Collaborating with our 215 hotels worldwide, we are committed to delivering precisely what todays and tomorrows guests, owners and colleagues require."

"At its core, this brand evolution revolves around our exceptional team members globally. Alongside a new brand service platform, we're introducing a fresh brand culture and a range of programmes aimed at attracting and retaining the finest talent in the industry. Our colleague brand culture is grounded in InterContinental's core belief that travel expands the mind. We unite in diversity and wherever you are in the world, you belong at InterContinental."
Here are the changes that InterContinental is promoting:
InterContinental will help guests "shape shift" throughout the day with scientifically backed food and beverage programs aimed at helping guests reduce travel fatigue, and guests will receive access to Timeshifter, a jet lag app
InterContinental will partner with neuroscience-based designer Isabelle Sjovall to "revolutionize guestroom spaces to enhance the restorative process needed for travel fatigue and reimagine other versatile physical spaces so they can seamlessly adapt to evolving needs at different times of the day"
InterContinental will develop "Concierge Galleries" in hotel lobbies, "transforming them into epicenters of unrivaled local, cultural knowledge," and they'll "more closely resemble a luxury boutique, bringing together interactive displays, library spaces, and informative features"
InterContinental will launch the "Incredible Occasions" program, including introducing bookable spaces around the hotels, where guests can enjoy privacy while celebrating special moments; InterContinental will unveil "Celebration Suites," which are reimagined spaces specifically to "help guests elevate life's most special moments"
The brand will have a new "Cultivated Elegance" focus, whereby the "global brand evolution embraces modernity, diversity, and the desire for meaningful experiences, ensuring that guests can continue to explore the world while feeling right at home"
Maybe InterContinental is just underselling its plans here, but it seems to me like there's a lot of fluff and not a whole lot of substance to this announcement. I mean, I think the updated concierge concept is pretty cool, and something we haven't seen before from a major hotel group. However, beyond that, I don't see much of substance — food and drinks designed to reduce fatigue (maybe ban alcohol then?) and a jet lag app aren't going to be a deciding factor regarding which hotel group I stay with.
And perhaps I should acknowledge that maybe I just don't understand the InterContinental brand. IHG is describing the current state of InterContinental properties as being "experience-driven bespoke concepts," which… isn't how I'd describe these hotels. So maybe that's on me, and not the hotel brand.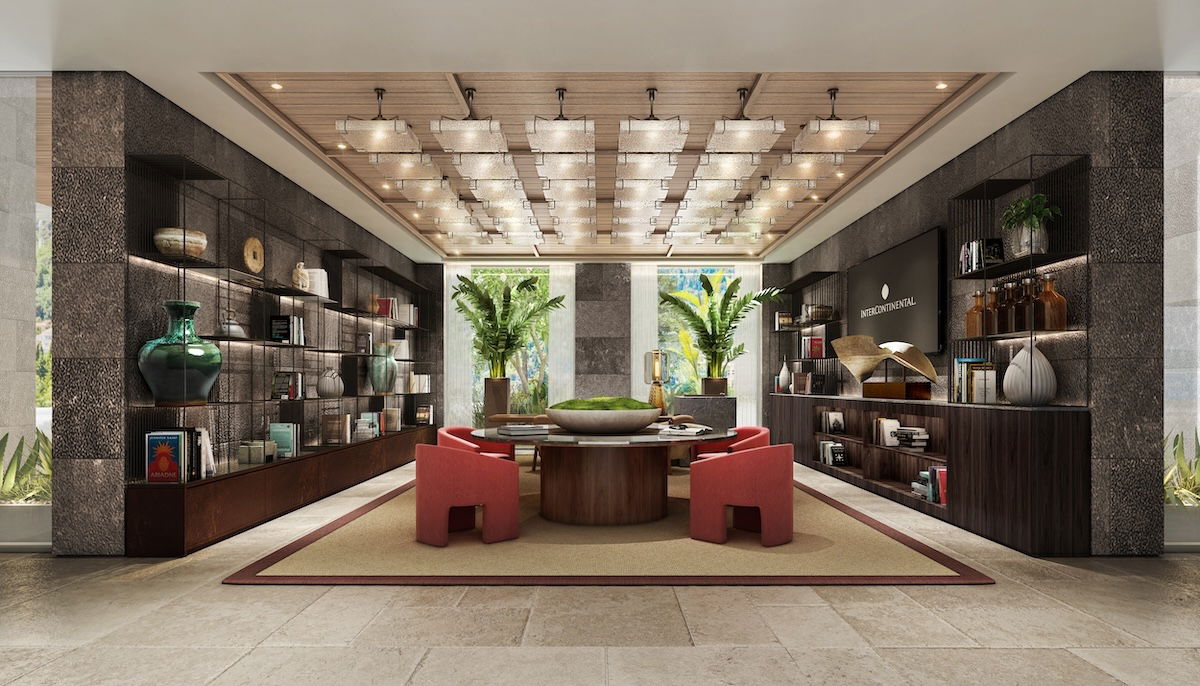 Bottom line
IHG is planning on revamping the InterContinental brand. I'd say that's exciting, since I feel like the brand lacks pizzaz. However, the details of the brand refresh aren't particularly convincing, in my opinion, as I see more buzzwords than substance.
What's your take on the current state of InterContinental, plus the plans for a refresh?