My gosh, Lufthansa has really pimped its ride…
Lufthansa's first class transfer services
Lufthansa first class passengers get access to the carrier's great first class lounges, including the Lufthansa First Class Terminal Frankfurt, and the Lufthansa First Class Lounge Munich. In some situations you'll be driven to or from your plane, which is always a treat:
You get this whenever departing the Lufthansa First Class Terminal Frankfurt, since it's not otherwise connected to the airport terminal
In both Frankfurt and Munich you'll be picked up or dropped off at your plane if you're connecting to or from first class, and arrive or depart at a remote stand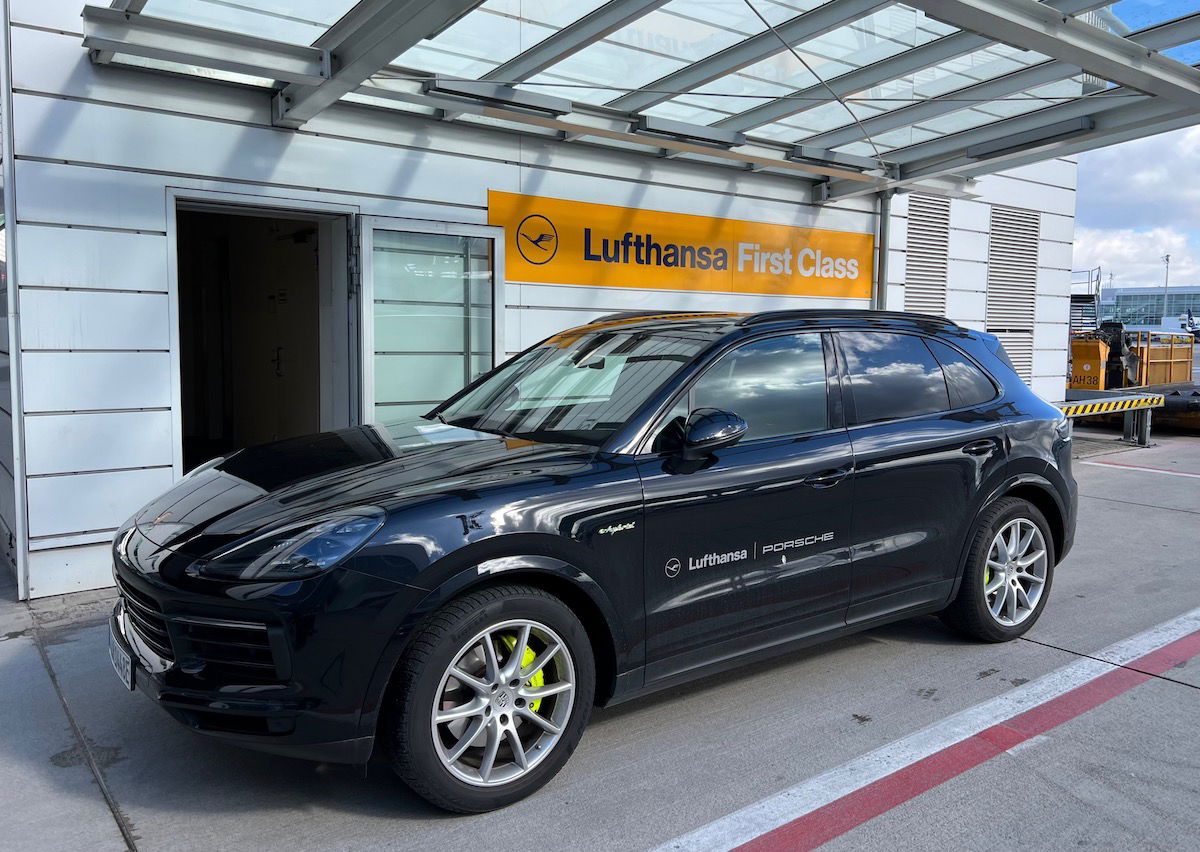 Unfortunately the experience isn't always totally seamless. For example, you'll never be driven to the First Class Terminal in Frankfurt, but rather only to one of the First Class Lounges. Furthermore, you typically won't be driven to your plane from one of the First Class Lounges if you're not departing from a remote stand (unless you're departing from a different terminal, in which case you may be).
Typically these transfers happen either in a Porsche, or otherwise in a Volkswagen van (which, admittedly, is significantly less glamorous). Along those lines, my Lufthansa first class transfer service today was pretty special and caught me off guard…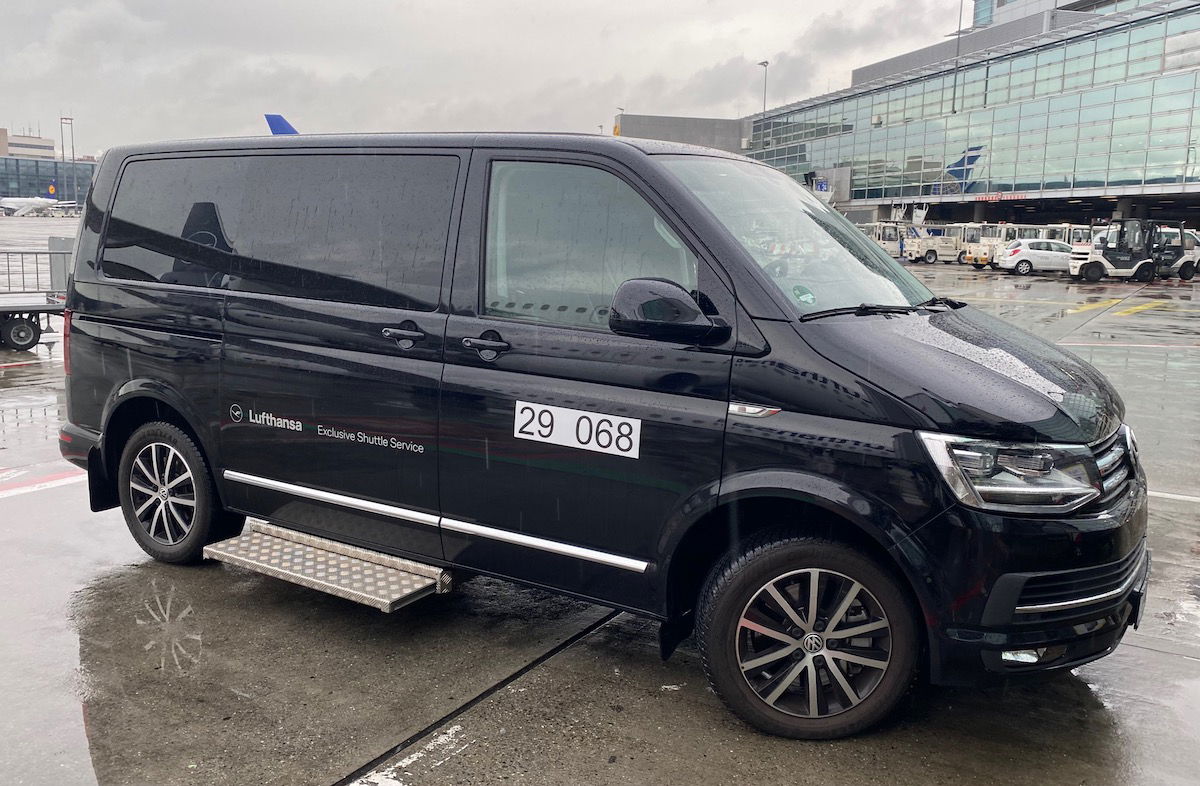 Lufthansa celebrates 75 years of Porsche with special car
While I didn't have the chance to check out the SWISS First Class Lounge Zurich, I did get a consolation prize. I arrived in Munich from Zurich on a Lufthansa CityLine CRJ-900, and as usual, that arrived at a remote stand.
I knew I'd get a car transfer, so I was wondering which car I'd get. Well, when I saw the car pull up, I figured I was hallucinating, or something. What is that?!?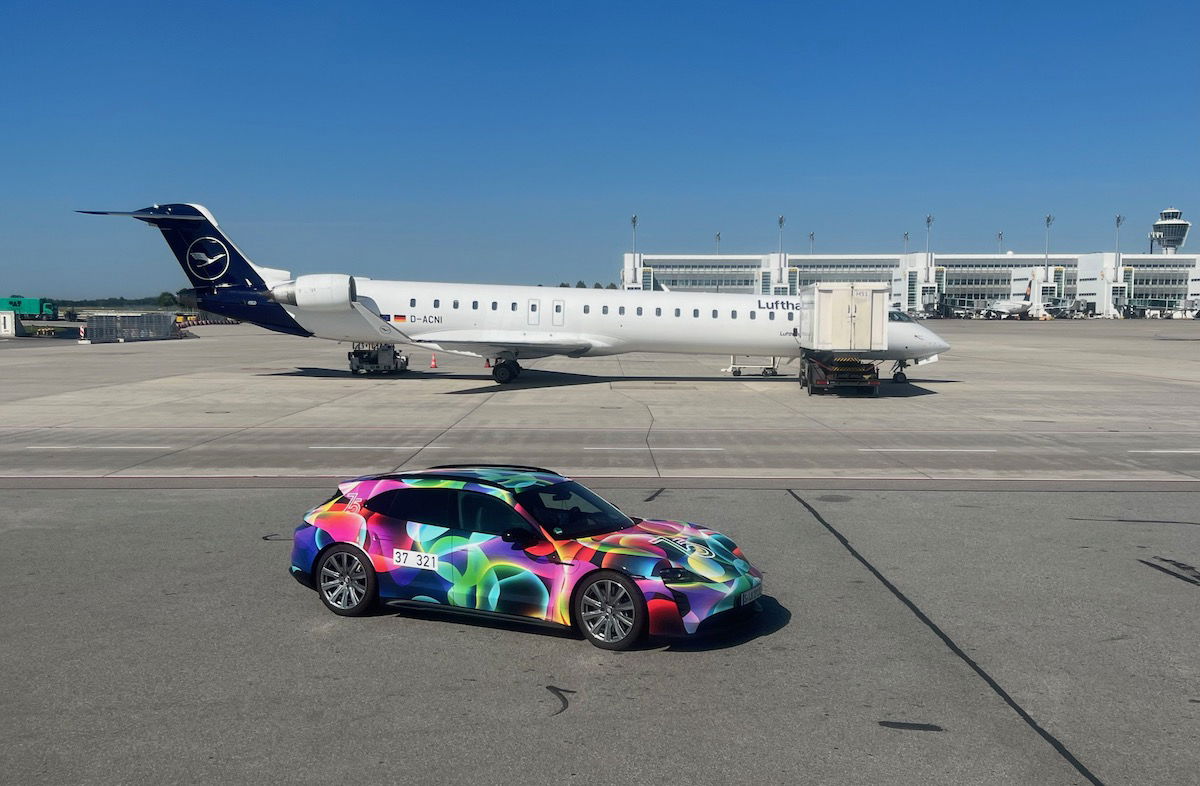 As you'd expect, several passengers took pictures of it. As I deplaned, the flight attendant even told me (in German) that she had never seen that car before, and had to take a picture.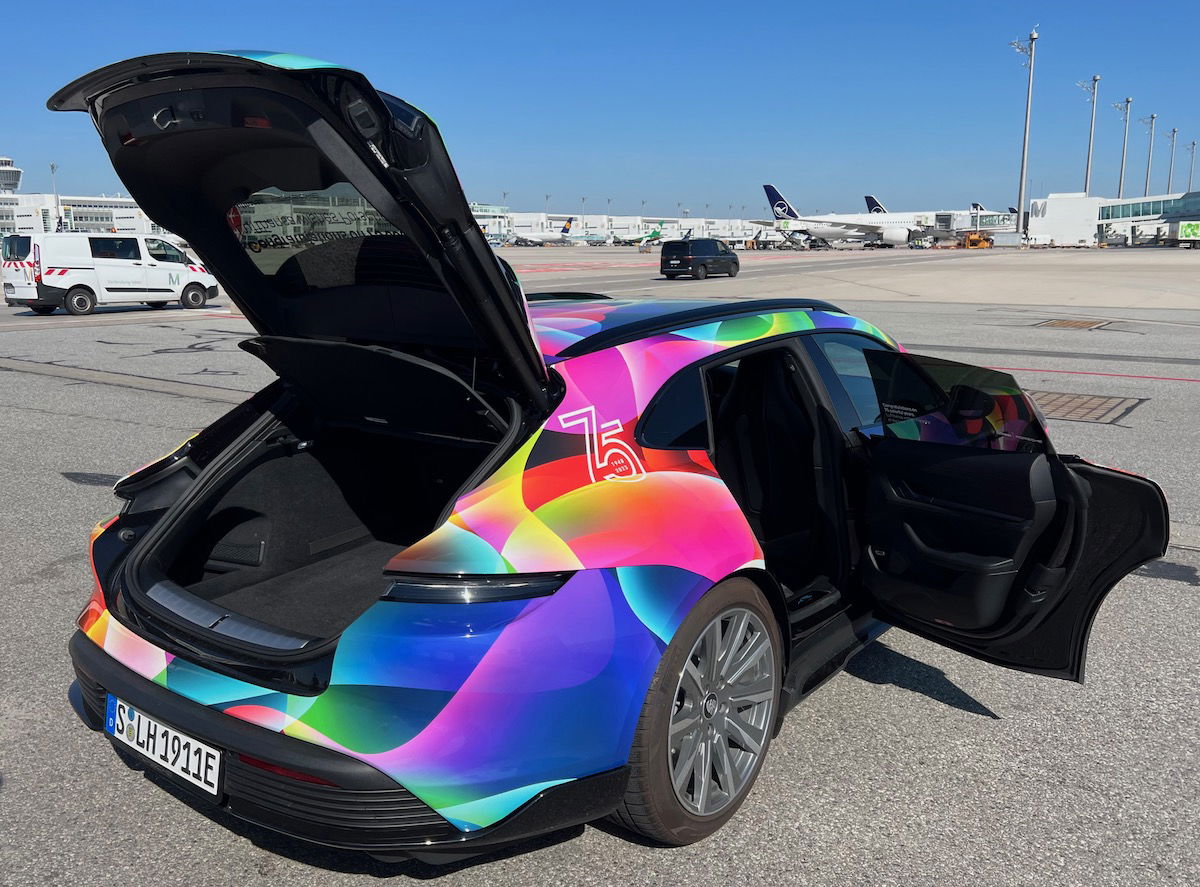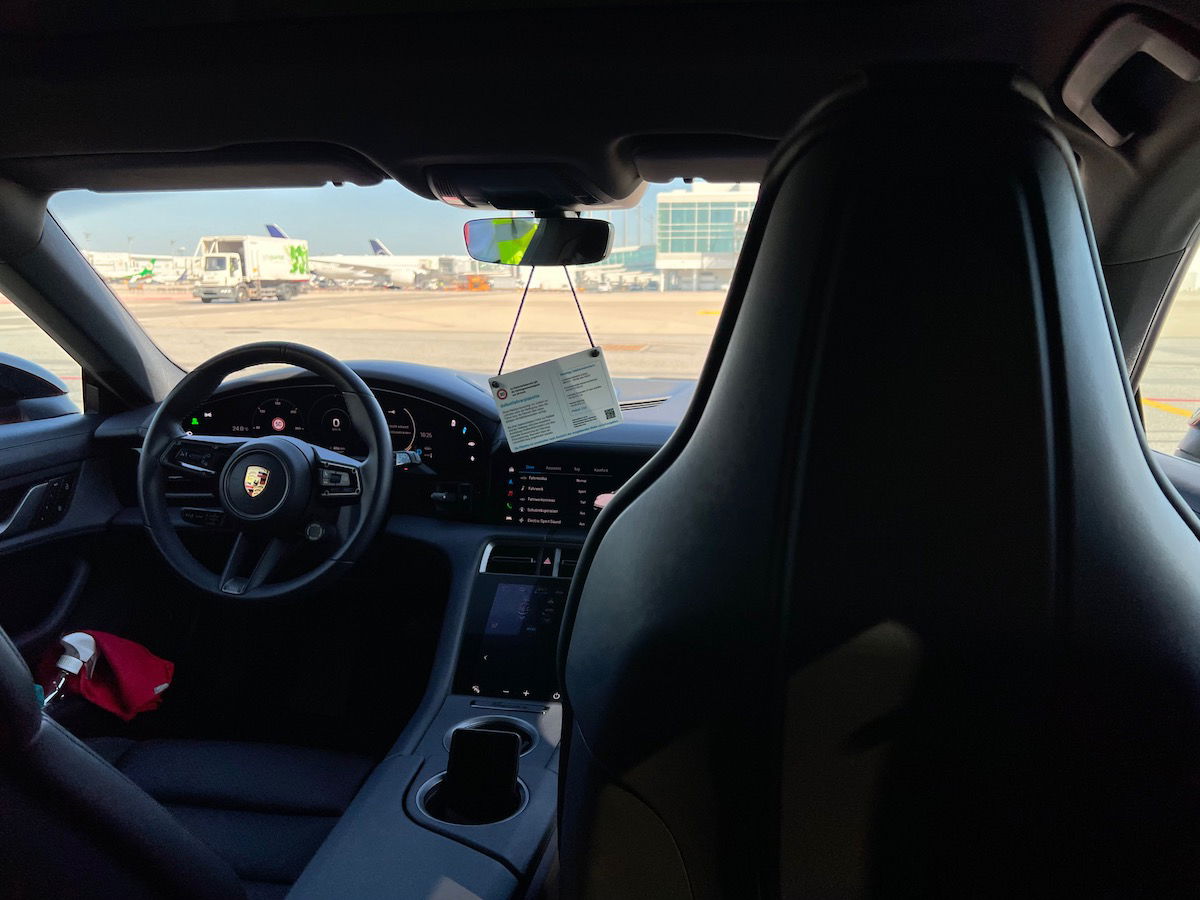 Once I got in the car, I asked the driver about it. As it turns out (I'm not a huge car person), Porsche is celebrating its 75th anniversary, and this car is intended to commemorate that. The driver told me that they've had the car for about a week, and it will be in Munich for a little bit longer, though he wasn't sure for exactly how long, or what would happen to it next.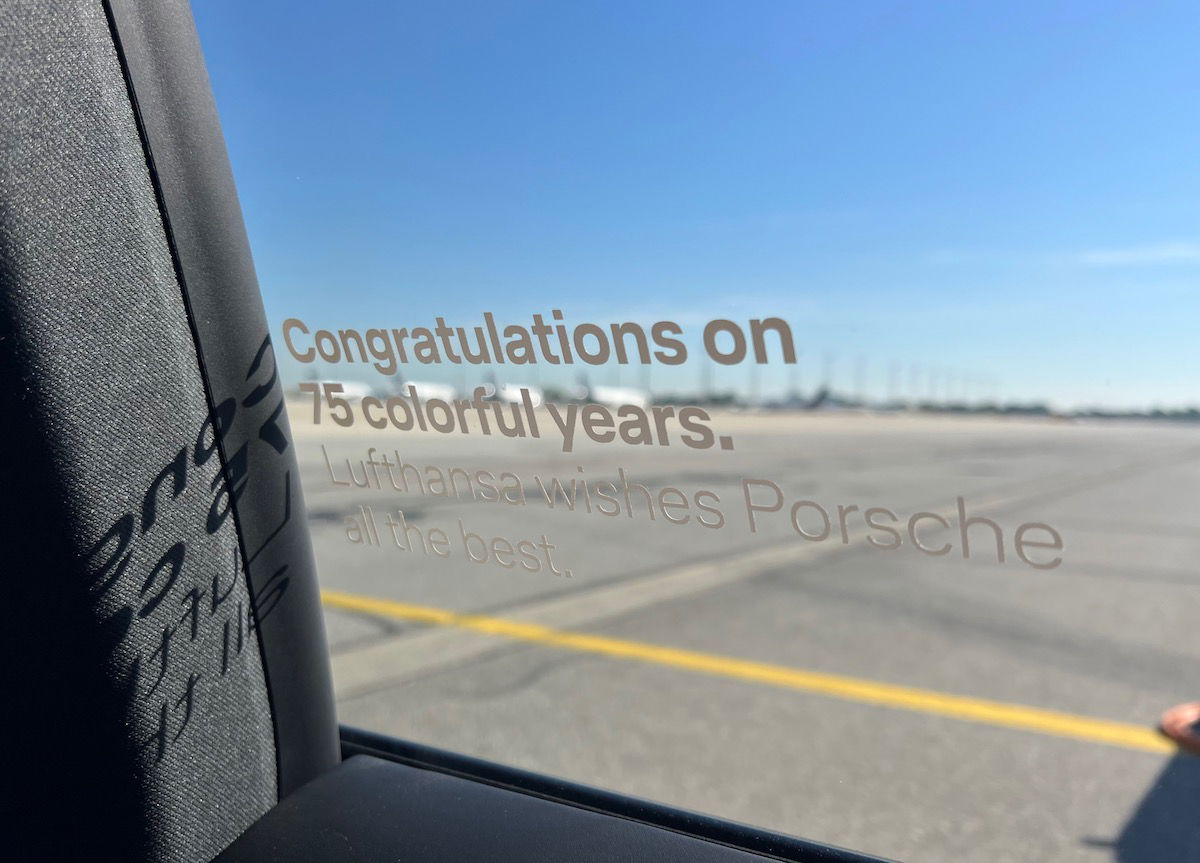 I see that this Porsche webpage references some colorful designs. I'm not sure if this is one of many cars like this, or if the paint job on this car is one-of-a-kind. Regardless, this is quite an eye-catching car. When we arrived at the First Class Lounge, I couldn't help but take a few more pictures.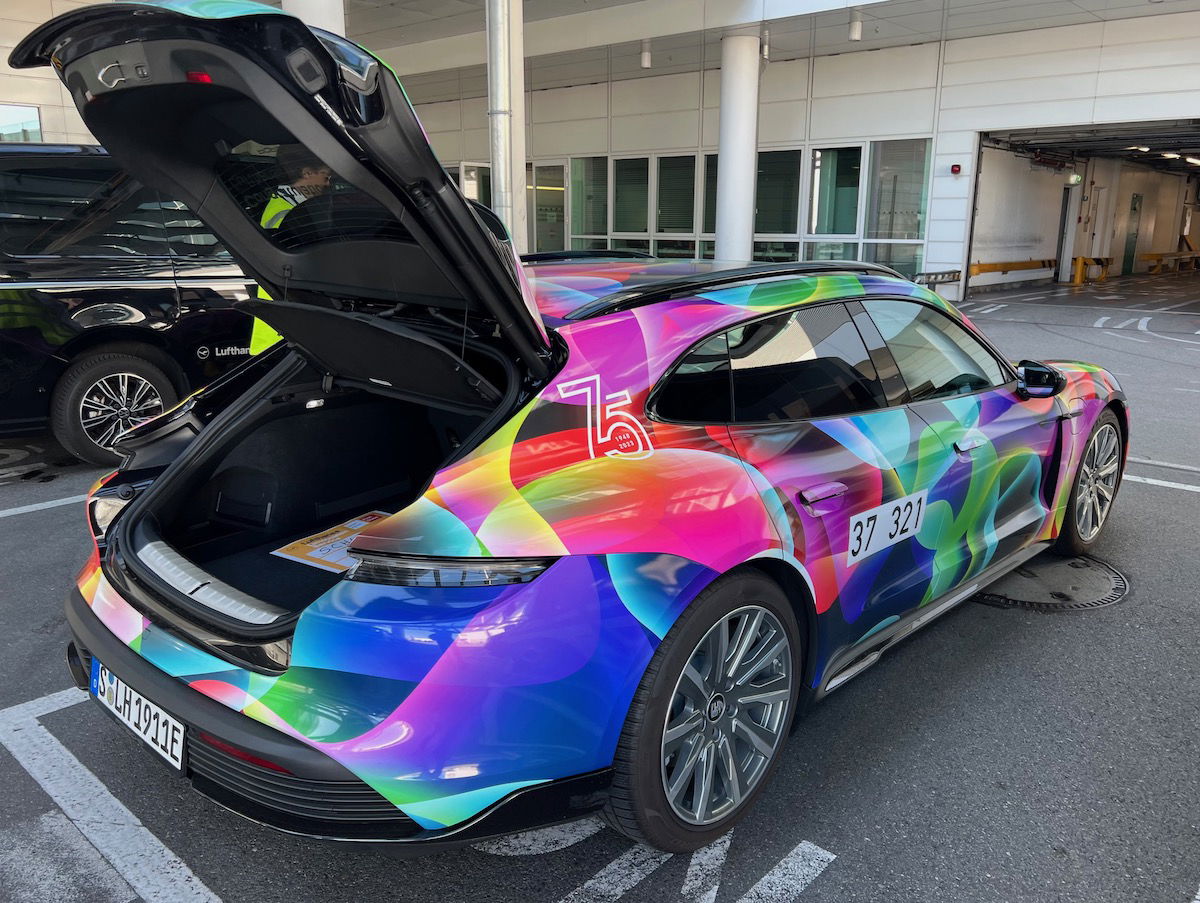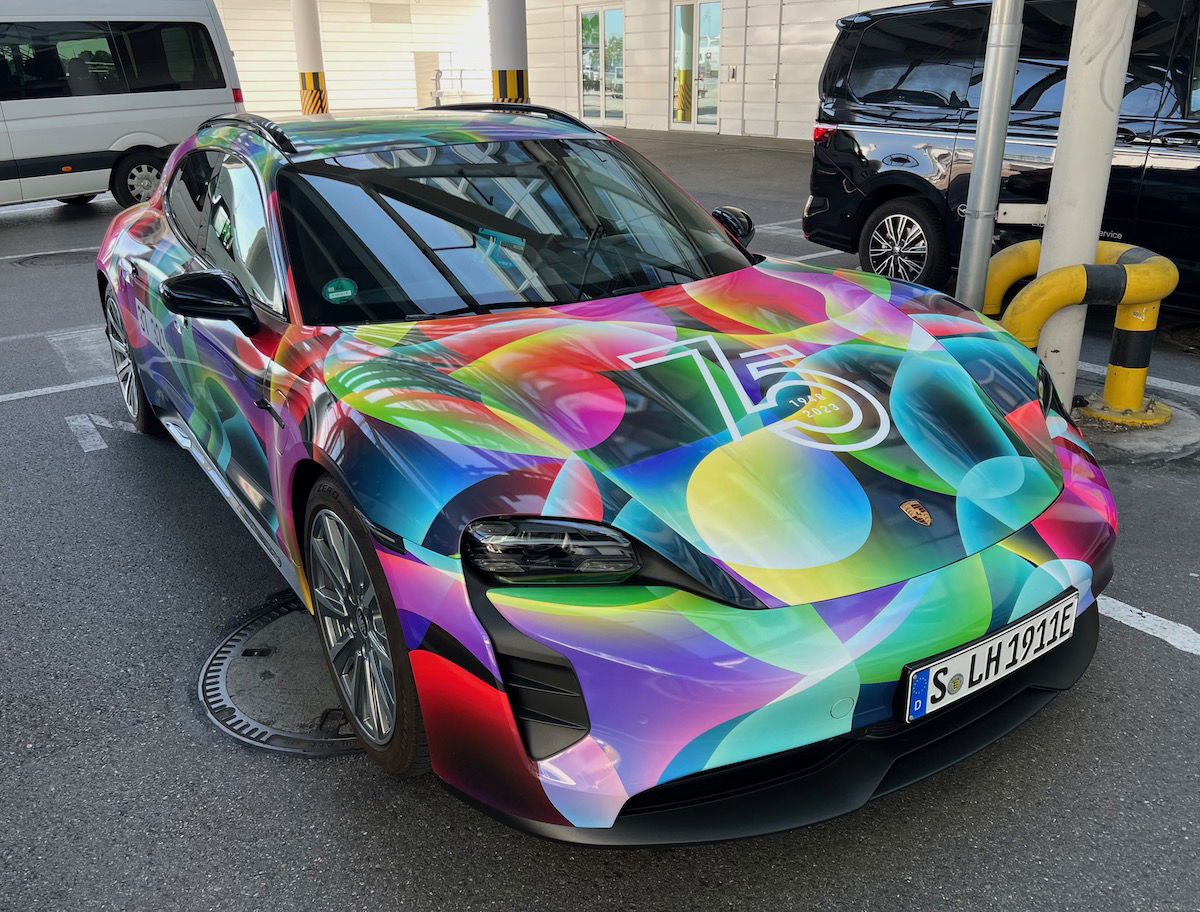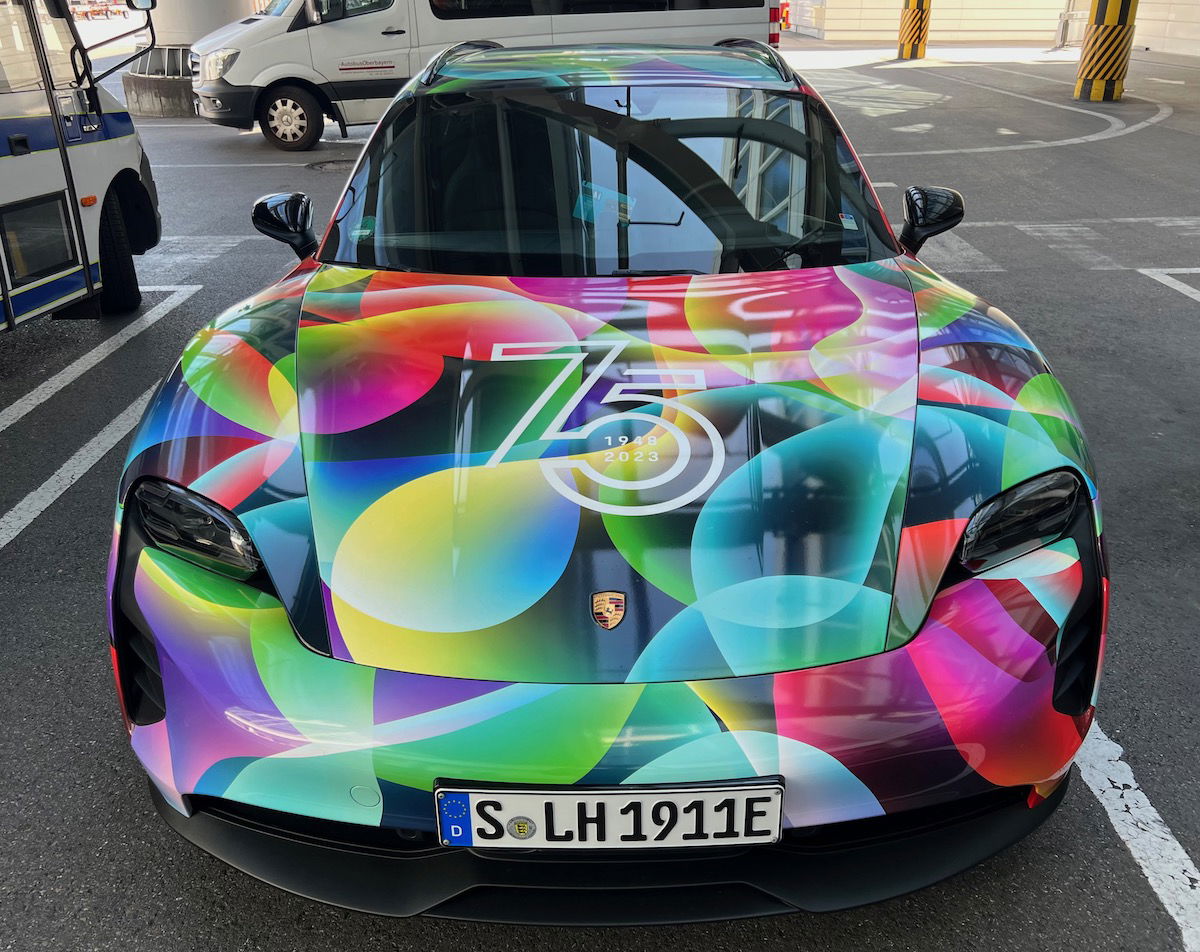 If you're passing through Munich in the near future in Lufthansa first class, cross your fingers, because this may be your ride.
Bottom line
Lufthansa currently has a special colorful Porsche that's being used for first class transfers at Munich Airport. This car is intended to celebrate Porsche's 75th anniversary, and it's a bit more out-there than Lufthansa's typical black transfer cars.
What do you make of Lufthansa's special Porsche? Anyone know the backstory?