Unlike at resorts, it can be tough for luxury city hotels to differentiate themselves. Sure, you might see amenities like a pool, a spa, and a good restaurant, but even those are things that guests might get limited use out of.
I always say that I believe hospitality happens at the margins, which is to say that often it's the little touches that we remember the most about hotel stays.
I recently stayed at the Four Seasons Boston. While I'll have a full review soon, I wanted to highlight two unique amenities that caught me off guard, and that I've never seen before at any other city hotel.
One is possibly my favorite city hotel amenity ever, while the other is perhaps the most dangerous hotel amenity ever (well, at least for those of us who occasionally lack self restraint).
The Four Seasons Boston's complimentary coffee shop
Longtime OMAAT readers will know that I care a lot about great coffee, especially when traveling. I'll always remember a hotel with an above average coffee setup, but the Four Seasons takes that to the next level.
On the lobby level of the Four Seasons Boston is Sottovento Coffee, which is open from the mornings until the late afternoons. This isn't a Starbucks or Dunkin', but rather this is a legitimately great coffee shop. The best part? Drinks are complimentary for hotel guests, whether you want a cappuccino, americano, iced coffee, tea, iced tea, or lemonade.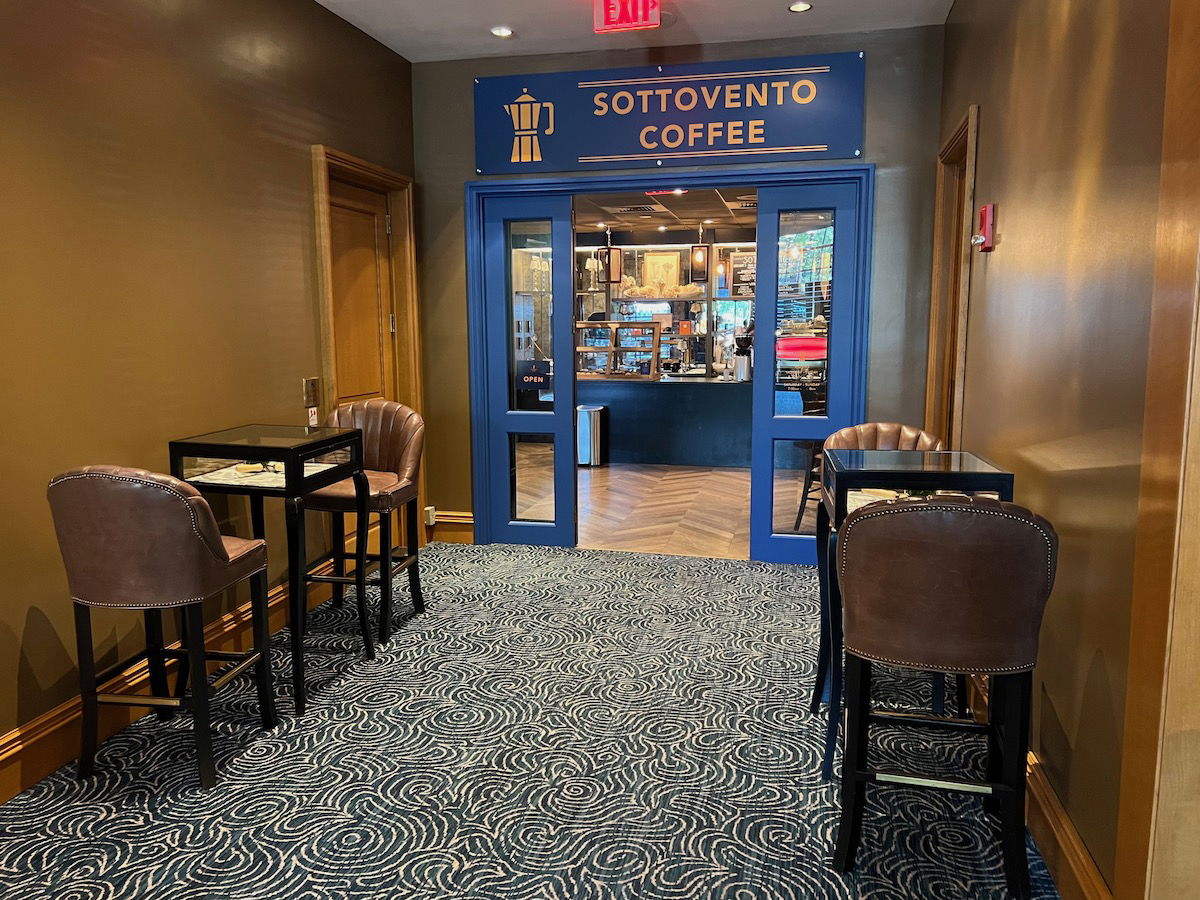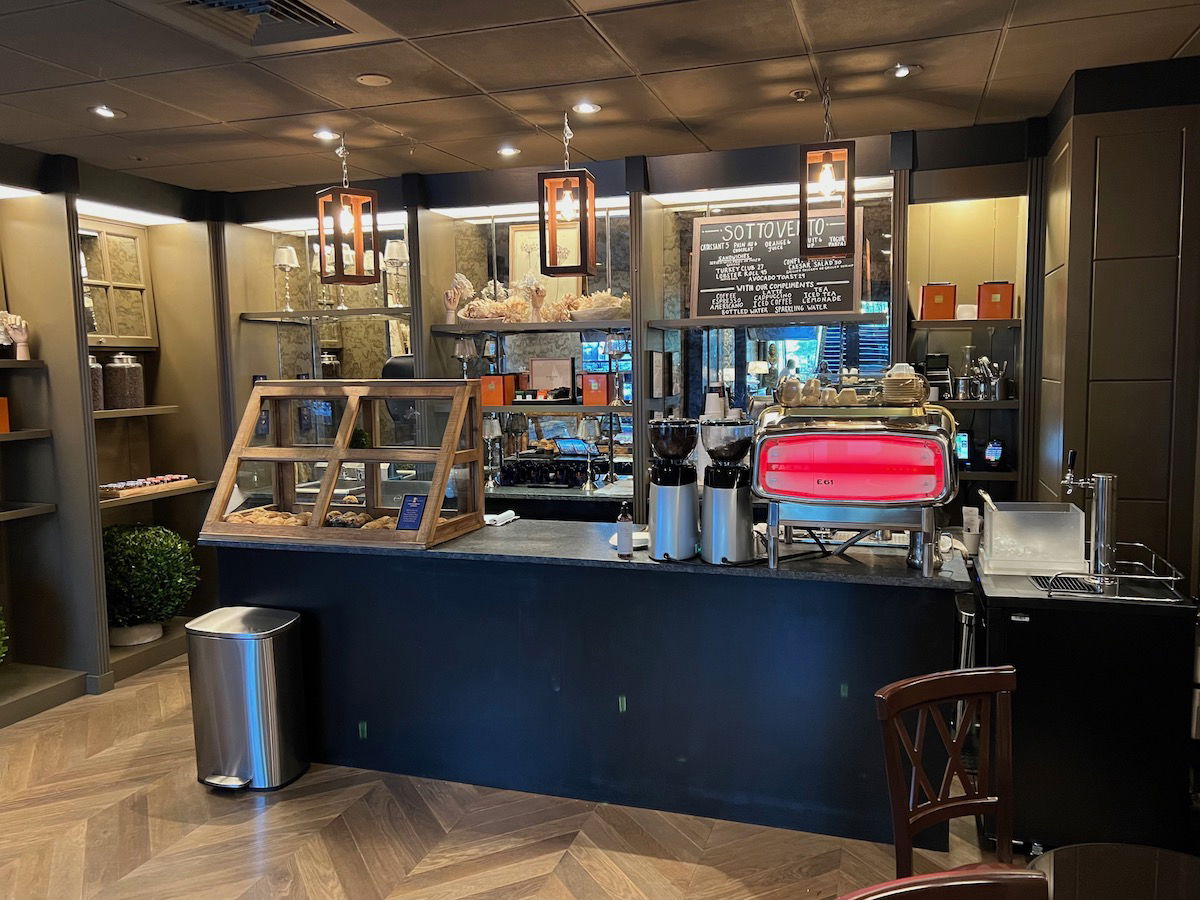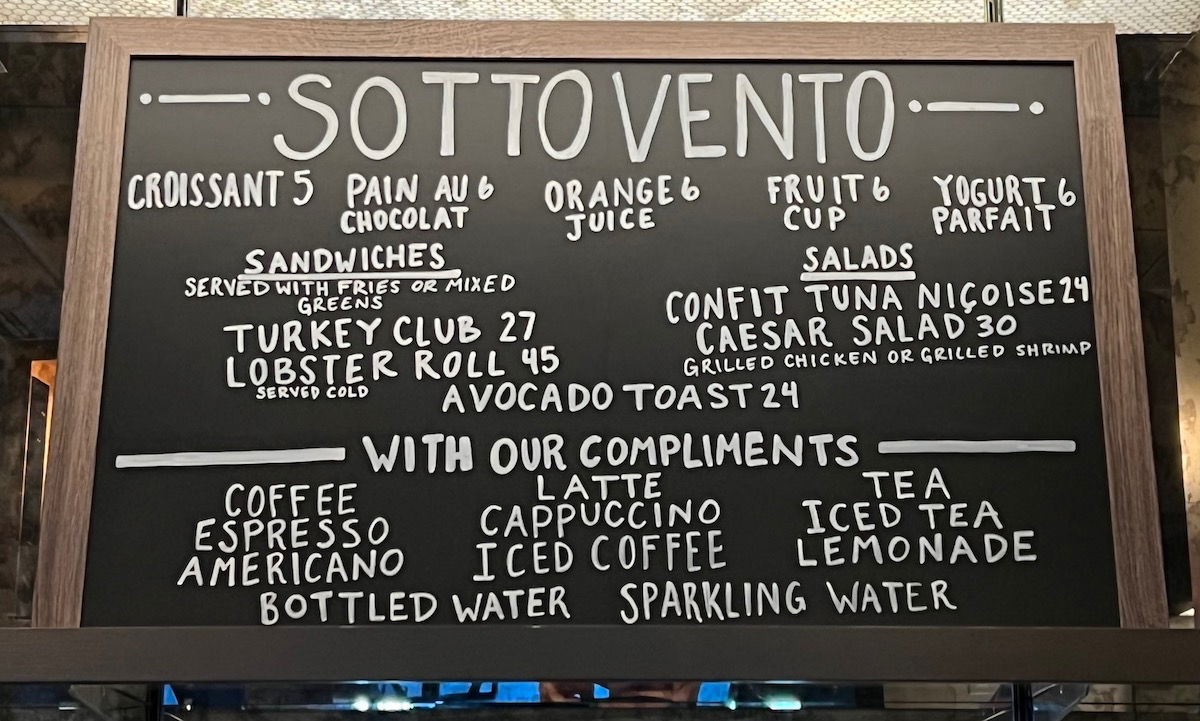 The people working in there really care about great coffee, and both the cappuccinos and iced coffees were exceptionally good.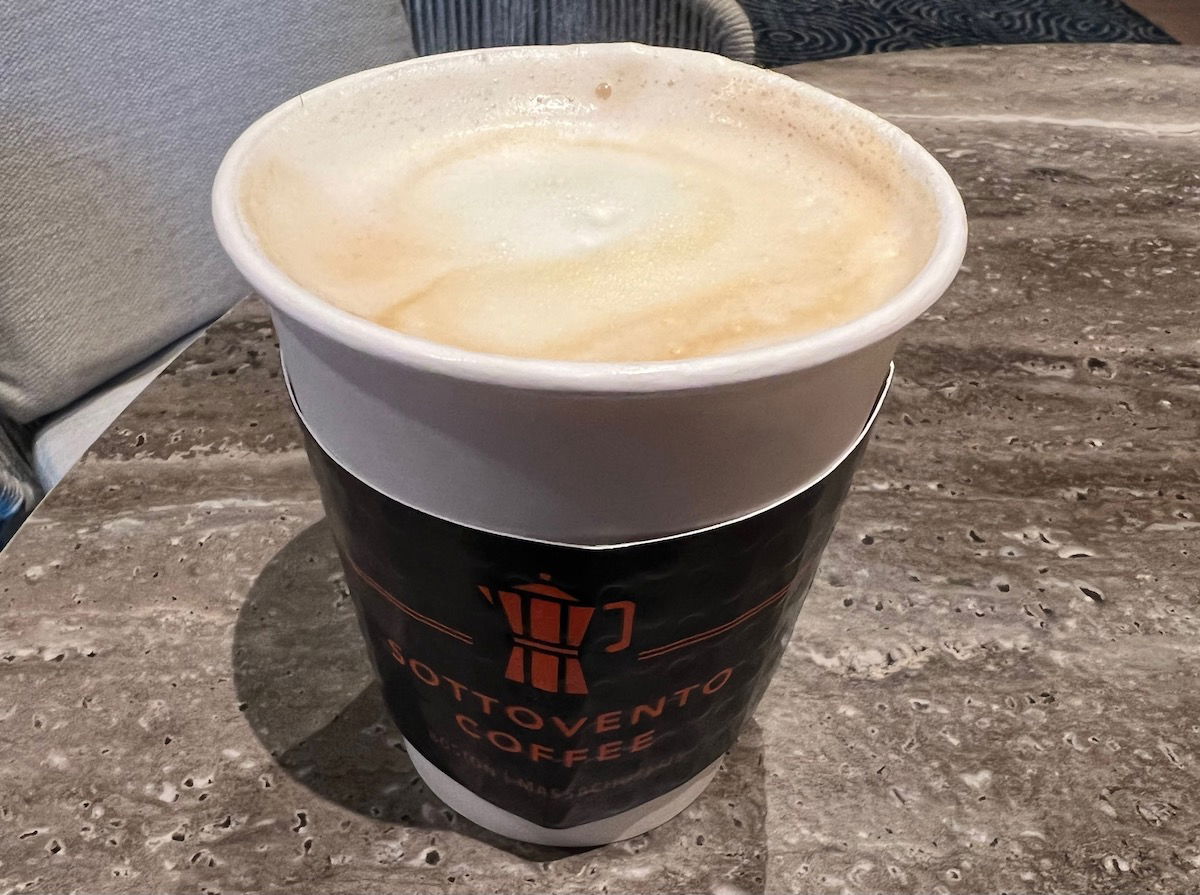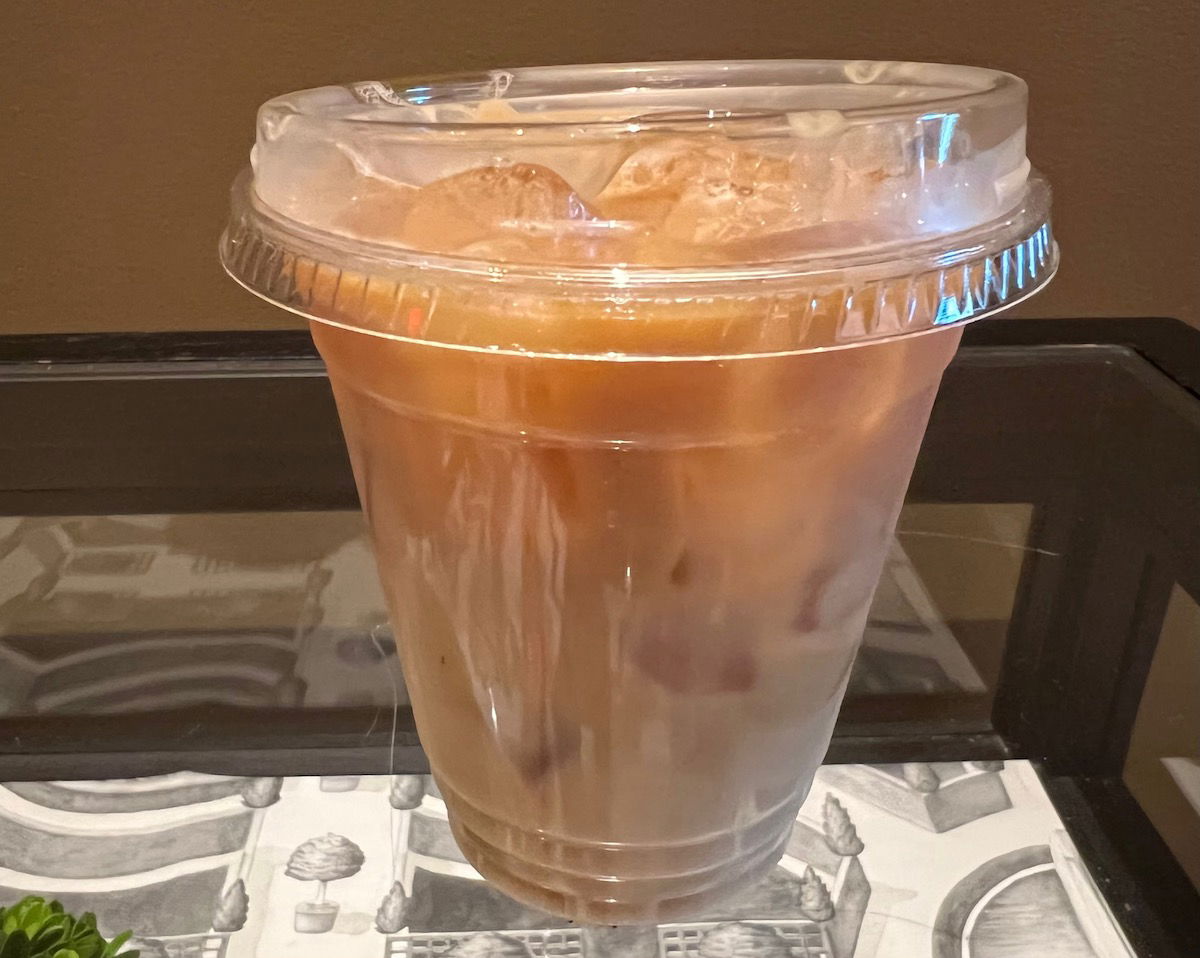 There was even a fridge with complimentary still and sparkling water that you could grab all day.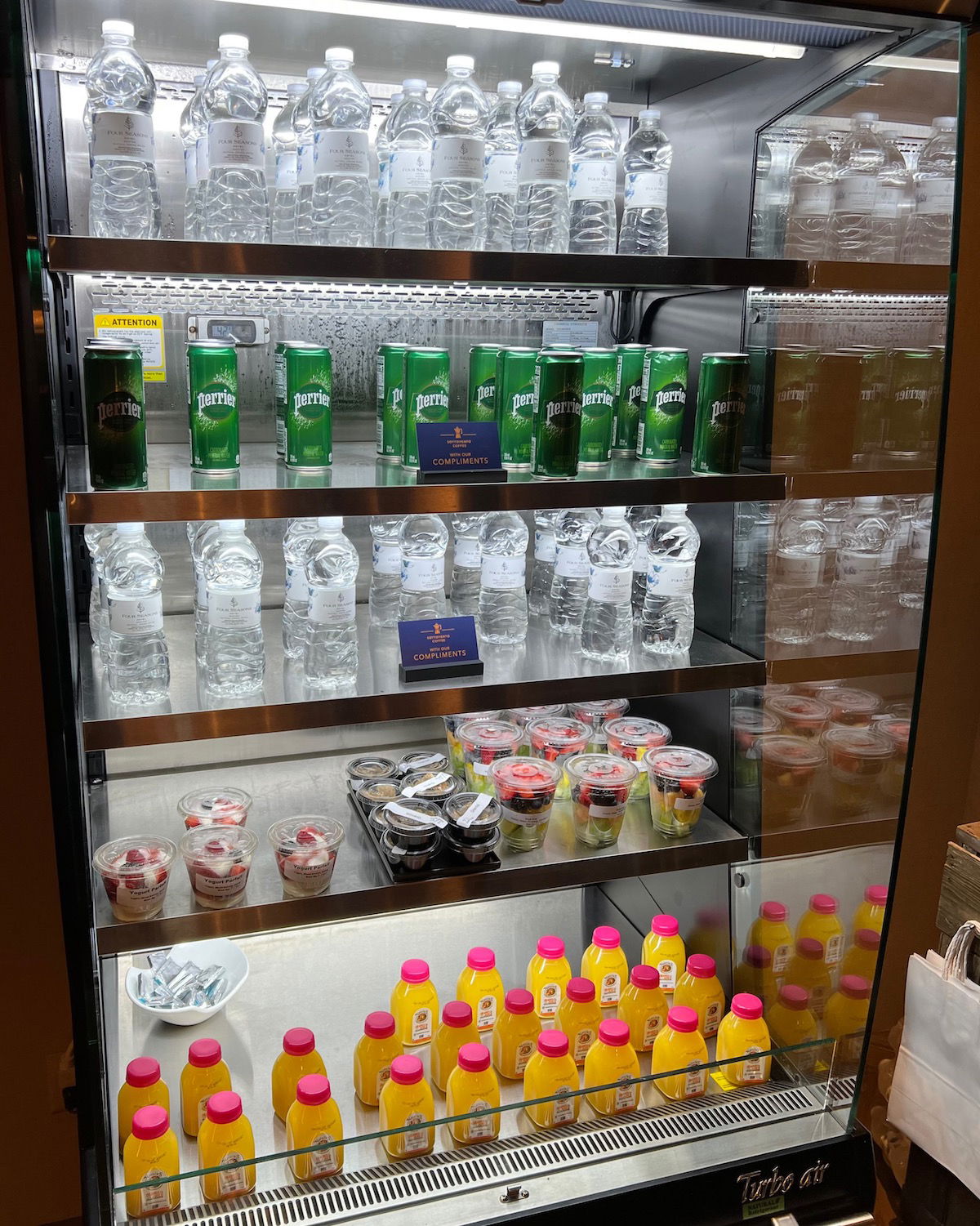 There were other rotating complimentary snacks throughout the day, from fresh fruit, to oatmeal, to popcorn, to candy.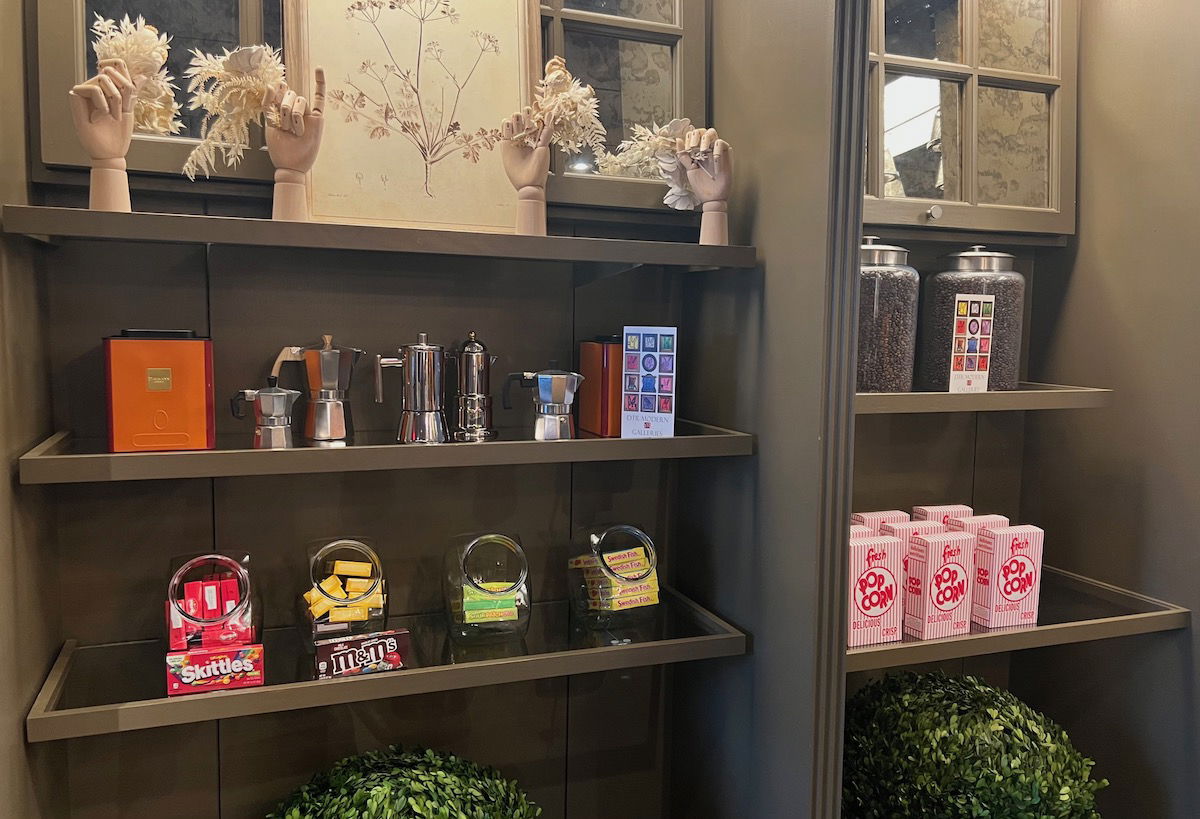 Sottovento will even deliver coffee to your room complimentary in the mornings, if you prefer, as it's listed on the room service menu.
On weekends, the coffee shop transforms into a bar with complimentary wine, beer, cocktails, and canapés, for hotel guests.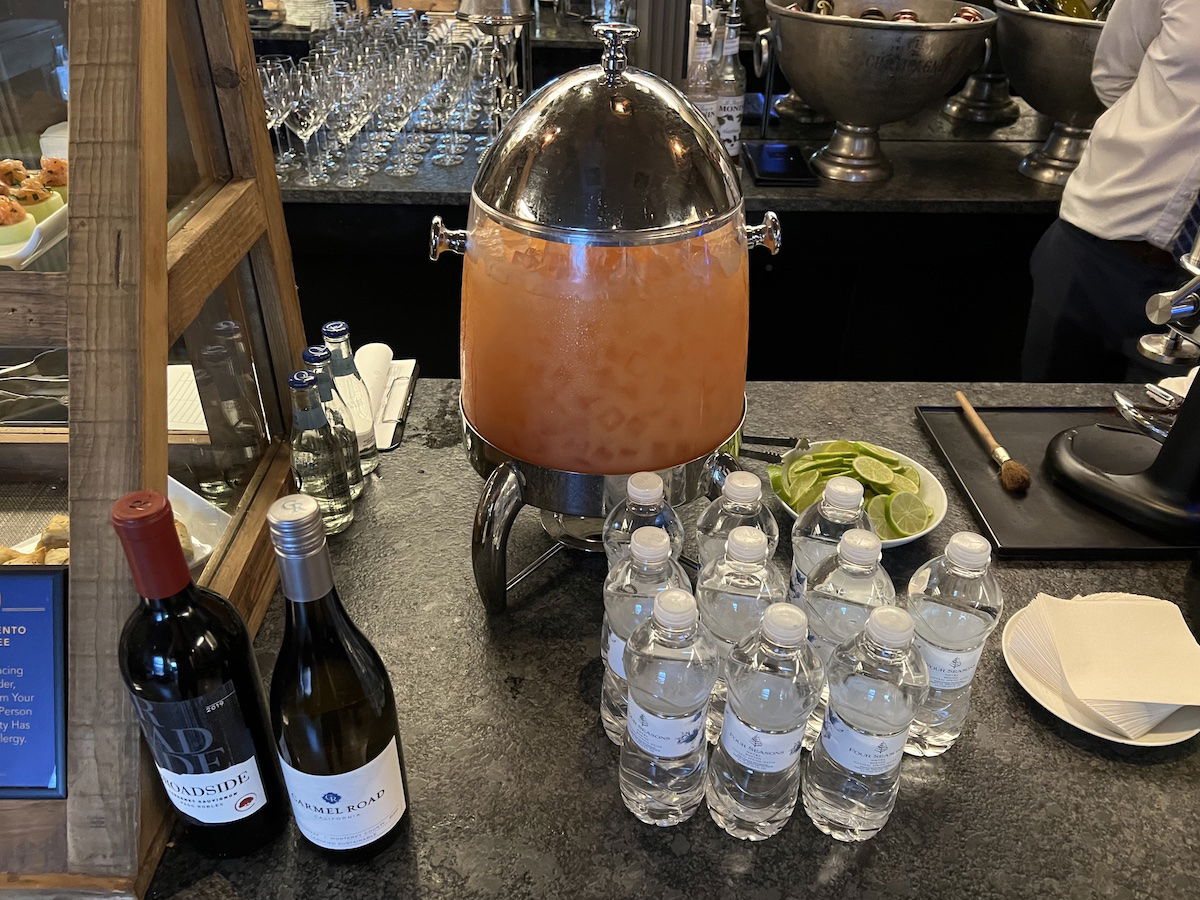 The Four Seasons Boston's complimentary snack pantry
I haven't weighed myself since my Four Seasons Boston stay, so I'm still undecided as to whether I love or hate this amenity. The Four Seasons Boston has something named the "Vault." Even numbered floors in the hotel have special complimentary pantries of sorts, that you can raid 24/7.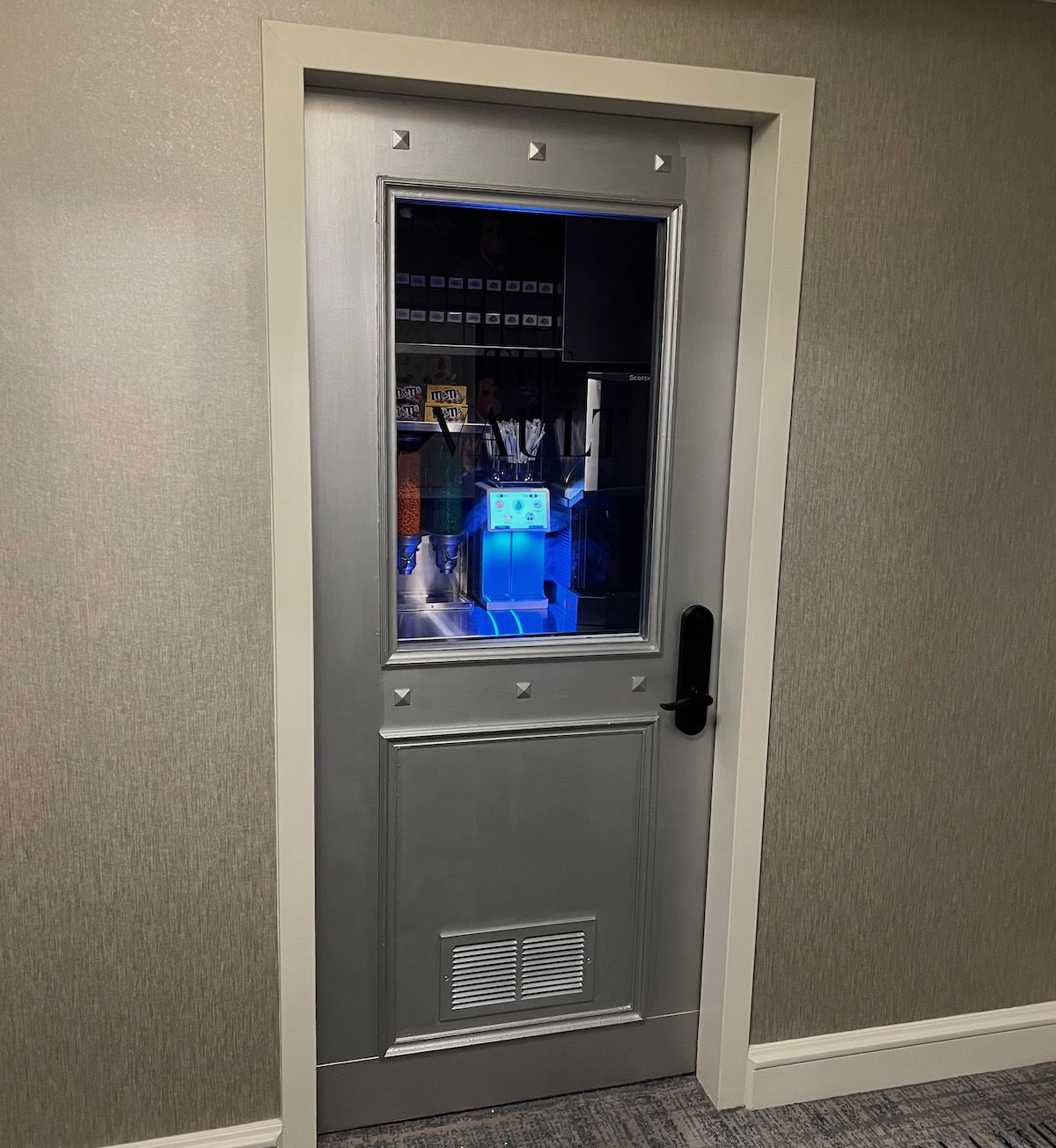 What's in the Vault (other than awesome wallpaper)? Just about every sweet and savory snack you could imagine, from jelly beans, Skittles, M&Ms, Swedish Fish, and "yogurt" covered pretzels, to chips, popcorn, cashews, and almonds.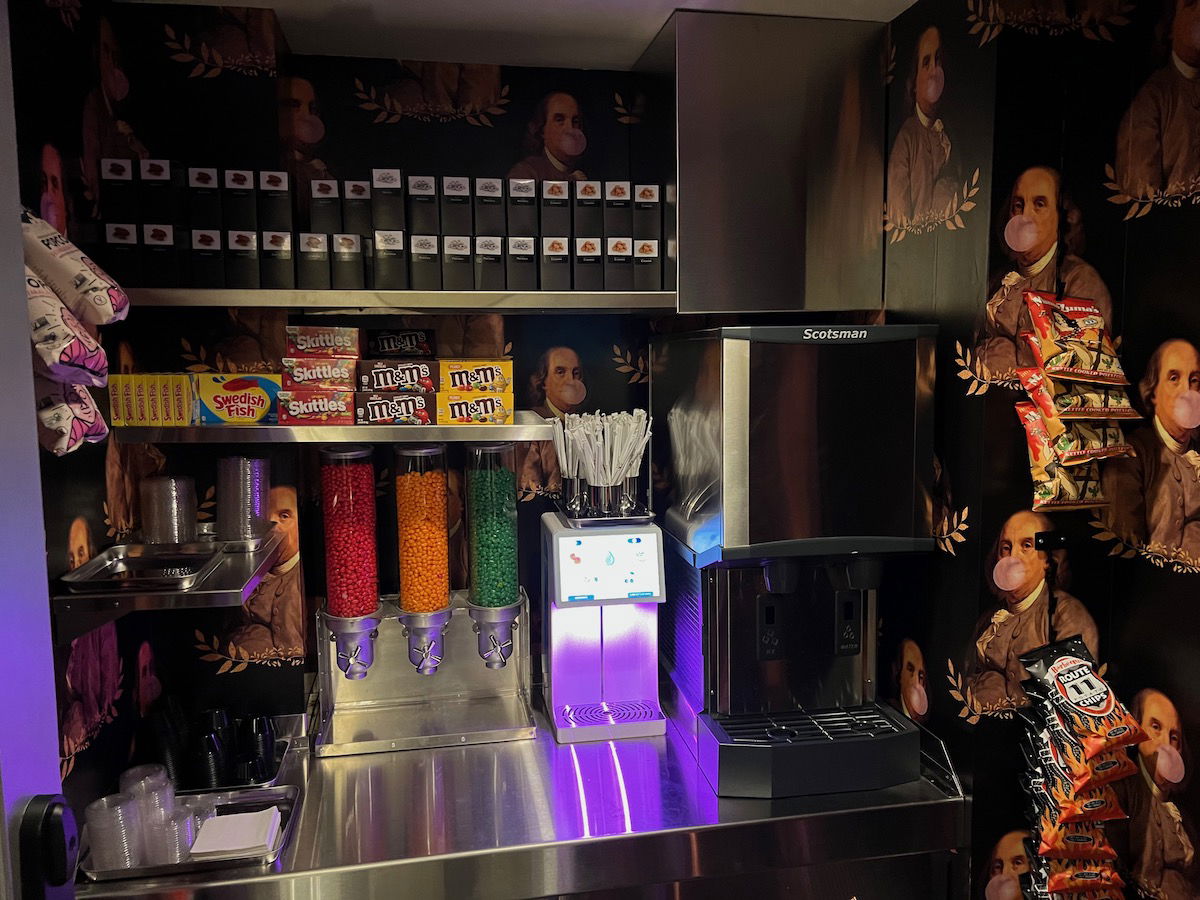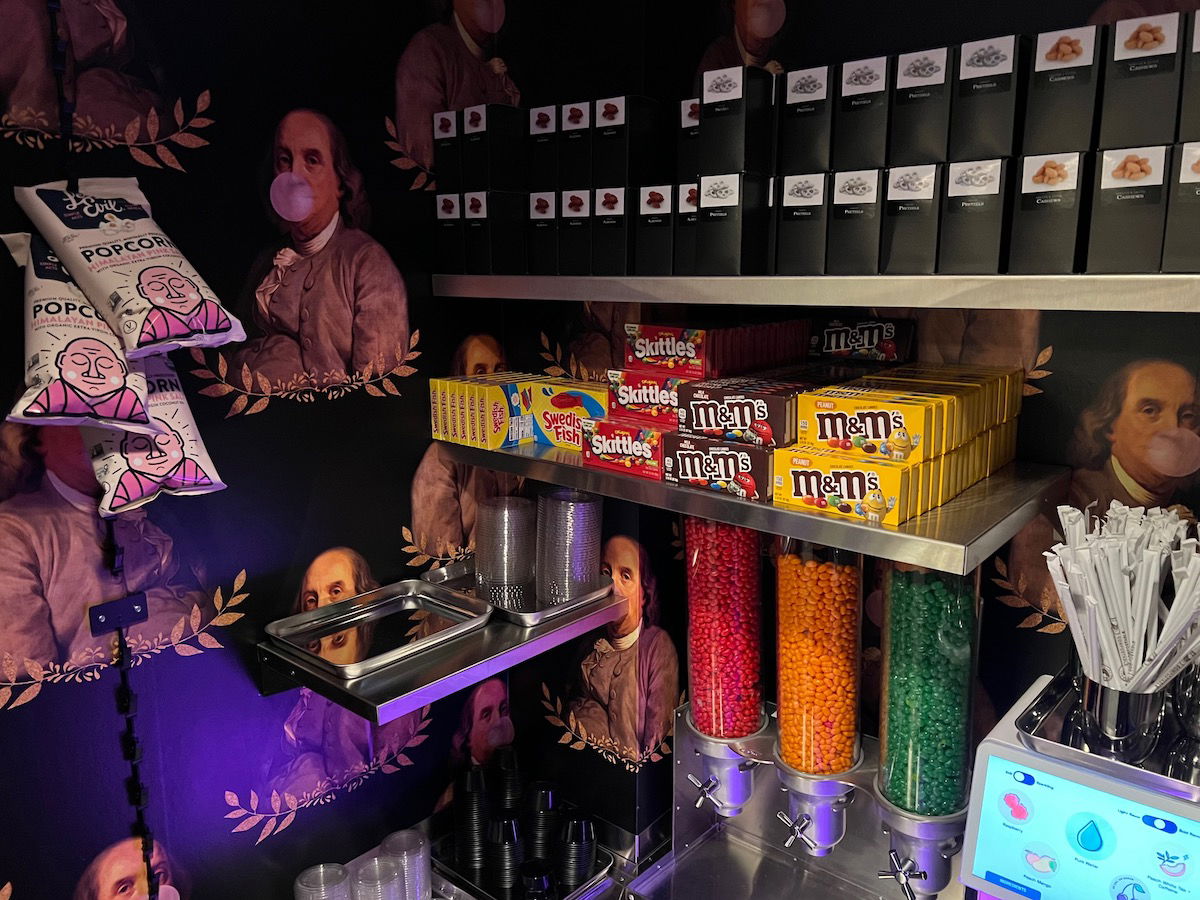 There's even a drink machine with still and sparkling fruit-flavored options.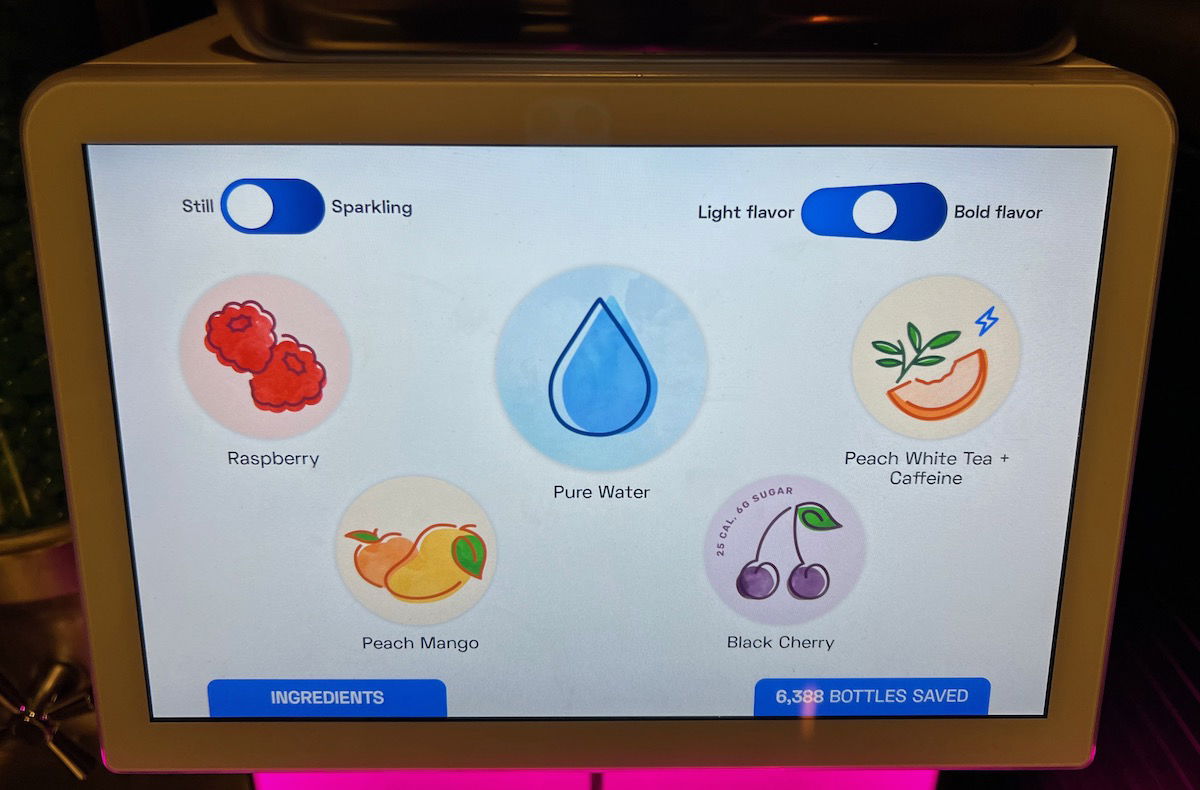 Bottom line
The Four Seasons Boston is awesome, and in particular it's refreshing to see a city hotel putting some effort into the guest experience. This property has two amenities I've never seen before — a complimentary coffee shop with amazing coffee, and the "Vault," giving guests 24/7 access to food we'd probably be better off not eating. 😉