Continuing my Copa Airlines adventure, after flying from Miami to Panama City, and then checking out Panama Airport Terminal 2 and the Copa Club, it was time to fly Copa business class from Panama City to Lima. This flight was also operated by a Boeing 737-800 with an identical seatmap, so I was expecting the same product I had on the last flight… that's not what I experienced, though.
Copa's ancient Boeing 737 business class
Plain and simple, this Copa Airlines Boeing 737-800 made me feel like I was stepping back in time to Continental Airlines in 2005. I was fully expecting the safety video to start with Larry Kellner welcoming us onboard.
The business class seats featured 38″ of pitch, so they had the same amount of space as on the previous flight. However, clearly this cabin hadn't been updated in a long time.
The cabin didn't just look old, it wasn't well maintained either, with leather being badly damaged and discolored, and the seats peeling in areas.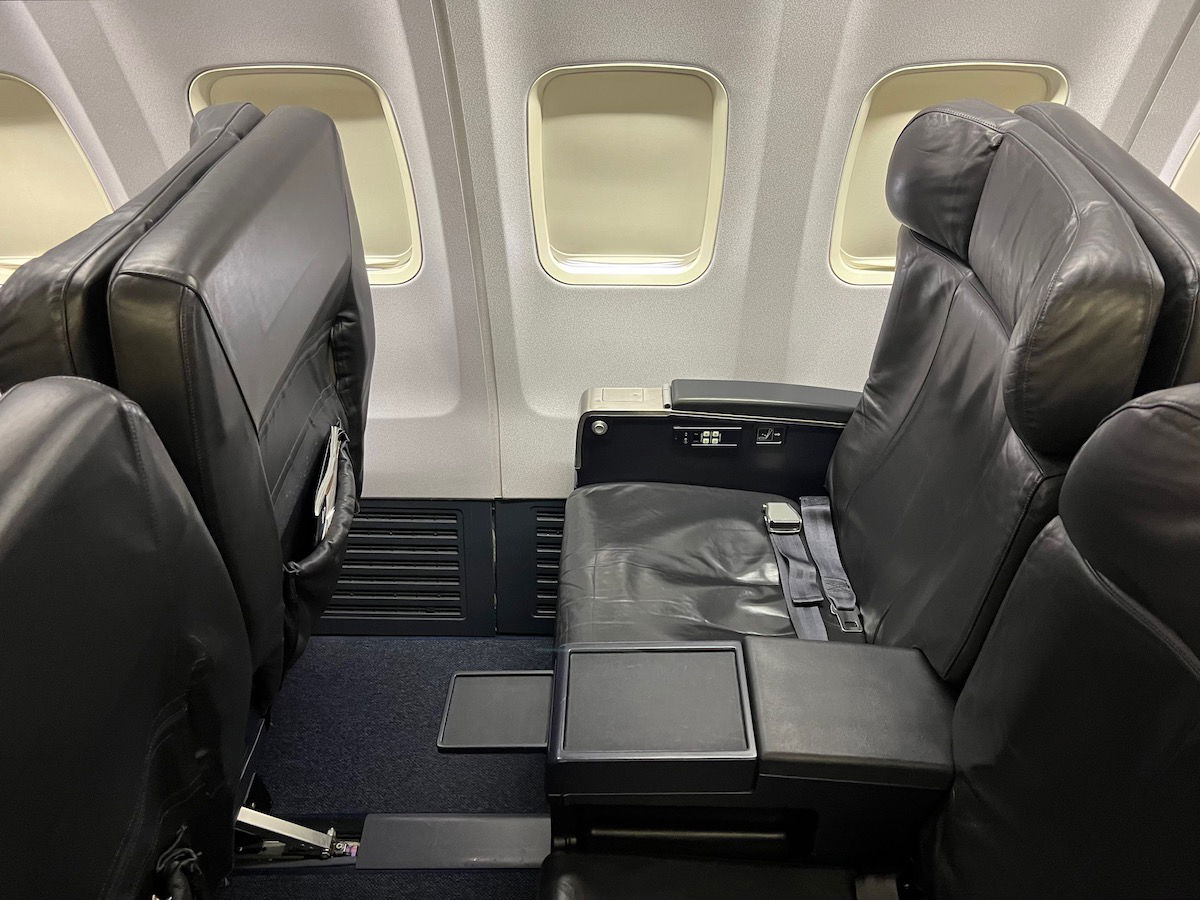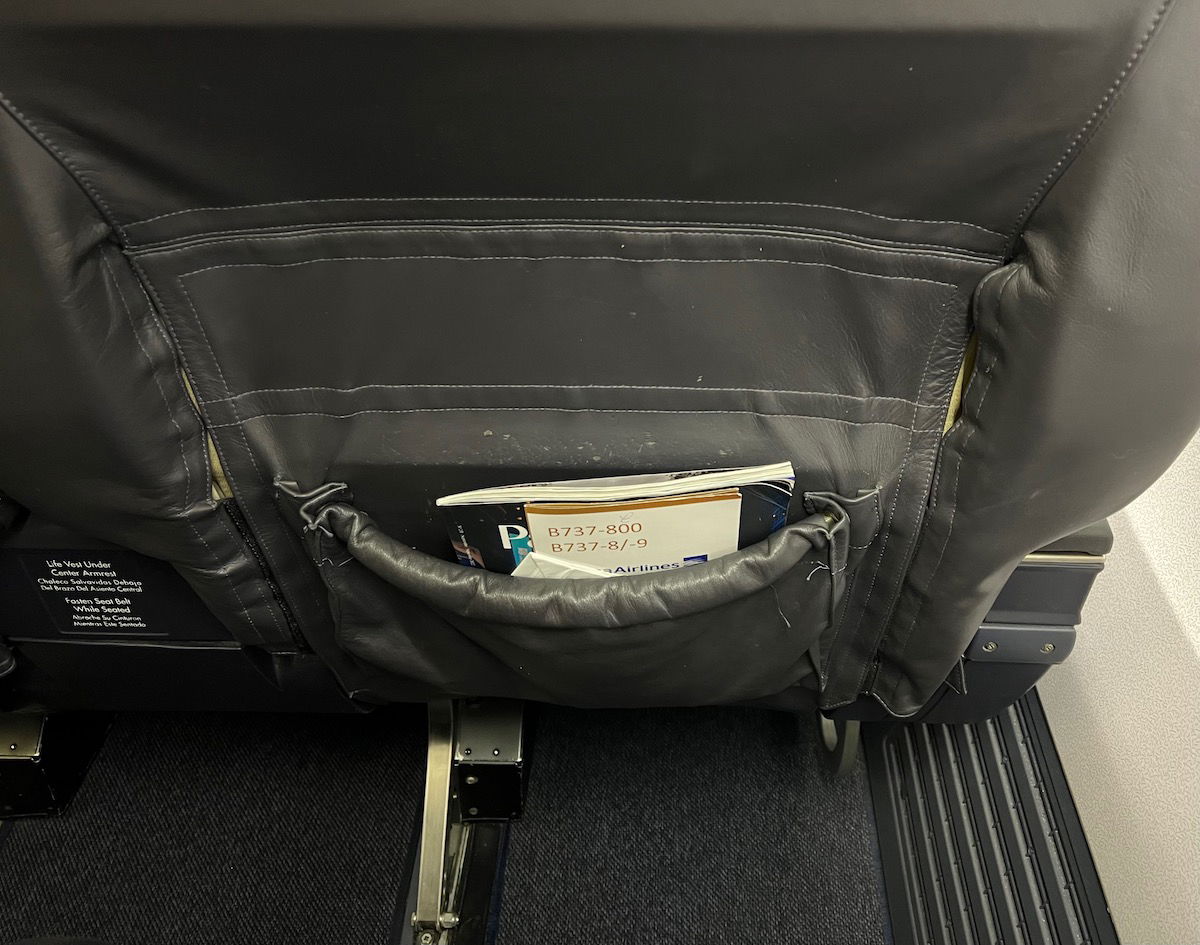 There was no Boeing signature interior here, but rather the overhead bins and overhead consoles looked old too.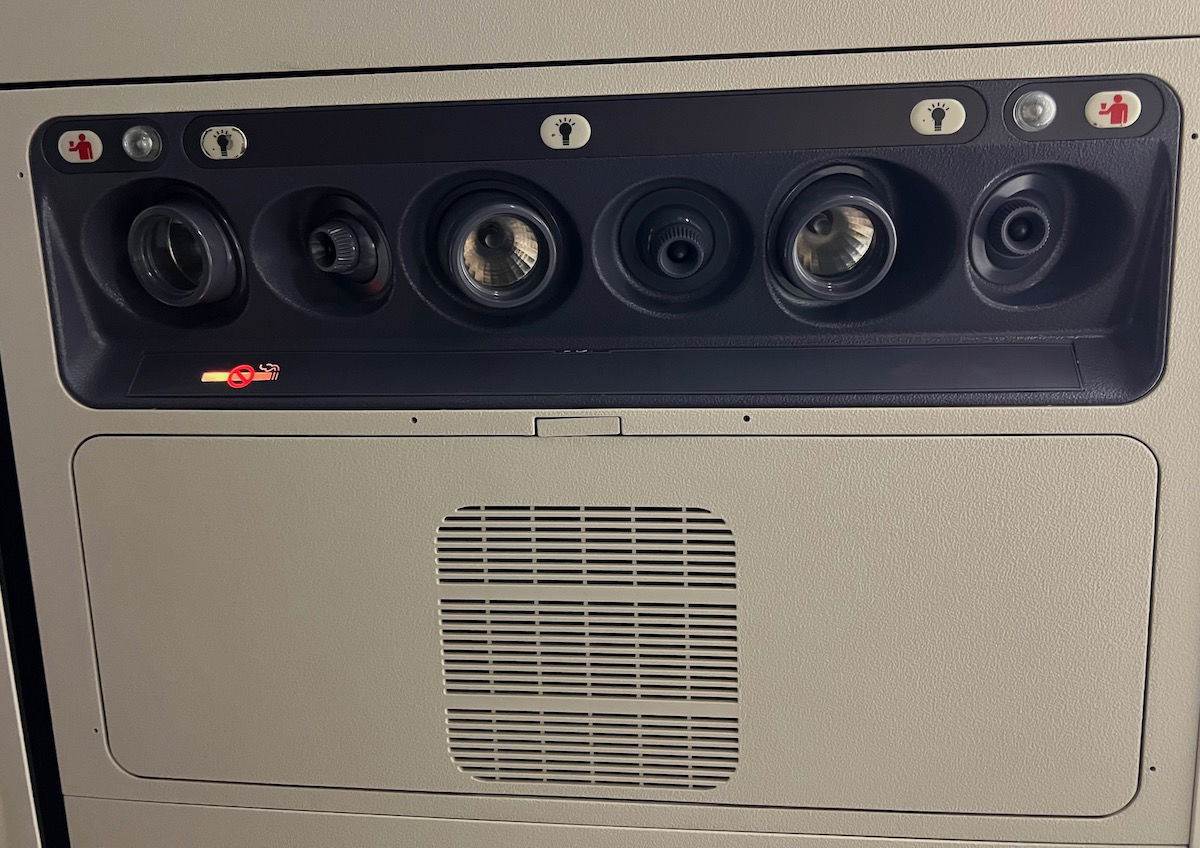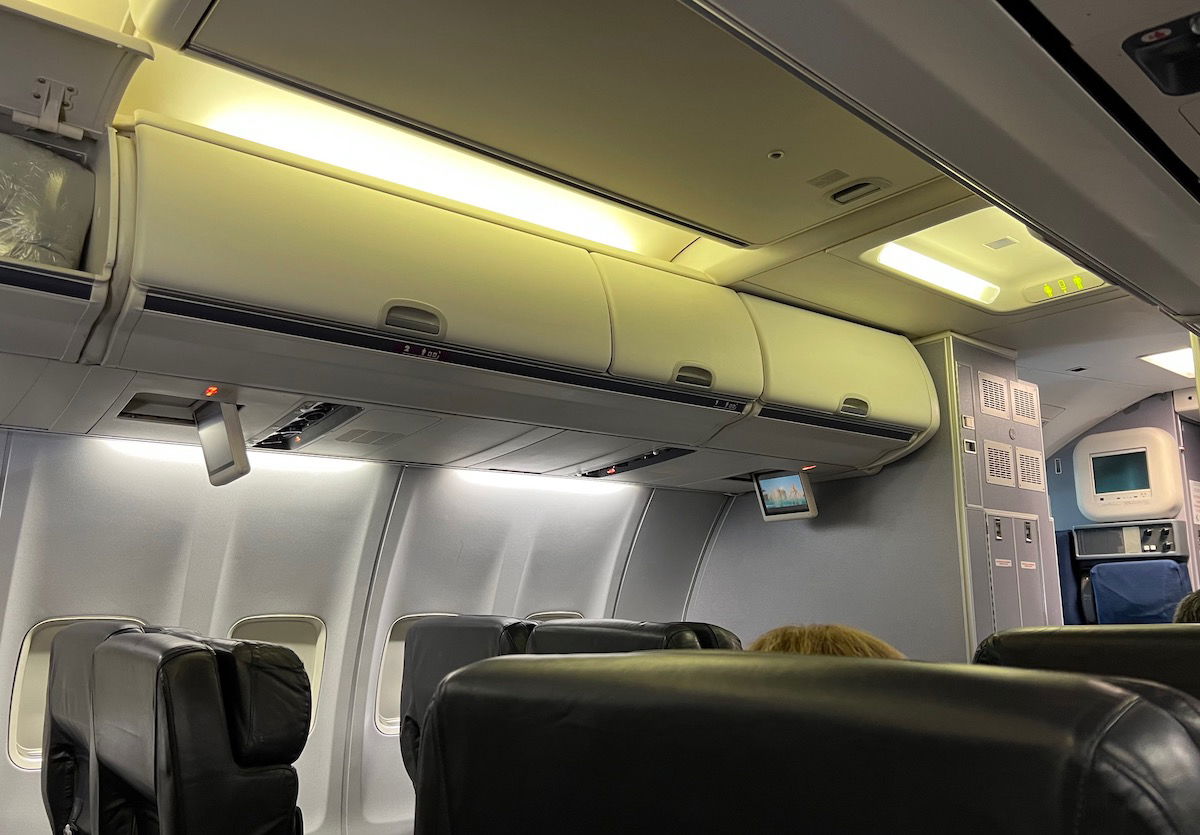 There were dropdown screens overhead, but the one in front of me was broken, and would only go up halfway.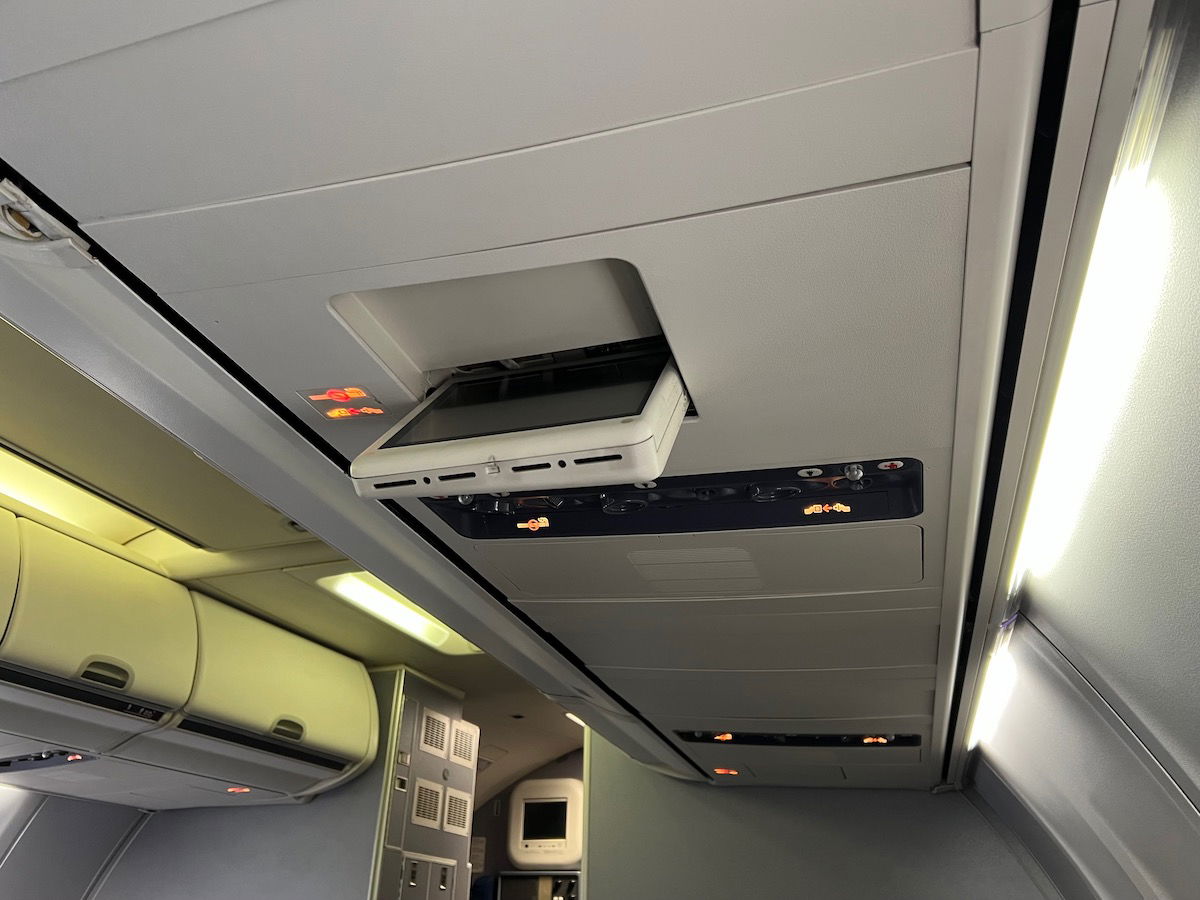 One thing this 737-800 had in common with the previous (much fresher one) was the complete lack of technology — of course there were no personal televisions, but there were no power ports, no Wi-Fi, and no streaming entertainment. It was honestly a step back in time.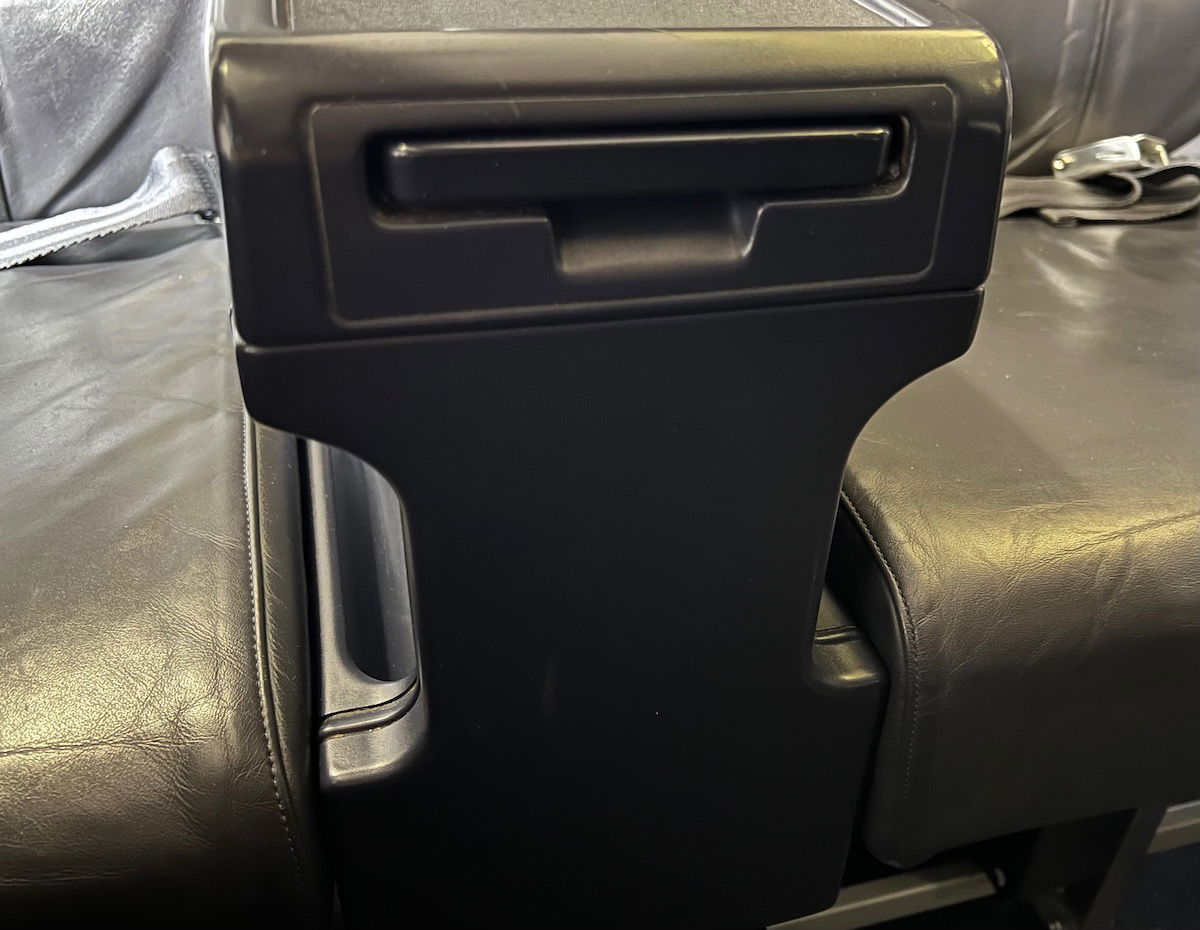 On the plus side, a nice sunset makes for some great inflight entertainment…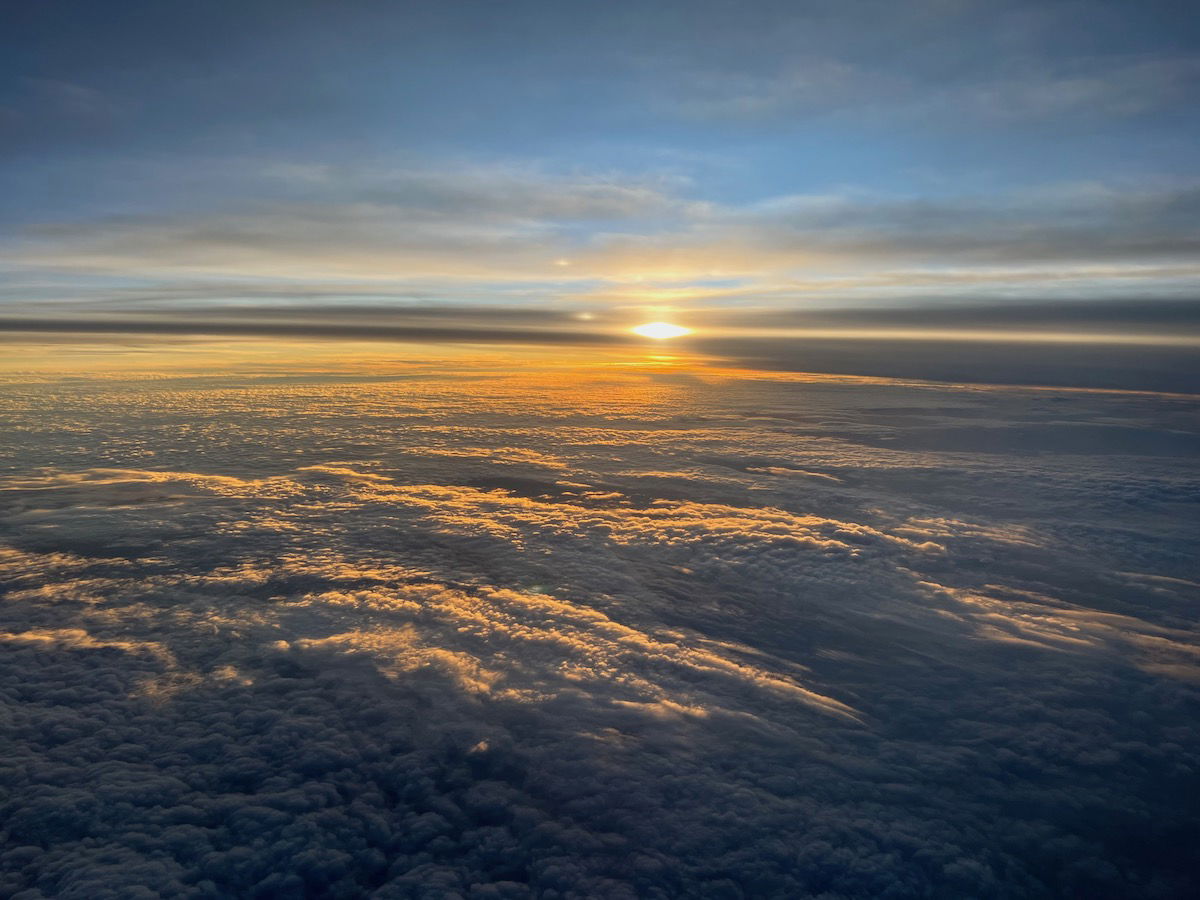 Copa Airlines has three Boeing 737-800 configurations
In addition to having flat beds on Boeing 737 MAX 9s, Copa Airlines seems to have three Boeing 737-800 configurations.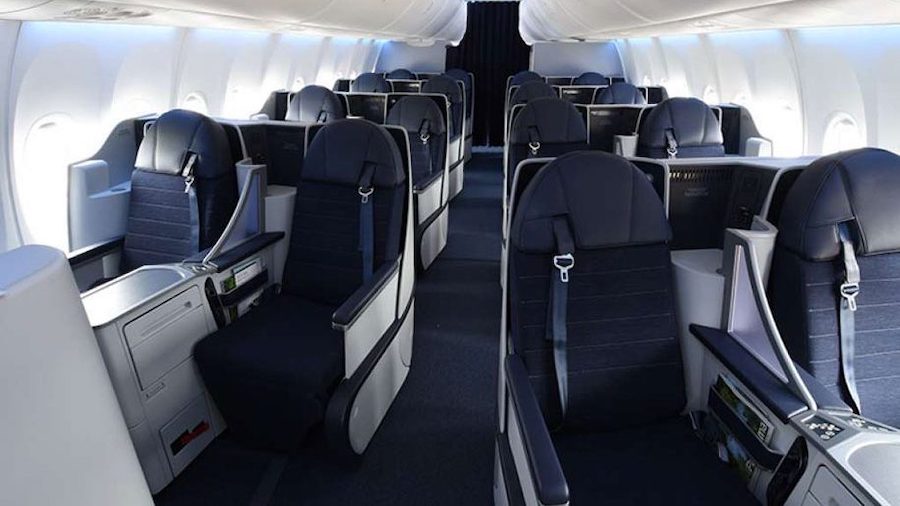 There are two kinds of Boeing 737-800s with 160 seats, including 16 business class seats and 144 economy class seats. These are the two types of products I flew, with one cabin being updated, and one cabin not being updated.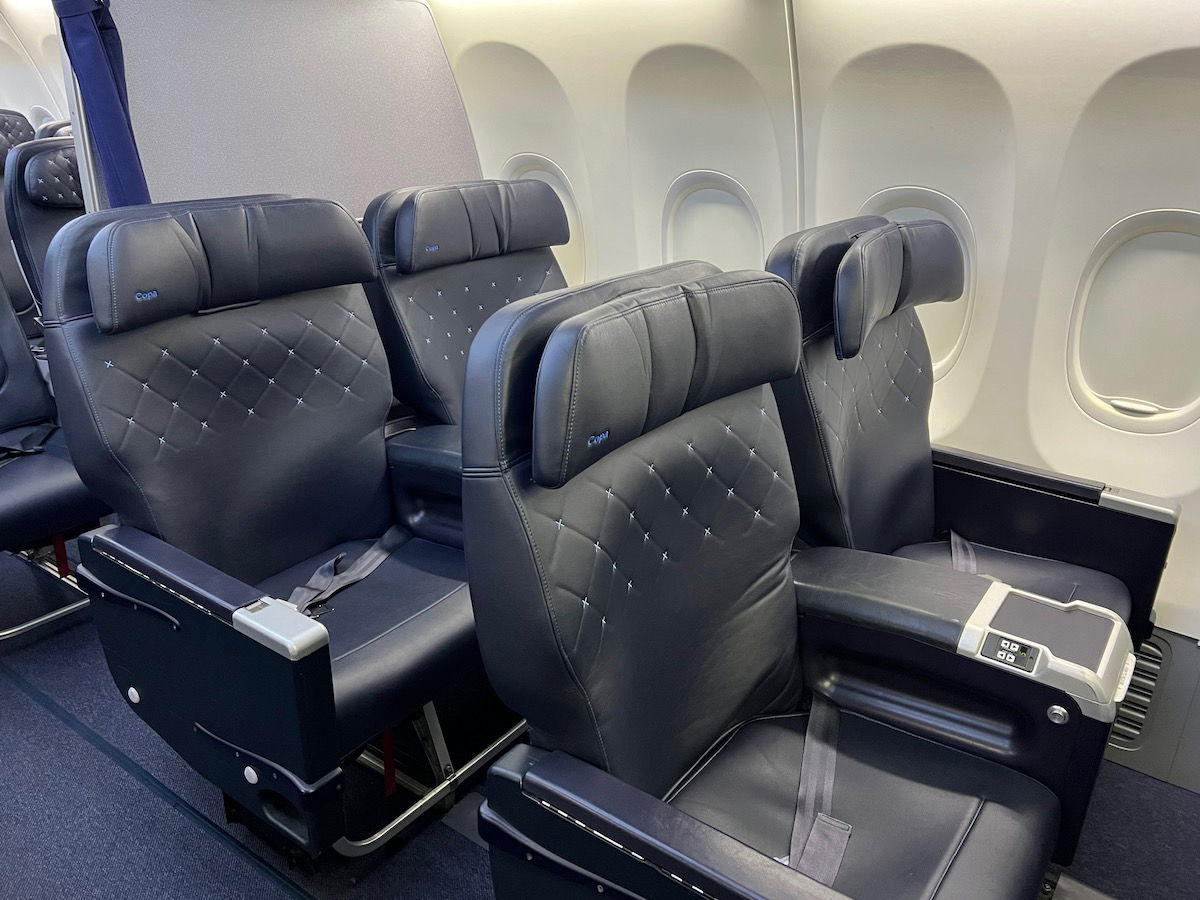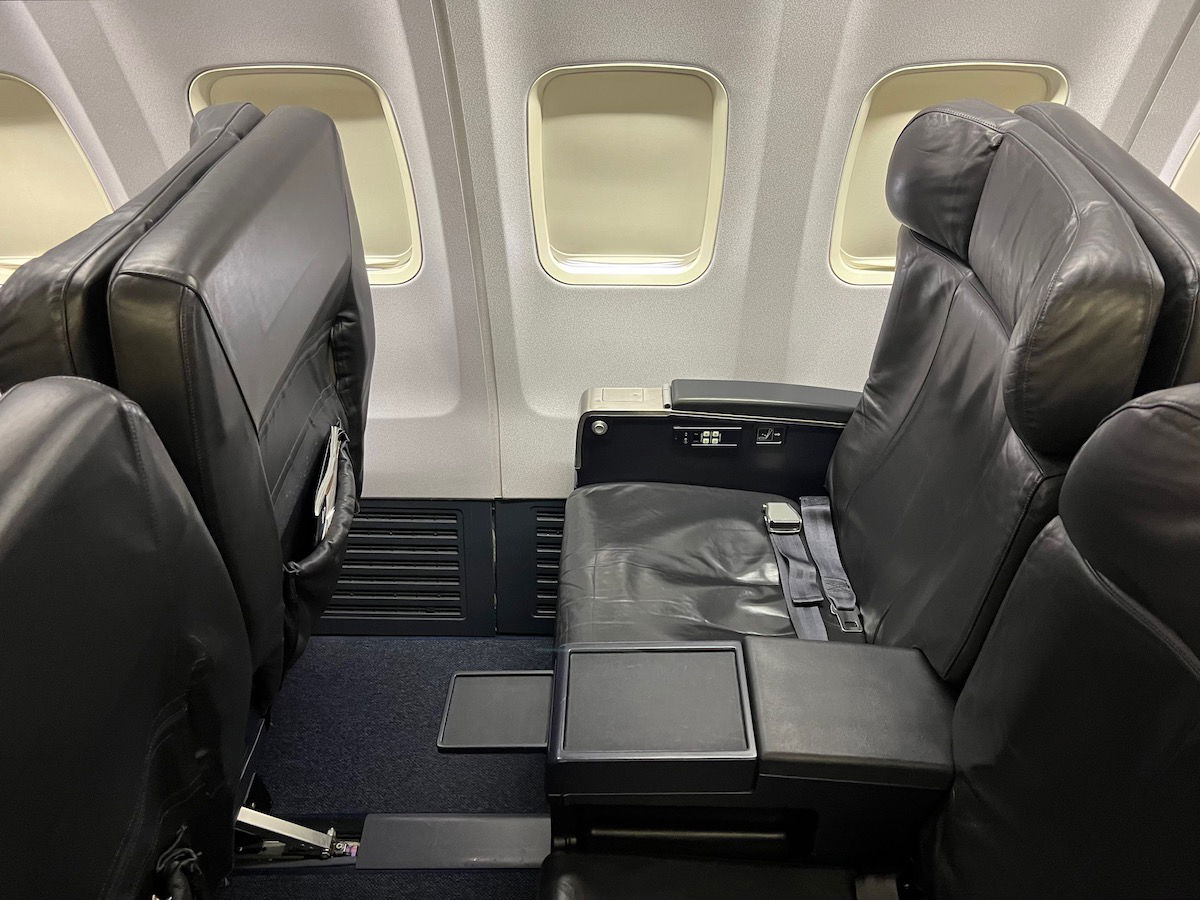 Then Copa has some Boeing 737-800s with 154 seats, including 16 business class seats and 138 economy class seats. These planes have a significantly more spacious business class product, with legrests and personal televisions.

The issue is just how much Copa swaps planes, so it's hard to know what you're going to get, especially between 737-800 configurations. It goes without saying that not all of these products are created equal.
Bottom line
Unfortunately my Copa business class experience left a bit to be desired. My Copa flight from Panama to Lima had the oldest Boeing 737 interior I've seen in a long time. It's not just that the interior looked old, but it was also incredibly low tech in terms of passenger experience, with no entertainment or power outlets.
Anyway, I'll have full Copa flight reviews soon, but that's all on Copa for now. On to other, more exciting airlines…
What do you make of Copa's Boeing 737-800 business class?