Typically when I plan review trips, it involves travel to Asia or Europe, since that's what's most interesting to most OMAAT readers in terms of aspirational routes they'd fly, airline quality, etc. Well, living in Miami, it's time to plan a trip a bit further south.
I'm hoping to take this trip in the coming weeks, though wanted to get some feedback to make this as interesting as possible.
I'd like to fly Boliviana de Aviacion's Miami route
For years I've been wanting to fly Boliviana de Aviacion's route between Miami (MIA) and Santa Cruz de la Sierra (VVI). The airline has historically flown rather mysterious Boeing 767s between the two cities. However, the airline is now modernizing its fleet, and has taken delivery of a pair of Airbus A330s, which used to fly for Virgin Australia.
Suffice it to say that the airline has quite the upgraded hard product, with fully flat reverse herringbone seats. That means it's time to finally fly with the airline! It seems that as of now, the airline is continuing to schedule the 767 on the route in the future, though in the days prior to departure, the flight gets swapped to an A330.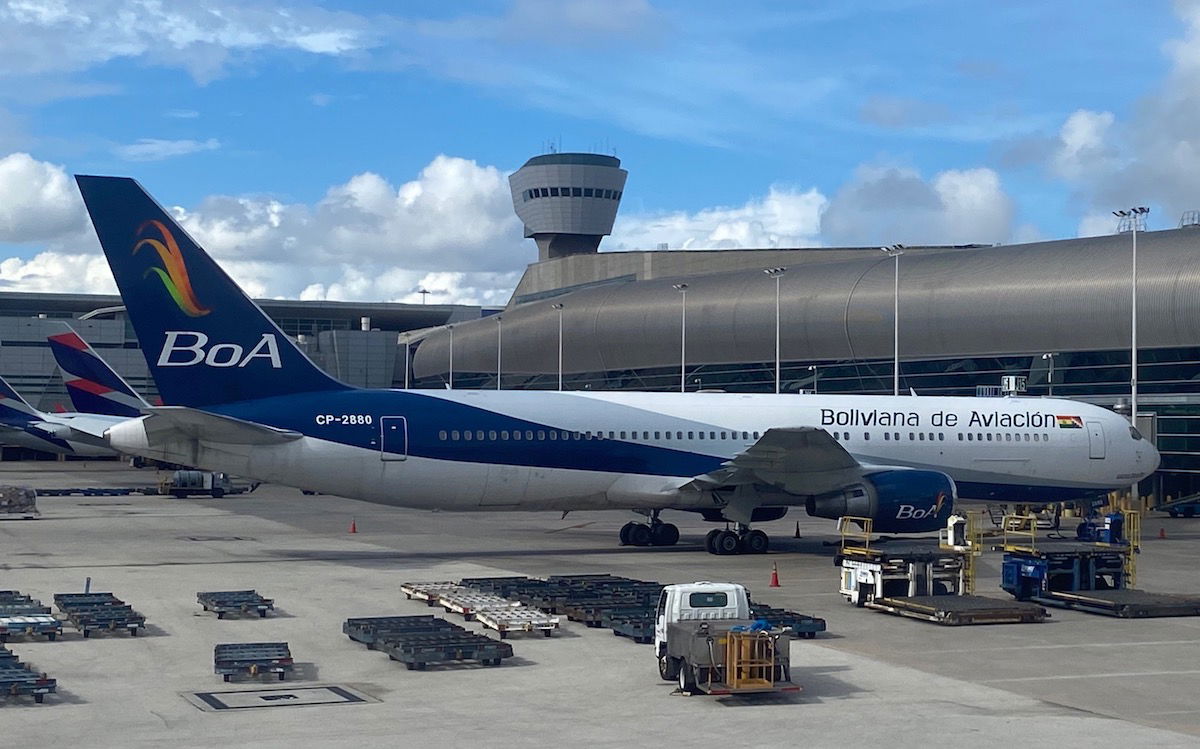 Business class fares are quite reasonable, at ~$700 one-way, so that's how I'd book, as the airline doesn't have any major partnerships, or belong to any of the global alliances.

I'd then of course love to spend a couple of days in Bolivia. I don't think I'll make it to the Uyuni Salt Flats this time around, as time is limited, though I hope to check that out in the future. However, I'd still like to spend a couple of days exploring Santa Cruz de la Sierra (if anyone has any thoughts on the city, I'd love to hear them).
As far as points hotels go, there are two Marriott options — there's the Marriott and then there's Los Tajibos, a Marriott Tribute Portfolio property. I'm leaning toward the former, but am open to feedback.
Where should I fly from Bolivia?
I don't just want to fly the same plane back and forth to Bolivia, so I'd like to tie something else into this trip, while being away from home for as short as possible.
Boliviana de Aviacion does operate some flights within South America, though best I can tell, all of the carrier's 737s are in a one-cabin layout, so I don't think there will be much to report on when it comes to service.
When it comes to airlines in South America and Central America: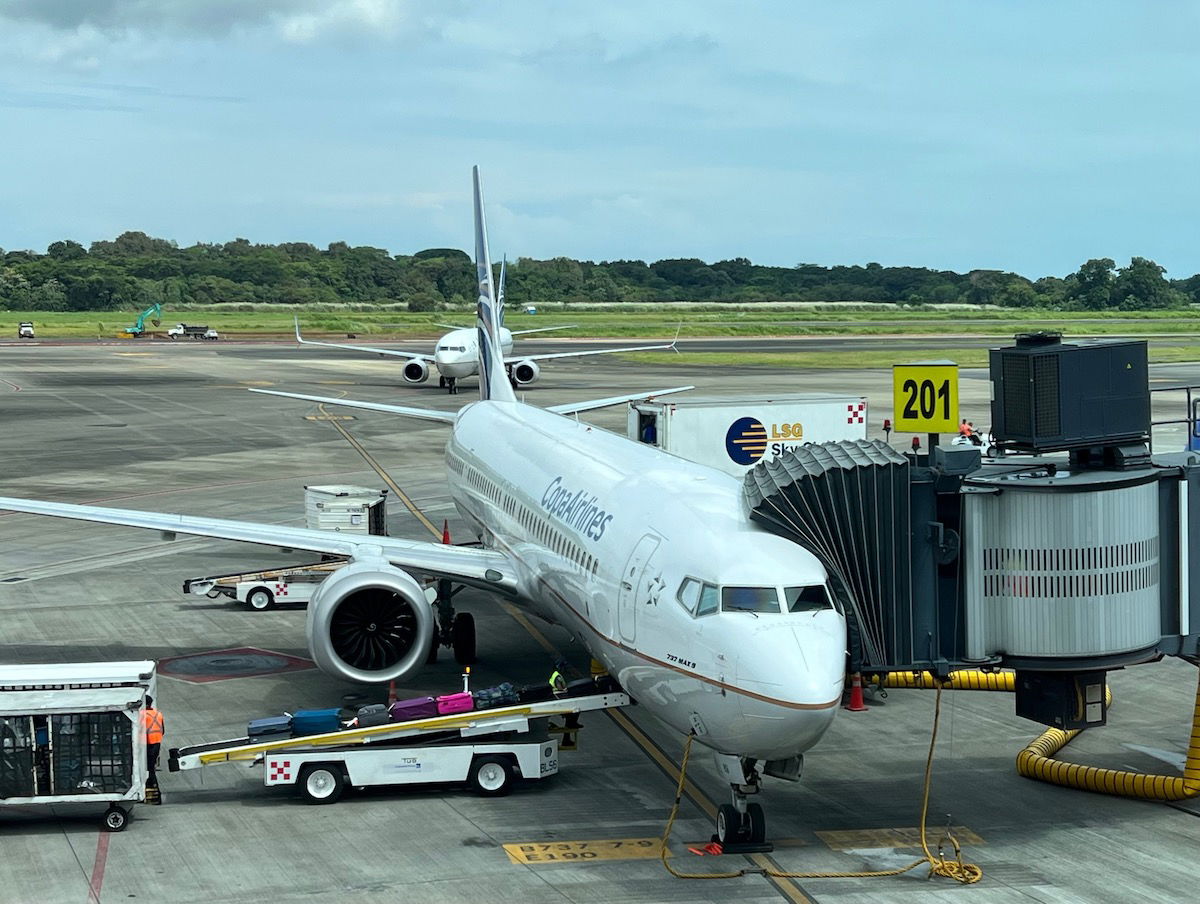 So, looking at the flights to & from Santa Cruz de la Sierra, one option that stands out is flying GOL's Boeing 737 MAX to Sao Paulo (GRU). The airline does have a premium economy cabin on its planes, which seems like intra-Europe business class, with blocked middle seats. GOL is a huge airline in South America, and is also an American AAdvantage partner.
Sao Paulo is obviously a better place than Santa Cruz de la Sierra when it comes to airline options. But I'm still not sure what exactly to do from there:
I'd love to fly LATAM business class from Sao Paulo to Miami or New York, though the carrier seems to almost never have award availability on this route and fares are steep
I'm intrigued by flying Azul's A330-900neo business class from Viracopos to Fort Lauderdale, and cash fares are sometimes reasonable (Azul partners with Air Canada Aeroplan and United MileagePlus, but doesn't seem to release any business award space); the catch is that I'm already dreading getting between GRU and VCP (is it as bad as I think it is?)
I mean, I've been wanting to fly Aerolineas Argentinas for eons, but does the airline ever release business class partner award space, or have good fares?
Copa at least consistently flies its Boeing 737s MAXs to Sao Paulo and has lots of award availability, but still, I think one of the above options could be more interesting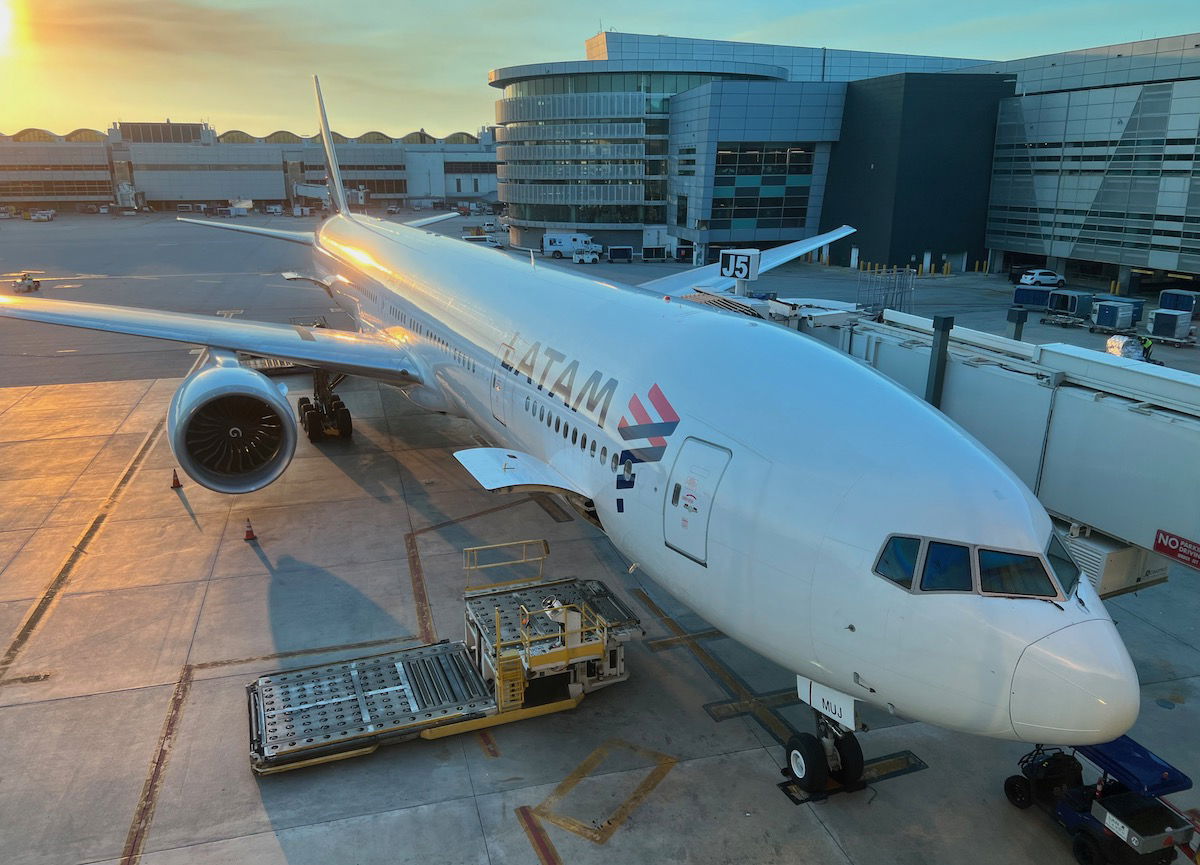 Bottom line
I can't believe Boliviana de Aviacion is finally flying its Airbus A330, so it's time that I check it out. Getting from Miami to Santa Cruz de la Sierra is easy enough. What I can't figure out is what exactly to do from there. I'd love to fly with Azul or LATAM, but both are tricky with award space, so I'm curious if there's some trick I'm missing.
If anyone has any creative review trip ideas that I'm missing that could be tied in with a Boliviana de Aviacaion flight to Santa Cruz de la Sierra, I'd love to hear 'em!