While there has been talk of this for over five years now, it looks like it might finally be happening.
Boliviana de Aviacion updating long haul fleet
Boliviana de Aviacion (BoA) is an airline that has long been on my radar, which I've been wanting to fly. My home airport of Miami is the carrier's one destination in the United States. Just about every time I fly out of the airport, I see one of the carrier's Boeing 767s parked there.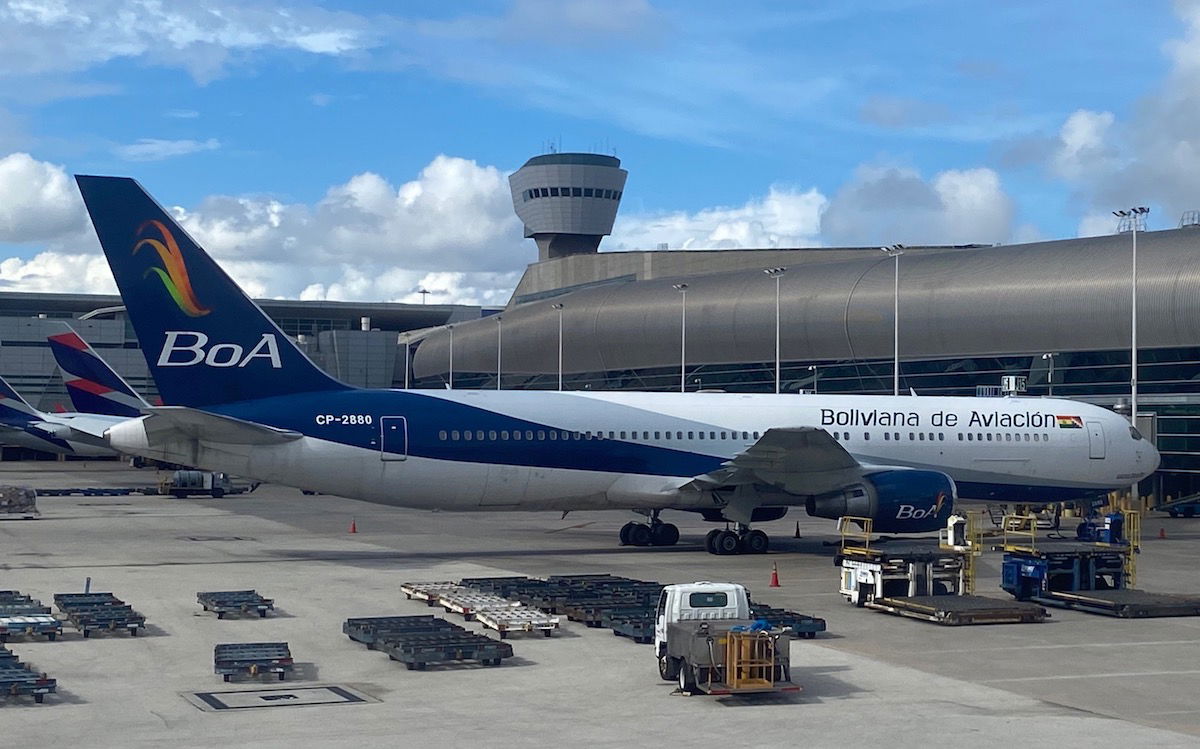 The carrier's long haul fleet currently consists of three Boeing 767-300s, which are an average of over 28 years old. It's not just the age of the aircraft, but the interiors are extremely uncompetitive, based on everything I've heard (though there's not much out there about them). The airline primarily flies these planes from Santa Cruz de la Sierra (VVI) to Miami (MIA) and Madrid (MAD).
The government owned carrier has been working on plans to refresh its long haul fleet. The plan has long been to retire Boeing 767s and replace them with more modern (yet still used) Airbus A330s. The government of Bolivia has now announced firm plans to retire the Boeing 767s, and replace them with four Airbus A330s.
Three of those aircraft should join BoA's fleet in July and August 2023, and enter service by October 2023.
Basics of Boliviana de Aviacion's A330s
Boliviana de Aviacion will be acquiring former Virgin Australia Airbus A330-200s. Virgin Australia discontinued long haul flights in 2020, around the start of the pandemic, and dumped its A330s and 777s. The planes have been stored ever since.
The first A330 to join BoA's fleet will have the MSN 1452, and it's a nearly 10 year old plane that's owned by leasing company Avolon. The plane features 275 seats, including 20 business class seats and 255 economy class seats.
These planes have reverse herringbone seats in business class, which are fully flat and feature direct aisle access. This will be an absolutely massive improvement compared to the carrier's current business class, which just consists of recliner seats that don't even have personal televisions.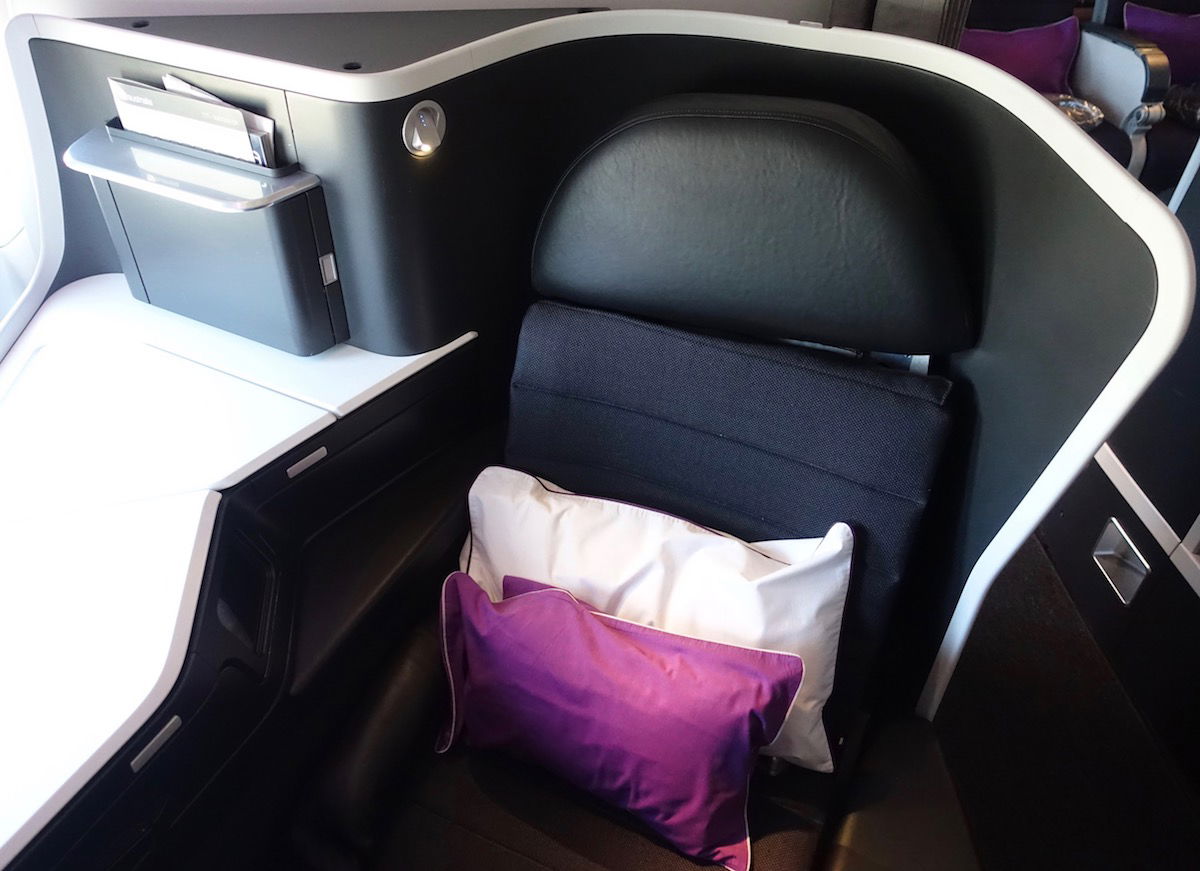 To coincide with the A330s, BoA will also be undergoing a rebranding, and will introduce a new livery. How pretty is this livery?!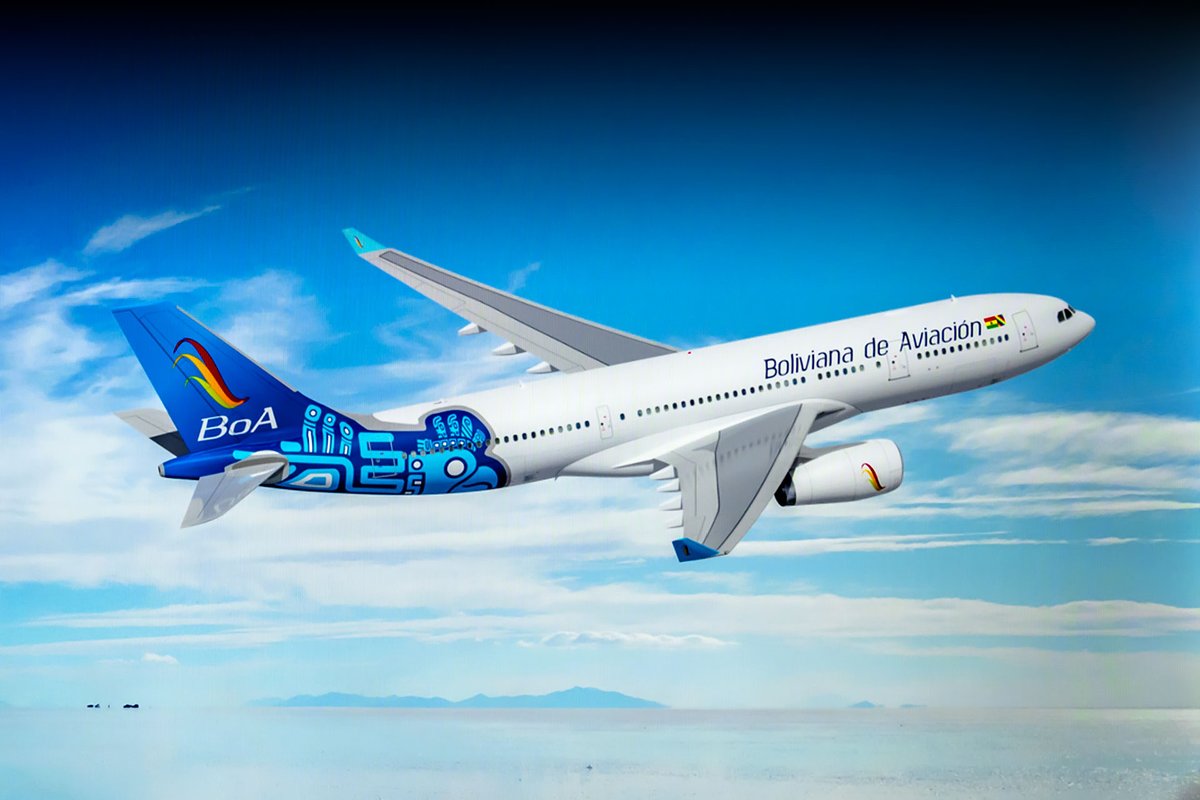 I can't wait to fly the A330 once it enters service, as I've been wanting to fly the airline and visit Bolivia. While BoA doesn't belong to any alliances, the airline does have very reasonable paid fares. For example, a business class seat from Miami to Bolivia generally costs under $800 one-way.
Bottom line
While there has been talk of this for years, Boliviana de Aviacion will finally be acquiring four Airbus A330s, to replace the carrier's Boeing 767s. The airline will be leasing former Virgin Australia A330s, which should represent a massive product improvement for long haul routes to Miami and Madrid.
The first plane has already been painted in BoA's new livery, so here's to hoping that this actually happens.
What do you make of Boliviana de Aviacion's fleet renewal plans?