While I don't think this will surprise anyone, you sure can get a lot more value with your Marriott points and free night awards when traveling outside the United States. Here's my latest experience with that…
My amazing use of a Marriott free night award
Several Marriott co-branded credit cards offer free night awards as an annual card perk. Most cards offer certificates valid at properties costing up to 35,000 points per night, while some premium cards offer certificates valid at properties costing up to 85,000 points per night. Fortunately nowadays you can top off those certificates with up to 15,000 extra points, to get a bit more value.
I often hear people suggest you can't even redeem one of those free night awards worth up to 35,000 points per night at a Courtyard off a highway. Well, I just redeemed that certificate at the world's only all-suite St. Regis.
Specifically, after spending a night at Katara Hills LXR Doha, we spent a night at the St. Regis Marsa Arabia Island Doha, which just opened several months ago.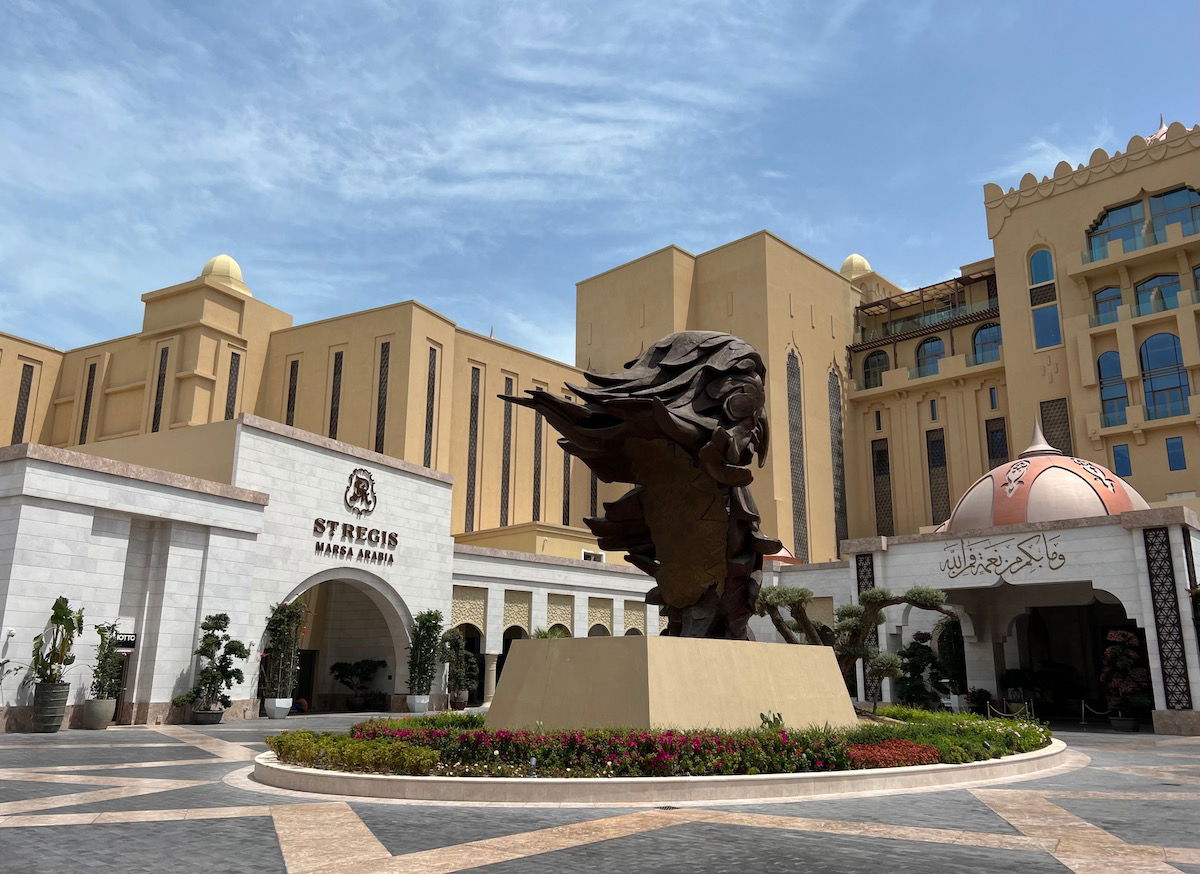 This property was bookable for just 30,000 points for the night we were staying.

As a point of comparison, the cash rate for a stay here would be over $400 per night.

I value Bonvoy points at 0.7 cents each, so suffice it to say that redeeming points (or free night certificates) is a great value here.
So, how was the St. Regis Marsa Arabia Island?
The St. Regis Marsa Arabia greatly exceeded my expectations, not just in terms of value, but in terms of the overall experience and service levels.
For one, we got upgraded from a one bedroom suite to a two bedroom suite. The hotel doesn't have any one bedroom suites with two beds, so when I asked about the possibility of getting a room with two beds, the hotel proactively offered a complimentary upgrade to a two bedroom suite (which seems to be a pretty common thing for elite members, based on what I've read online).
In fairness, this probably isn't the most luxurious St. Regis in terms of finishes, but did I mention it's only 30,000 points per night? 😉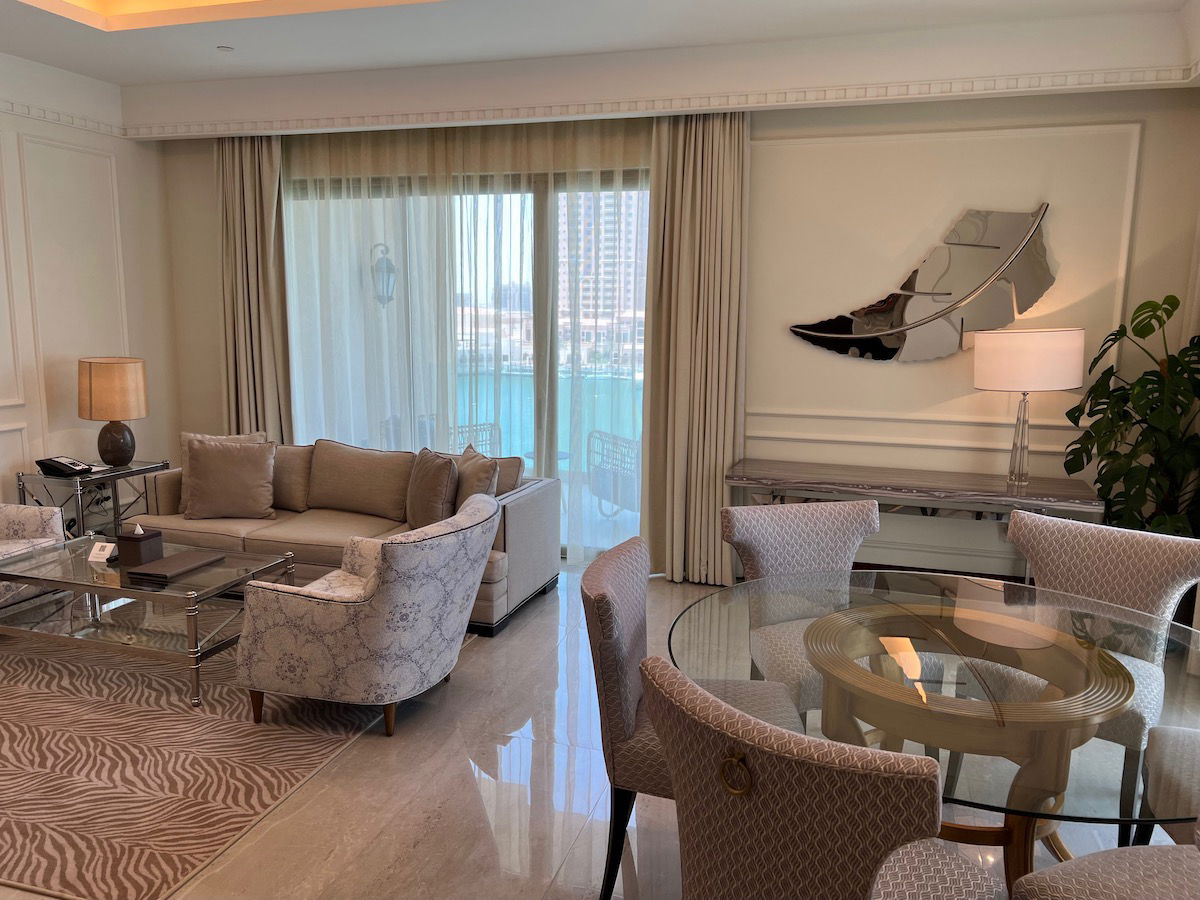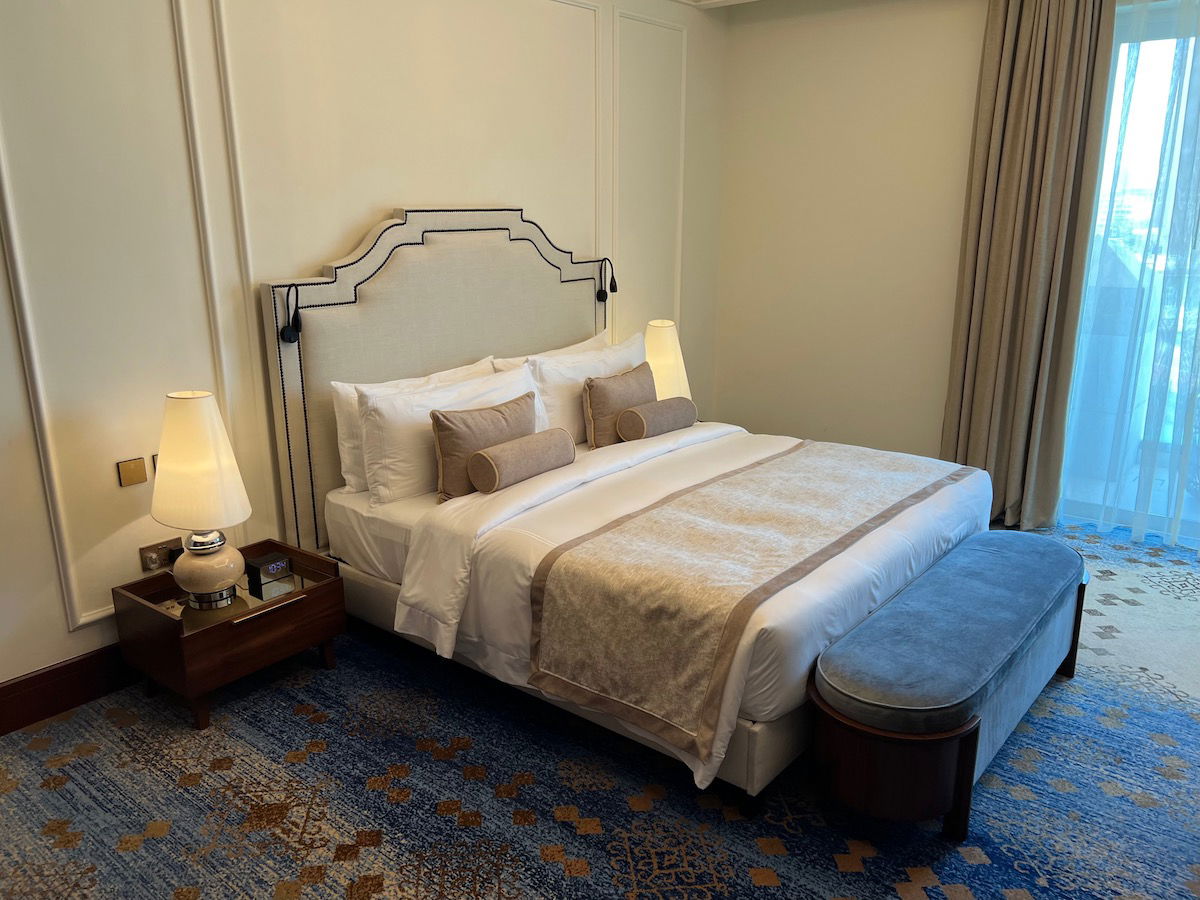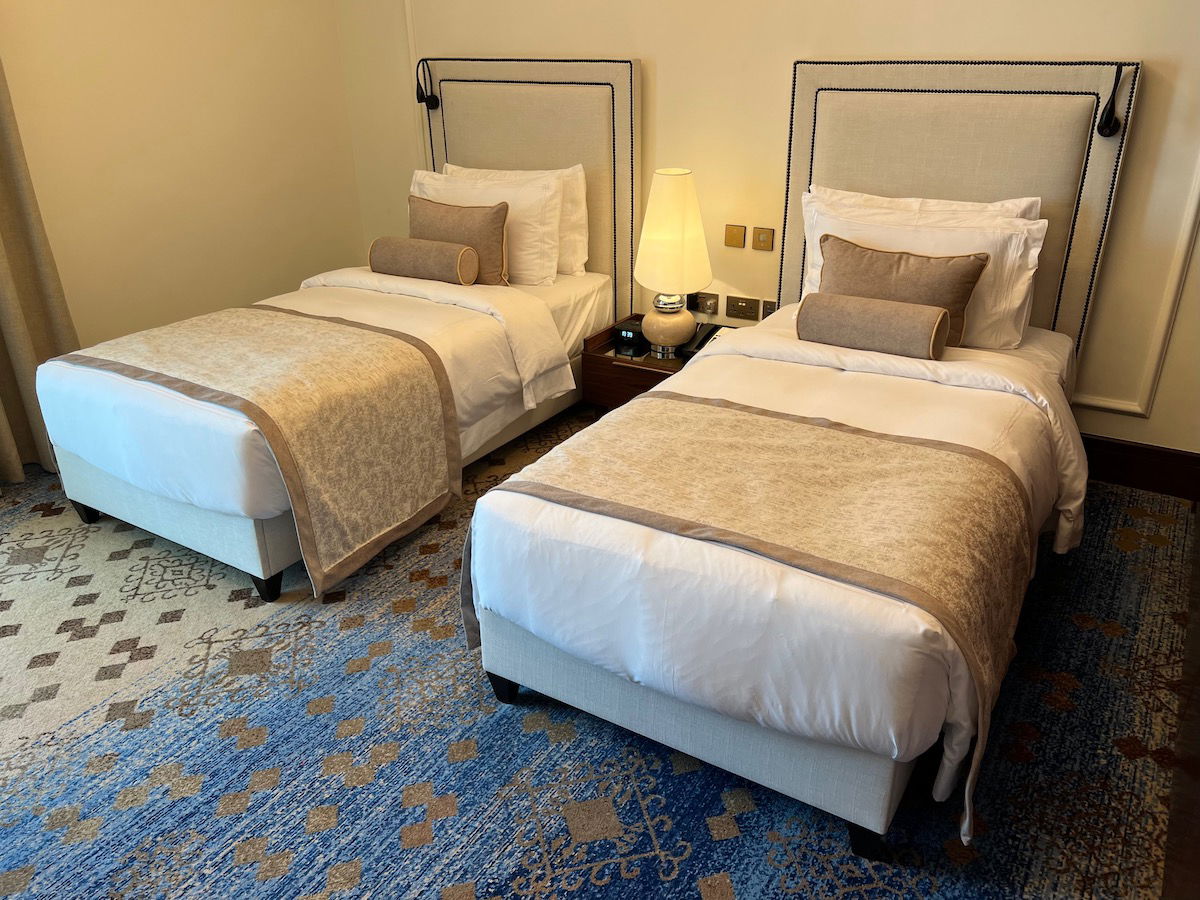 And really the room went way beyond the two bedrooms, as there was a huge kitchen, and even staff quarters… not that we used any of that. My dad was also delighted to see a better bottled water situation than at Katara Hills. 😉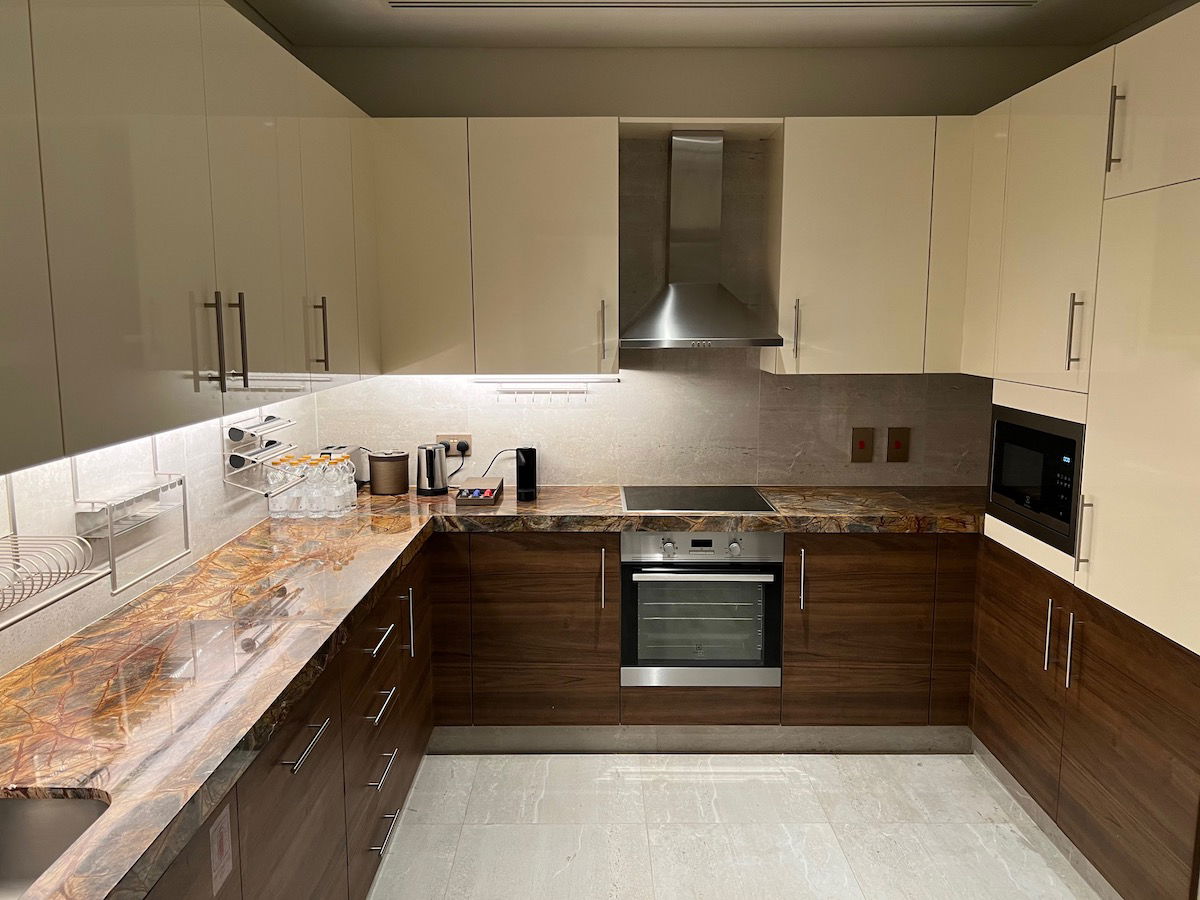 The suite had pretty cool views too. Marsa Arabia Island is essentially a manmade island located in the middle of the marina at The Pearl (a big shopping mall sort of thing), connected by a bridge. You've gotta love the Middle East, eh?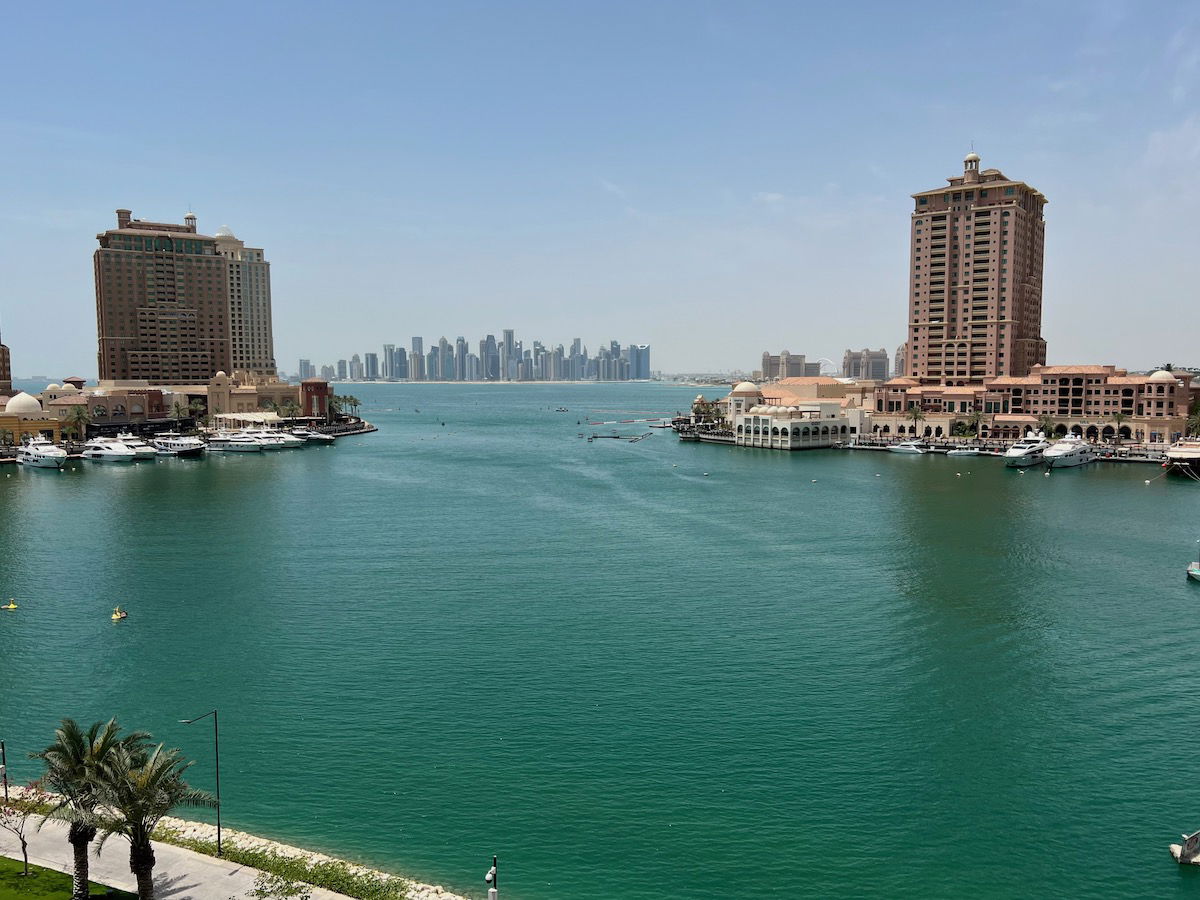 We received a lovely welcome gift shortly after check-in, and I also appreciated the butler service coffee, as is standard at St. Regis properties.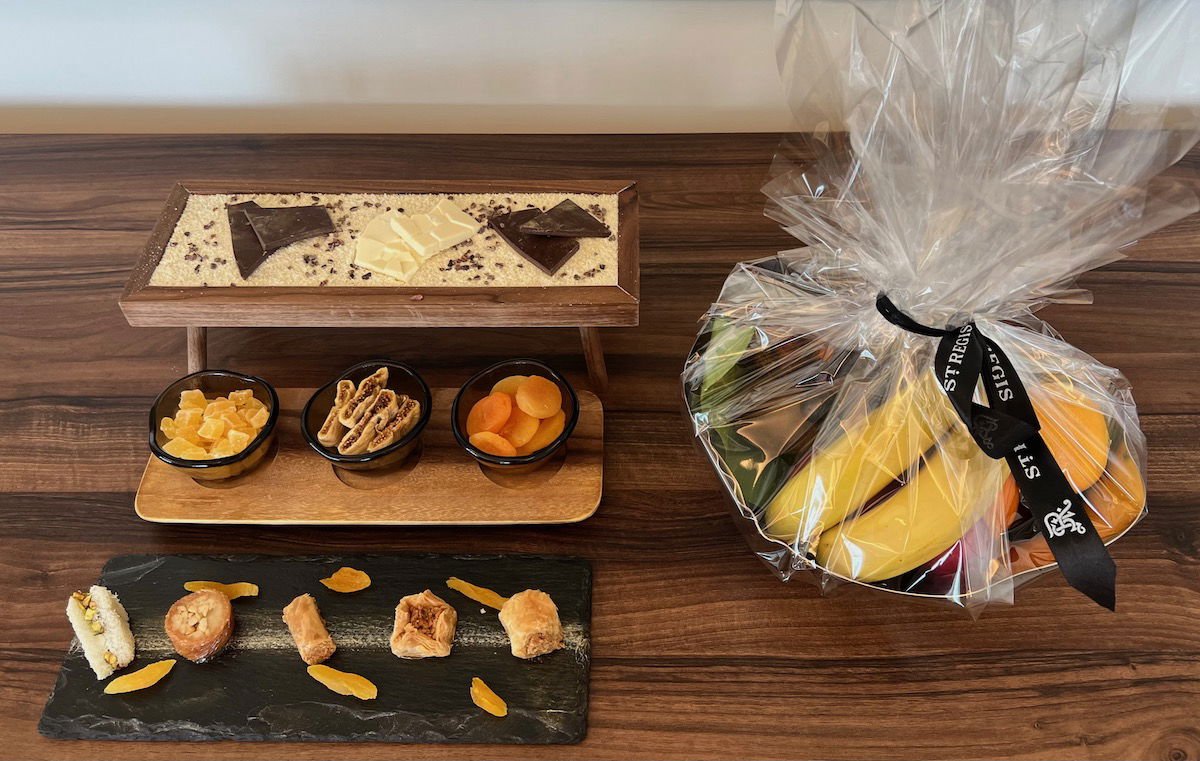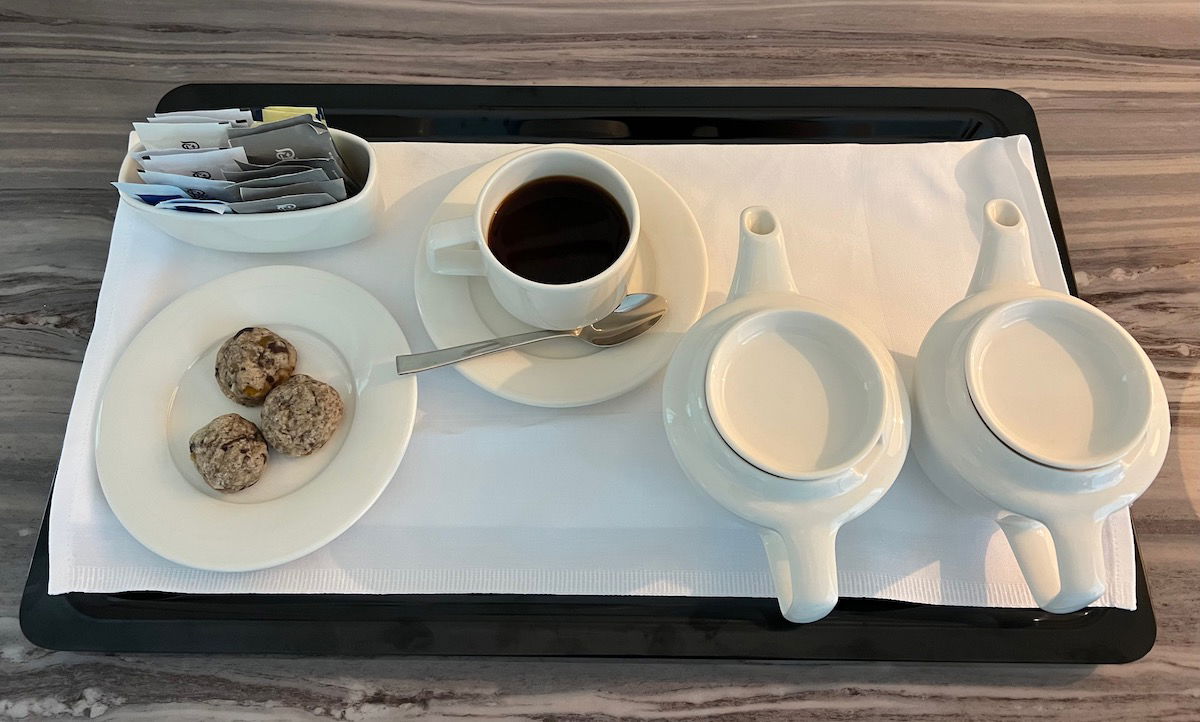 The hotel has endless amenities, from half a dozen restaurants, to a beautiful lobby and lounge, to probably the best hotel gym I've ever seen anywhere, to a big pool.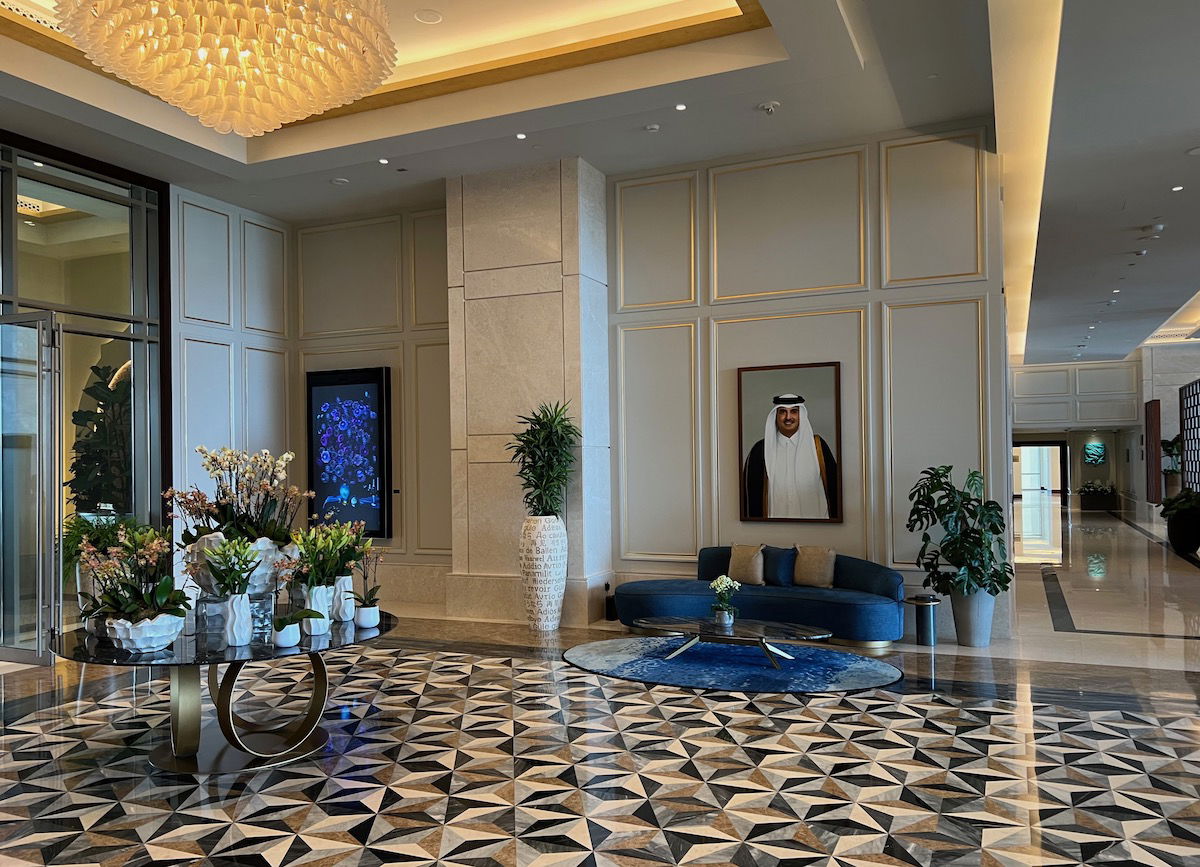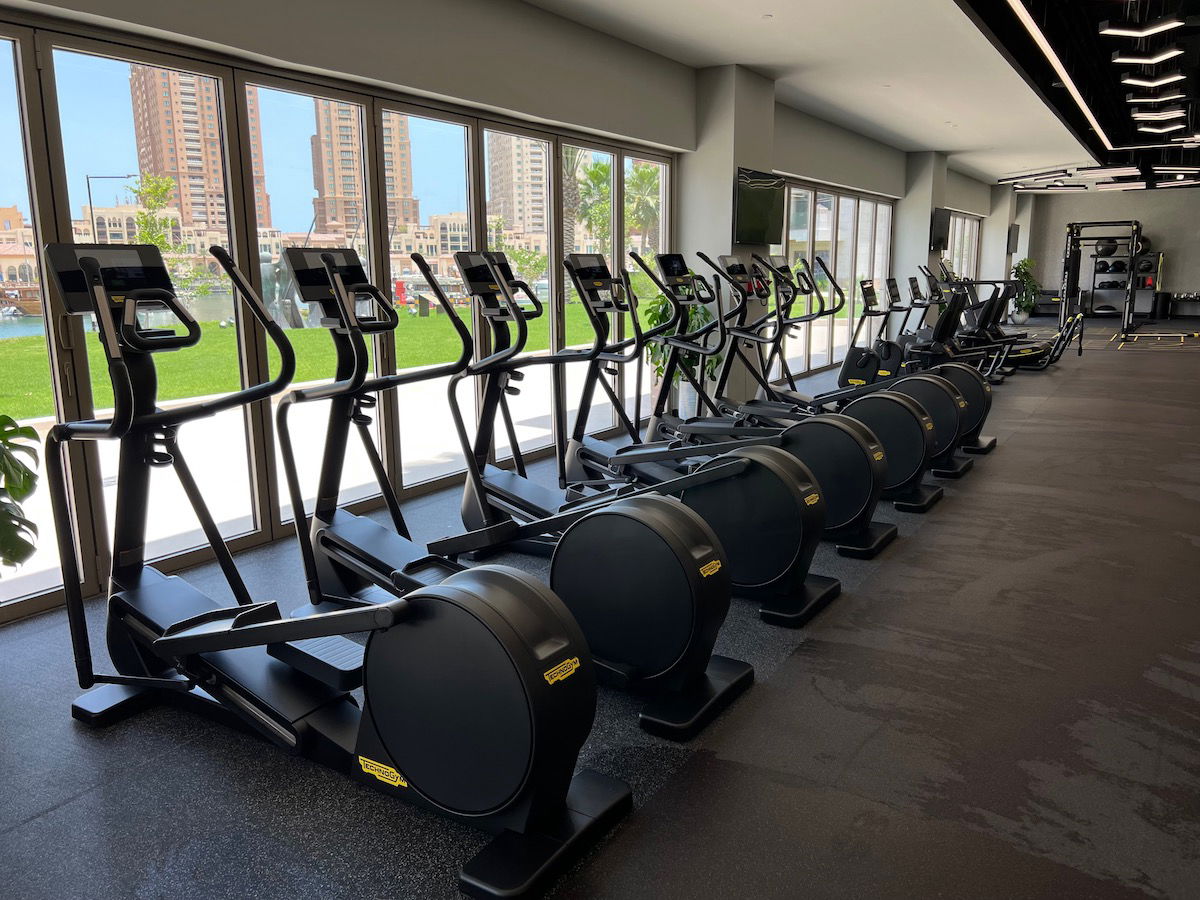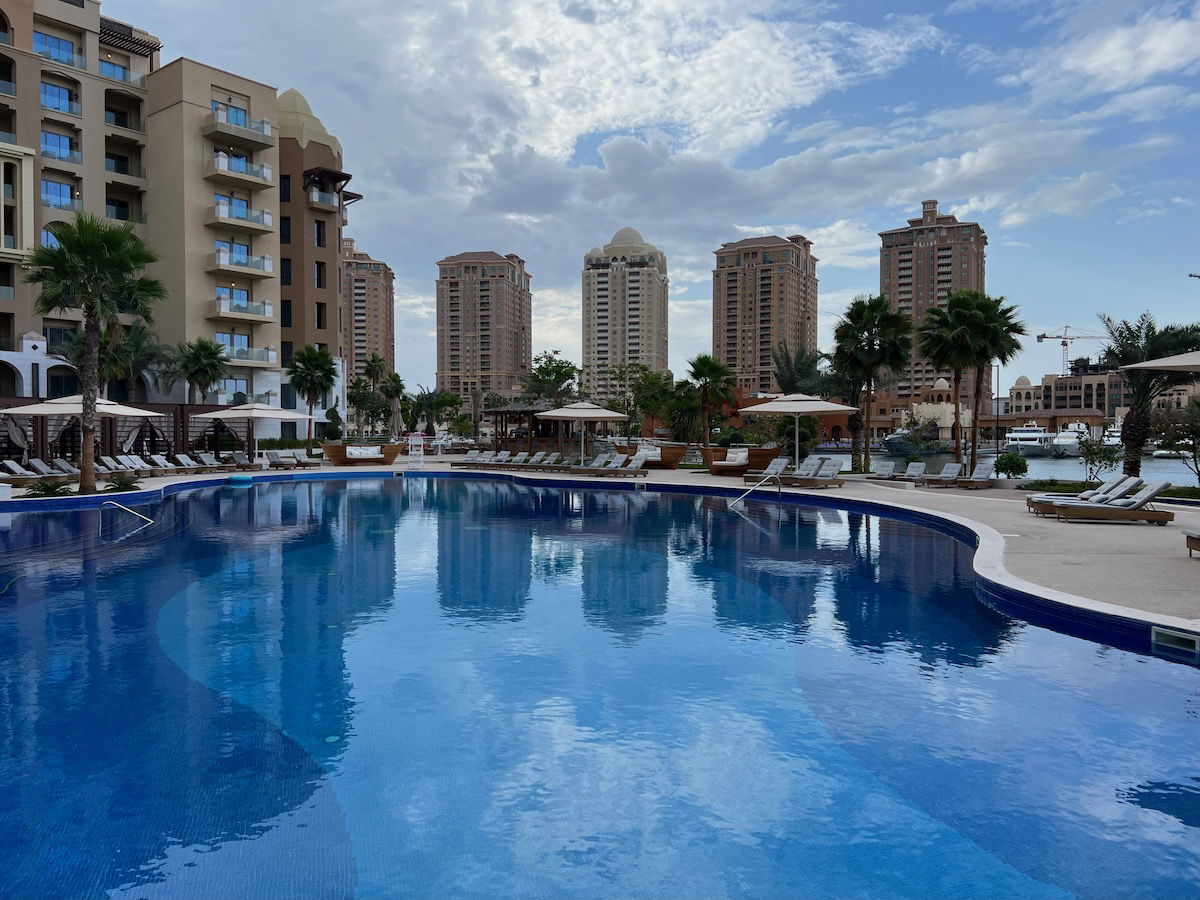 Breakfast was also a real treat, and was served in the hotel's Turkish restaurant. Breakfast was a la carte, and you could either do the set Turkish menu, or order items individually. My dad and I split the Turkish set menu for one person, and we couldn't even finish it. Yow.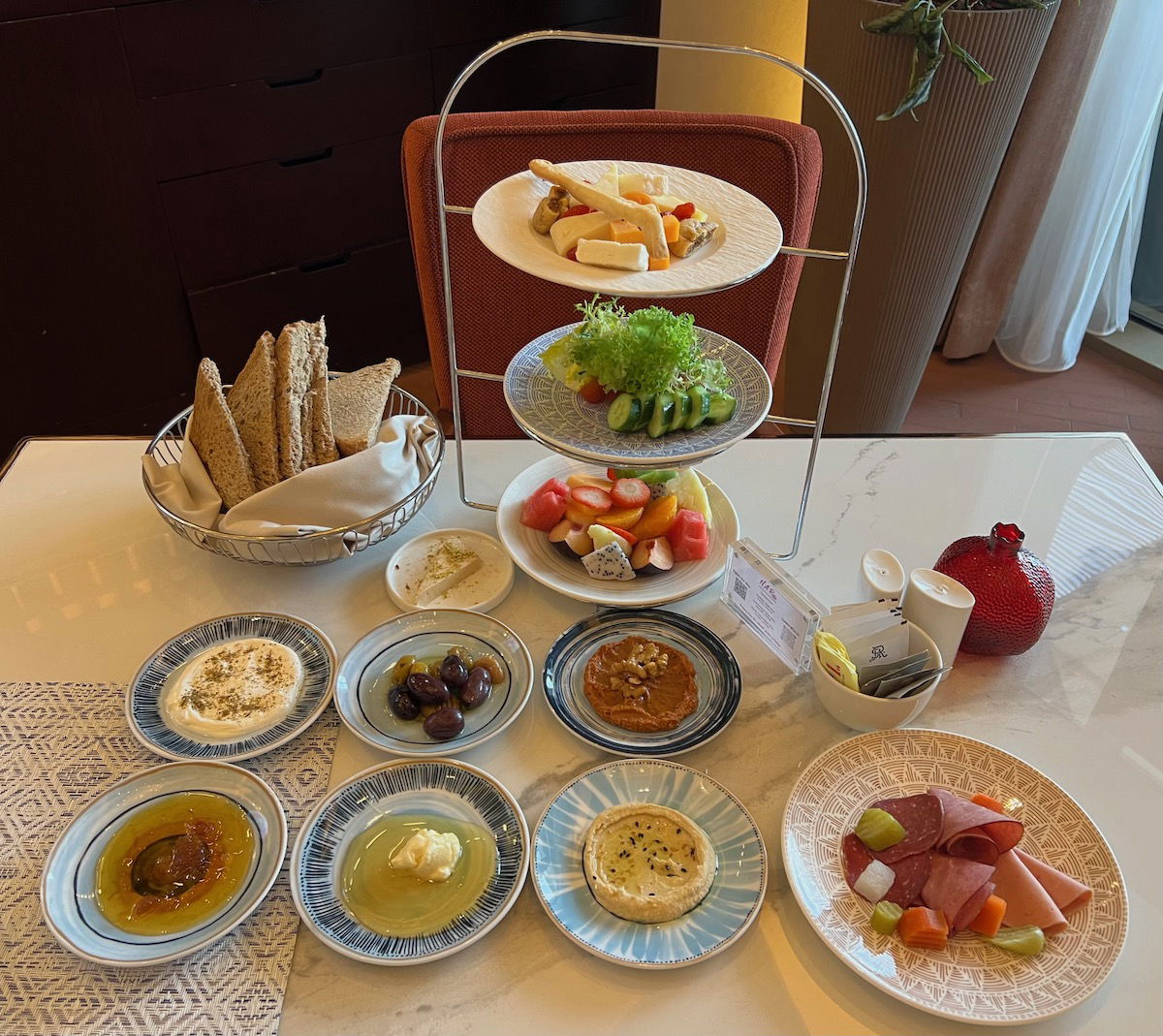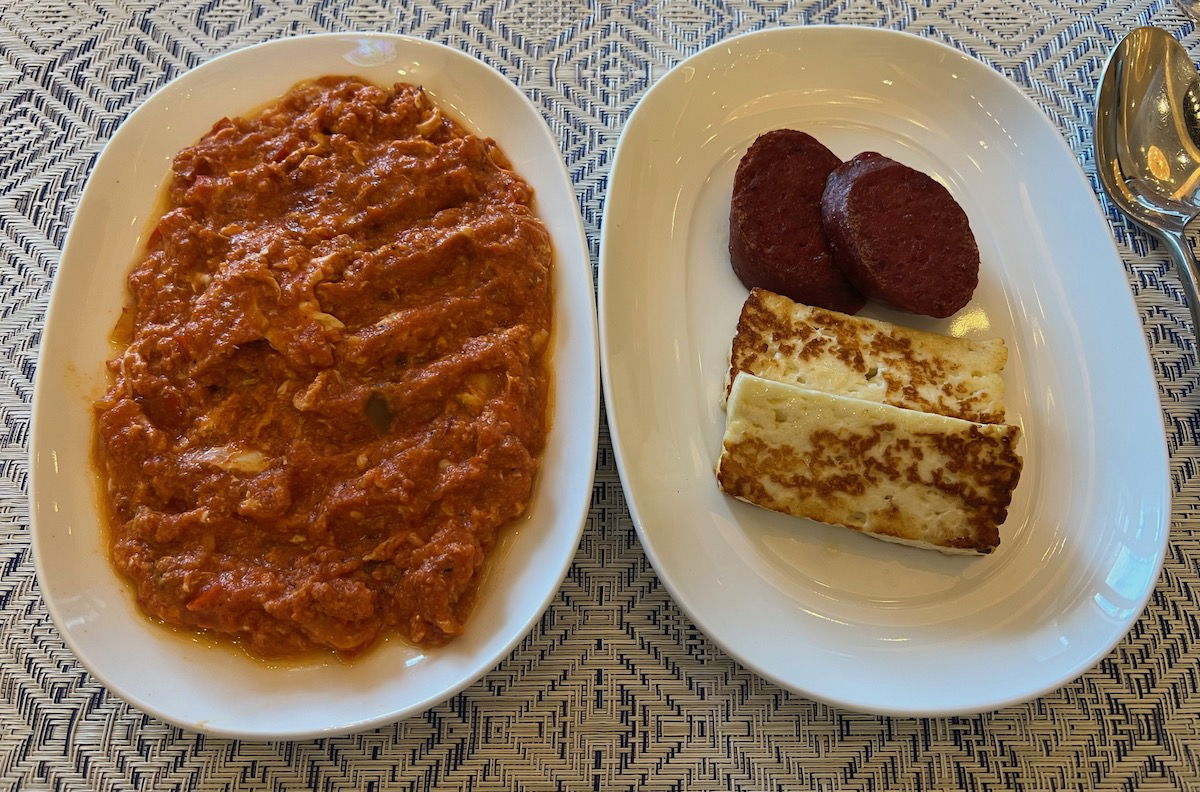 So yeah, I'll have a full review soon, but we had a great stay! And it was made even better by the fact that I booked it with a free night award from a credit card with such a low annual fee.
Bottom line
If you exclusively stay at hotels in the United States, it can be easy to get frustrated by the value of hotel loyalty programs, in terms of points redemption opportunities and elite recognition. Meanwhile outside the United States, it's a different story. I've had some great uses of points over the years, but redeeming a free night certificate worth up to 35,000 points for an all-suite St. Regis was among my best uses.
If you find yourself in Doha, this property is an excellent use of points.
What has been your best use of a Marriott free night award?