Ford and I became parents just under a year ago, as our son, Miles, was born in August 2022. Even though we're very frequent travelers, up until this week we hadn't yet flown with Miles (the exception was when he was a few days old to get him home, but that doesn't really count, because he slept through the entire flight, and that wasn't for leisure). We've now taken Miles on his first "real" flight, and goodness, was I terrified.
Let me share why we've limited our flying with Miles up until now, and how our first experience went.
Why we limited flying with our baby for some time
Prior to this week, we had done a good bit of travel with Miles, but exclusively by car. We've done staycations in South Florida, and we've also driven several times across Florida to visit family. However, we hadn't flown with him for a variety of reasons.
For the first six months, it was quite intentional. We didn't want to fly with him or travel with him in a non-controlled environment, simply because he was still getting his basic vaccinations, and when infants are so young, they're at the highest risk. Perhaps TMI, but since Miles wasn't breastfed, his doctor recommended we not travel with him for the first six months.
We had planned to take Miles on a trip by plane when he was just over six months old, but we ended up canceling that, because the people we were visiting got coronavirus a day before we were supposed to visit, so that didn't happen.
Since then, we haven't been opposed to taking a trip with Miles, though we also kind of put it off. Why? Well, being a parent is exhausting. It's exhausting enough at home in a controlled environment where you have everything at your fingertips, and it's way more complicated when you're away from home.
To be perfectly honest, here's what our hestiation has been:
Miles is an amazing sleeper (overnight and during his nap times), but only in cribs; he refuses to sleep in a stroller or in our arms, which is not ideal for travel
If we had traditional jobs where we could take time off and not work while traveling a certain number of weeks per year, we wouldn't hesitate to travel with Miles at his current age; but that's not the reality of our travel, as we're always working, we're switching hotels so that I can review them, etc., and that's not very conducive to traveling with an infant (the fact that I make a living traveling is also why I can otherwise work from home, and spend a lot more time with him than most people can)
I don't think an infant gets a whole lot out of travel when they're just several months old, and they're probably happier at home
For the most part, Ford and I have traveled separately this year, so that one of us was home with him. For situations where we traveled together, his grandparents were so excited to take care of him, and we knew he was in good hands. We thought it was better for everyone, including him.
Let me also say that I know that while it will be complicated to travel with him when he's several years old, it's something I can't wait for. There's nothing like seeing the world through a kid's eyes.
I was kind of terrified of our first flight with Miles
With the above out of the way, we decided it was finally time for a low-stakes "trial run" of what it's like to fly with Miles. We decided on a destination just a two hour flight from Miami, and figured this was a great way to give it a shot. We traveled with him as a lap infant, rather than buying him a seat. In a separate post I'll talk more about that.
I was terrified in the days leading up to our flight. I mean, I'd like to think I'm an expert at the process of navigating airports and airplanes, though I felt like a complete newbie leading up to this. I barely slept the night before.
Also, let's be honest, no one is excited about flying in a cabin with someone else's infant. And we're also gay, and I realize some people have not-kind opinions on that, so might be even less forgiving. I was picturing him just screaming for two hours nonstop, despite our best efforts, like the below video.
We did everything we could to prepare, from packing toys and snacks, to having a plan for how we'd entertainment him. But there's only so much you can do to control the behavior of babies.
So, how was our first flight with Miles?
The good news is that our first flight with Miles wasn't a disaster. Was it perfect? No. Was it as bad as I feared? Absolutely not.
On the plus side:
Everyone we interacted with was nice to us, including our fellow passengers
He didn't have a complete meltdown onboard the flight or even cry*, including during the ascent and descent
He seemed fascinated by airplanes, and everything in them, so that's something I'm happy about
Miles loved learning about the exclusive inflight offer on the AAdvantage Aviator Red Mastercard, and wanted to apply, but then he found out he wasn't old enough
Miles loved the trivia game where the crew asked passengers to guess their collective number of years at American Airlines; he couldn't believe that the four flight attendants had been at American for 140x as long as he has been alive
Miles got his pre-departure beverage of choice, plus his first meal choice, which is more than most American passengers can say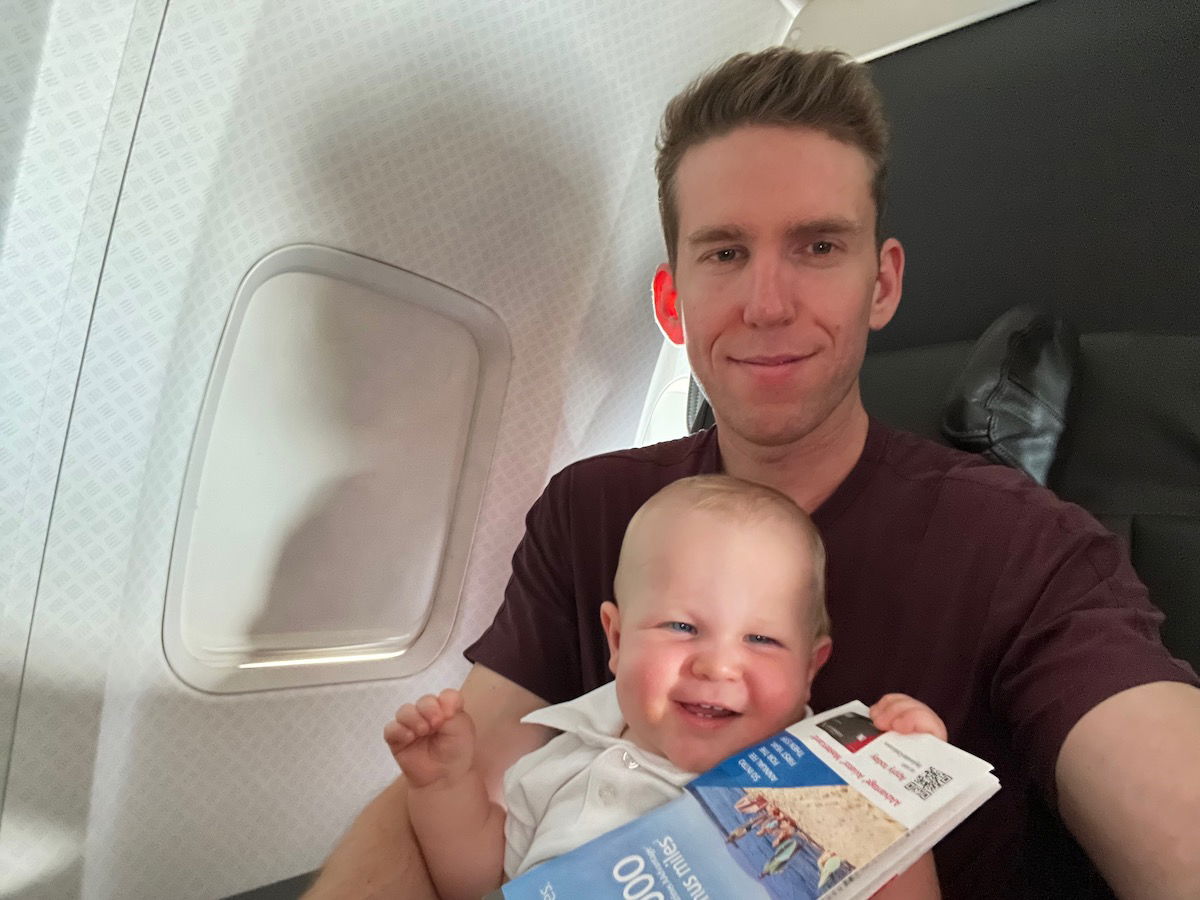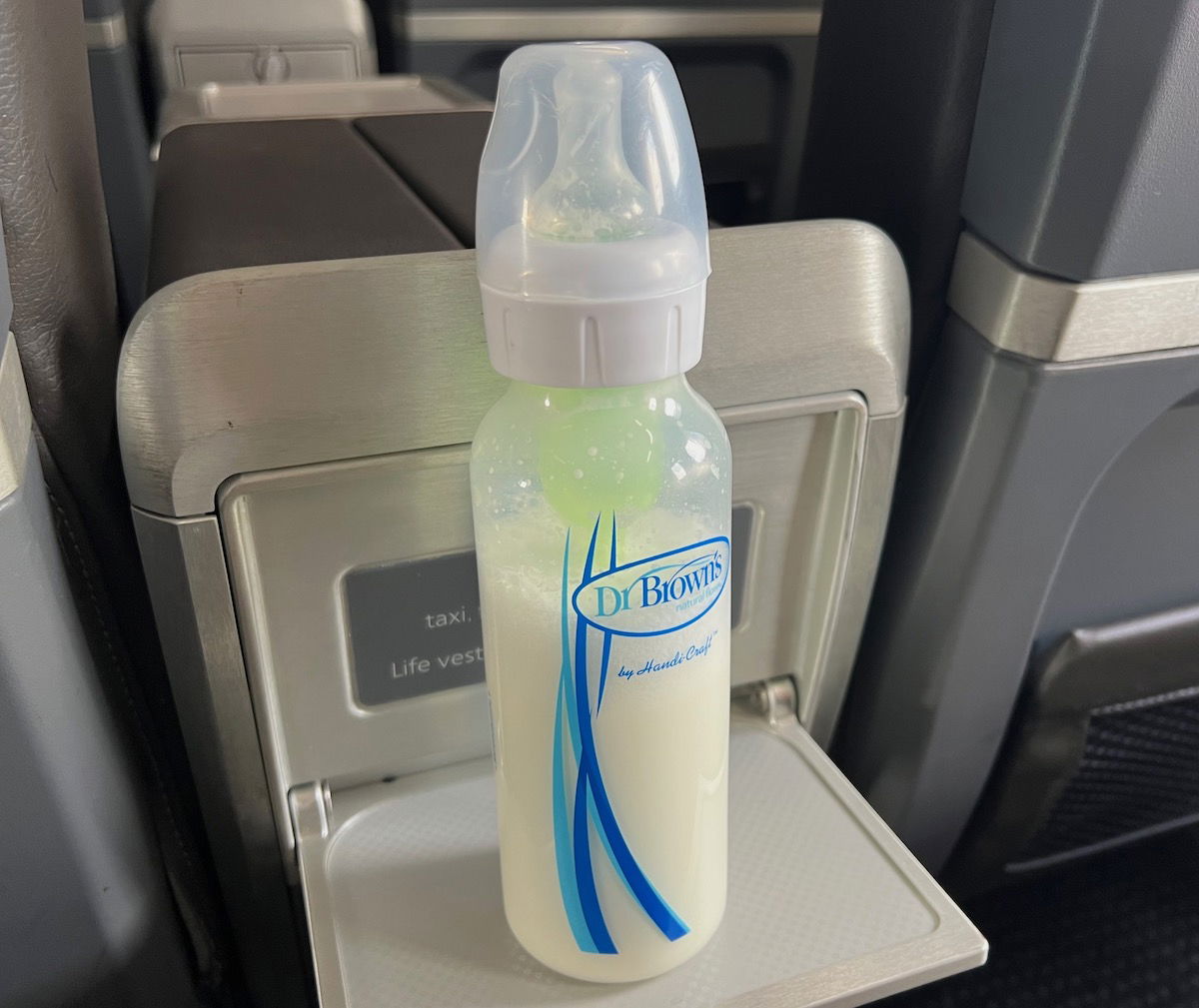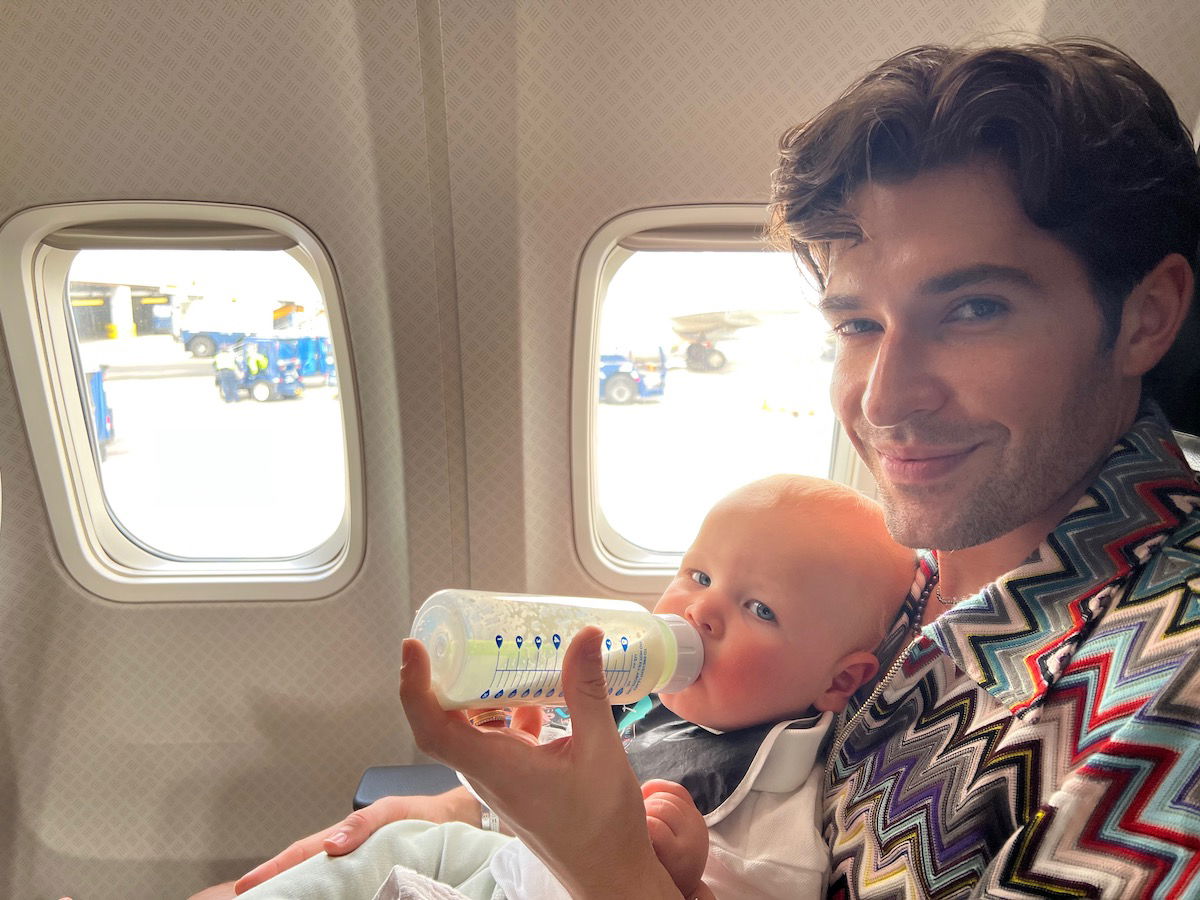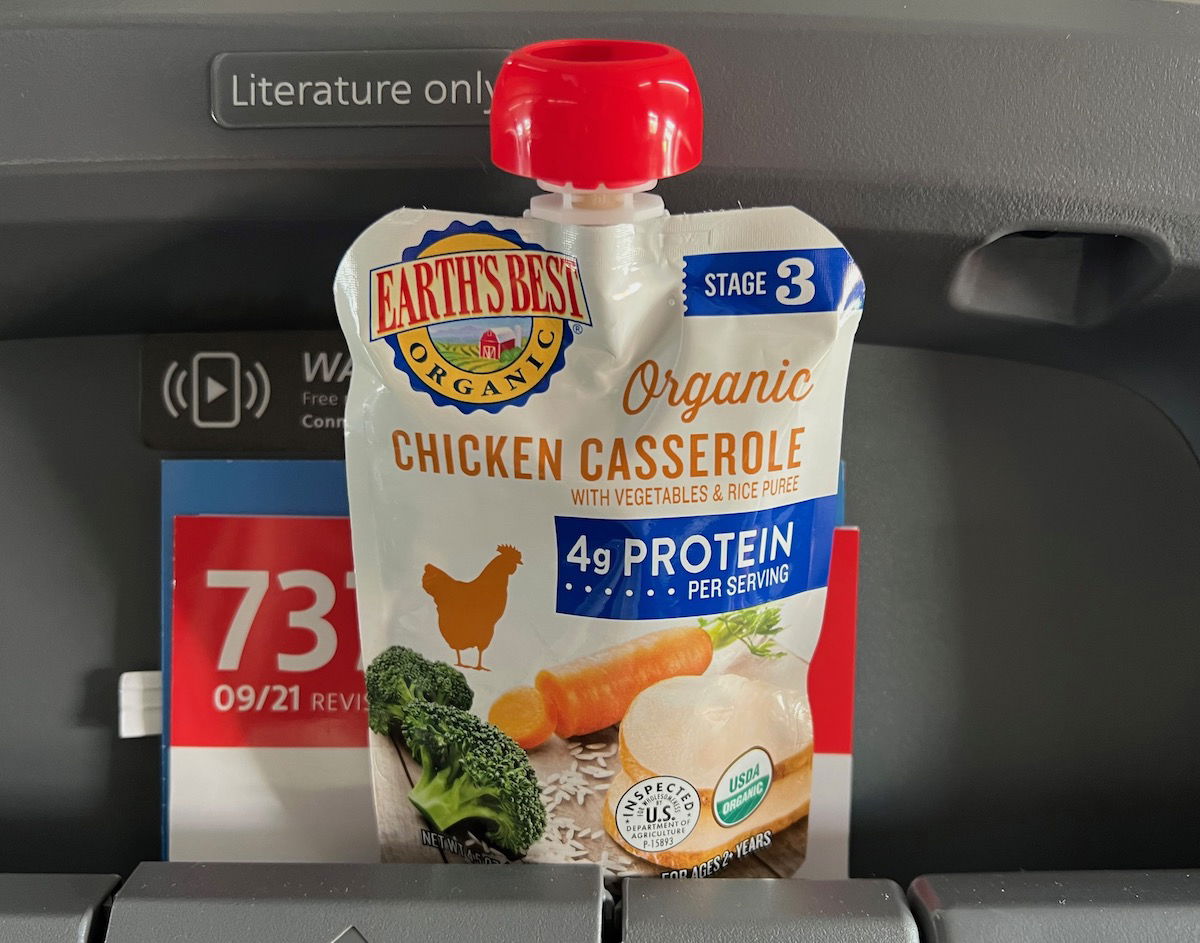 On the minus side:
It's not only us adults who don't like American's tiny Boeing 737 lavatories, as Miles doesn't either; the second I put him down on the changing table he started screaming at the top of his lungs, and that stopped the second I lifted him up
Miles babbled a bit on the flight while we tried to entertain him, which is fair enough, though I realize it's not ideal for others
Miles didn't nap for a wink on this flight, but was just fidgeting the entire flight and interested in everything, so we spent our whole flight just passing him back and forth
He was well behaved on the flight, but then had a total meltdown in the evening when we got to our destination; after all, he had missed both of his naps for the day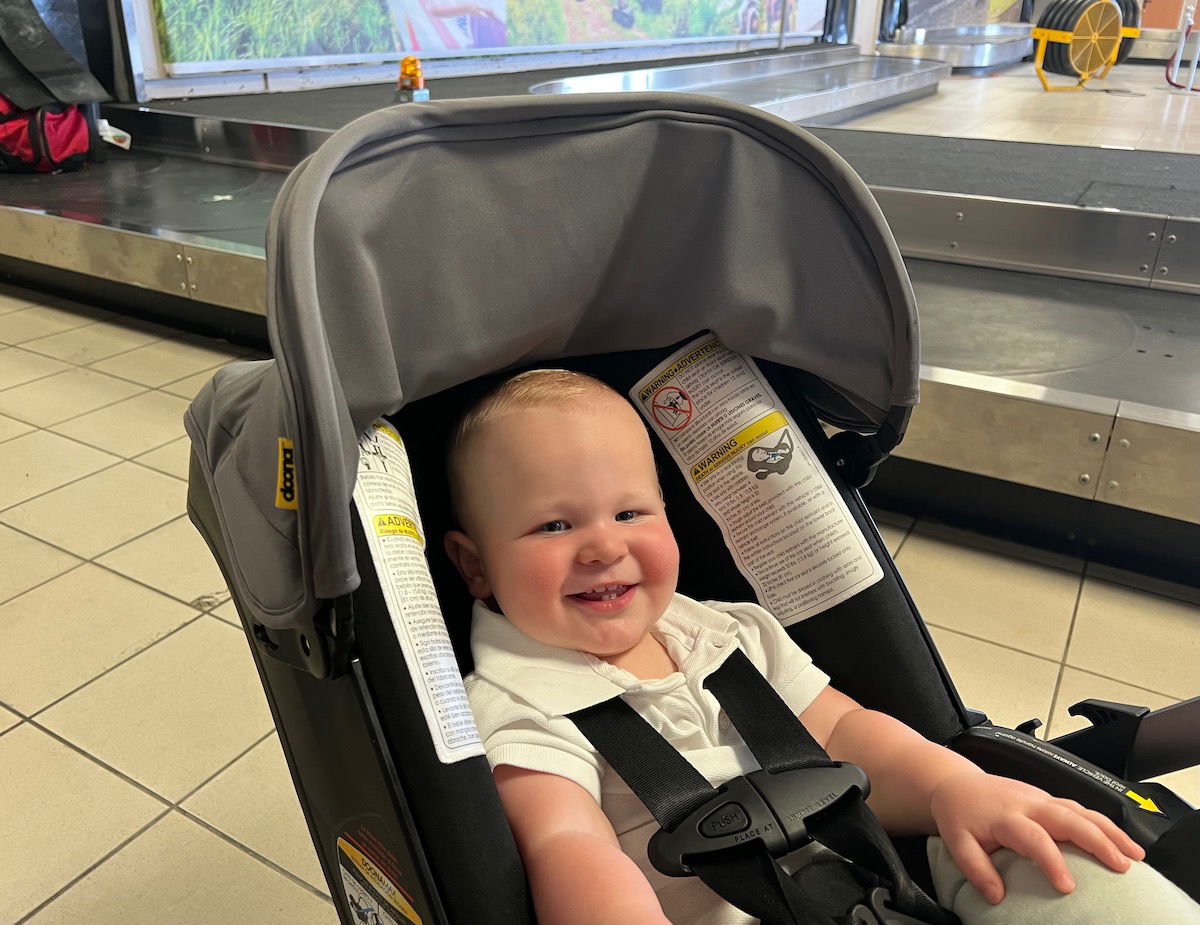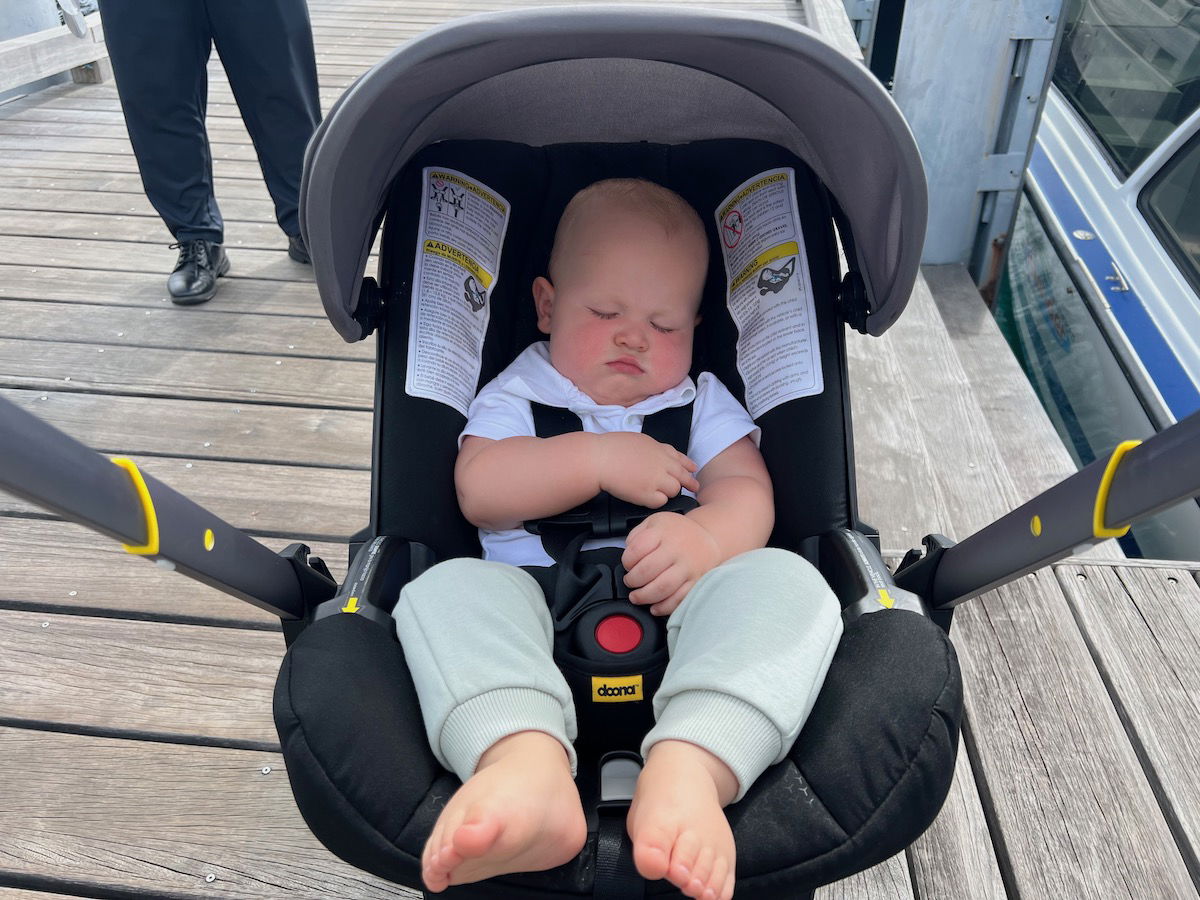 So all-in-all, I'd say our first flight with Miles was a success.
Bottom line
Our first flight with our son was better than I was expecting. He was well behaved and everyone was friendly, which is all that I could ask for. However, I can officially confirm that traveling with an infant is exhausting, especially if they're not the kind of babies that easily sleep anywhere.
I'm happy we ripped the band-aid off. Next up, we'll need to do bath time in the Emirates A380 shower suite, and do shots of Hennessy milk at the Emirates A380 business class bar!
To fellow parents, do you remember your first flight with your baby? How did it go?