I recently shared some initial impressions from my flight in Austrian Airlines' Boeing 777 business class. I wanted to dedicate a post to actually assigning business class seats on Austrian's 777s, as there's a trick to snagging the best seats without paying extra.
Why you might want an Austrian 777 throne seat
Austrian Airlines' Boeing 777s feature fully flat seats in business class, which are in a staggered configuration. This means that in each row, the position of seats alternates, between 1-2-1 and 2-2-2. This layout is intended to efficiently utilize space, since each seat uses space to the side of the seat in front.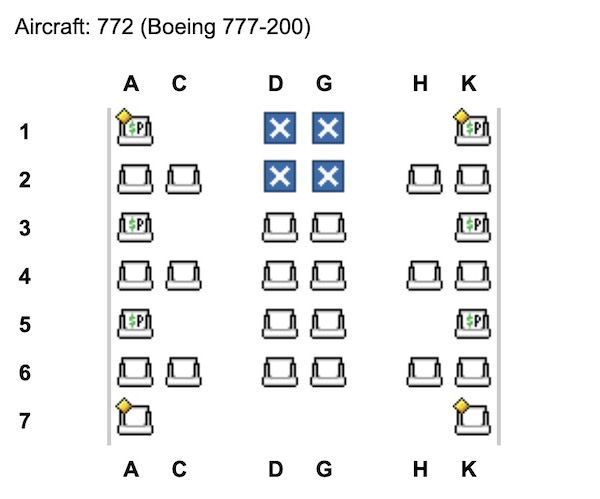 Below is what that looks like in practice.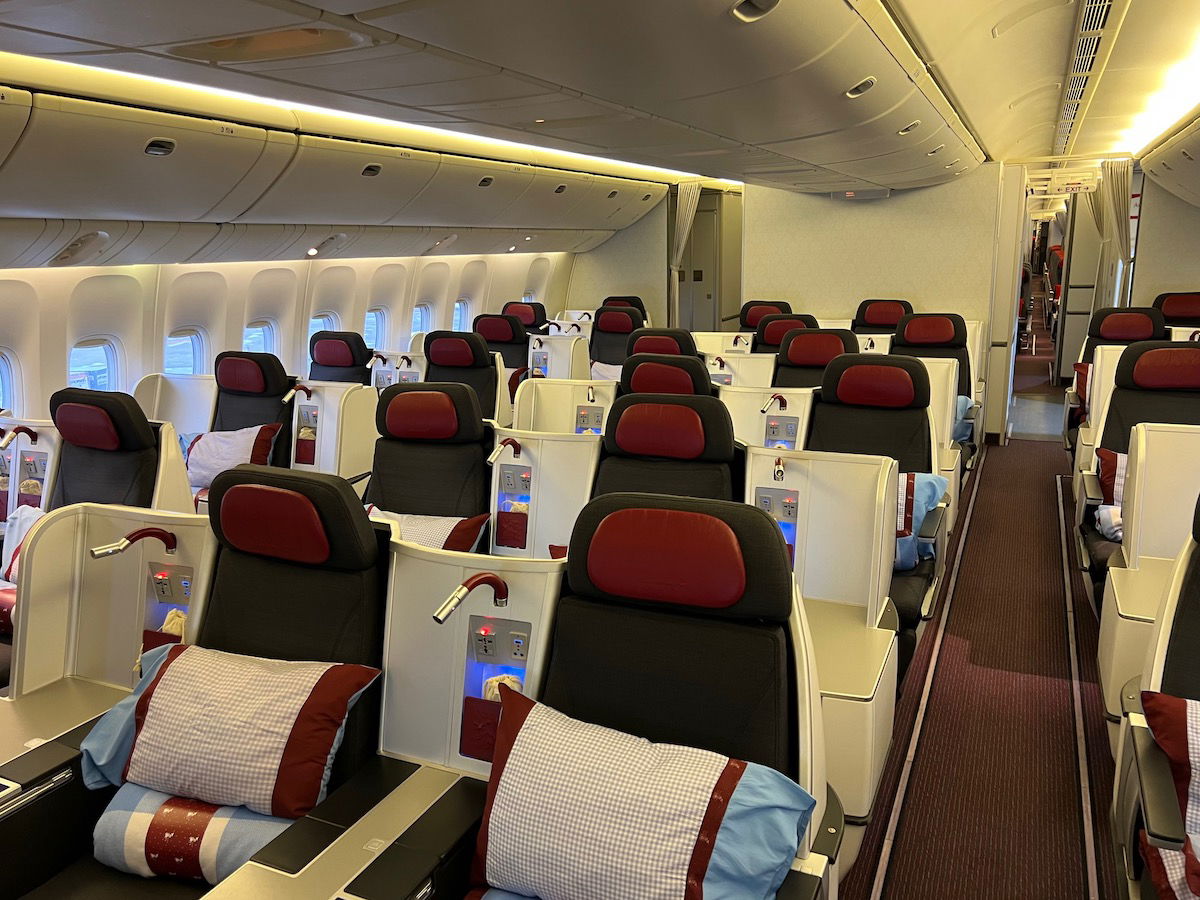 As you can see, a majority of seats are in pairs, whether seated in the center section or by the windows.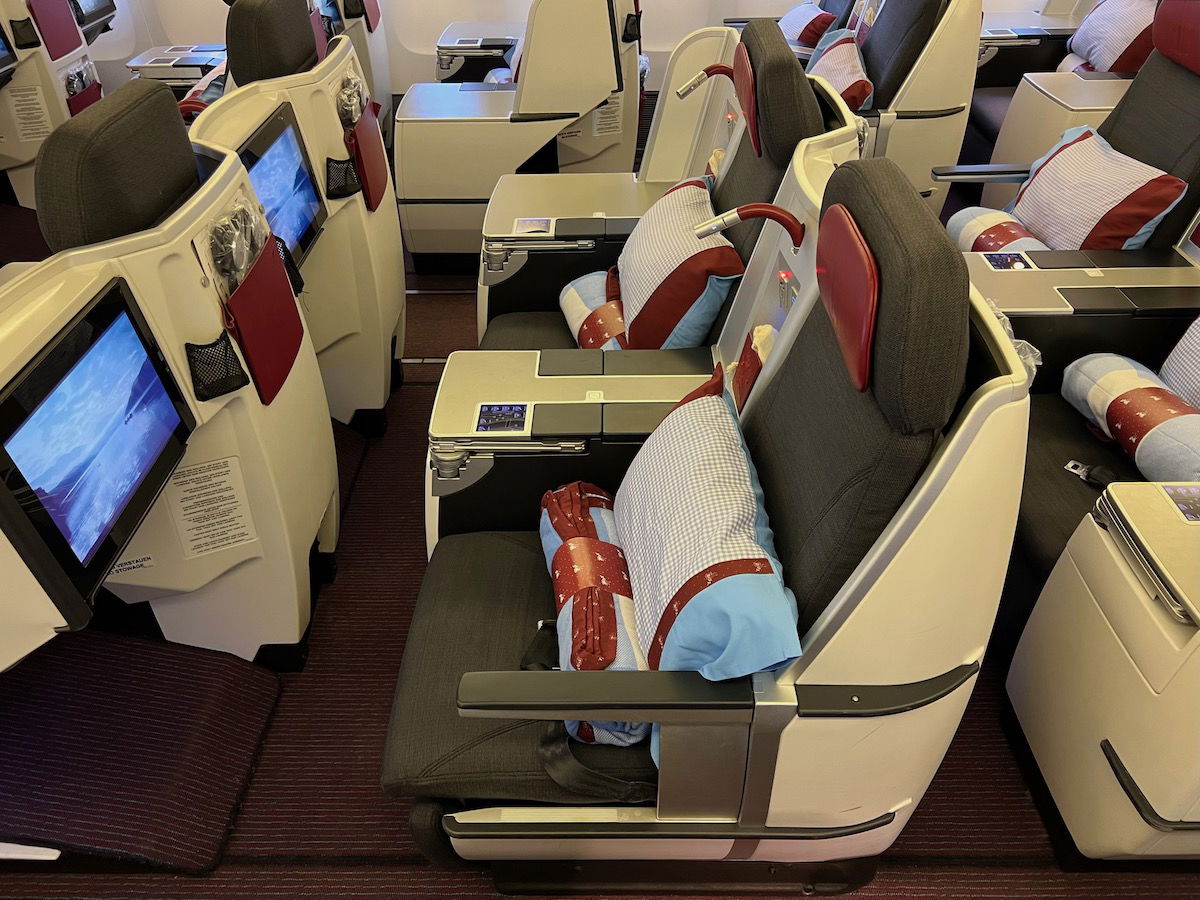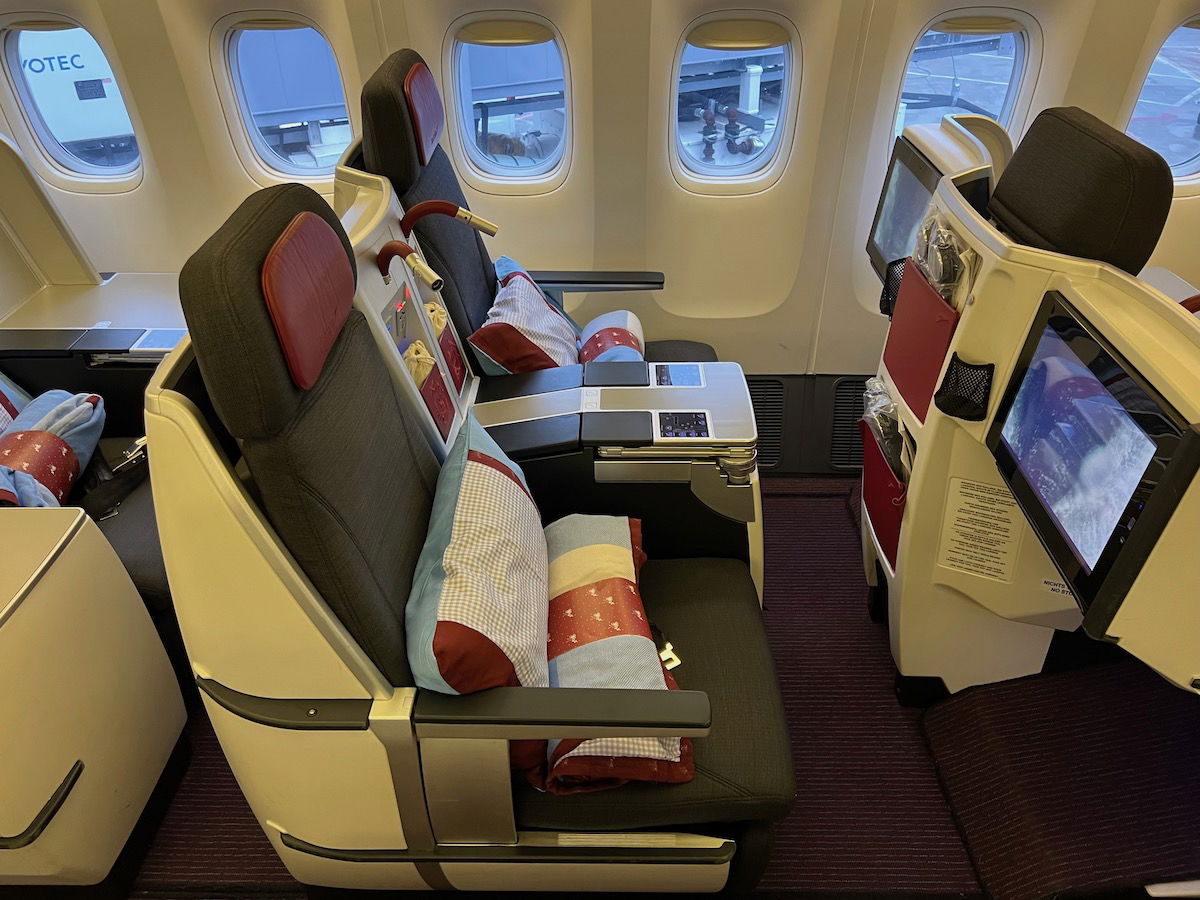 However, in every other row (specifically, in odd numbered rows) you have two seats that are known as "throne" seats. Personally I love these seats, given how much privacy and space they offer, and since you have direct aisle access and a window view.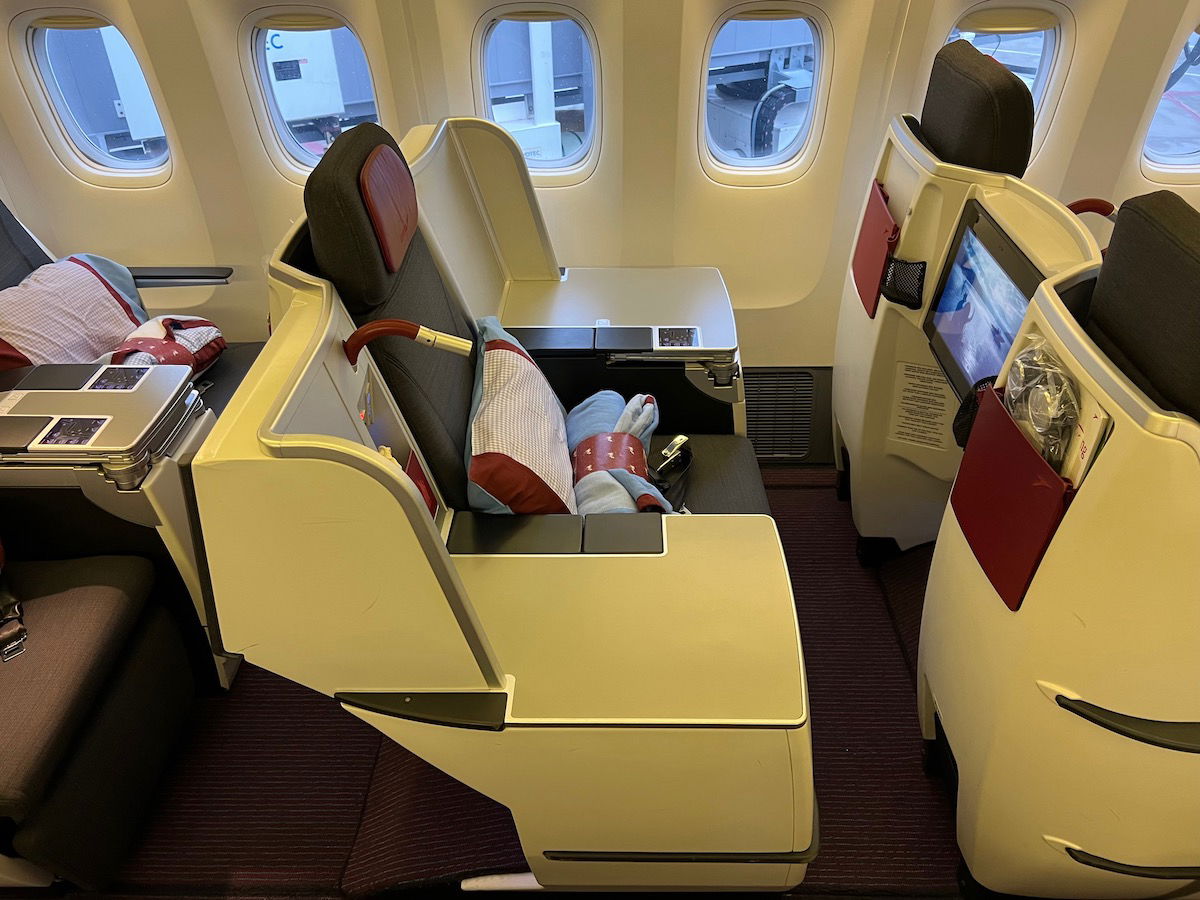 There is one downside to these seats, though, for what it's worth — the footwells are quite small, given that they utilize the space between the seats in front. Still, I find it to be a small price to pay for this added benefits.
Note that while Austrian's Boeing 767s have generally similar seats, there are no throne seats, as the cabin isn't as wide. Rather Austrian's 767s have business class seats in a 1-2-1 configuration.
Austrian charges extra for throne seats
So, how do you assign an Austrian Airlines business class throne seat? If you try to reserve one during booking and don't have elite status with Miles & More, you'll have to pay extra. For example, for a transatlantic flight, you can expect it will cost $150+. That's pretty steep.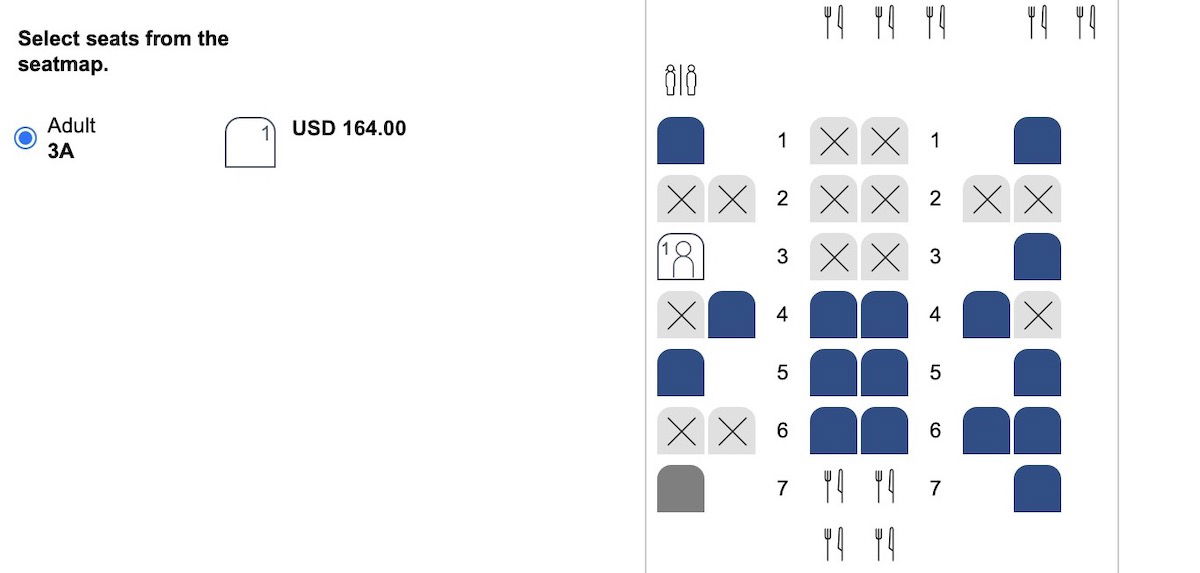 Note that 7A & 7K can be assigned at no extra cost, so you may be tempted to book these seats, thinking that they're throne seats. However, that's not the case. For whatever reason, these seats don't have the same amount of space as other seats in odd numbered rows.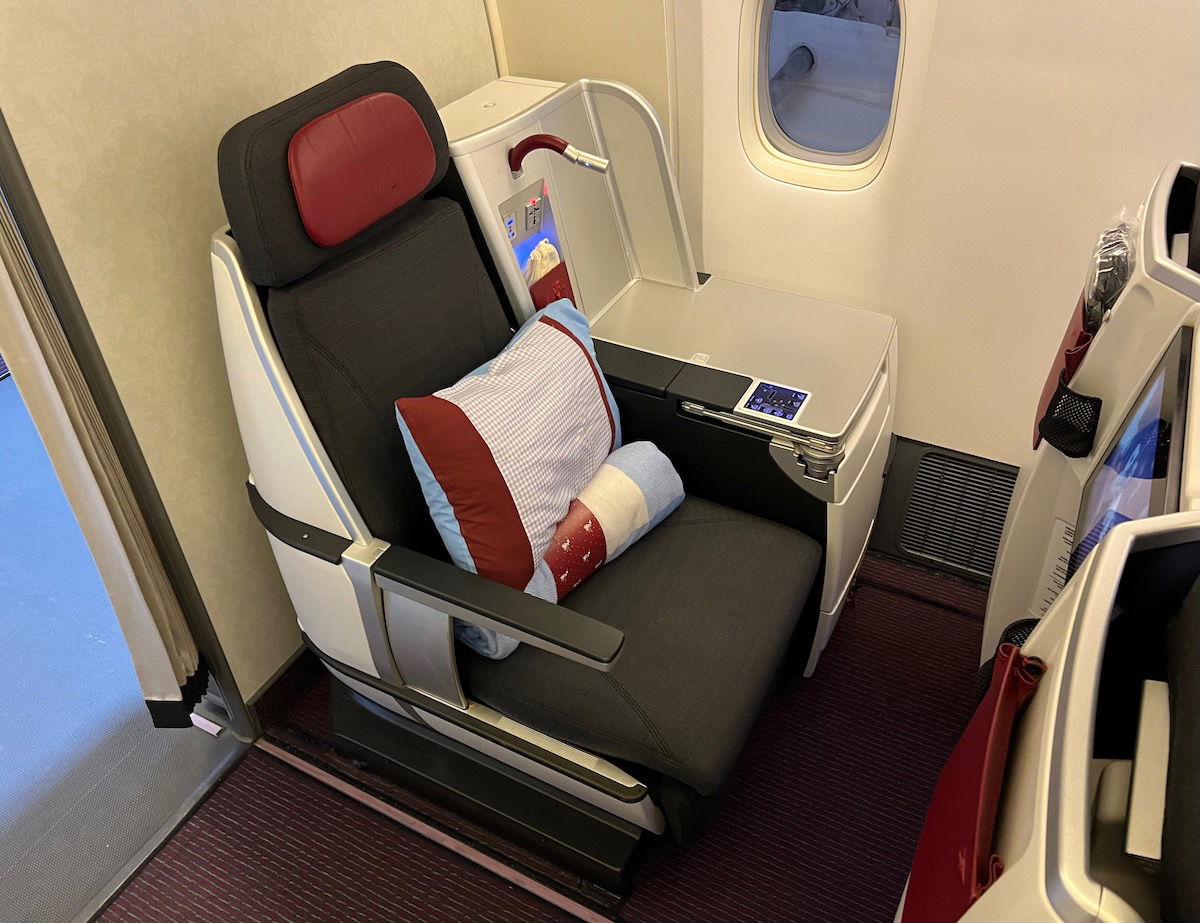 Throne seats can be assigned for free at check-in
Want to sit in an Austrian Airlines throne seat, but don't want to pay extra to assign the seat? Well, there's some good news. Once online check-in opens 47 hours before departure, these seats can be assigned by business class passengers at no extra cost.
It seems that not many people pay to assign these in advance — while business class was otherwise fairly full, most of the throne seats were empty, and I had my pick of them when I checked in around 36 hours before departure.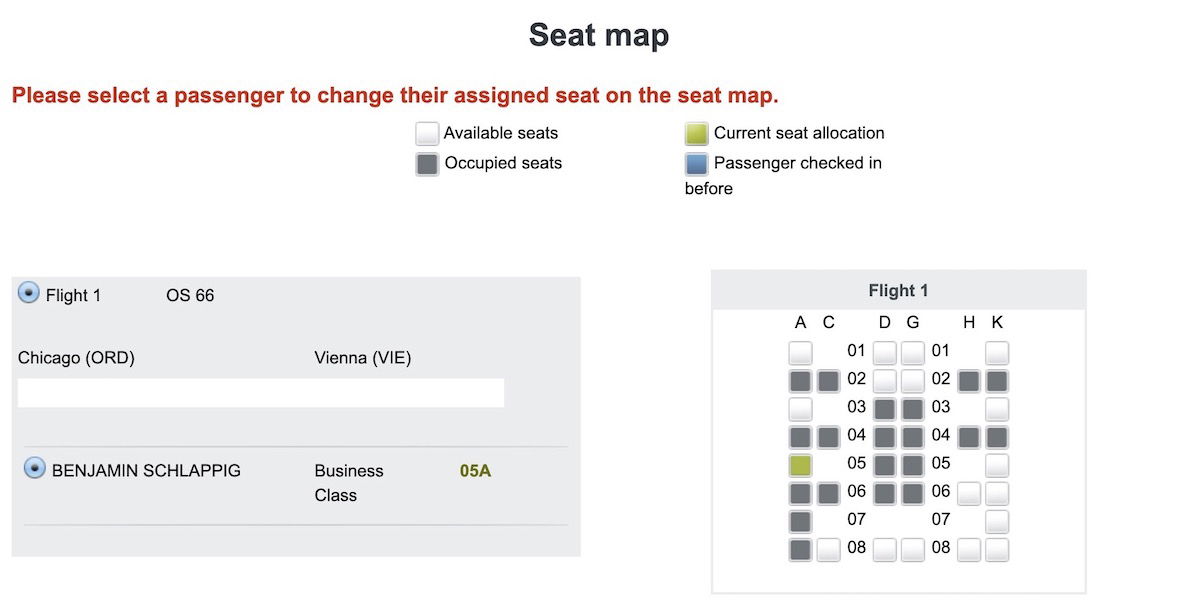 Of course there's no guarantee there will always be this much availability for throne seats, but at least that was my experience.
Bottom line
Austrian's Boeing 777 business class throne seats are excellent, and can be assigned by any business class passenger in advance for a fee. However, if you want to assign one of these seats for free, just check-in online as early as possible, as these seats are then available at no cost on a first come, first served basis.
What has your experience been with assigning Austrian throne seats?