I can't help but point out how in 2022, American seems to have radically changed its approach to selling miles directly to consumers. I'm not sure I can make sense of it?
American used to aggressively sell miles
Historically American Airlines has been the most aggressive of the "big three" US carriers when it comes to selling airline miles directly to consumers. Virtually all US airlines will directly sell members miles, but in most cases it's not actually a good deal.
The exception has historically been American, as it has been possible to buy AAdvantage miles with big bonuses or discounts. This is a practice that goes back to way before the current American AAdvantage program, as this is something that US Airways Dividend Miles did more aggressively than any other airline back in the day (and keep in mind it's still US Airways management in charge at American).
Ultimately selling miles to consumers is a fantastic business model, especially with the global alliances (partner redemptions are generally pretty low cost), and with airlines increasingly switching to dynamic award pricing. This is big and profitable business for airlines.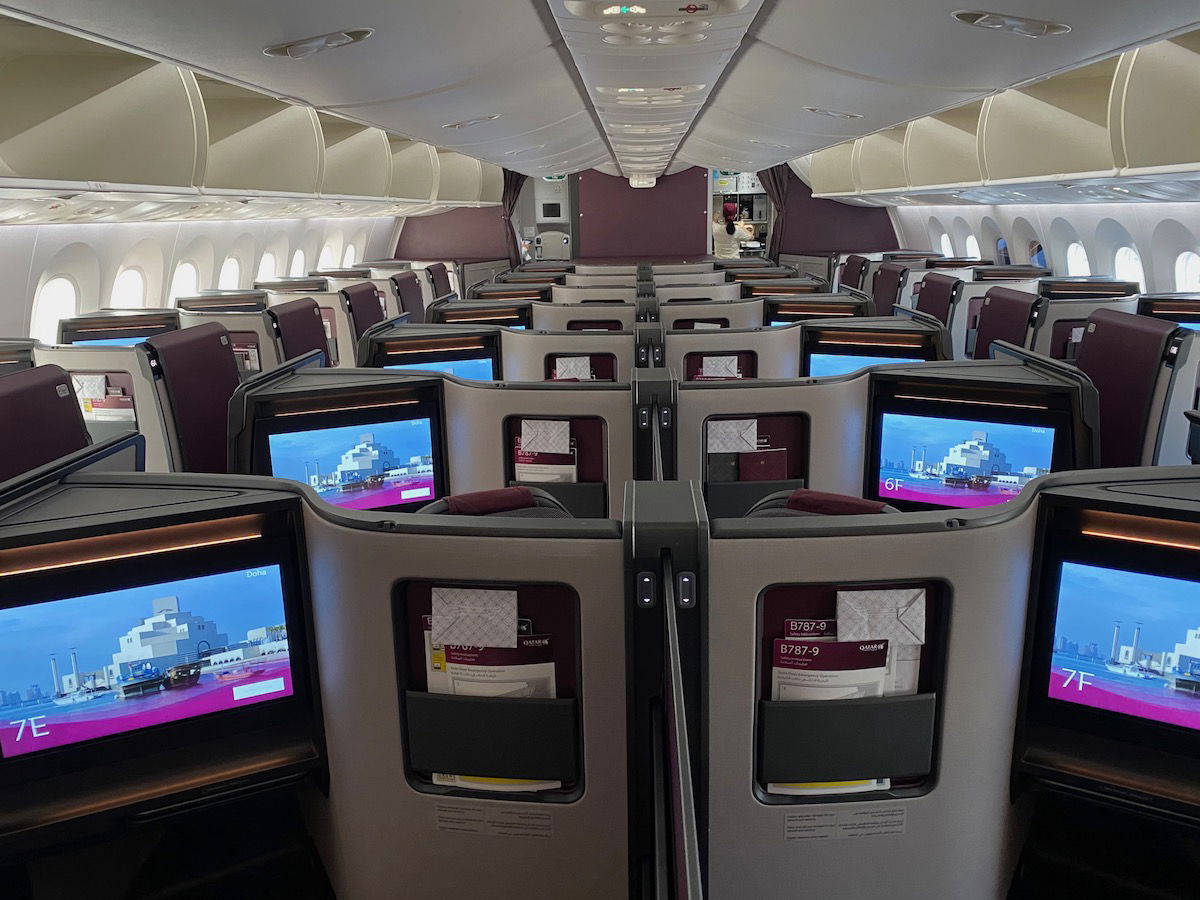 This suddenly stopped this year
Rather oddly, earlier this year American AAdvantage seemed to radically change its approach to selling miles. In January 2022, American increased the cost to purchase miles by 19%, from 2.95 cents to 3.5 cents per mile (pre-tax), before any promotion discounts or bonuses.
My assumption at the time was that this was a marketing strategy, so that American could market offering bigger discounts and bonuses. In other words, I figured the program might go from offering a 75% bonus on purchased miles, to instead offering a 100% bonus on purchased miles (with each mile being more expensive). It's kind of like how airlines never buy planes at the actual sticker price.
But that's not what has happened. While American has historically had a different promotion on purchased miles every month, for all of 2022, American has had the same offer — you can save 35% off the purchase of AAdvantage miles, and this makes the cost per purchased mile 2.45 cents.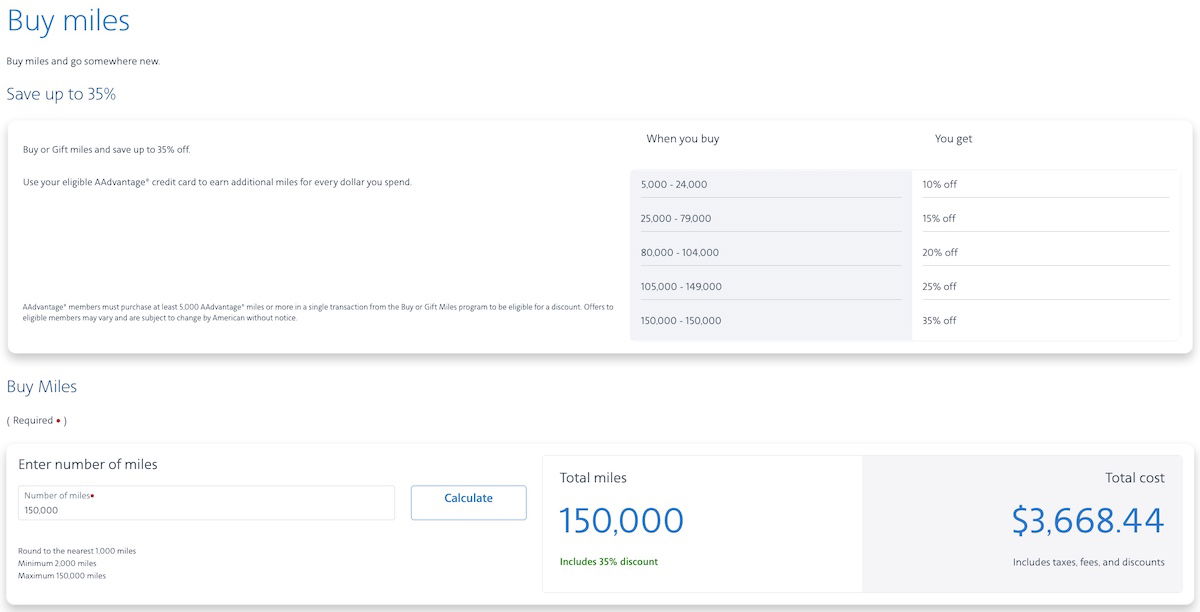 For context, American AAdvantage has historically sold miles for well under 2.0 cents (and in some cases around 1.7 cents) during promotion periods. For what it's worth, I value AAdvantage miles at 1.5 cents each
If you can acquire AAdvantage miles for under two cents each, I'd say there are all kinds of amazing uses for miles where you can get outsized value. However, at 2.45 cents per mile, I'd say it's a different story.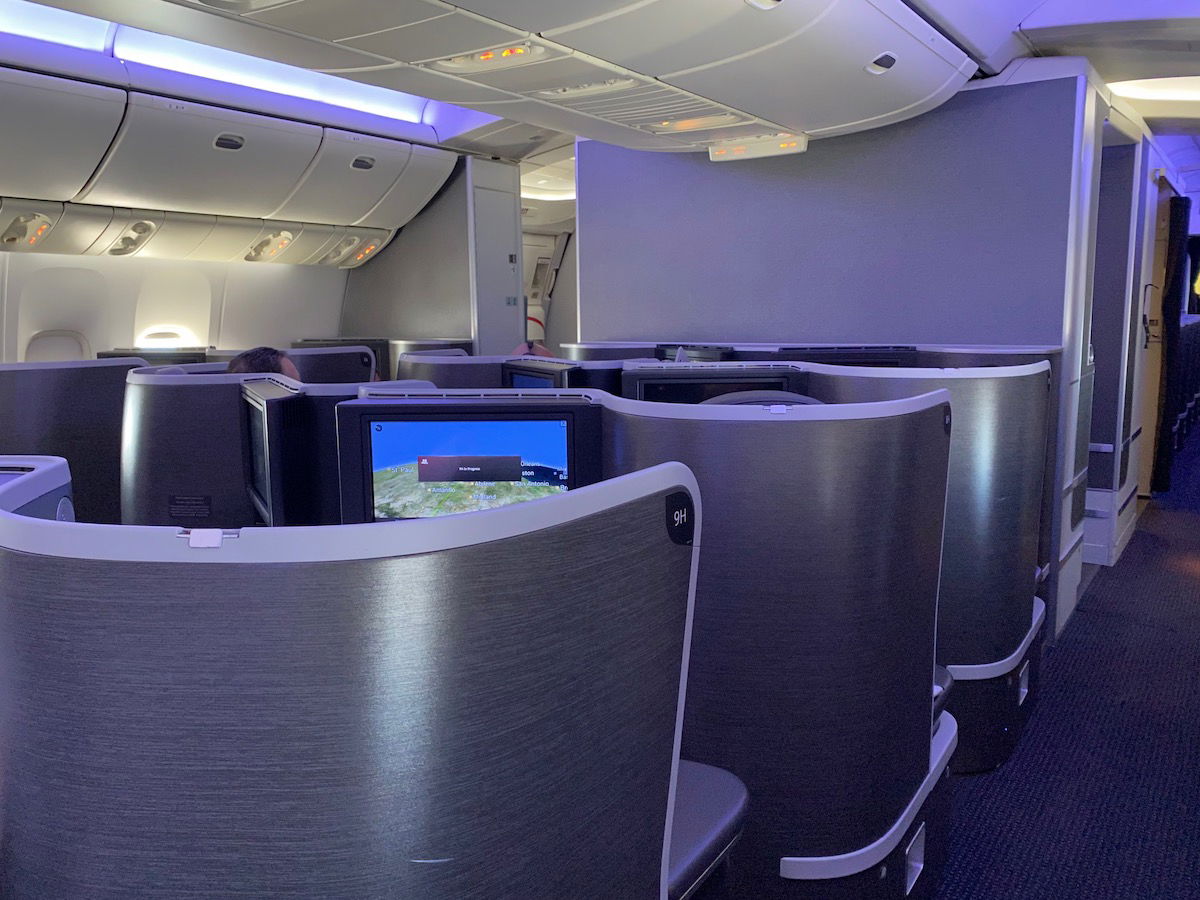 Why doesn't American want to sell miles anymore?
American is very much countering the trend by not aggressively selling miles anymore, and I can't help but wonder why. I guess there are two potential explanations.
One potential explanation is that American hasn't actually given up, but rather has found that selling miles at a higher cost is more profitable. I would have assumed the airline has seen a massive dip in the number of people buying miles this year, as buying AAdvantage miles for nearly 2.5 cents each isn't worth it in a vast majority of cases.
But perhaps the numbers don't reflect that, and the mileage selling business remains robust. Obviously the margins on selling miles for 2.45 cents are better than when selling miles at 1.7 cents. But how much of a drop in business has American seen? I suppose if it's "only" 50%, then the airline might be better off. I would think the drop would be more significant than that, though, especially as American's promotions on purchased miles haven't gotten as much press as in the past, given that the offer has been the same, and isn't very good.
The other explanation is that selling miles simply isn't as profitable as it used to be for AAdvantage, and/or the program has reprioritized:
This year we've seen the introduction of Loyalty Points, which has greatly changed how status is earned, and even credit card spending counts toward status; however, buying miles doesn't count toward status
Credit card companies buy miles from airlines in bulk, and aren't paying anywhere close to 2.45 cents per mile, so selling miles to consumers is significantly higher margin (though also significantly lower volume)
Has AAdvantage already met all of its performance goals with the new Loyalty Points system, and management wants to temporarily throttle back selling miles, so that it has another lever to pull when growth is needed?
Did American somehow do some math and decide that it wasn't making as much money as it thought on selling miles to consumers?
I don't have the answer, but I'm sure someone has some insights, and I'm curious what OMAAT readers think.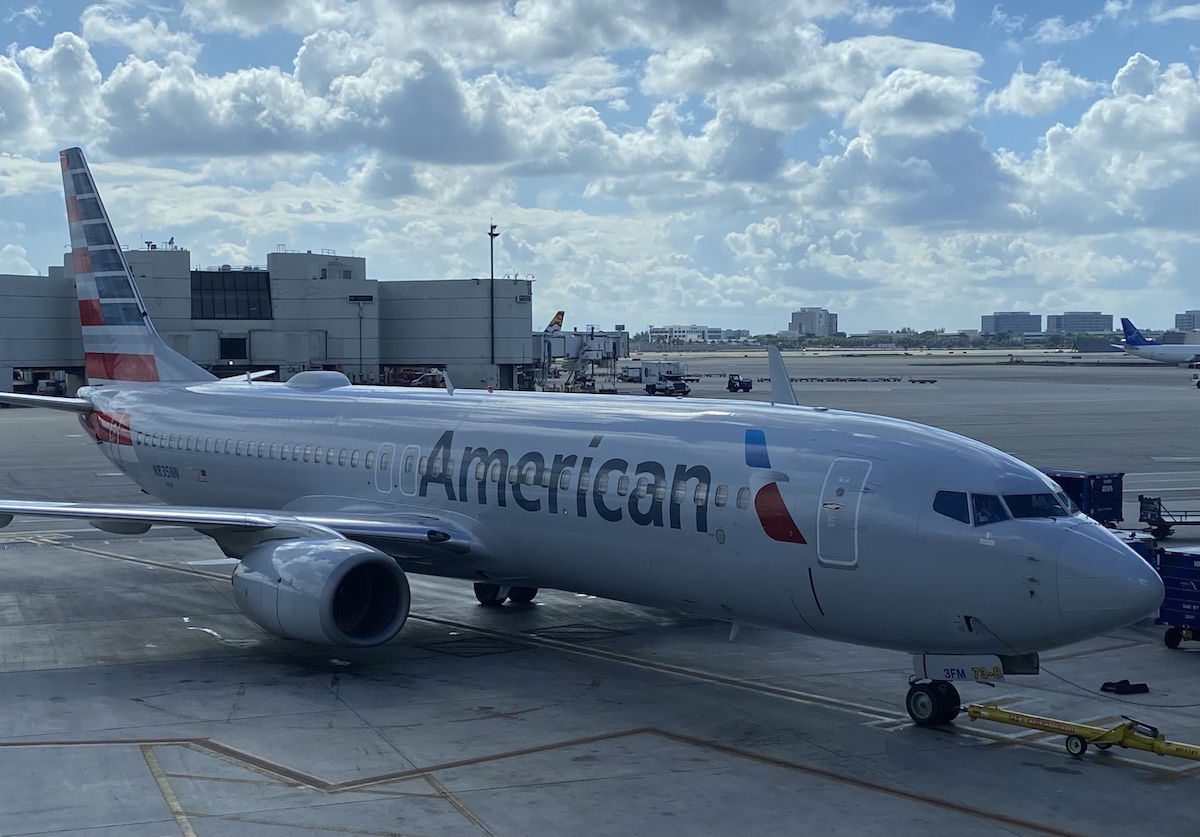 Bottom line
Selling miles can be big business for airlines, and historically American AAdvantage (and before that, US Airways Dividend Miles) has been one of the most aggressive about selling miles.
That has changed this year, though — AAdvantage not only increased the base cost to purchase miles (before any promotions), but has also stopped offering lucrative promotions on buying miles. This most definitely counters the industry trend, and I can't help but wonder what the explanation is.
Why do you think American AAdvantage has seemingly given up on having lucrative promos for buying miles?