We arrived in Bhutan yesterday, after spending three nights in Kathmandu. Typically I'd wait until I've been at a destination for a few days before sharing my initial thoughts, but Bhutan is unlike any place I've ever been. I'm actually sort of in disbelief, as I feel like I'm on a different planet.
Not only is the scenery in Bhutan incredible, but the people are even more amazing. For those of you not familiar with Bhutan, it's a one-of-a-kind place. It's supposedly the only carbon negative country in the world. They supposedly don't kill any animals (though they import meat from other places, including India). Many say that Bhutanese people are the happiest in the world. Simply put, this is the most unspoiled country I've been to; I feel so at peace and relaxed.
Bhutan has a ton of temples and other sights, as you'd expect.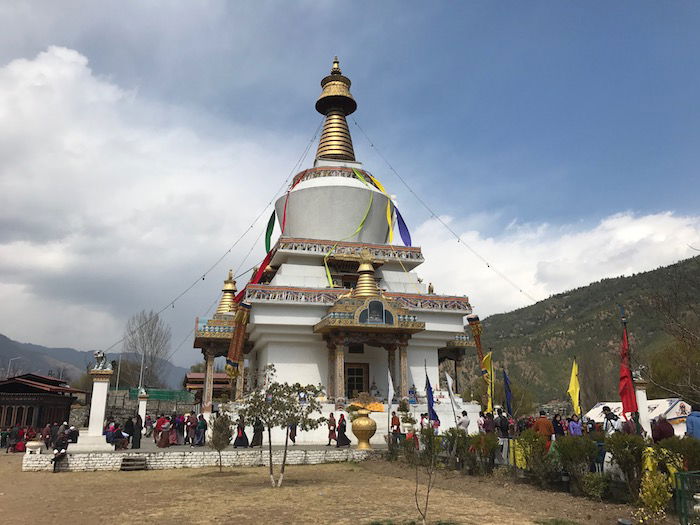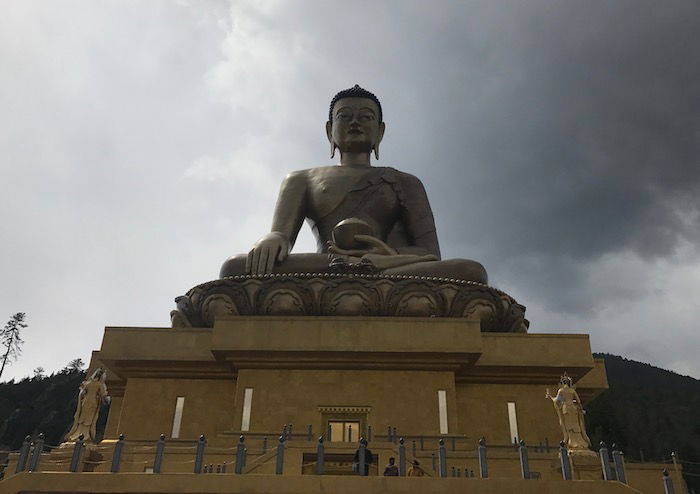 On top of that, the landscape is stunning, Yesterday we drove from Paro to Thimphu, and I couldn't believe how beautiful the landscape was the entire way.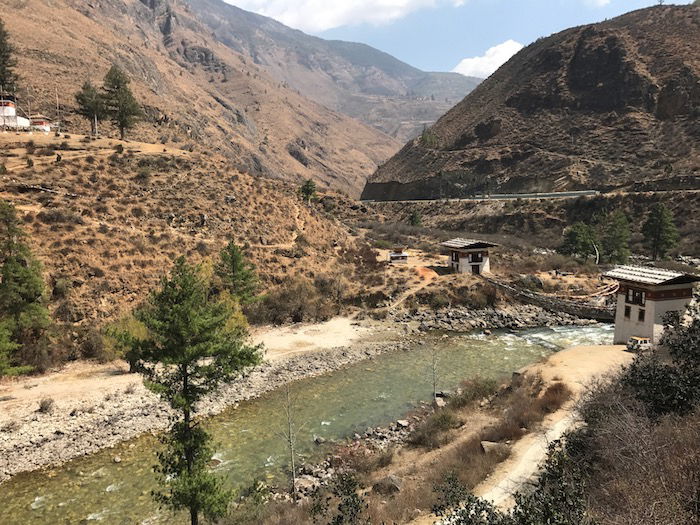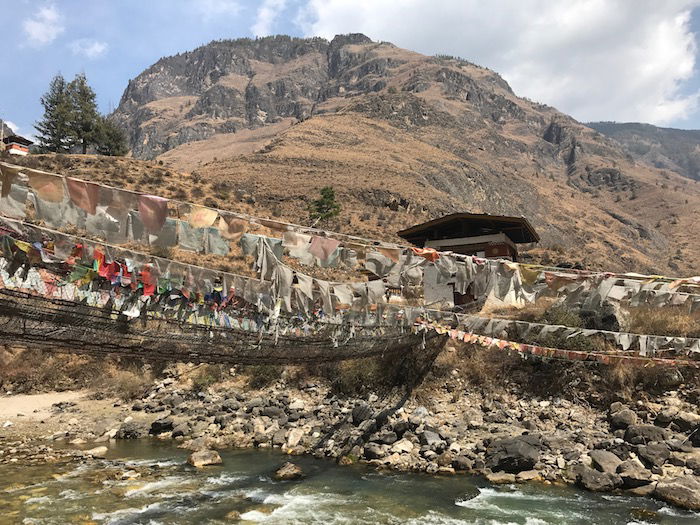 Today we had lofty sightseeing goals, though unfortunately it snowed for the first time in a year. It snowed hard, too, which at least made for some beautiful views.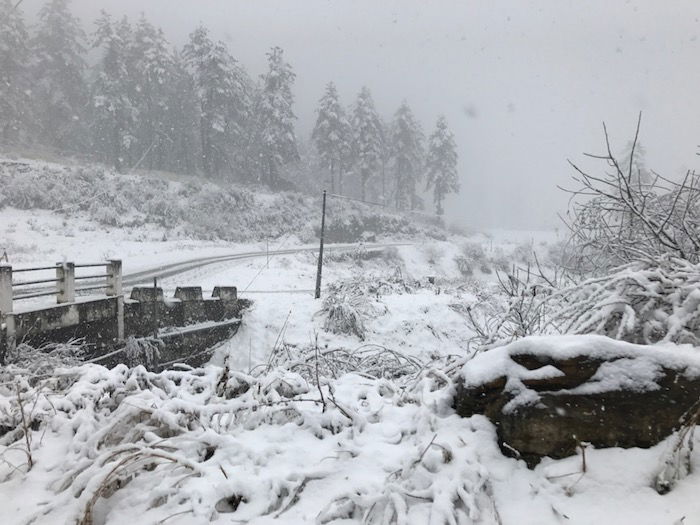 At first I thought that was a bummer, given our limited time here. Apparently the first day of snow every year is a holiday, so everything was closed.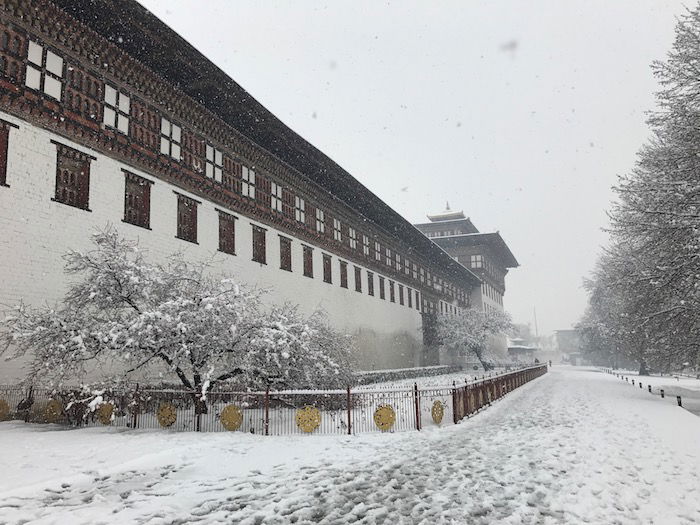 Much to my surprise, seemingly everyone was in the streets having snowball fights. Kids, adults, etc. They'd even throw snowballs at cars. I've never in my life heard so much laughter.
We visited a nunnery, with dozens of nuns and monks there. As we walked up they were having a snowball fight. Yes, the nuns and the monks. And they hit me right in the face with a snowball and laughed.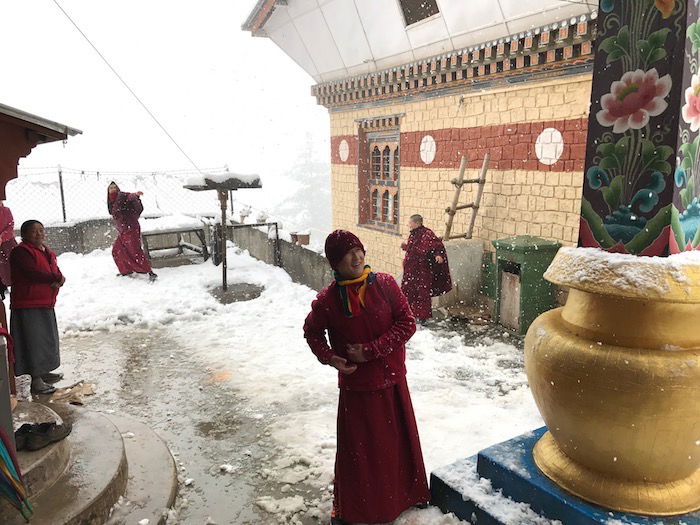 Seriously, I can't do justice to the spirit of the people in Bhutan. For example, in Thimphu, hundreds of seniors sit outside in a park all day socializing while their kids are at work, and then their kids pick them up when they're done with work for the day. It's essentially a self regulated day care for seniors.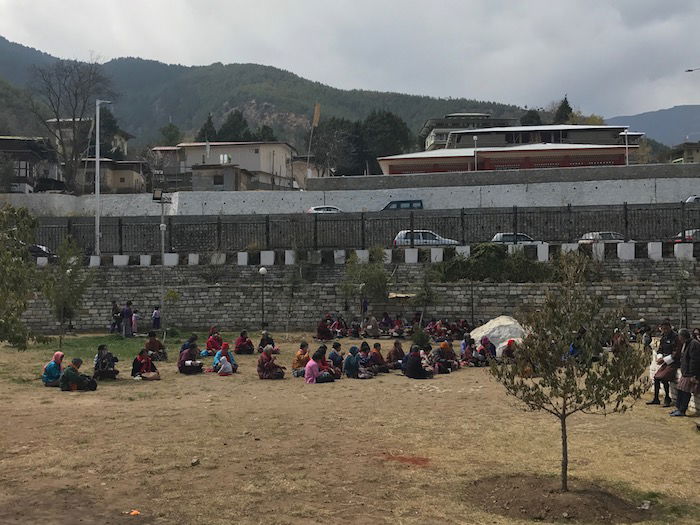 While I can't say with certainty that Bhutanese people the "happiest" on earth, I don't ever recall hearing so much laughter and seeing so many smiles in one place.
I truly feel like I'm in some alternative universe that's completely disconnected from all the bad things going on in the world. Again, I've only been here for a day, and I'm sure there are plenty of problems here. But it sure doesn't feel that way.
What an incredible, incredible place. If it hasn't been on your list, I'd put it right near the top. It's even a great destination for points enthusiasts, as there two Le Meridien properties here.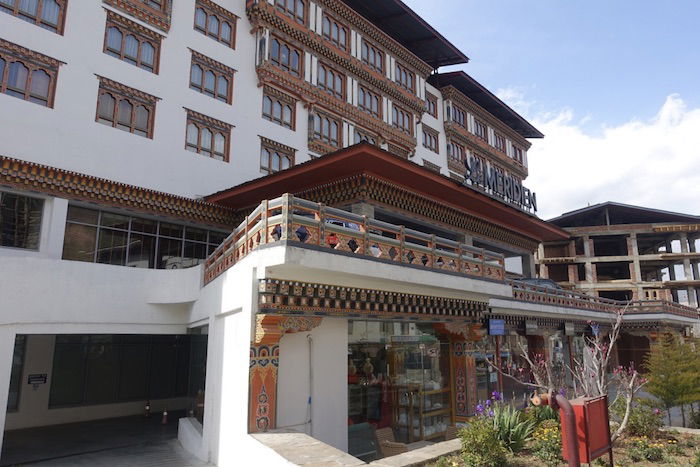 All that being said, I should mention two challenges of visiting Bhutan:
It's a pain to get to, as Paro Airport is only served by two airlines, and neither are part of any alliance
It's expensive just to be here, as there's a tourist tariff of $175 per person per night (if traveling as a party of two), which is crazy; on the plus side, this includes a guide and driver who stays with us for the entire stay, so it's not quite as bad as I was expecting, as you're getting considerable value out of it.
If you can swing it, visit Bhutan! I can't wait for the rest of my time here.